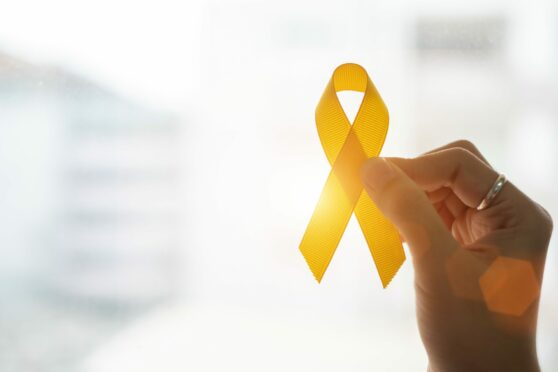 A specialist group set up as part of Scotland's Women's Health Plan to improve treatments for a crippling condition which affects thousands of women has met just once, The Sunday Post can reveal.
The Endometriosis Advisory Group (EAG) has not met since its first meeting last April, prompting campaigners to question the Scottish Government's commitment to tackling the condition.
Around 1.5 million women suffer endometriosis in the UK, and 150,000 women in Scotland.
Endometriosis is a debilitating condition that causes tissue similar to the lining of the womb to grow in other places inside the body, leading to fertility issues, problems with the bladder and bowel, and ovarian cysts, causing to chronic pain, vomiting and heavy periods.
Improving access for women to appropriate support, speedy diagnosis and the best treatment for endometriosis was one of the Scottish Government's six priority areas in its Women's Health Plan, announced in August 2021.
Women are waiting an average of eight years to be diagnosed with the condition, and some have been forced to pay for their own treatment, costing up to £7,000.
Candice McKenzie, from support group West Lothian Endo Warriors, said the failure to meet suggested the plan was stagnating. She said: "The Women's Health Plan was launched in a blaze of glory in 2021 and we felt that, at last, women's health would be given the priority it deserves.
"It feels like a huge slap in the face that after all the hard work and anticipation from campaigners, the EAG has met just once since last April."
Kirsteen Campbell of the North Highland Women's Wellness Hub said: "It's deeply disappointing that the EAG have only met once in the last year while women facing serious complications can only see the area's sole gynaecologist at Raigmore Hospital in Inverness, which has a waiting list of almost two years for an appointment.
"Endometriosis sufferers can develop a range of agonising and dangerous complications, but for many the torturous journey to Raigmore is over three hours. It's utterly reckless to only have the barest of emergency protocols in place if there is a gynaecological emergency. It's sheer luck there's not been a fatal outcome so far.
"Women are so concerned at their lack of access to specialist care they are paying thousands from their life savings to get specialist treatment. It's so difficult to access the right medical help here, some are even paying to see private GPs too."
Campbell, 42, who lives near Wick, said she and her campaign team have been urging Health Secretary Humza Yousaf and Public Health Minister Maree Todd to overturn plans to close Caithness General Hospital and restore full gynaecological services to the region.
She said: "Women here were relieved when we heard plans were under way to reduce endometriosis diagnosis waiting times from eight years to just one. Clearly that is not going to happen when the AEG has met only once in a year."
The AEG is supposed to bring together specialists in the field, to drive forward improvement in patient care and make treatment more accessible across the country. Headed by consultant gynaecologist Heather Currie, the AEG contains specialists including June Grant, head of women's services at NHS Glasgow.
Despite more sufferers than for other chronic conditions, experts remain unsure what causes endometriosis and there is no current one-off treatment.
Laparoscopy provides a definite diagnosis and the keyhole surgery to remove affected tissue is often used to relieve moderate symptoms. Hysterectomy to remove the womb and ovaries is used for severe cases, which is why early diagnosis is vital for those wanting children. Painkillers and hormone therapy relieve milder symptoms, but endometriosis can have a substantial effect on the lives of sufferers.
MSP Monica Lennon, who chairs parliament's Cross Party Group on Women's Health, criticised the Scottish Government's record on endometriosis.
She said: "It is wonderful and all very well for Scotland to have a Women's Health Plan and a Women's Health Champion.
"But if the specialist group tasked with bringing down diagnosis times from eight years to one by 2026 can only meet once in a year, and women are having to use their life savings to pay for private surgery so they preserve their fertility, it is simply unacceptable."
Public Health Minister Todd confirmed that the group has met only once in a written answer to Lennon.
Todd said: "The EAG first met in April 2022 and have since been involved in communications on an ad hoc basis to assist in the understanding of the systems currently in place for endometriosis, from education to current practice and pathways.
"As per previous years, in order to lessen the burden on NHS teams over the winter period from November 2022 to the end of February 2023 we commenced a light touch process to help monitor and prioritise communications. After this period of time we will reinstate communication and meetings with the EAG."
The Scottish Government said: "We continue to work intensively with NHS Boards to clear long waits. This includes the delivery of the £1 billion NHS Recovery Plan to support sustainable improvements and new models of care, such as the four National Treatment Centres that will open this year."
It made me isolated as a girl when I thought pain and suffering was normal
Tara Bachoo, from Aberdeen, was a National Level swimmer for eight years, until endometriosis ended her enjoyment and dedication to the sport.
With the first symptoms developing at age 11, by the time Bachoo was 13 she was suffering debilitating abdominal pain, heavy periods, and nausea. She said: "I felt very isolated as a teenager because of endometriosis. I was not around individuals who were comfortable talking about their own menstrual cycles. I tried to ignore a lot of the suffering I was going through thinking it was normal.
"Three weeks out of every month were filled with 10-hour bouts of nausea and crippling pain so severe I couldn't even sleep or walk from one room in the house to another.
"Consequently, I had to work three times as hard as everyone else to get through the school term, and this is still the case while at university since I can never predict when I will or won't feel well.
"I have wonderful support from my family but my first visit to the GP at age 15 was unhelpful because I did not get any answers or a diagnosis.
"I'd always enjoyed swimming, but I ended up quitting since I could not cope with the intense training timetable alongside such a lack of sleep due to severe cramps and juggling school work.
"Now, at university, I am lucky to have an incredibly supportive circle of friends, who are always there to help me through the tough days.
"As a young woman who wants to have a family in the future, I'm deeply concerned endometriosis will make the ability to conceive very complex.
"Before coming to university, I ended up having laparoscopic surgery although it is important to stress that this is not a one-stop solution. With future concerns of fertility there is a very high chance of needing further and potentially more complicated surgery. With a scientific career behind me, I hope to help others with this condition and increase the discussion about what is and isn't a normal menstrual cycle.
"This will undoubtedly help raise the profile of this condition, produce an earlier diagnosis and design better and less invasive treatments, just like the wonderful Dame Deborah James did with Bowel Cancer."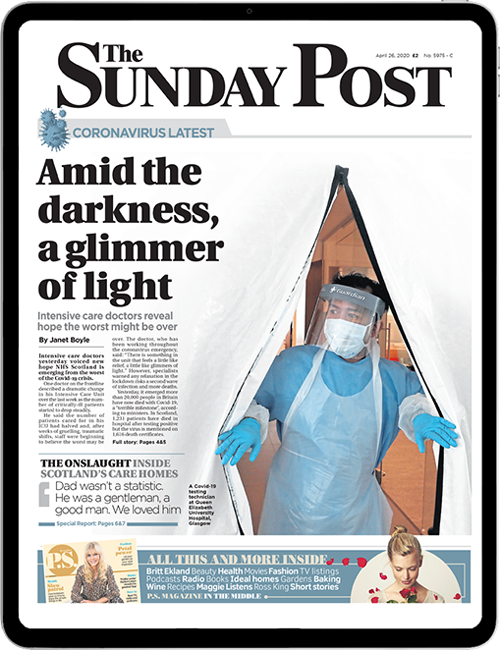 Enjoy the convenience of having The Sunday Post delivered as a digital ePaper straight to your smartphone, tablet or computer.
Subscribe for only £5.49 a month and enjoy all the benefits of the printed paper as a digital replica.
Subscribe