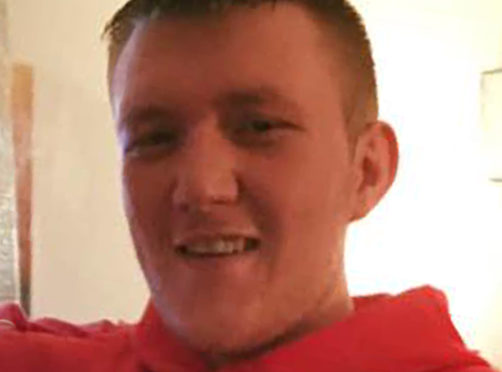 A Scot accused of ­sexually exploiting a 14-year-old girl in Texas will not be extradited to the United States, a judge has ruled.
A sheriff has decided ­sending Christopher Thomson to the United States to face charges would breach his human rights.
He faced up to life imprisonment if convicted in America.
The 26-year-old, who met his alleged victim online playing computer games, may now face charges in Scotland.
Thomson is alleged, under US law, to have induced a 14-year-old girl to send him naked pictures of herself, enticed her to carry out a sexual act on video and received and distributed child pornography.
According to court papers, they met online as players in a war game in 2014 and began a relationship even though she said was only 14.
The age of consent in Texas is 17.
When the girl tried to end the relationship, Thomson, who was 21 at the time, threatened her and posted naked images of her to her mum and other relatives, it is alleged.
US government agency Homeland Security was alerted and found his computer IP address in Scotland.
According to court papers, Police Scotland obtained a search warrant and seized from his home a laptop computer, found to have a 37-minute video recording of her carrying out a sex act.
"In this recording the child becomes upset but a male voice orders her to continue," according to the court papers.
Questioned by the police, he waived his right to a solicitor and admitted he was the man on tape and had threatened to send naked pictures of her to her parents and forced her to perform on the video.
Thomson first appeared on petition in a Scottish court in 2015 charged with possessing and taking indecent photographs of children but the case did not proceed to trial.
The US Attorney General applied for an extradition order in 2017 but lawyers for the 26-year-old, who lives near Leven in Fife, argued that he should be tried in Scotland.
Enticement of a child carries a maximum of life imprisonment in the US. Exploiting a child ­carries up to 30 years.
If charged and convicted here, Thomson faces a maximum ­sentence of 10 years for the most serious offence of causing a child to participate in a sexual activity.
His lawyers argued that the trial could be held in Scotland, with the alleged victim giving evidence by remote link. They highlighted the difference in the length of potential sentences in Scotland and the United States.
Prosecutors said proceedings had only been raised in Scotland to support future US proceedings and interview discs had been returned to Texas.
Both Thomson and fellow Scot James Craig, who is wanted in America over an alleged £1 million shares scam, last year won a ruling saying the UK Government had acted unlawfully by failing to implement in Scotland a legal rule aimed at protecting UK citizens against extradition.
However, Judge Lord Malcolm refused a request to stop the extradition proceedings.
At a further hearing before Sheriff Frank Crowe in March, Thomson said he was the carer for his 45-year-old mum, who suffers from depression, anxiety, kidney problems and agoraphobia.
The court heard she was ­virtually housebound and he did all her shopping and helped her dress as she was too young to receive free personal care.
A social work report last year said Thomson had fluctuating mental health problems, was unable to work and was in receipt of employment support allowance.
In his written judgment ­published on Friday, Sheriff Crowe said the charges against Thomson were "fairly serious".
He wrote: "Not only do they involve the possession and ­distribution of child pornography they extend to threatening and inducing a child to perform a pornographic act."
But he wrote he did not ­ consider extradition to be compatible with rights to liberty and security, a fair trial and respect for private and family life under the European Convention of Human Rights.
Sheriff Crowe said: "This does not mean that the Requested Person cannot be prosecuted for these offences.
"It would be possible to seek the return of the productions from the USA, petition for the extension of time bars and institute proceedings in Scotland."
Thomson's lawyer Paul Dunne said: "Chris is extremely relieved he is not being extradited to America. However, he still takes very seriously the prospect that he will be prosecuted in Scotland."
The District Attorney's office in the southern district of Texas, based in Houston, said it did not comment on extraditions.