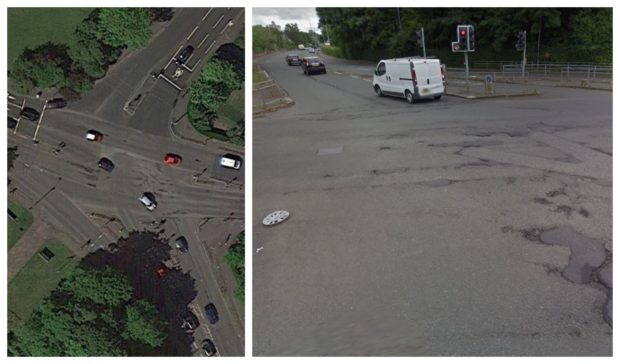 Scotland's pothole problem has become so bad some can be seen from space, ­campaigners have warned.
We can reveal more than £550,000 was paid in claims to motorists whose cars were damaged by cracked and pitted roads last year.
Research showed councils received 4,500 claims – but only a quarter of these resulted in payouts.
The percentage of successful claims varied widely, with some councils settling more than a third of cases, while Scotland's biggest local authority, Glasgow, paid out in just one in 20.
Campaigners criticised the variations in payouts and the deteriorating state of our roads.
Scott Dixon, author of How To Complain: The Consumer Guide To Resolving Complaints And Motoring Disputes, said: "We know compensation to drivers for pothole damage is significantly lower than five years ago.
"Glasgow's record in comparison with other councils is abysmal. Motorists had a 5% chance of winning a pothole claim and that is unacceptable."
The Sunday Post found examples such as Titwood Road on Glasgow's south side as having defects viewable on satellite images and Scott urged motorists whose cars were hit to persevere with claims.
He said: "I urge every road user to submit robust claims. Refer to a pothole claim as an incident or collision and not an accident. Take photos and look on Google Earth or Street View, as some defects can be seen from space. Gather evidence."
Data obtained from councils under Freedom of Information showed the average payout last year was £300 and the majority of the £557,000 was paid by a small number of councils, including Renfrewshire (£239,000) and Borders (£145,000).
Glasgow paid £8,384, ­settling just 39 of 744 claims while Edinburgh paid £30,027 over 118 of 404 claims.
Glasgow City Council said: "Roads legislation requires local authorities to put in place a reasonable system to manage road maintenance. We take a risk-based approach to road inspections and repairs in line with national guidance."
Edinburgh City Council transport convener Lesley Macinnes said: "Our roads team works extremely hard tackling poor and damaged surfaces. Last year we invested more than £15m in road and pavement improvement projects and £1.5m fixing defects.
"I encourage anyone who spots an issue to report it so we can manage repairs effectively."
---
Siberia's weather causes less damage
Professor Agnieszka Klemm, a construction materials expert at Glasgow Caledonian University, said Scotland's weather was one factor behind the severity of the problem and warned climate change was only likely to make things worse.
She said: "Potholes can form due to water freezing in underlying soil and in existing cracks. On freezing, water increases its volume by around 10% leading to stresses and further cracks.
"Damage is more acute in climates like Scotland's where we expect significant fluctuations in temperatures during short periods of time.
"Even regions like Siberia or northern Norway will be less affected due to a smaller number of freezing and thawing cycles.
"It is unquestionable that the climate is changing and the impact of this should not be underestimated."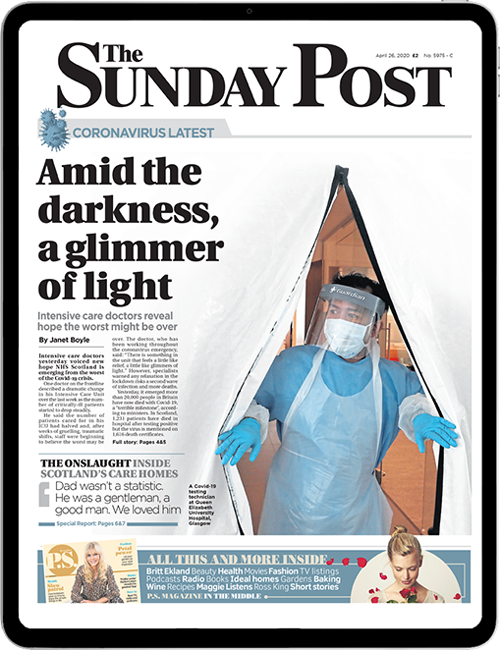 Enjoy the convenience of having The Sunday Post delivered as a digital ePaper straight to your smartphone, tablet or computer.
Subscribe for only £5.49 a month and enjoy all the benefits of the printed paper as a digital replica.
Subscribe