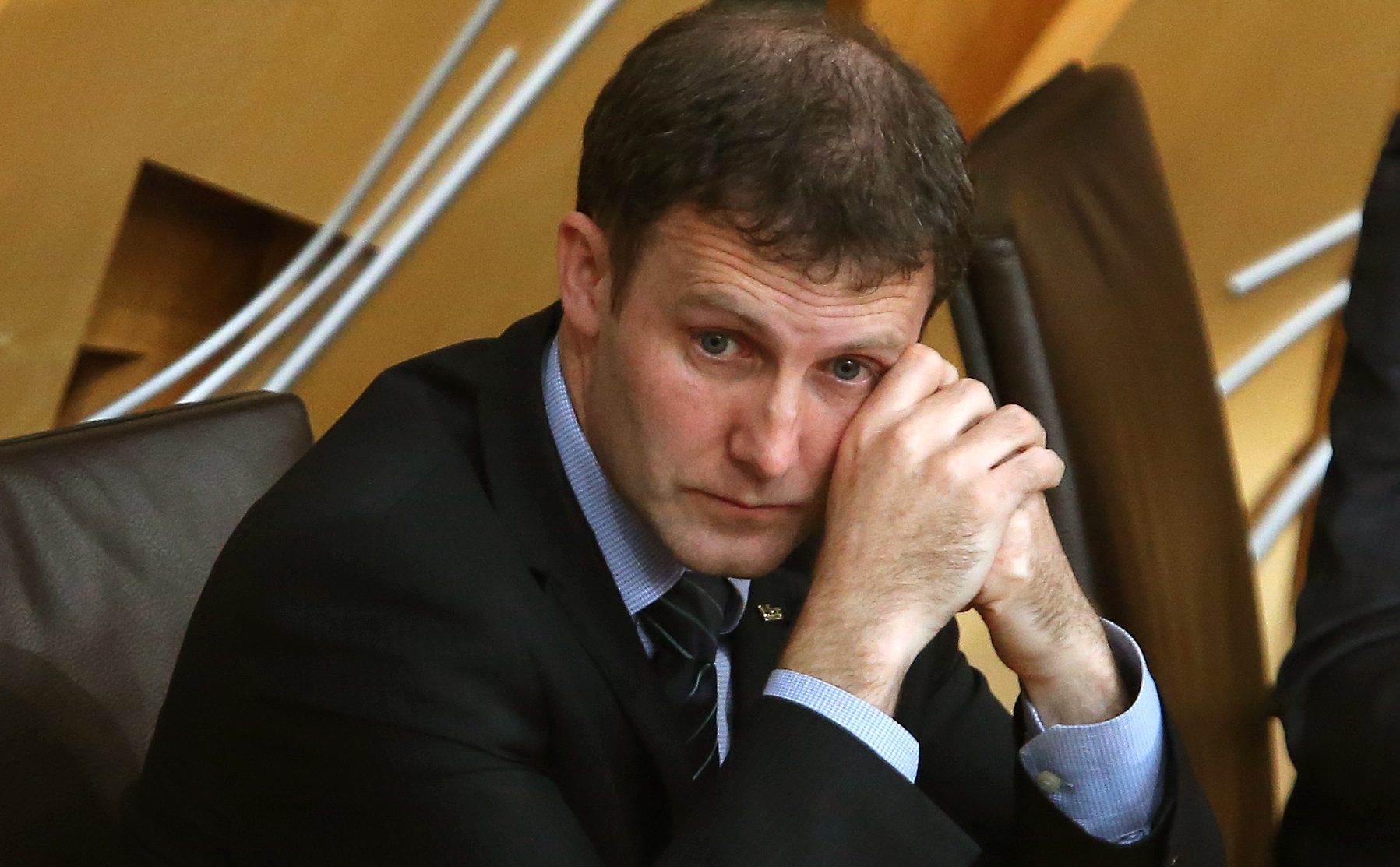 MICHAEL MATHESON was under escalating pressure yesterday as a police chief was suspended and prosecutors were accused of failing victims.
Critics branded the Justice Secretary "the invisible man" as Police Scotland was engulfed in another controversy with the suspension of four senior officers, including as assistant chief constable, amid allegations of criminality and gross misconduct.
Meanwhile, criticism of the Crown Office mounted after a Fatal Accident Inquiry was finally announced into the Clutha tragedy on Friday – almost exactly four years since ten people died in the helicopter horror on the Clyde.
Mr Matheson faced calls for action yesterday after the latest in what has been a flood of concern buffeting the justice system since he took charge three years ago.
Police Scotland, where the chief constable remains on leave as a series of probes into alleged bullying continue, and watchdog Scottish Police Authority have been battered by high-profile resignations, call-handling crises, financial shortfalls, and allegations of misconduct, bullying, and in-fighting among senior executives and officers.
Meanwhile, the Crown Office, led by Lord Advocate James Wolffe, has been accused of taking years to make decisions on high-profile investigations, like those into the M9 tragedy when a couple died three days after police failed to investigate reports their car had crashed off the road.
Labour's justice spokeswoman Claire Baker added: "We've seen crisis after crisis within Police Scotland and the Scottish Police Authority (SPA), frontline cuts to our fire service and critical report following critical report. Throughout all this Matheson has been missing.
"We've went from Kenny McAskill, who couldn't keep out the papers, to Michael Matheson who seems more like the invisible man.
"The Government cannot hide from the mistakes they've made and the failures happening on their watch."
Tory justice spokesman Liam Kerr said Mr Matheson had to come "out of the shadows" because the ongoing crises were shaking public confidence.
He said: "The public will rightly demand that, given how much has gone wrong with the single force, it's time Mr Matheson finally stepped up and started taking responsibility."
Assistant Chief Constable Bernard Higgins and three other officers were suspended by the Scottish Police Authority on Friday amid allegations of criminal conduct and gross misconduct. Mr Higgins said he "denies and rejects" any allegations of wrongdoing.
Three other officers, understood to be two chief inspectors and a superintendent, have been suspended while two others have been placed on restricted duties as part of the same investigation.
Some sources suggested the allegations and suspensions were political and linked to "turf wars and settling scores".
The Scottish Police Federation, which represents two of those suspended, said it believed the action was unwarranted. A spokesman said: "Our members rightly ask what it is that allows some to be granted leave while under investigation but for that same opportunity not to be extended to them."
The last comment is a reference to Chief Constable Phil Gormley currently being on "special leave" while bullying allegations are investigated.
However, a SPA spokeswoman pointed out the difference between the two cases is that the claims about Gormley do not include allegations of criminality, whereas the Higgins ones do.
A spokesman for ACC Higgins said he would "fully cooperate with the investigation and intends to resume his duties as soon as this matter has been resolved."
Mr Matheson will face questioning in Holyrood this week over his handling of Scotland's police force, which has lurched from crisis to crisis since he succeeded Kenny MacAskill three years ago.
The SNP minister is also facing pressure about the length of time Scotland's prosecution service is taking in investigating major tragedies and serious crimes.
The Clutha probe will begin next autumn – almost five years on from the tragedy.
But the move sparked fury with some relatives after prosecutors also announced there was insufficient evidence available to justify instructing criminal proceedings.
Mary Kavanagh, whose partner Robert Jenkins was killed in the crash, said she was thankful an FAI would now be held but questioned why survivors had been made to wait so long for the announcement.
The grandmother of seven from Newton Mearns, Renfrewshire, was in the Glasgow bar with 61-year-old Robert on the night of the tragedy, and has spent years suffering trauma and flashbacks.
She said: "I just want to know why it has taken this long.
"We all want to get some idea of what happened that night.
"It's with you every single day, and it's hard to deal with.
"It's hard to comment on the criminal proceedings as I hadn't thought about who would be prosecuted, it's not as clear cut as maybe some other cases.
"It's a difficult time of year obviously, leading up to the anniversary again. It's really hard."
Mr Matheson defended Police Scotland and the Crown Office yesterday saying their expert staff secured an effective justice system. He said Police Scotland had a robust executive structure capable of continuing to lead the single force despite the suspension of Mr Higgins, as his deputy, Iain Livingstone, leads the force.
He said: "It's important to recognise that the operational matters are the responsibility of the deputy chief constable and it's important that they are given the space to direct and take that forward in a way that they think is appropriate.
"Now is not the time for politicians to start controlling policing.
"Every hour of every day Scotland's police officers are keeping people safe from harm and saving lives, while supporting those who fall victim to crime.
"It is absolutely right that we allow these agencies, and as appropriate the Crown, to investigate matters where serious allegations have been made about the actions of individuals, and not to comment upon them while they do so."
"If they had to watch their mum stroke the head of their brother while his life support is turned off…well, maybe they would keep people in jail a little longer"
A victim of Scotland's justice system has revealed how her family has been failed not once, but twice.
Lynn Harrison endured the loss of her brother after a violent attack while an elderly aunt was robbed of £43,600 of her life savings by a carer.
In both cases, the criminals were freed after just six months.
Last week, Lynn met Justice Secretary Michael Matheson to discuss her family's ordeal and how the early release of offenders has only added to their grief and outrage.
Lynn, an executive PA with an office equipment firm, said: "It is hard enough to cope with crime committed against a loved one. However, when our judicial system pours salt on the wound by releasing criminals after only months, it makes it so much worse."
Lynn, from Prestonpans, East Lothian, lost brother Laurie Wallace when he died after his jaw was smashed by an attacker.
The former shop manager passed away after a single punch to the head led to a cardiac arrest. Grandad Laurie, 60, from Kirkcaldy, was punched by Grant Gay outside a pub in the town.
Laurie's jaw was smashed and his head injured. He died four days later in hospital when his life support machine had to be switched off.
Former football coach Gay was convicted on a charge of assault to severe injury and jailed for two years.
A charge of culpable homicide was dropped.
Lynn was stunned to discover Gay, 43, served only six months of his sentence and was released two weeks ago.
She said: "It is a ludicrous sentence for causing a man's death. It makes a mockery of the Scottish justice system.
"If people who make these decisions could ever imagine what it is like to watch your 86-year-old mum stroke your brother's head as his life support is switched off, they might consider the impact of their decisions on victims' families."
Previously her aunt, Betty Lynch, 78, of Musselburgh, was robbed of her life savings by a callous carer. Thief Margo Alongi, 54, accessed the disabled pensioner's bank account and withdrew £43,600.
She was given a two-year jail sentence last November but was also released after serving just six months.
Lynn said: "This is what passes for justice in Scotland 2017. I know I speak for others who see their loved one's killers set free early."
She says victims' families are given the chance to provide written representation to stop criminals being released early. "But this is only a
box-ticking exercise," said Lynn. "My experience has shown this makes little or no difference to the decision to release."
After meeting the Justice minister, Lynn said: "Mr Matheson sympathised with my experience.
"He outlined some of the Government's plans for making improvements to victims' experience with the court process."
A Scottish Prison Service spokeswoman said: "Offenders sentenced to less than four years have the right to apply to be released after serving a minimum of one quarter of their sentence."
A Scottish Government spokesperson said: "The Cabinet Secretary appreciated the opportunity to meet Lynn Harrison.
"Meetings like this help inform and reinforce the need for the wide range of work we are taking forward to support victims."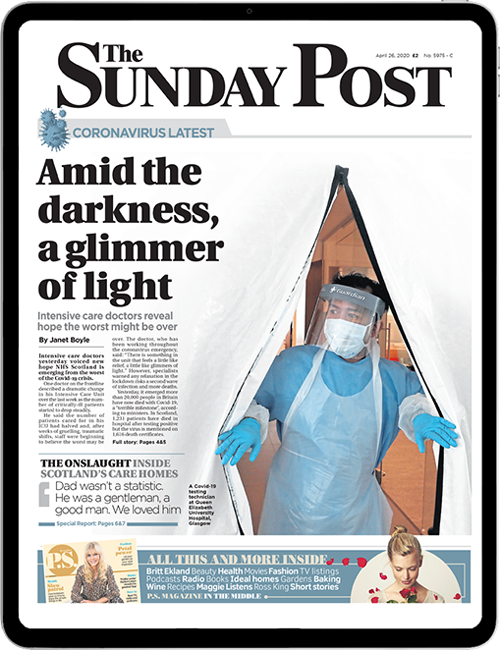 Enjoy the convenience of having The Sunday Post delivered as a digital ePaper straight to your smartphone, tablet or computer.
Subscribe for only £5.49 a month and enjoy all the benefits of the printed paper as a digital replica.
Subscribe