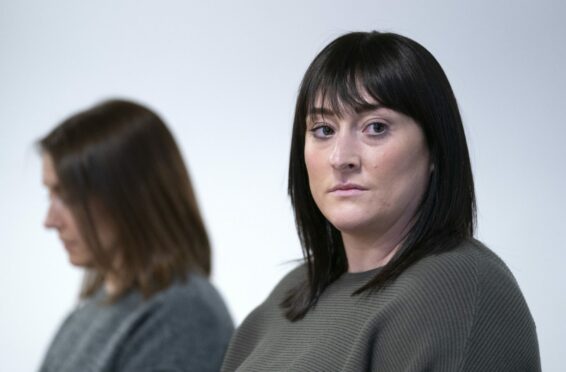 NHS staff have voiced concern about the leadership of a health board facing calls to quit over an infections scandal at a flagship hospital.
Almost half of 23,035 responses to an internal staff survey at NHS Greater Glasgow and Clyde said they did not have full confidence in or trust the board.
Just under a half felt board members were not sufficiently visible; about a third did not feel staff performance was managed well and a third did not feel the board cared about their health or well being.
Scottish Labour leader Anas Sarwar has called for the board to be sacked after the deaths of children and adults at the Queen Elizabeth University Hospital linked to an infection scandal involving ventilation and water supplies. He accuses the hospital leadership of fostering a culture of cover-up.
Concerns over ­leadership of the board was the most negative response in the iMatter survey, intended to gauge staff morale.
Sarwar said: "These survey results expose just how widespread concerns are among hospital staff. It is simply not good enough."
Scotland's biggest health board was placed on Level 4 Special Measures in November 2019, indicating significant risks, as police continue to investigate the deaths of four children and at least one adult.
Last week, after revealing a further two children had died, Sarwar called on Nicola Sturgeon to sack the board and said: "There are still patients dying in hospital after contracting infections."
In response, the First Minister said: "The QEUH actually performs better than the national average and better than many other hospitals. She added: "The difficult fact is, despite all best efforts, no hospital in the world can eradicate the risk of infection in very sick patients."
At least 84 children ­receiving treatment at QEUH campus suffered infections at the height of the scandal.
Despite assurances from Sturgeon there would be no secrecy or cover-ups during a public inquiry into the scandal, government and health board lawyers sought legal action to keep allegations of misconduct in public office private from the public after claims from grieving parents.
Theresa and Matthew Smith of Greenock had been told their 12-day-old daughter Sophia would soon go home when she developed an even more virulent form of MRSA believed to be introduced through a medical line. Only redacted versions of the parents' written evidence about Sophia's death in April 2017 have been made available to the public.
Conservative MSP Miles Briggs has written to the Lord Advocate for assurances any allegations in the Smiths' evidences will be pursued. In parliament last week, he said: "Evidence given by bereaved parents to the public inquiry is now to be kept secret, following legal applications by the Scottish Government and Greater Glasgow and Clyde NHS Board. It's hugely concerning, and risks undermining the confidence of the public inquiry.
"The First Minister said she will not tolerate cover-ups or secrecy from health boards. In this case, however, her own officials acted to ensure the evidence is heard in secret. Beyond the public inquiry, what steps will now be taken so those allegations made by bereaved parents are fully investigated by Police Scotland?"
Sturgeon said: "The ­decision here, as made clear in the published legal note from Lord Brodie, was all about ensuring fairness for all those with an interest in the inquiry and ensuring individuals who had no opportunity to challenge allegations were not put in the position of having those allegations made publicly."
NHSGGC said: "Covid restrictions have curtailed our board's ability to meet staff in clinical areas, as they normally would, with our board meetings virtual in line with national guidance around physical distancing.
"After every board meeting, we update staff on issues covered and discussed and any decision made which affect their work.
"Our board's Staff Governance Committee has continued to meet virtually providing support to our Workforce Strategy and our Mental Health and Wellbeing Action Plan.
"In relation to the survey, NHSGGC's findings are, and have been in the past, in line with those from other health boards, in relation to confidence, trust and visibility of board members. Staff health and wellbeing has been central to our Covid response."
The board last week ­published a letter from 23 clinicians saying constant criticism of the board and safety of the hospital building was undermining patient confidence and staff morale.
The letter – signed by medical director Dr Jennifer Armstrong, nurse director Dr Margaret McGuire, deputy medical director of acute health Scott Davidson, and 20 others – states: "Unfounded criticism of our clinical teams and staff as well as the safety of our hospitals is hugely detrimental to staff morale at a time when so much is being asked of them."
But Christine Peters, a microbiologist at QEUH who raised concerns about infections, was among staff to point out the letter was largely signed by people in managerial posts rather than working on the frontline.
Sarwar said the board was using clinicians as a "human shield" as the grieving families of two people who contracted infections at the hospital said other patients would die unless its leadership is replaced. Kimberly Darroch and Louise Slorance said QEUH should be closed or wards moved to keep vulnerable people safe.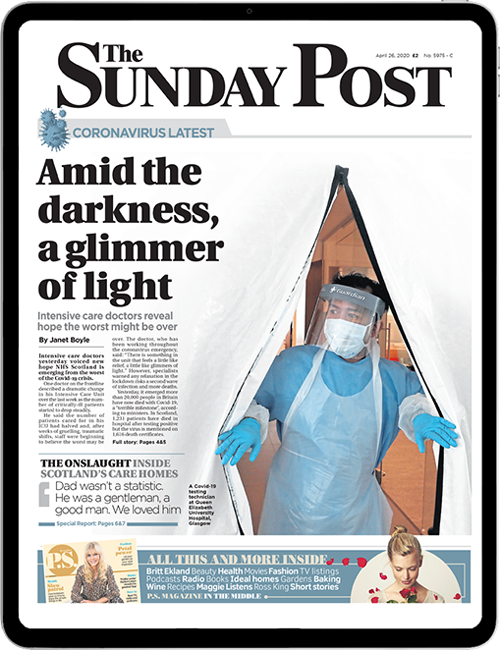 Enjoy the convenience of having The Sunday Post delivered as a digital ePaper straight to your smartphone, tablet or computer.
Subscribe for only £5.49 a month and enjoy all the benefits of the printed paper as a digital replica.
Subscribe