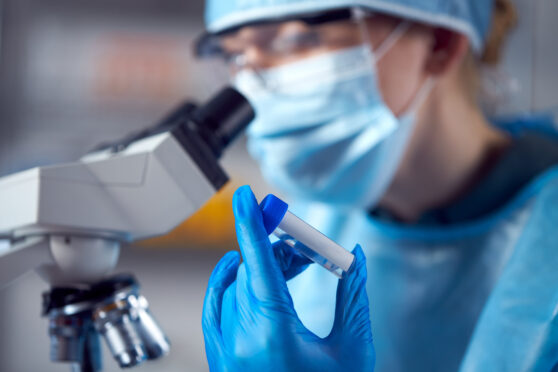 Scientists fear the experience of women is missing from too many drugs trials, fuelling inequalities in care and treatment.
Researchers at Aberdeen University believe trials failing to properly include women may have led to disparities in treatment and recovery rates between the sexes.
Dr Heidi Gardner, one of the team at the university's Health Services Research Unit, points to evidence that shows women are less likely to survive lung cancer after ­chemotherapy treatment than men.
The doctor, a research fellow with Trial Forge working to make trials more efficient by researching methods, said: "It is interesting that women with lung cancer do not do as well as men. Is there evidence that not enough women were recruited to the drug trials for the oncology drugs, or is there not enough known about the participants in the trials?"
In an articles in the Journal Of Clinical Oncology, Gardner and her co-authors point to women responding differently to drug doses. "In a recent study of 27 drugs for example, all participants were administered a standard drug dose, but the absorption, distribution, metabolism and excretion of those drugs differed ­significantly between sexes."
It adds that, despite consuming the same drug dose, the actions of the drugs once in the body varied, exposing females to higher concentrations of substances made or used when the body breaks down food, drugs or chemicals, for an extended period of time. This makes them more prone to experience adverse reactions and side-effects. Gardner and her colleagues say parallels can be drawn for healthcare.
"Medical and scientific ­communities have tended to think of healthcare as a one-size-fits all endeavour, rather than recognise difference and tailor healthcare accordingly.
This is particularly evident when it comes to sex and gender."
The Journal Of Clinical Oncology reported earlier this year that women have been historically under-­represented in cancer clinical trials and excluding females in research is traced back to animal studies.
Gardner said ­initial drug research showed animal studies mainly had been conducted on male animals for fear the hormonal levels observed in females might "get in the way" and alter the results, or that including female animals would substantially increase costs.
Her comments follow those of Edinburgh cardiologists who say they struggle to get women to take part in research into recovery from heart attacks because family and caring commitments, coupled with work, make attending hospital for research scans extremely difficult.
Women are too busy for lifesaving research: Doctor on the struggle to recruit patients for heart trials
Dr Anna Barton is carrying out research into how women and men respond to heart attacks in the weeks and months afterwards. A poorer recovery raises the risk of another heart attack. She said: "We need an equal number of women and men to examine how well each patient recovers from heart attack, but recruiting women is much more difficult.
"The feedback from women patients we ask is that they don't have the time because caring duties, family responsibilities and work leave little time to attend the heart scans needed to gather the vital evidence and results.
"We need equal numbers of males and females to examine how each recover from these cardiac events but to date, and despite huge efforts to persuade women of the need to take part, 20% of those recruited are women.
"It is much less than we would have liked but is at least some female representation and better than many other studies into coronary artery disease."
Carers UK reveals that women are more likely to take on caring roles. Almost 60% of the 6.5 million unpaid carers in the UK are women and they are also more likely to be on call for round-the-clock care, it reports.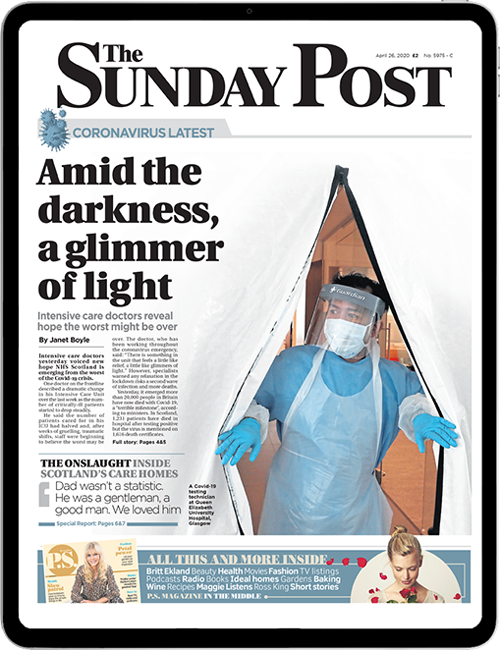 Enjoy the convenience of having The Sunday Post delivered as a digital ePaper straight to your smartphone, tablet or computer.
Subscribe for only £5.49 a month and enjoy all the benefits of the printed paper as a digital replica.
Subscribe