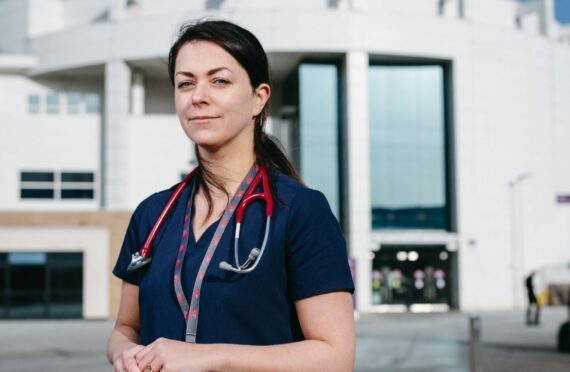 Women are too busy to join lifesaving research into heart conditions, specialists fear.
Pressures of family and work make it difficult for women to find the time to enrol in studies that drive knowledge of heart disease forward, according to Dr Anna Barton of Edinburgh Royal Infirmary.
The clinical research fellow in cardiology reports that recruiting women to take part in scientific work has proved almost impossible. It follows reports by the British Heart Foundation that stark inequalities in awareness, diagnosis and treatment of heart attacks are leading to women needlessly dying every day in the UK.
Dr Barton is studying how men and women respond to heart attacks in the weeks and months afterwards. A poorer response makes for a greater risk of another heart attack.
"We need equal numbers of males and females to examine how each recover from these cardiac events and, while men readily take part, women tell us they are burdened with family and work commitments and do not have the time," she says.
"The study investigates ­people who have had heart attacks recently, or two or more years ago, by using two types of scanning to look for the prevalence of disease.
"Scarring in the heart is the most predictable way of seeing this and is visible through injecting a radio tracer. It is vital to see how men and women are affected.
"After a huge amount of effort we have managed to recruit just two women, but this is still many fewer than the number of men. So that is 11 men, with eight of them being recent heart attacks and three who had one more than two years ago.
"As in other research, we have a control group of patients who have not had heart attacks and we compare the patients with heart events to them to look for differences. Recruiting women for the control group has been much easier because they often work at the hospital and can fit it in to their work.
"But women patients who have to find time to come to hospital to take part in research struggle. Women are time-poor and this is impacting on research that benefits them. It is not a blame issue but an interesting and perhaps worrying observation on the demands put on women.
"They tell us their lives are busy with family, work, home, ageing parents, and some are also caring for grandchildren but it is important that research is representative of men and women who have heart attacks. Earlier research into drugs like statins, which help prevent heart attacks, recruited mostly men and we must be mindful of including women in all studies.
"This makes the research more valid but, above all, women are more likely to benefit in the long run from the findings if we can look at evidence and pattern of recovery in men and women."
Class divide faces menopausal women seeking life-transforming treatment
Scarring in the heart muscles means you are more likely to die or have more dangerous heart rhythms and be admitted to hospital. "Our research is a new sensitive way of detecting them and the first study into this condition," she said. "If someone has a great deal of scarring several weeks after a heart attack they could be at higher risk of future heart events.
"One theory is that if scarring persists over three months this may be maladaptive and cause conditions such as heart failure."
Dr Barton advocates ­ employers giving mandatory time off to women to become involved with research, and providing childcare support to help busy grandmothers.
"This would be really ­ valuable," she adds.
Women are at greater risk of adverse side effects from medications because they are not truly represented in clinical trials, research from the universities of California and Chicago showed.
Drug trials on the most ­commonly prescribed drugs in the UK (statins, which lower cholesterol and the reduce the chance of a heart attack) were carried out on many more men than women and research now shows more women switch or stop statins because of side effects than men. New or worsening muscle pain was cited as one of the reasons.
In its advice to patients, the British Heart Foundation is keen to dismiss the impression that heart attacks mainly affect men. It reports that 35,000 women are admitted to hospital following a heart attack in the UK each year – "an average of 98 women a day, or four per hour," the BHF says.
How male bias in health research means women are losing out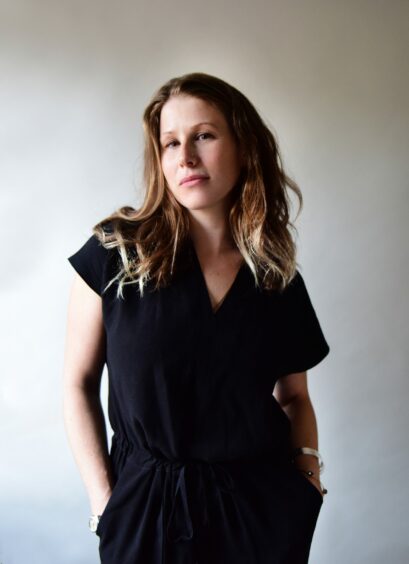 Women face disparity and inequality across a range of health issues, according to author Caroline Criado-Perez.
The author of Invisible Women: Exposing Data Bias In A World Designed for Men, says: "Data society collects is typically about men's experience, not women's. That data gets used to allocate research funding and make decisions about design."
Her research shows women are 50% more likely to be misdiagnosed following a heart attack but they only made up 25% of participants across 31 landmark trials for congestive heart failure between 1987 and 2012.
While women are less likely to suffer heart attacks, they are also less likely to survive them.
Meanwhile, a charity says the lack of teaching on the menopause is impacting care given to women.
Menopause Support says a lack of care about women who experience distressing menopausal symptoms is directly related to the fact 41% of UK medical schools do not have mandatory education on their curriculums.
It says freedom of information requests sent to 33 UK medical schools revealed menopause was missing from teaching.
Revealed: Inequality in heart treatment
Women are less likely than men to undergo surgery for diseased heart valves, with delays and missed operations seriously impacting on their chances of recovery, a charity warns.
Research by UK charity Heart Valve Voice says women who need vital operations are overlooked and forgotten.
The charity's research shows in Scotland in 2018/19 there were 23.8 heart valve operations per 100,000 women compared with 34.9 in 100,000 in men. The charity says this disparity cannot be explained by fewer women having the condition.
These findings follow research by the British Heart Foundation that revealed women were less likely than men to receive a number of lifesaving cardiac treatments in a timely way.
Women who suffered a STEMI, the most serious form of heart attack, were a third less likely than male patients to undergo bypass surgery or get stents.
Women with heart problems were almost a quarter less likely to be given cholesterol-lowering drugs called statins, and 16% less likely to be prescribed aspirin.
Coronary heart disease kills twice the number of women as breast cancer in the UK.
Wil Woan, chief executive at Heart Valve Voice, said: "It is an unfortunate fact that women presenting with symptoms of heart disease are under-investigated and less likely to access guideline-recommended treatments. More needs to be done to reduce inequalities in access to heart valve treatment."
The charity is calling on the Scottish Government to improve information and awareness of heart disease symptoms and risks for women, with a greater focus on heart valve disease"
The Scottish Government said: "We are working to ensure everyone in Scotland with suspected heart disease, including women with heart valve disease, have timely and equitable access to diagnosis, treatment and care.
"Improving information and public awareness of heart disease symptoms and risks for women is a key action in Scotland's Women's Health Plan, and through our Heart Disease Action Plan we are working to ensure high-quality, standardised data is available and used to support clinical decision-making and understand patient outcomes."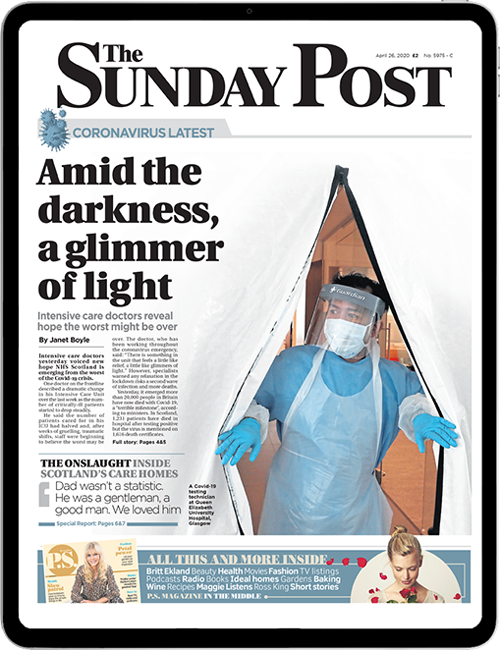 Enjoy the convenience of having The Sunday Post delivered as a digital ePaper straight to your smartphone, tablet or computer.
Subscribe for only £5.49 a month and enjoy all the benefits of the printed paper as a digital replica.
Subscribe