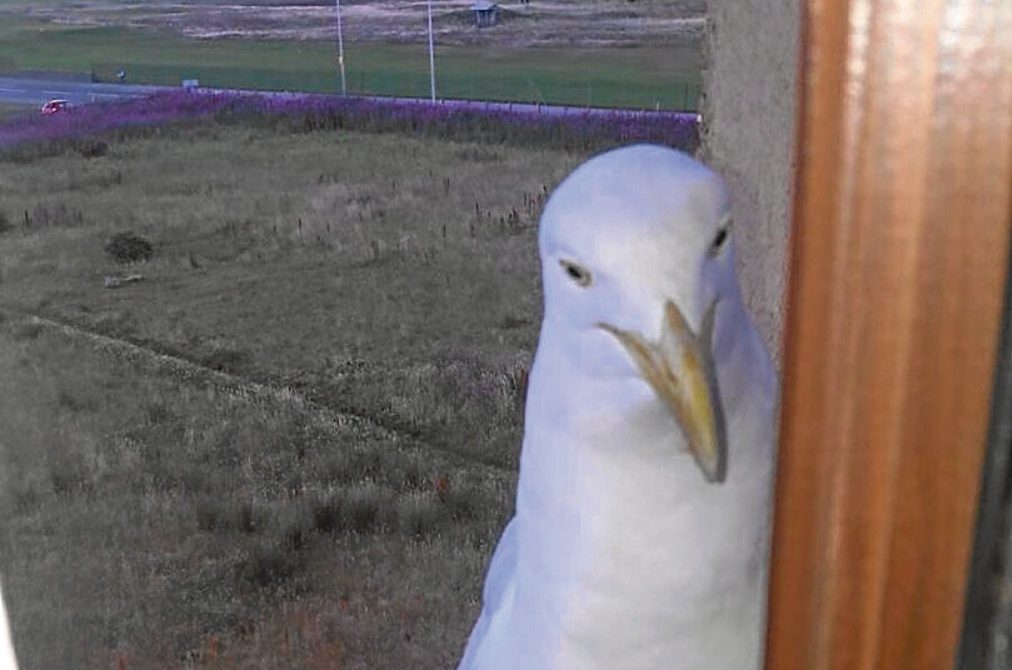 WHEN Brian Troup and Sabrina Dawson found an injured seagull outside their flat, they took it to an animal sanctuary and thought little more of it.
But seagulls, it seems, don't forget a kindness.
For the couple have had visits from a seagull they believe is the same bird.
The bird – who they named Horace – appears at the window of their third floor flat looking to be fed.
Horace lands on their windowsill and taps if the blinds are closed until he gets attention.
He then waits patiently for scraps – before flying off after his dinner.
Brian, from Aberdeen, said that while many people aren't very fond of seagulls, he considers Horace a "mate".
Thurso lifeboat worker nurses injured seagull back to health… with mince and tatties!
He said: "We were sitting in the flat and heard a tapping noise on the window.
"We opened the blinds and saw it was a seagull.
"I would ask it stuff like 'are you hungry' and it would tap the window. I gave it some scraps."
The couple said they found an injured seagull on the road outside their flat some weeks before and took it back to their home before taking it to an animal sanctuary.
And they said Horace appeared after they'd got word the bird they'd rescued had been released.
Brian said: "We wondered if it was the same seagull. It appeared just after the gull we rescued was released.
"Maybe it's a coincidence but it seems a bit strange."
It isn't the first time a seagull has learned to trust the hand that feeds it.
In June, The Sunday Post reported how lifeboat worker William "Wing" Munro nursed a seagull back to life.
The 64-year-old decided against putting gull "Granty" out of its misery and nursed it back to health on a diet of mince and tatties.
Vet Pete Wedderburn said: "This is a good example of the intelligence of birds.
"This seagull has learned there's a reward if it goes and taps on the window. It's really quite charming."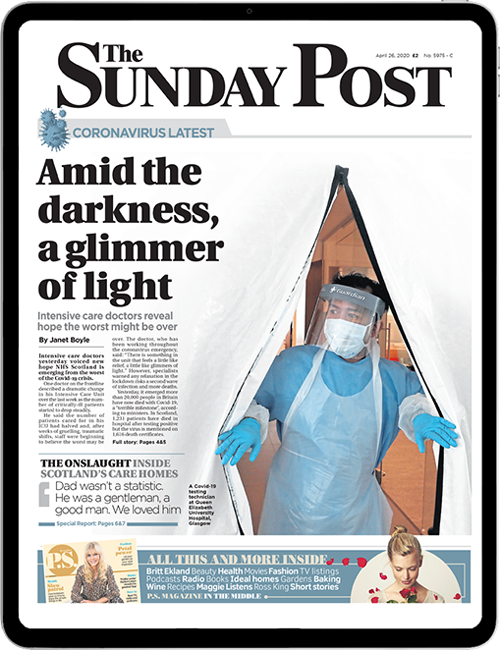 Enjoy the convenience of having The Sunday Post delivered as a digital ePaper straight to your smartphone, tablet or computer.
Subscribe for only £5.49 a month and enjoy all the benefits of the printed paper as a digital replica.
Subscribe