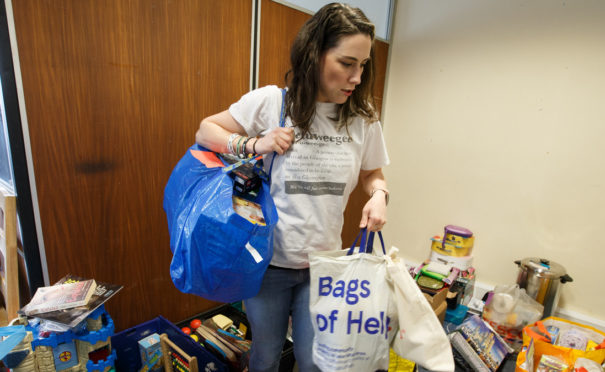 If you challenge a Glaswegian on whether or not the city is Europe's friendliest, they'll try their hardest to convince you that, as the Dear Green Place's slogan reads, People Make Glasgow.
It was this mentality and the sheer pride of the city's inhabitants that Refuweegee founder, Selina Hales, managed to tap into when she set up her charity for refugees.
"People said, 'Wait a minute, if this is about Glasgow then I'm in'," she says. "That's what makes that slogan truer than ever. There's this total passion and it's a lovely thing to have been able to capture with the charity."
Hales founded Refuweegee – which is currently playing a crucial part in supporting refugees through the Covid-19 pandemic – in 2015 after she wondered if that same iconic slogan spoke to the asylum seekers arriving in the city.
She says it was a "total fluke" that setting up the charity coincided with when the first Syrian families were arriving in Glasgow.
The initial aim was to engage with incoming refugees, with Refuweegee's welcome packs including a 'letter fae a local', the friendly handwritten messages from Glaswegians which have become synonymous with the charity. Hales describes the letters as "visual representations of the kindness in the city".
Then when coronavirus hit, "it became clear really quickly" that the people the charity works with were going to be hit hard, and Refuweegee had to quickly change its strategy to expand the welcome packs to include food, toiletries and entertainment supplies.
"We also provided technology where possible, as technology poverty, and therefore information poverty, throughout the pandemic has been a massive issue," she explains.
"It's this idea that, 'Ok, we'll just put everything online', which is great if you've got a smartphone or a laptop. And the schools have all got apps, when a lot of these kids' parents don't speak English yet, so there's so many hurdles that needed to be jumped."
And although she was worried at the start that they would not have enough supplies to meet demand, in classic Glaswegian spirit, Refuweegee has been inundated with donations from people stepping up to support their local communities.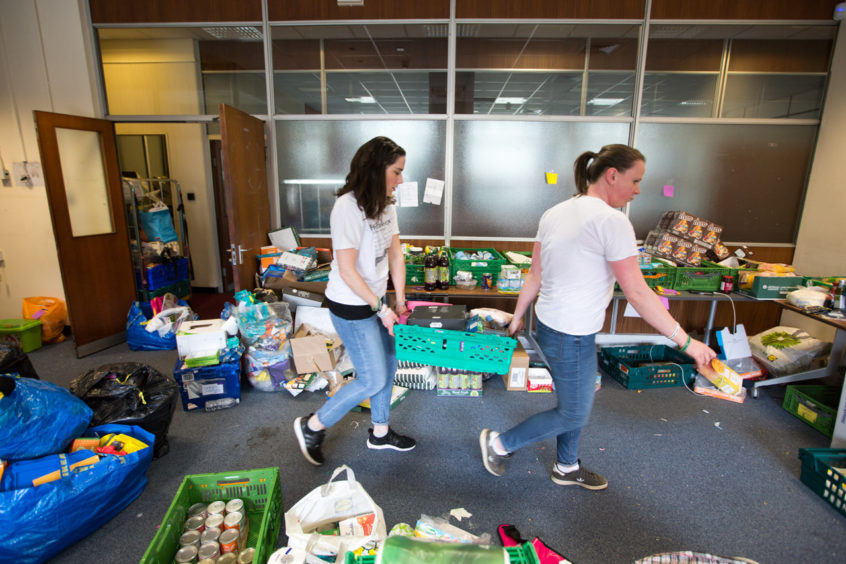 Hales says: "Glasgow did what Glasgow does best and reacted. People are so much more switched on thanks to coronavirus. We've all moaned about wearing a mask, or having to queue at shops, then you check your privilege and think, 'Oh my god, we are frustrated at those simple things when there are people in our community that have always felt ostracised and have always been ignored'.
"That entitlement has never been more apparent for people. Especially with kids, parents are realising being stuck in the house with them all day is so difficult, and thinking, 'If this is what it's like for parents who can't afford childcare the rest of the time, what can we do to help them?'
"People who have been more exposed to what it's like to have some of your freedoms removed now feel more connected with community issues. Our volunteer numbers are up, our donations are up, and the desire for people to get involved is up."
To date, Refuweegee has supplied over 7000 people with packs, which Hales says is "insane".
"We set up a text service where people could text the word 'PACK' and tell us what they needed. Within the first day, we had over 150 requests. We made the decision early on that there would be no questions asked and we would extend it to anybody that was in need.
"That was, in part, to counter that question of, 'What are you doing for the existing community?' But it was also because we knew the kindness in the city would mean we could extend the service to everyone," she says.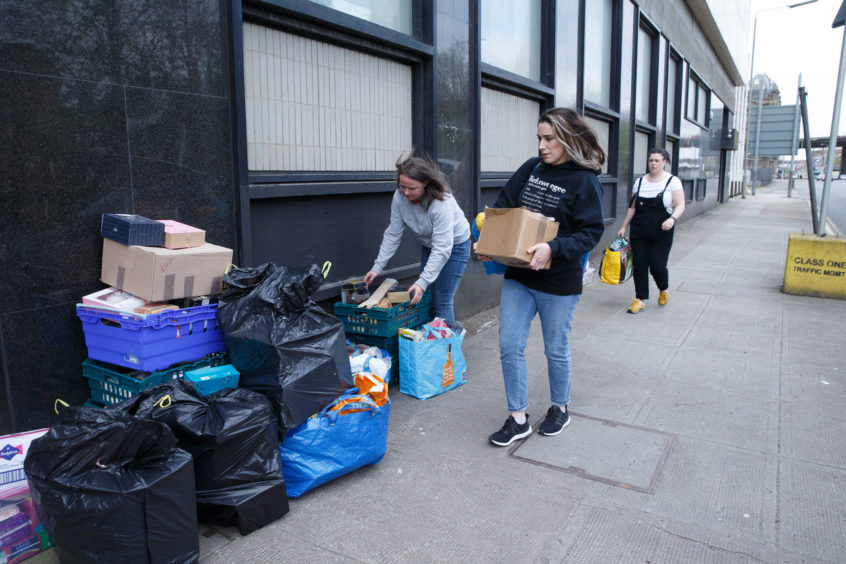 Unfortunately, no amount of community compassion will be able to mitigate the effects of the aftermath of coronavirus on asylum seekers and vulnerable people.
Refugees' financial support was increased by the Home Office by just 26p a day, while Universal Credit was raised at the beginning of the pandemic by £20 a week – a move condemned by Hales as "absolutely hideous".
Refugees are also facing a new problem.
In the wake of the stabbing attack at the Park Inn Hotel in Glasgow in June, asylum seekers are slowly being moved out of hotels, where they were placed when the pandemic hit, by the private housing provider Mears – commissioned by the Home Office – and into dispersed accommodation.
"Whilst hotels are entirely unacceptable accommodation [for asylum seekers], very quickly a sense of community is built in those spaces," explains Hales.
"Now, people are being moved out to the areas of the city where housing is cheapest which means they're quite remote. So, Refuweegee is already providing travel passes for the people that now have a 45-minute bus journey to see anyone they know, to ensure that they've still got that contact with communities they've built in previous spaces.
"There's going to be a huge amount of work to be done."
Part of this work is educating people on what it actually means to be an asylum seeker, Hales says, and she credits social media with providing a modern way to spread information and encourage action.
"We did a series of Instagram stories on hotel detention and asylum support, and so many people then realised things have to change. We need to read more, ask more questions, speak to more people, and take that time to make sure we fully understand how people are being treated within our communities."
Donate here.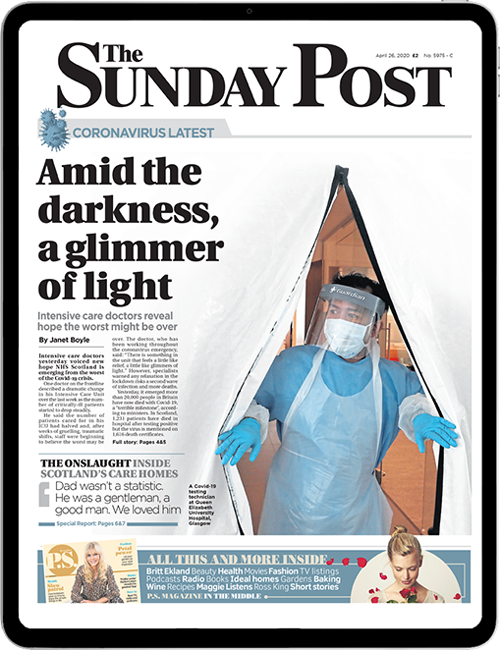 Enjoy the convenience of having The Sunday Post delivered as a digital ePaper straight to your smartphone, tablet or computer.
Subscribe for only £5.49 a month and enjoy all the benefits of the printed paper as a digital replica.
Subscribe