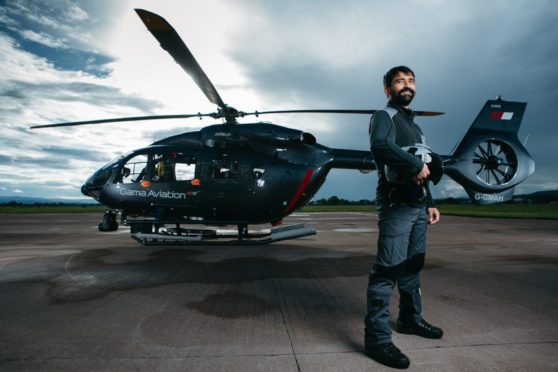 Far below, faces turned to the sky in hope as the United Nations helicopter filled the sky with a deafening noise, renewing faith.
As families clamoured to help unload the aircaft of its precious cargo of food and medicine at a refugee camp in southern Sudan, the helicopter pilot understood their maelstrom of emotion. He too knew what it felt like to flee violence and conflict in search of sanctuary as, years earlier, aged 11, Ciar Van Holstein had escaped Kabul, under siege from the Taliban.
Today, he works 8,000 miles from his childhood home, steering emergency airlifts for the Scottish Ambulance Service, and looks back on an astonishing journey, from his time as a refugee and being adopted by a family in the Netherlands to ferrying vital aid to refugees in war zones and saving lives in Scotland.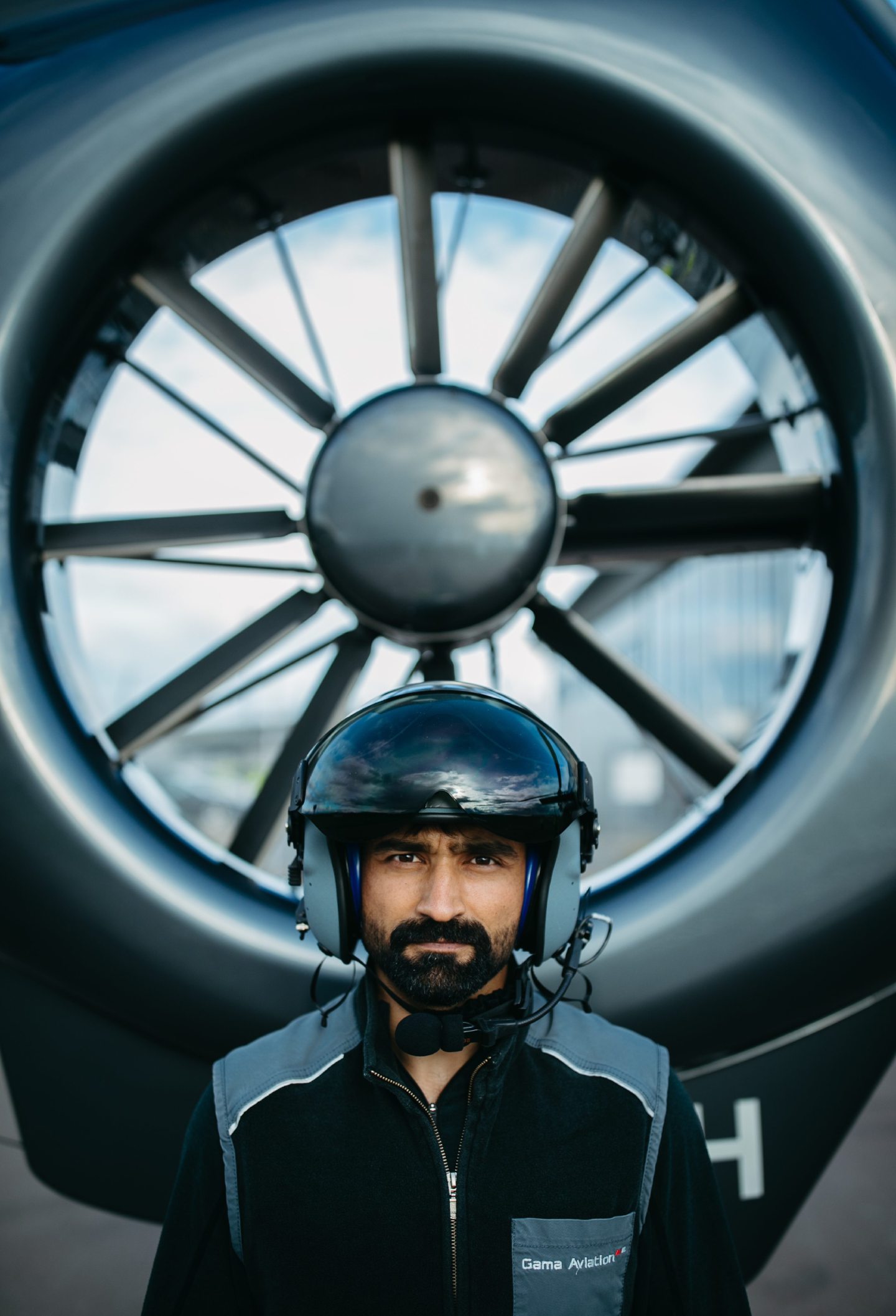 He said: "I once only survived thanks to the kindness of others so now it's my turn to help those in need. Otherwise, I would feel guilty.
"In truth, I am lucky to be alive and be able to do this. Childhood friends either managed to get out or were killed by bombs and there is not a day that I am not grateful to be here.
"I was four or five years behind with school work when I arrived in the Netherlands not knowing how to read or write in any language but I knew that my future lay in studying and I never stopped through university and pilot training.
"My adoptive mum had her own NGO (Non Governmental Organisation) in the Netherlands and carried out humanitarian projects in Kosovo, Bosnia and Afghanistan. She is my role model.
"My birth father died when I was seven and my mum, in Kabul when I was 15. This is the everyday story of families in Afghanistan."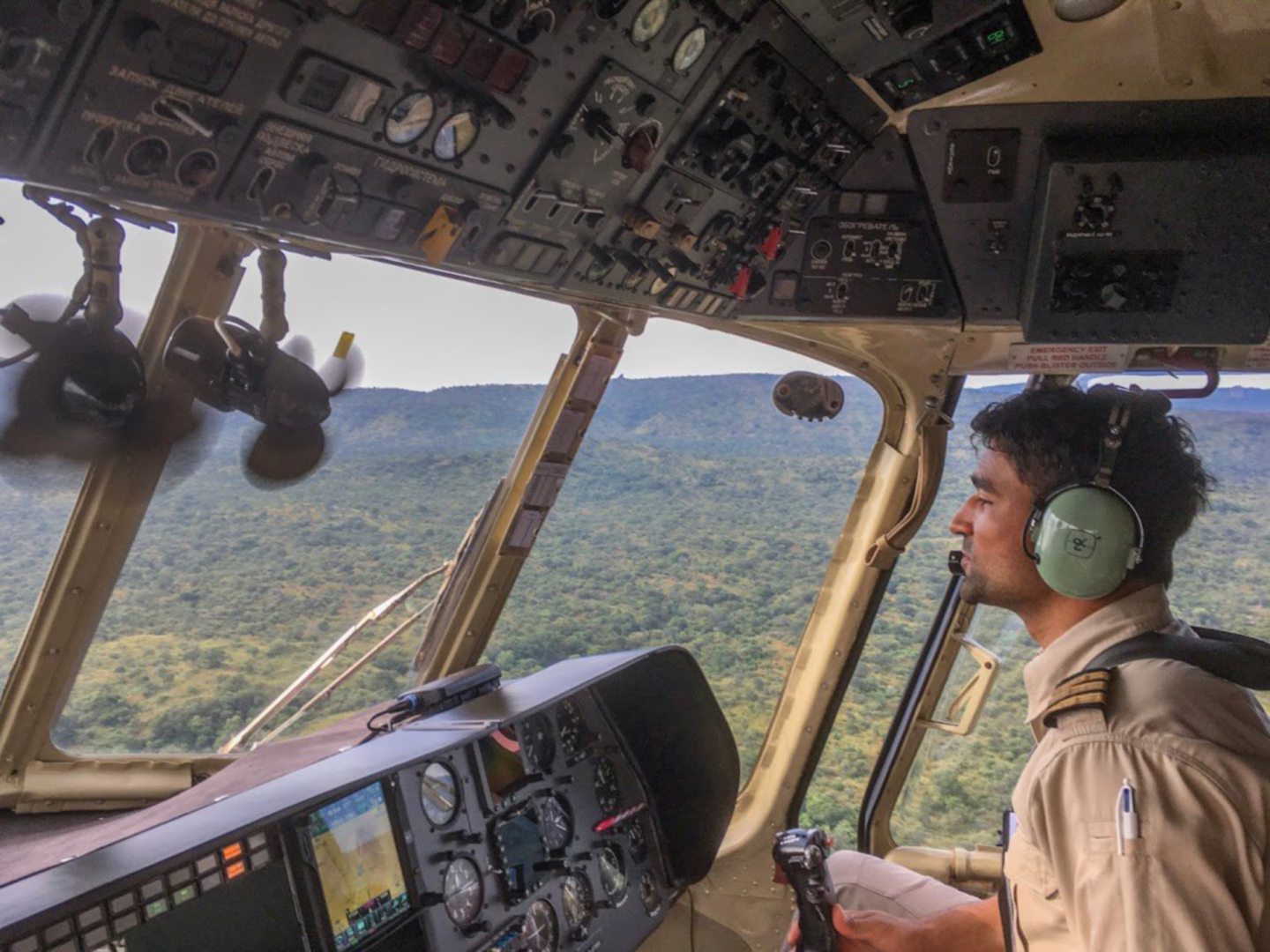 His first humanitarian job with the United Nations was as co-pilot and base manager for missions in Chad, based in a town called Goz Beida in the Sila region of the African country, about 40 miles from the border with Sudan's Western Darfur.
"I was a quick humanitarian emergency response pilot for the World Food Programme, flying Red Cross and Doctors Without Borders and many other NGOs six days a week to refugee camps along the border with Sudan," said Ciar, 30. "We were transporting humanitarian aid workers, food, water and medicines but the region of our operation was not always safe to fly and the situation could change overnight.
"The situation in South Sudan is very complex and there are many regions you have to avoid flying over or, alternatively, fly 7,500 feet above ground level.
"If you did make the mistake and flew over those red zones, then you got shot at, and helicopters were downed and crew killed.
"I have huge respect for the bravery of UN workers and all humanitarian aid workers carrying out lifesaving missions in South Sudan.
"Crew members and aid workers continue to help others in need despite the serious threats to life. But the need of victims of war is greater than our fear and so the emergency evacuation of the wounded continues despite knowing each mission could be the last. The rescue of kidnapped aid workers presented one of the greatest dangers because these can easily become traps.
"We are all heavily dependent on others in the team who have your back and you theirs. If there was ever a learning curve for staying focused and calm, this was it."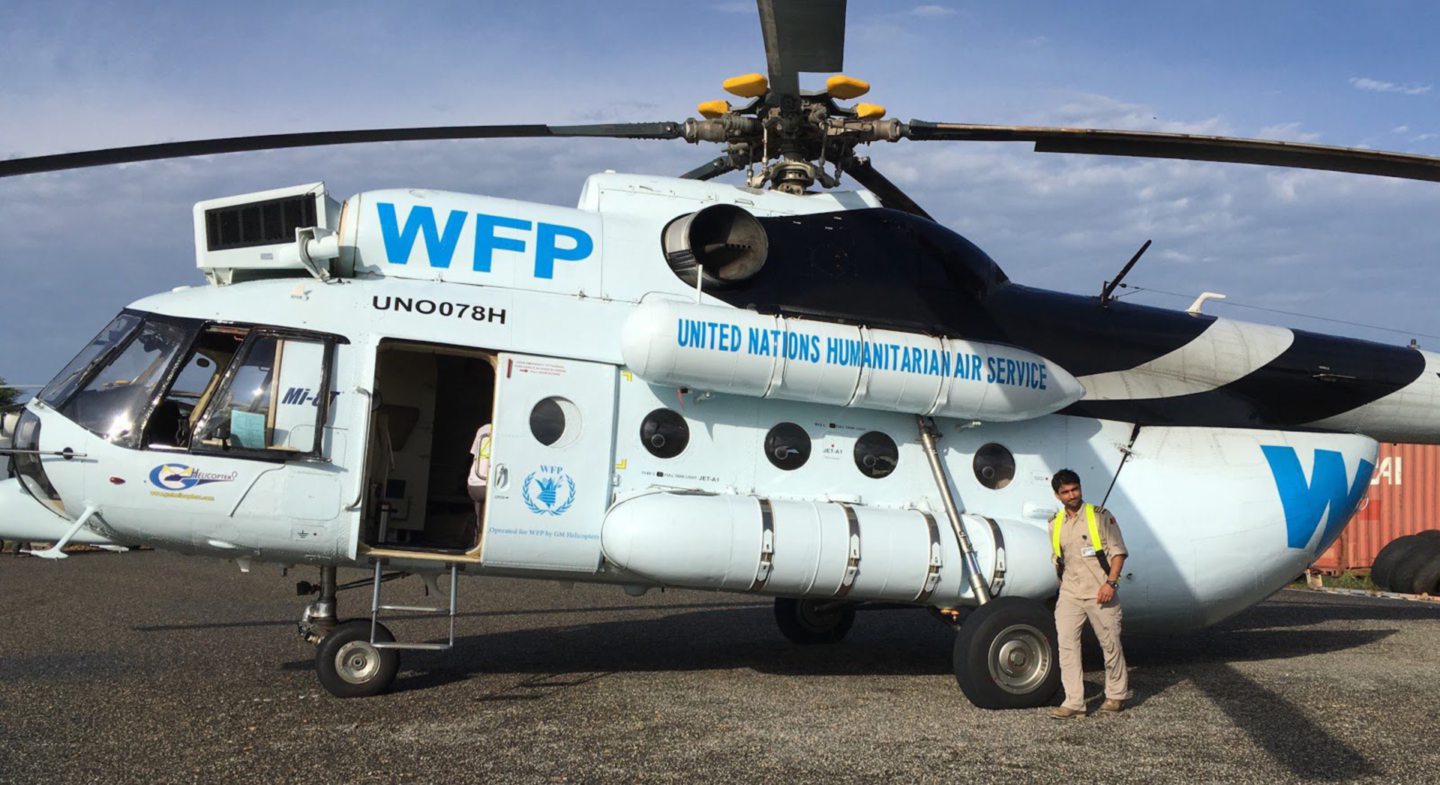 After leaving Afghanistan, his adoptive parents in the Netherlands encouraged him to thrive at school and go on to university.
Now, as base manager at the Helicopter Emergency Medical Service base at Glasgow Airport, Ciar's job is to rescue dangerously ill or injured Scots. He works for Gama Aviation which operates the emergency air service for the Scottish Ambulance Service.
The huge Russian workhorse Mi-8 United Nations helicopter carrying tons of medicines and vital supplies which he piloted over African conflict zones has been swapped for a smaller, high-tech and more nimble craft, agile enough to negotiate the worst of the Scottish weather.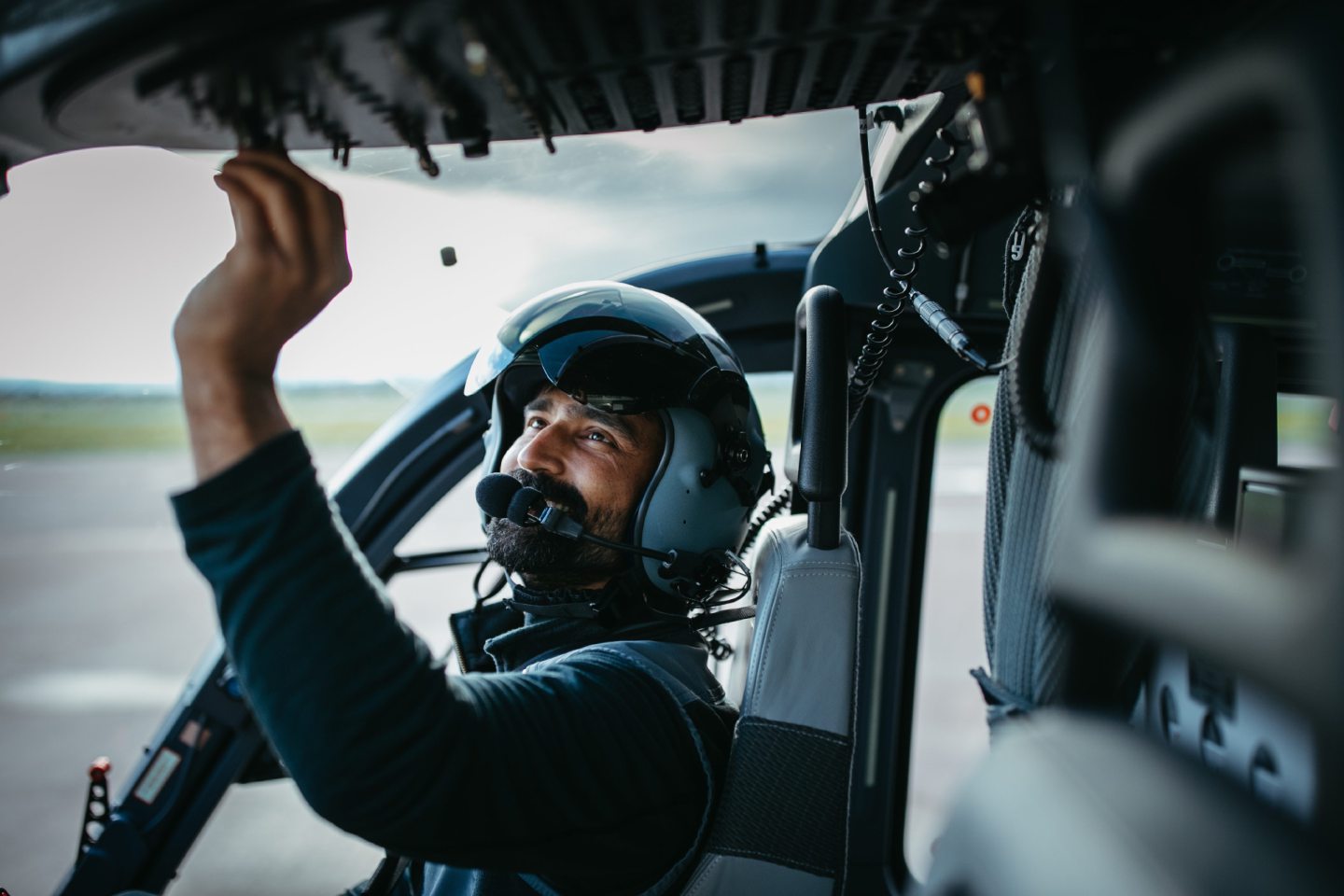 Ciar, who studied aeronautical engineering at university, returned to Afghanistan in 2011 to help build a micro hydro power plant in a village in the Bamyan Province, 150 miles from Kabul.
"Before that they were using oil lamps and when the villagers had electricity the small valley lit up allowing people to work and function at night," he said.
"It felt really good to be able to take what I had learned back to fellow Afghans, passing on the torch if you like. This was all thanks to supporters who helped me raise almost £13,000."
In Scotland the challenges are different. Weather is often the biggest obstacle. "You have four seasons in one hour and while the helicopter is equipped with good navigational aids, the safety of your paramedics and patients takes precedence always," said Ciar.
"You can not risk the lives of passengers while trying to save others. It's the golden rule of flying."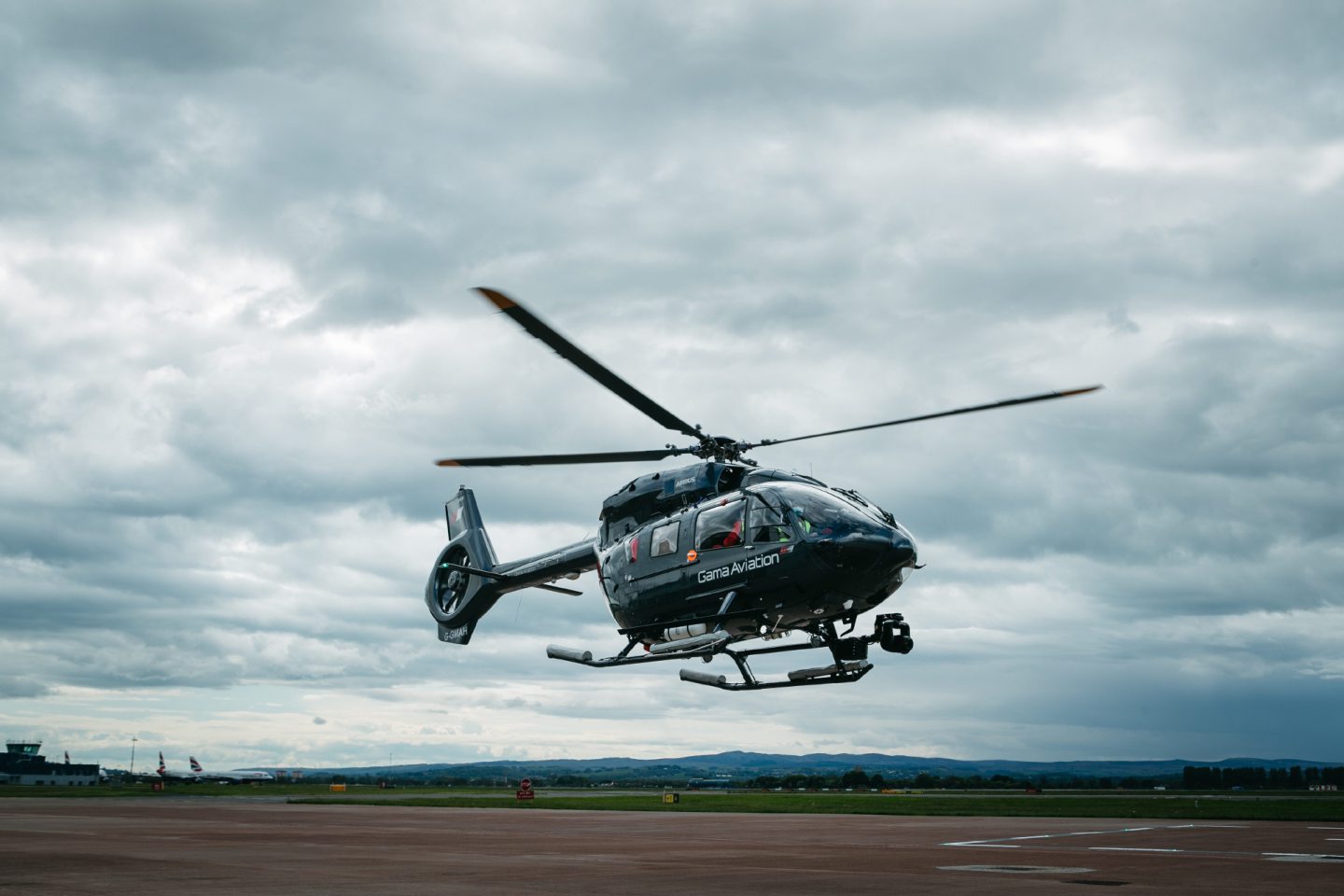 Among Ciar's most challenging UK evacuations involved a night flight from Tiree in the Inner Hebrides to Glasgow's Queen Elizabeth University Hospital.
He recalled: "The weather changed unexpectedly with heavy showers of rain closing the low-level route and we had to adjust our route avoiding the clouds, taking a longer route while carefully managing our fuel. I had to wear night vision goggles.
"The success of each flight is thanks to the great teamwork and help we get from Glasgow Air Traffic Control."
Safely landing a helicopter in areas little bigger than the average patio takes great flying skills and teamwork. Testament to that is the air ambulance helicopter which was edged safely on to a backed-up motorway to airlift road accident victims in 2019.
For many seriously injured accident victims, the only hope of survival lies in immediate evacuation to hospital.
"Car crashes, medical evacuations of women in labour and dangerously ill babies are all common," added Ciar.
Ian McGill, Gama Aviation account manager at the Glasgow base, said: "Ciar is a great example of someone who has gone from refugee to highly-valued member of a life-saving team, arriving in Europe as a refugee but through his hard work and diligence, he is now a highly respected member of a team that continues to save many lives.
"It's not an easy job when Scottish weather often works against you, but we have a strong team able to meet those challenges and Ciar is the forefront of that."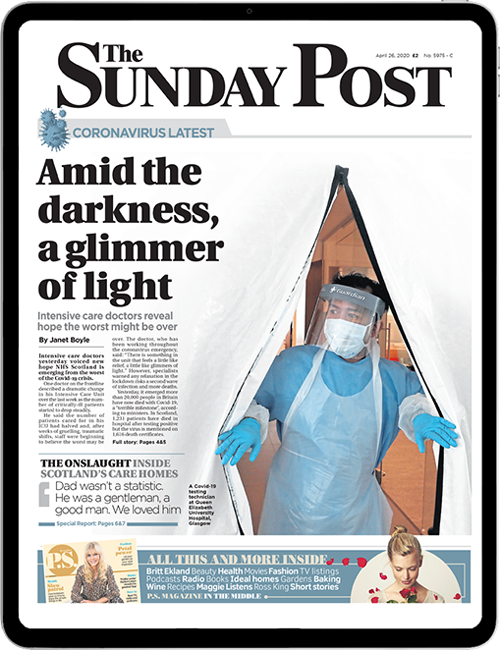 Enjoy the convenience of having The Sunday Post delivered as a digital ePaper straight to your smartphone, tablet or computer.
Subscribe for only £5.49 a month and enjoy all the benefits of the printed paper as a digital replica.
Subscribe