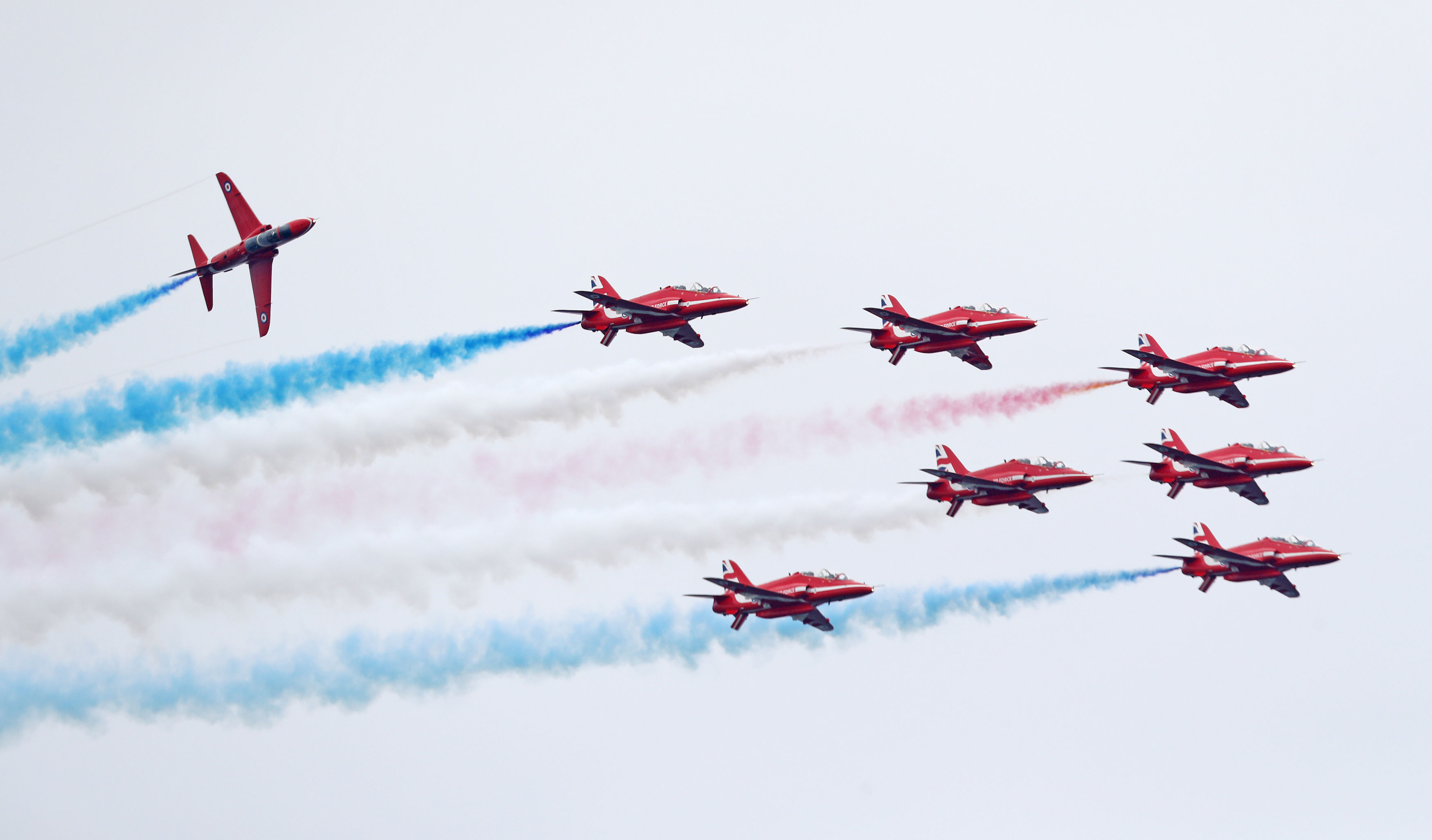 THE Ministry of Defence has confirmed that a Red Arrows jet has crashed after an incident at RAF Valley in north Wales.
An emergency ambulance crew was dispatched to the scene at about 1.30pm on Tuesday.
We are aware of an incident today at RAF Valley involving a Hawk aircraft. We are investigating the incident.

— Ministry of Defence ?? (@DefenceHQ) March 20, 2018
A Ministry of Defence spokesman said: "We are aware of an incident today at RAF Valley involving a Hawk aircraft."
"We are investigating the incident and it would be inappropriate to comment further at this stage.
The Welsh Ambulance Service said: "We were called shortly before 1.30pm this afternoon (Tuesday 20 March 2018) to reports an aircraft had crashed at RAF Valley in Holyhead.
"There is an emergency ambulance and a Wales Air Ambulance at the scene."
The RAF has asked eyewitnesses to send any images they may have of the incident to a contact email. They have also urged the public to be sensitive and not publish any photographs online.
Following the aircraft incident at RAF Valley earlier this afternoon, if you were an eyewitness, please send any photographs of the incident to rafwebadmin@btconnect.com. Any images may help with an investigation. Please DO NOT share these online. Please be sensitive, thank you.

— Royal Air Force (@RoyalAirForce) March 20, 2018
It is understood there were two people on board the fast-jet, with onlookers reporting they saw someone eject from the aircraft before it hit the ground.
Caterer Anne Wilson works at The Anglesey Golf Club, situated at the end of the runway at RAF Valley, and saw the aftermath of the crash on Tuesday.
The 52-year-old told the Press Association: "I did not see the crash but I heard a very loud noise – we are used to the planes going over but this was unusual.
"I did go and have a look and there was a big fireball and lots of smoke… quite a few of the members actually saw it.
"They said the plane came in quite steeply and saw a pilot eject, but that it was very low to the ground when they ejected."
Sian Rebecca Williams, an 18-year-old student from Rhosneigr, north Wales, said she was waiting at Rhosneigr train station when the jet flew overhead.
"The Red Arrow came over and because I'd hardly seen one before I thought 'Wow, it's out'," she told the Press Association.
"From what I remember it did a loop and flew towards the runway and looked like it was about to land.
"As I was looking I saw the parachute of one pilot open and then the plane hit the runway with a bang and a crumbling noise.
"Then it just burned bright orange and there was smoke everywhere."
The on-base fire engine drove out to the wreckage "instantly", she said, putting the flames out before an air ambulance arrived.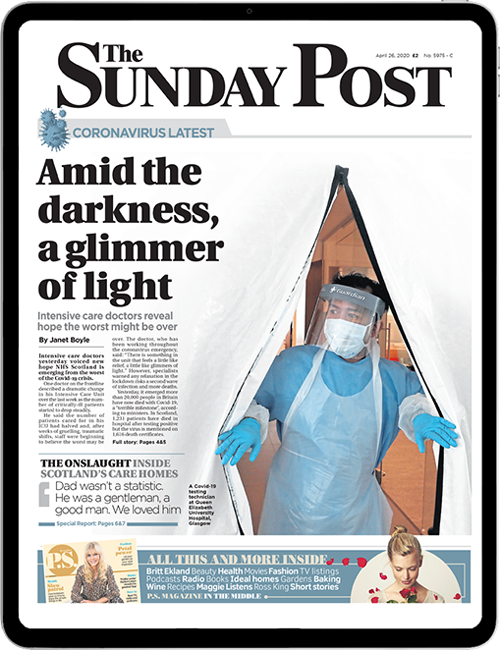 Enjoy the convenience of having The Sunday Post delivered as a digital ePaper straight to your smartphone, tablet or computer.
Subscribe for only £5.49 a month and enjoy all the benefits of the printed paper as a digital replica.
Subscribe