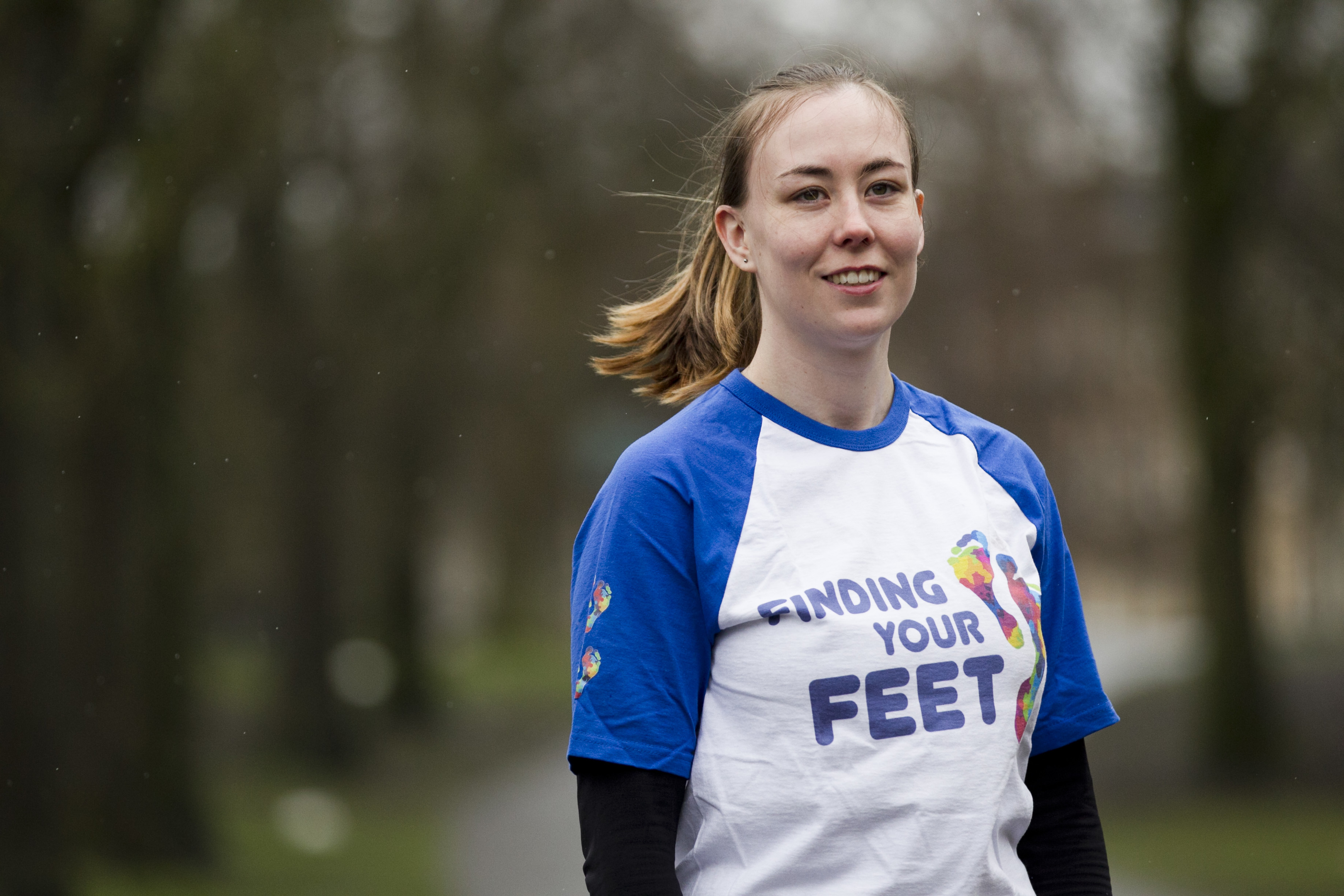 AS a busy sales assistant, Nikki Etheridge was used to being active, if not exactly the sportiest of individuals.
Recently, though, Nikki has undertaken a near-100km cycle challenge in the heat of the Dubai desert, completed her first skydive and is now training for the Great Scottish Run.
And remarkably she's done all that after the devastation of having her left leg amputated following the discovery of a sarcoma, with the recent arrival of her new "sports" leg just fuelling her fitness passion.
Nikki, from Brora in Sutherland, couldn't ever have imagined that the first signs could have been an indication of something so deadly.
"I had a pain in my ankle and I didn't feel like I had any strength in it," said Nikki, 28, who works at John Lewis in Glasgow. "I would go over on it and get shooting pains up my leg. Originally I was told it was a ganglion and I really wasn't thinking it might be anything more serious.
"When they said it was a sarcoma, it was a huge shock. I didn't know you could get cancer in your foot.
"I hadn't even heard of sarcoma before. It takes a while to sink in.
"I'd just booked a big holiday in New Zealand and the thought kept running through my head that it couldn't be happening as I had this trip."
When Nikki got over her initial upset, she took the most positive of approaches.
Despite not knowing anything about prosthetics, she determined that she would still be able to live a full life and she'd just need to get used to it. The diagnosis was that Nikki's soft tissue sarcoma was grade three, the most serious type, and urgent action was needed.
She was given a full body scan to ensure it hadn't spread to her lungs and surgery was scheduled at Glasgow's Royal Infirmary.
"My leg was amputated just below the knee," said Nikki. "I was out of hospital within three days and I think I adapted quite quickly.
"I tended just to use my crutches as I didn't want to be in the wheelchair. I got my first prosthetic in a matter of weeks. I don't think I could have got through that time without the support of friends and family."
The once-in-a-lifetime New Zealand trip, in the summer of 2015, acted as a goal as Nikki was desperate to be fit enough to travel a mere six months after the amputation.
"I had down times, frustrations I hadn't even had to consider, but it was good to have something to aim for. I didn't realise how stubborn I was."
Not only did Nikki make the trip, she also completed a skydive, raising money for limb loss charity Finding Your Feet after being inspired by founder Corinne Hutton.
And her fundraising efforts went even further, as she later undertook a demanding 92km desert cycle.
"I'm not a cyclist so it was really gruelling," admits Nikki. "It's great to do something you don't think you can."
Nikki, while still with John Lewis, now works with Finding Your Feet a couple of days a week, helping organise clubs for, and doubtless inspire, others who have lost limbs.
And she hopes to do that with her first 10k, for which she has been able to train over the past month since receiving the new leg.
"It's not a blade but it's a sports leg with a bit more spring in it than my prosthetic," adds Nikki.
"When I had my operation I never thought I'd be able to go running, or even want to. But I'm really enjoying it.
"The one thing I've had to get used to in general is having my leg on show. It took me a while.
"No one has ever been negative, but people like to look, particularly if I'm out running. I know they're just interested."
Visit findingyourfeet.net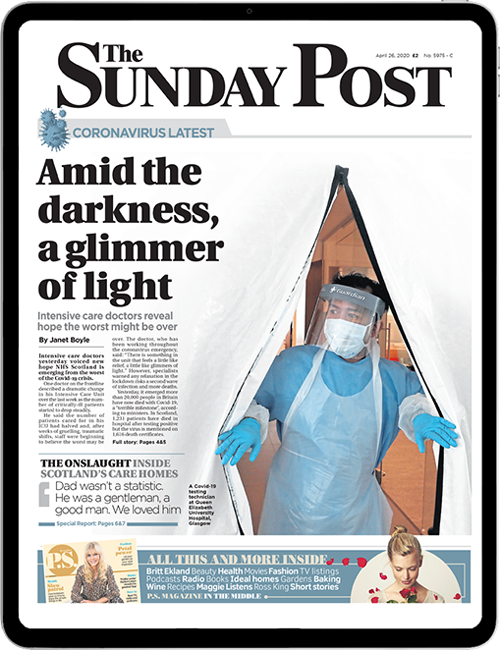 Enjoy the convenience of having The Sunday Post delivered as a digital ePaper straight to your smartphone, tablet or computer.
Subscribe for only £5.49 a month and enjoy all the benefits of the printed paper as a digital replica.
Subscribe