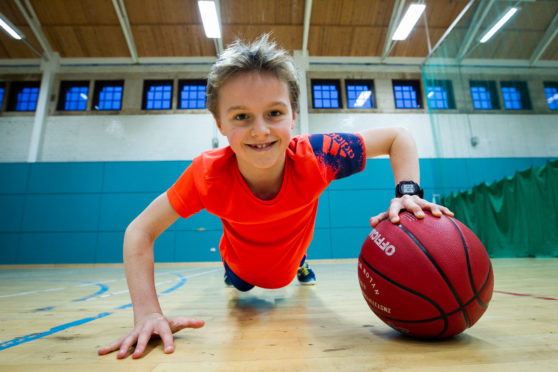 Running for miles, swimming length after length and powering through spin classes every night of the week – triathlon training is gruelling.
Add hours spent in the classroom, homework, after-school clubs and playdates, and you wonder how the next generation of athletes has any time at all to focus on fitness.
Yet a new trend of teeny triathletes is emerging, as sports-mad children embrace endurance races normally reserved for older fitness fanatics.
Experts say their fitness drive is likely to instil good exercise habits and better health in adulthood.
Glasgow Triathlon Club introduced a juniors section four years ago, and its popularity has increased tenfold. It now has 130 members.
Catriona Padmanadhan, a club committee member, says: "Junior clubs are springing up across the country. Kids are looking for something that's fun and keeps them active."
Here, some of the superfit children and their families explain why they are prepared to put in the hard yards in the pool, over the turf and on the roads.
---
Rory's story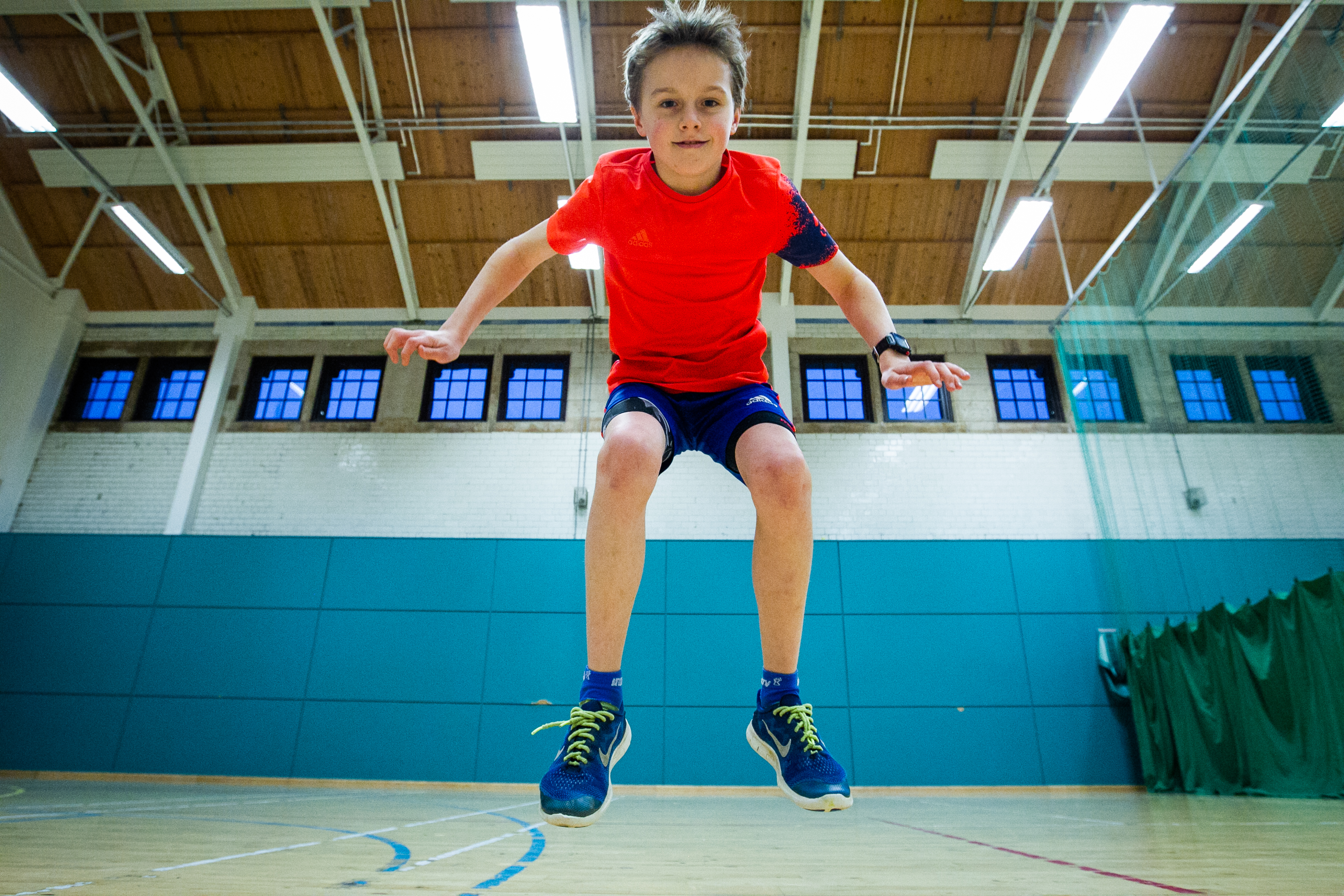 Rory Treharne is following in the sporting footsteps of his parents.
The 11-year-old's mum, Vivienne, and dad, Gareth, both competed in triathlons during their 20s.
Now Rory, who took part in his first competition when he was eight, trains every day.
Vivienne says: "On a Monday he swims. Tuesday is swimming, then running. On Wednesday, he uses the bike trainer or does cross country, then swims for an hour on Thursdays and Fridays."
Rory adds: "You make great friends, get fit, and after you've done a race and tried your best you feel amazing as everyone is congratulating you."
---
Erin's story
Nine-year-old Erin Burnett hopes to compete in her first triathlon this year.
At her age, competitions include a 200m swim, 4km cycle and 1,200m run.
She trains five times a week and is so passionate about triathlons that she has even persuaded her dad, Steven, to sign up for one.
The P5 pupil, from Bearsden, runs for three hours a week, swims for two and, in the winter, swaps outdoor cycling for a spin class.
"Erin loves it," says Steven, 45.
"She loves to try different activities and it's often a great way to meet new friends.
"But triathlon club is one she has stuck with and really enjoys.
"There is a lot of training involved, but Erin wants to do it. In fact, we do a couple of runs together every week and often she's the one ready for a run telling me to get my trainers on.
"Her schedule is very full-on, but she manages to fit it all in just fine around school and homework."
---
Mia and Nina's story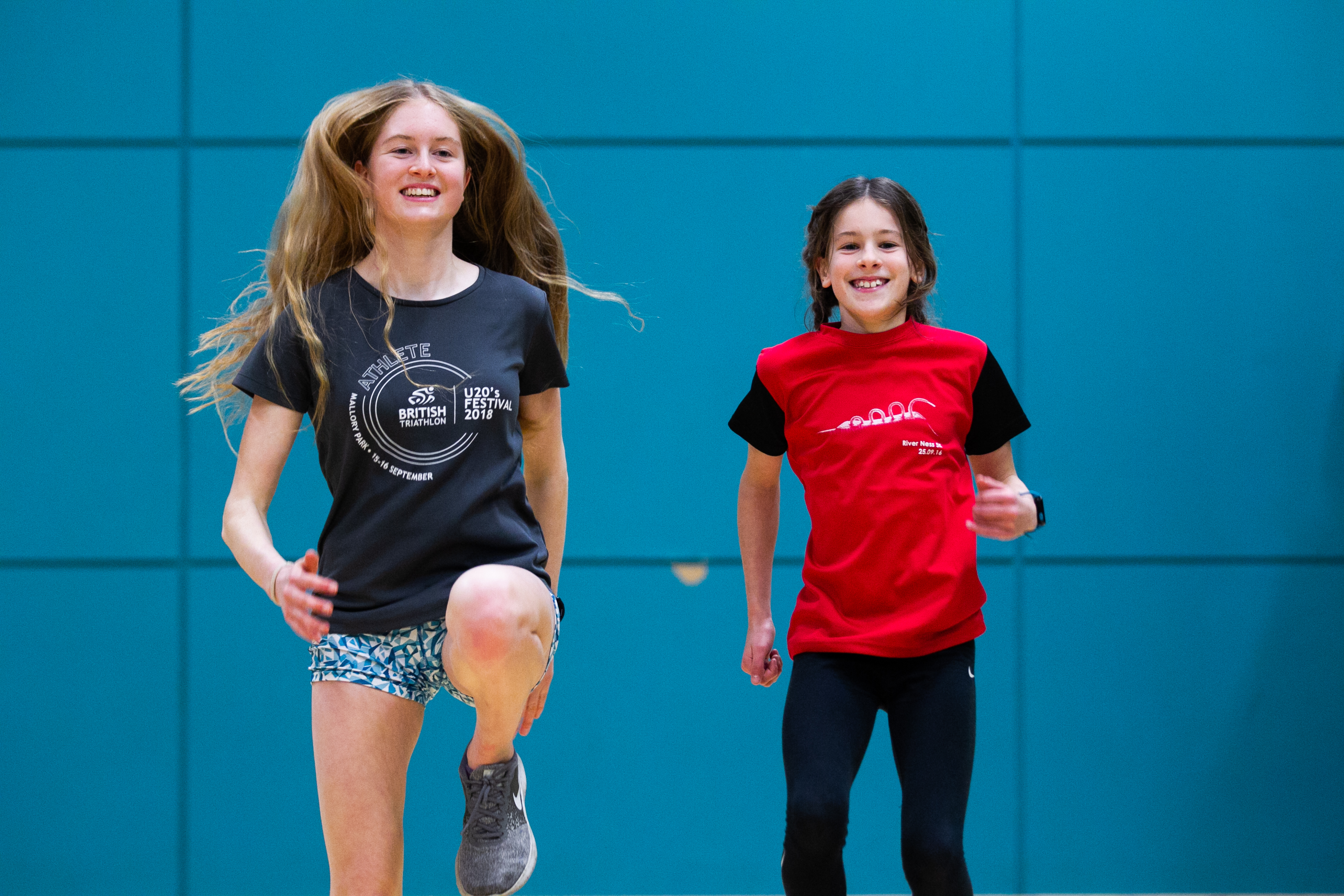 Born five years apart, sisters Mia and Nina Padmanadhan were bound to have different interests growing up.
But one thing that brings them together is triathlon training.
The pair attend Glasgow Triathlon Club several times a week to run, cycle and swim, along with brother Ali.
And little sister Talia will join the trio in May when she turns eight.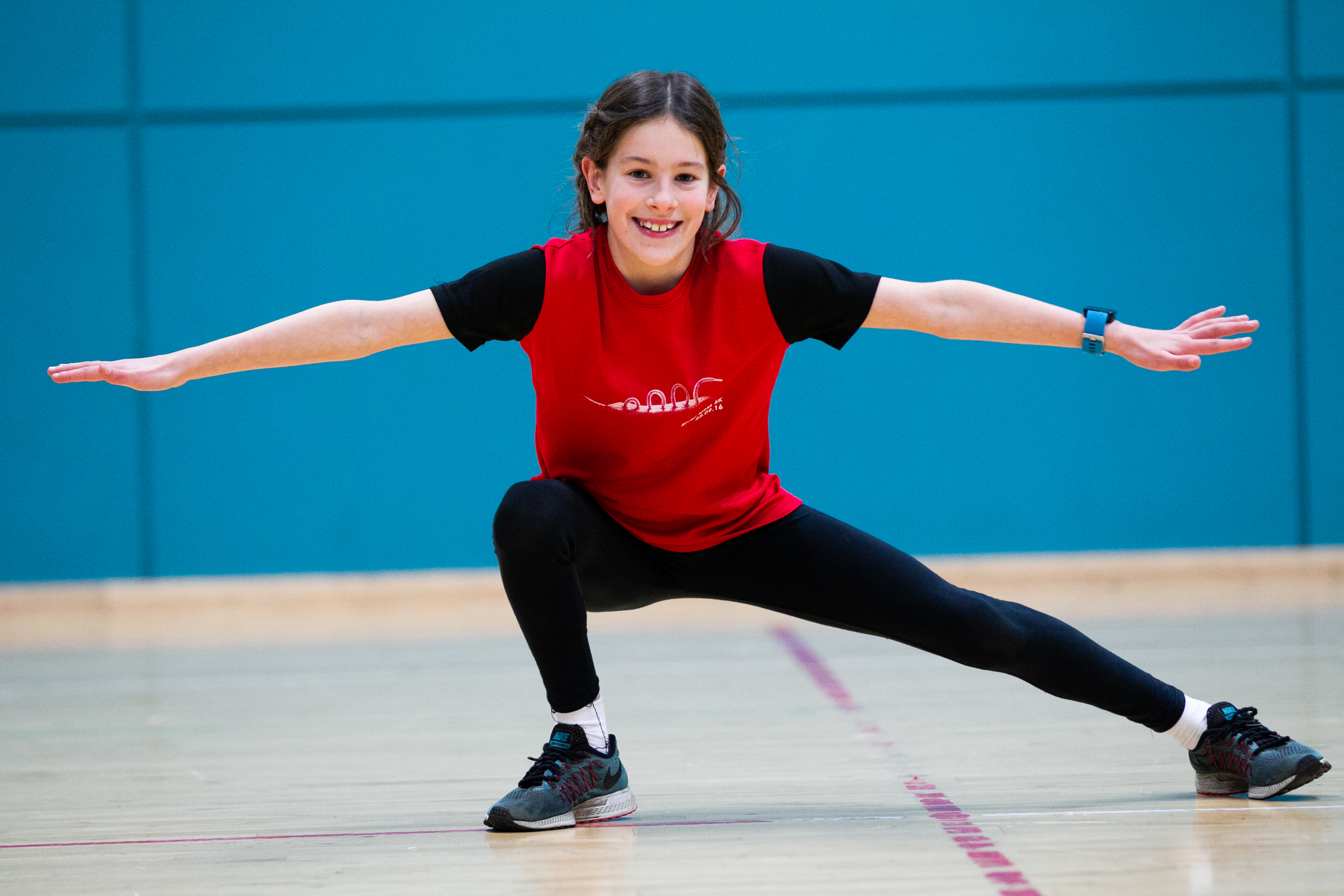 "The kids are sports-mad," says mum Catriona. "With four children, life can be a bit chaotic, so the fact that they all do the same activity after school makes it a little easier to manage. And it gives us a shared interest. We often go to a cycle club together which gives us something to do as a family.
"It means we are busy, but I'd rather the kids were active than at home playing on computers.
"I think it's good for children to find something they feel passionate about.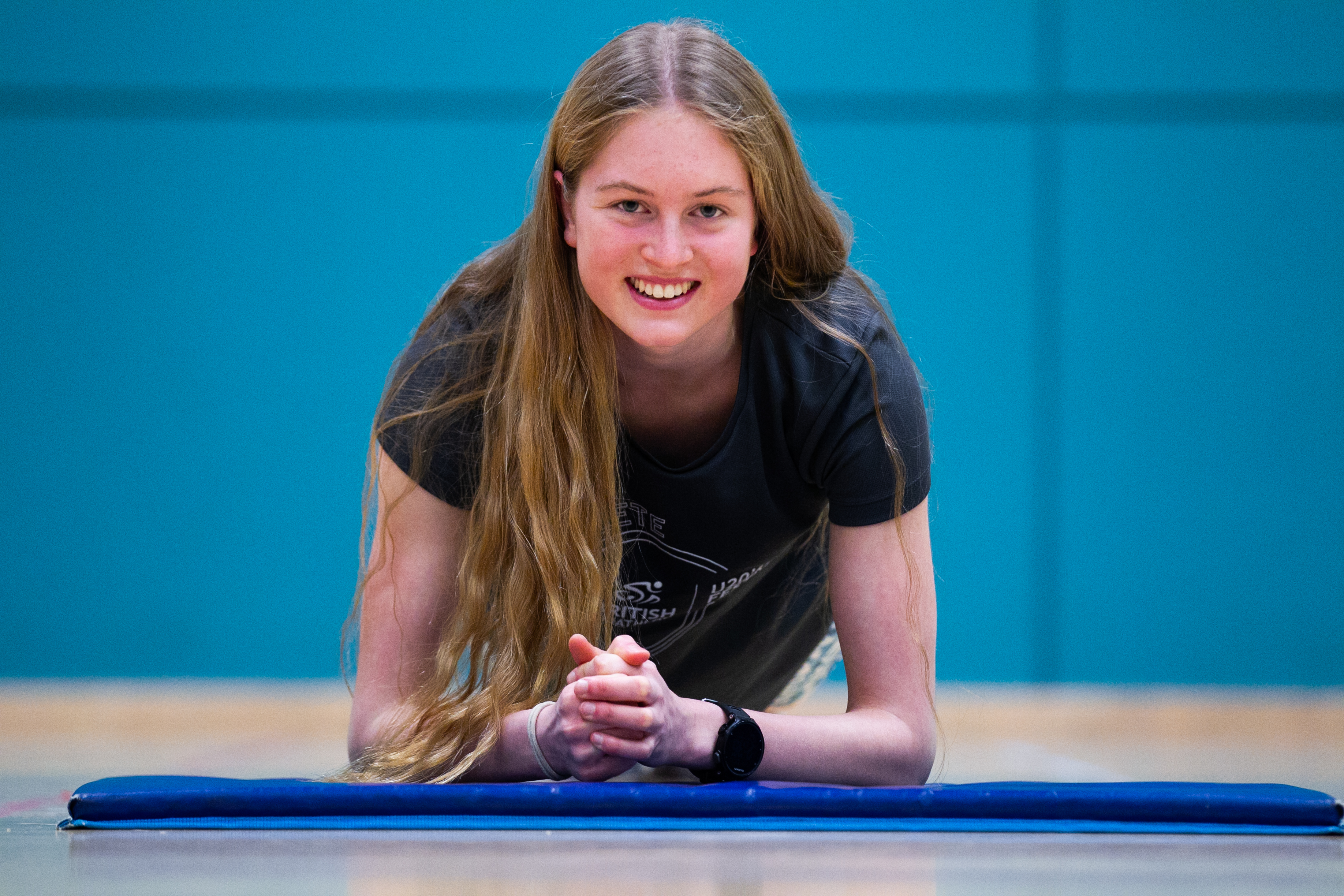 "For some children it's music, dance or drama. For ours, it's triathlons."
Mia, 15, says she loves the club's "friendly atmosphere" and that it helps her stay healthy.
Nina, 10, adds: "The team spirit is great. I've made lots of friends."
---
The Expert
Dr Oliver Witard, senior lecturer in nutrition and exercise metabolism at the University of Stirling, said: "Youngsters taking part in sport is a positive thing and has many benefits. It promotes social ability, confidence, teamwork – and it's great to be physically active and adopt a healthy lifestyle from a young age.
"You can't introduce healthy living early enough. A little exercise regularly is a great starting point and hopefully will continue into adulthood."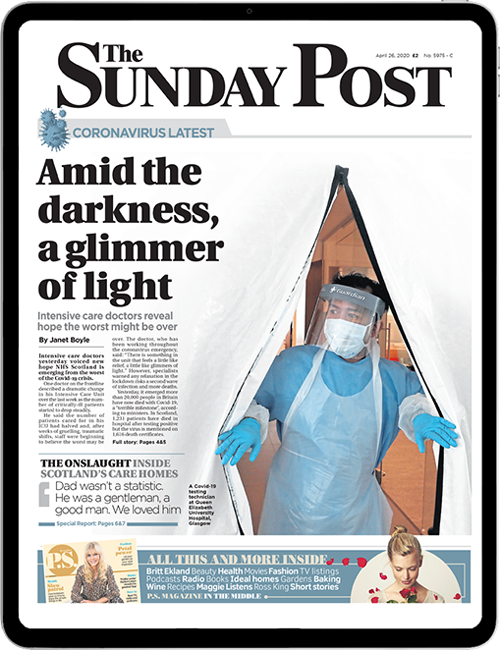 Enjoy the convenience of having The Sunday Post delivered as a digital ePaper straight to your smartphone, tablet or computer.
Subscribe for only £5.49 a month and enjoy all the benefits of the printed paper as a digital replica.
Subscribe