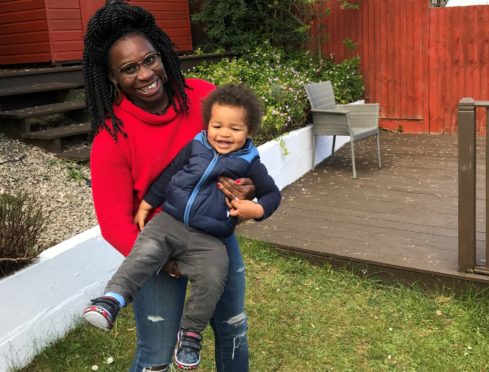 Watching her little boy play in the park, Apphia Campbell smiles as he runs around, a ball of energy after being cooped up during lockdown.
She knows two-year-old Julian may not always be so carefree and, despite the Black Lives Matter campaign sparking global protests over inequality, fears he too might endure racism.
But, Apphia says, change is in the air and when her son is older, he will have the pride and confidence to call out racism when he sees it.
"It feels different this time around, more connected globally," said Florida-born Apphia, an actor and writer who moved to Edinburgh five years ago. "Obviously the past generations had to deal with forms of racism that evolved, our generation has to deal with it, and then the next.
"Racism isn't going to go away, it's not going to be eradicated, because just like I'm teaching my son to understand the world, there's another person teaching their children to understand it or see it in a different way.
"So it's about having the conversations and knowing he can have pride in who he is, have pride in his race and culture, and be able to stand up for himself, and not be worried that you come across as aggressive or too sensitive, that if you feel those feelings it's OK and you should say something. And also about knowing other people might not be aware of their own biases, so being open to having those conversations is really important.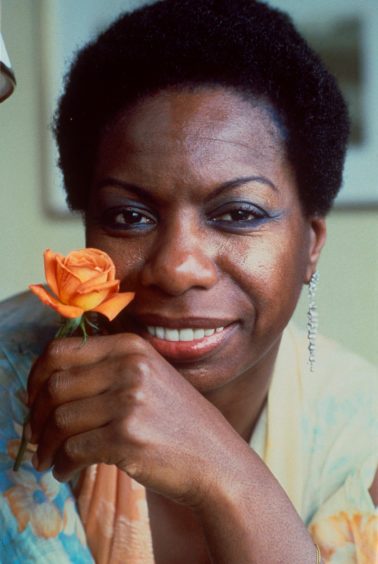 "When I reflect back on how it affected me as a child, I think things are getting better because we're becoming more vocal.
"Growing up in Florida, we were the first black family to move into our neighbourhood in Sarasota. Although I was young, I remember the police showing up at our house at times, of seeing KKK spray painted on stop signs, or the girl down the street saying we had to play at my house because black kids weren't allowed in her home.
"I guess when you grow up with it, it's something you know you have to deal with. With everything that's happening with the movement, if it happens to my son in a few years he would feel he could say something, to say that's racist, as opposed to me saying, 'OK, let's just go play at my house'. The language is evolving and we're talking more about it, we're aware of it, so things are moving in a supportive way and that's great."
The killing of George Floyd as he was being arrested propelled the Black Lives Matter into a global protest. Apphia attended a demonstration in Edinburgh last month, where she read George's final words to the gathering.
"Seeing George and the police officer in the same frame, this man losing his life and the other man having no care for the black man dying under his knee, enraged me and made it all the more heartbreaking," she said. "It was cathartic, I suppose, being at the protest. It felt great to be in an environment with like-minded people.
"When I saw his final words written down, it hit me emotionally and I wanted to share that with the audience. I could feel it connecting with the crowd and it was really powerful."
Apphia was living in China when the Black Lives Matter movement came into being. She had moved there in 2009 for work and watched from afar as the Ferguson Riots broke out in 2014, following the fatal shooting of African-American man Michael Brown by white police officer Darren Wilson in the Missouri town. "I was seeing the images from Ferguson, thinking, 'has America become so bad we need tanks on the streets?' and trying to learn about the Black Lives Matter movement."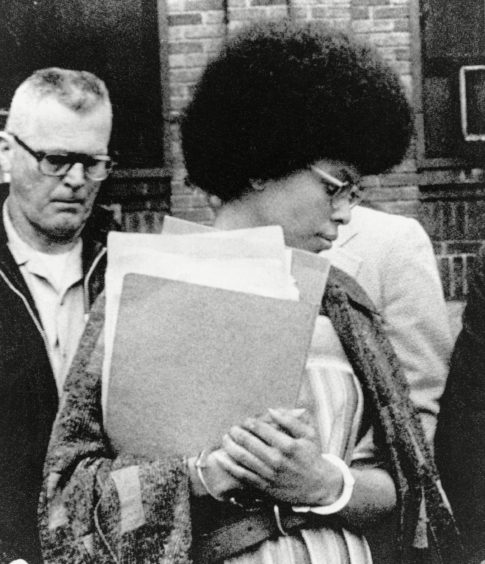 Along with her friend, Apphia wrote a play, Woke, which was about two black women in America – one Assata Shakur, a member of the Black Panthers in the 1960s and another caught up in the Ferguson riots.
"We wanted to educate the audience about the Black Lives Matter movement and show that behind every movement something is underneath – people don't just start looting and protesting. I saw the movement as being criminalised as was the Black Panther movement, so it was really important to show the similarities between the past and present, and ask the question of how far we had come."
Before Woke, though, came Black Is The Colour Of My Voice, about the life of Nina Simone and, when Apphia came to the Edinburgh Fringe in 2014, she met her husband, Martin, in the city and moved here the following year. She wasn't aware her surname was Scottish until her first visit.
"It was only when people kept asking me about it and mentioning the clans. I'm sure it probably traces back to slavery in some way, because I did my lineage and all of my DNA goes back to Africa."
Having had to postpone dates at a festival in Holland and her first tour of New Zealand due to the lockdown, Apphia has written a short film for the National Theatre of Scotland's Scenes for Survival project. Her story, Birdie's Dilemma, is about a loyal employee who plots a suitable revenge after being betrayed by the company to which she's given 20 years.
"It was inspired by what happened with the pension plan for BHS workers," she explained. "In my senior year in college, I worked in a big retail store in Miami and saw how many people had made their careers there. In my first week, there were workers being given awards for 20 and 25 years' service. When I saw the BHS situation and people losing their pensions, people who'd made their lives, now having to start over and not knowing what the future held, that's how I found Birdie. I'm really excited about it."
Scenes for Survival can be viewed on nationaltheatrescotland.com/scenesforsurvival and BBC Online.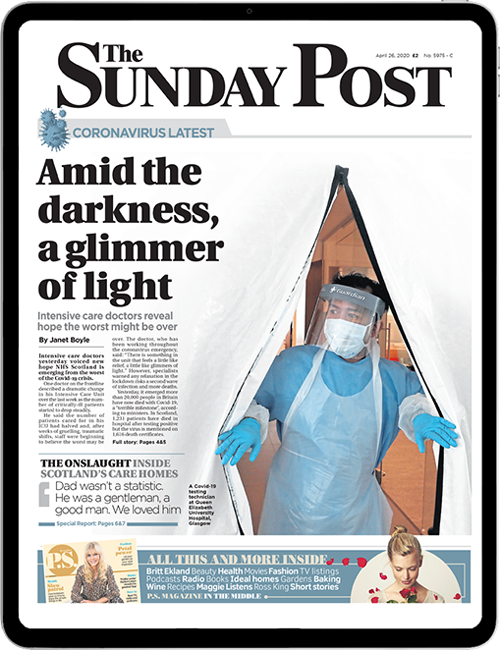 Enjoy the convenience of having The Sunday Post delivered as a digital ePaper straight to your smartphone, tablet or computer.
Subscribe for only £5.49 a month and enjoy all the benefits of the printed paper as a digital replica.
Subscribe