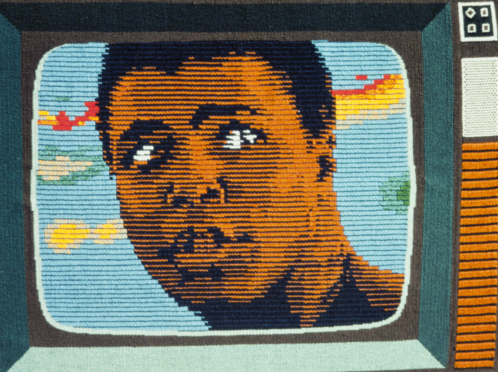 It was a decade of creative revolution, when paintings of Campbell's soup cans were hailed as high art, and Archie Brennan pulled a thread in the past to create his own acclaimed masterworks.
Now the tapestries created by Brennan, a pop artist hailed as Scotland's Andy Warhol, are to win new recognition with planning under way for a major retrospective show.
He was one of the pioneers of 1960s pop art and his work is sought after across the world, yet he never became a household name.The reason for that, according to the curator behind the definitive new exhibition of his work, was due to his choice of medium.
"I think it was down to him working in tapestry," explained Kate Grenyer, curator of Dovecot Studios in Edinburgh. "When people think of art they think of painting and sculpting – tapestry became sidelined over the years.
"While he tried other forms of art, Archie always came back to tapestry and that meant he was passed over or ignored, whereas some of his peers, like his good friend Eduardo Paolozzi, became very well known."
Brennan died in October but his tapestries of cultural figures like Muhammad Ali and Princess Diana, often depicted as scenes from TV or cuttings from newspapers, have become valued by collectors.
"He liked that tapestry was about translating everyday life, and his everyday life was TV and newspapers," continued Kate.
"He would weave tapestries from tiny images he saw in newspaper print, things that might have been passed over. He took inspiration from film posters and computer imagery and that's how he became part of the pop art generation.
"He was a voice for the tapestry weaver as artists, even if they didn't follow his style. A lot of tapestry artists who came after him know they owe him a lot, thanks to his promotion of tapestry, as well as his enthusiasm and love for it.
"However playful he was with the medium, he was an advocate for it and people respected that hugely."
Born in Roslin in 1931, Brennan took up a seven-year weaving apprenticeship at Dovecot Studios when he was 15. In the 1950s, he travelled to France to search out medieval tapestries to educate himself further, and attended Edinburgh College of Art. He later taught at the school, establishing graduate and postgraduate courses in weaving and fibre art.
"He brought in a lot of innovations," said Kate. "One of the most significant was getting everyone to weave from the front, rather than the back. Weaving from the back was good for technique but it was almost a paint by numbers exercise and it wasn't very creative. From the front you can see what you're weaving."
He became artistic director of Dovecot Studios and travelled to Australia to be a consultant on the establishment of a tapestry workshop there. He taught in Papua New Guinea, then moved to Hawaii, and spent the last four decades of his life on mainland America.
"I think he felt more at home in the States, and that's why he ended up there," said Kate. "He took this niche medium from a corner of Edinburgh and essentially made it quite world-changing and in the process made Edinburgh a centre of tapestry globally, which I don't think people realise. So he's really important in the history of tapestry, the technique of it and the artistic impact of it – and in Edinburgh."
His humour and irreverent style, coupled with good weaving and draughtsmanship, brought him to the forefront of his profession.
He is described as being a master of modern tapestry by the 1960s, before developing into a "postmodern iconoclast", deconstructing and reforming the medium from the 1970s onwards.
One of his favourite subjects was Muhammad Ali. "Archie was fascinated by Ali and wove endless images of him. Ali to Archie was like Marilyn Monroe to Andy Warhol, he just kept coming back to him, fascinated by his face and fame. I think when Ali came to fight in Paisley, Archie attended, but I don't believe he ever met him.
"Archie loved to weave in a way that looked like it was something off the television – preserving something in a very slow medium of what is a quick image.
"He made 450 tapestries during his life – he kept an accurate catalogue of everything. These weren't all wall-size tapestries. He loved the fact he could do something small in a day or two, and even created a travel loom so he could be weaving wherever he was, even on a train. As a person, he was well-liked, a personable man, friendly and funny. As a teacher, he gave it to you straight – if he thought it was rubbish he would tell you, but he would be nice about it. He was irreverent, the sort of person you'd want to go to the pub with."
Dovecot Studios has just launched a fundraising campaign to establish the most comprehensive exhibition there has ever been of Brenna's work, which Kate hopes will also bring his genius to new generations. "We have a few of his tapestries, there are some in the National Museum of Scotland, some beautiful ones in Aberdeen Art Gallery and also one in Dalkeith, but everything from 1985 onwards is in Australia, Mexico and USA," she said. "They are a challenge to transport. If it was up to Archie, he would have rolled them up in the bottom of his bag and not worried, but we need to look after them."
Among the celebrity backers of the campaign are film-maker Mark Cousins, artist Callum Innes and The Great British Bake Off's Prue Leith, who said: "I fell for Archie Brennan when I saw a TV programme in the '70s of him weaving a tapestry of Brendan Foster breasting the tape when winning a marathon.
"He had taken a newsprint photo of the finish as his starting point. The work was so modern, original, and alive. This was like Andy Warhol but with more painterly skill and meaning. I had to have one."
The exhibition is scheduled to take place at Dovecot Studios in the Spring. "Archie was struggling with dementia in his final years but we visited him in 2018 and he knew the exhibition was coming together," Kate added.
"We want to make it happen, particularly now he has passed. The time has come to tell his story."
artfund.org/get-involved/art-happens.
---
Bonds with 007
James Bond actor Sean Connery was a childhood friend of Archie and the two remained close.
They both competed in bodybuilding contests and it was Archie who set Mr Universe finalist Sean on his path to Hollywood.
"They'd known each other their whole lives and were two very strong personalities.
They would hang out in bodybuilding competitions together," said Kate Grenyer, curator of Edinburgh's Dovecot Studios.
"Archie encouraged Tam, as he knew Sean, to do life modelling at the art school, which led Sean to modelling and then acting.
"Sean gives Archie a lot of credit for him going in a certain direction and starting a career."
She added: "The pair carried on being mates – it wasn't something fame interrupted."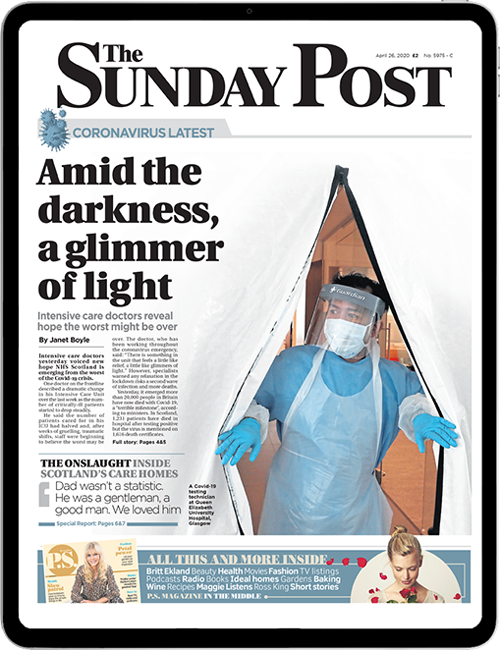 Enjoy the convenience of having The Sunday Post delivered as a digital ePaper straight to your smartphone, tablet or computer.
Subscribe for only £5.49 a month and enjoy all the benefits of the printed paper as a digital replica.
Subscribe