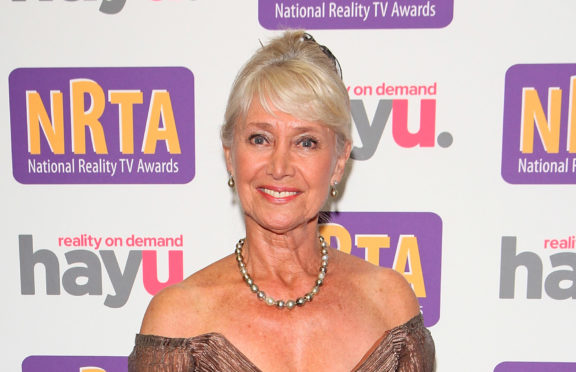 Jan was an actress, first appearing in TV comedy shows in the '60s alongside Terry Scott and Hugh Lloyd in Hugh And I.
Later, she became a household name as a newsreader for the BBC, and she covered the Iranian embassy siege. She's also hosted the Eurovision Song Contest. Jan's in BBC's Marigolds On Tour, available now on BBC iPlayer.
What's Marigolds On Tour about?
Four of us wrinklies, all very different, were sent to various countries to see how they treat older people. I was sent to Argentina.
And you went on a date there?
(Laughs) Yes, I'm always being set up as the poor old soul who can't get a man. I'm someone who enjoys loving and being loved, but I've been on my own for 20 years and I'm very set in my ways. No one has come up to the mark.
What do you make of newsreading today?
I preferred it when we just gave the news. We didn't express personal views, or turn to a reporter in Azerbaijan and talk about it. No ticker tape across the screen or desks behind us. I have a photo of me covering the Iranian embassy siege. Just me and a grotty desk with wires hanging out underneath. But we still got the job done.
What's the biggest change?
I don't like the way the news has become subjective, depending on who is delivering it. The public should just be given the facts and that's it. It's become a docudrama, and it's lost some of its gravitas.
Are you frightened of getting old?
No. I hear people say that they are, but my advice is this. You're going to die, no matter how rich you are, so just enjoy life.
What age do you feel?
The young might not understand, because my generation look old and wrinkly, but inside I still feel 28.
When were you happiest?
I think the best decade of my life was my 40s. I had a son I adored, a job I loved, and a man I doted on.
What about the other decades?
My 50s had different blessings, my 60s were a bit slow, and now, in my 70s, I'm so busy I haven't got time to bless myself. I'd drop dead if I didn't have things to keep me occupied.
Any "what if" moments from your career?
On Pebble Mill At One I interviewed the actor Omar Sharif. He asked if I was married, and I said "No". He called the next day to ask me out for dinner, but I'd been given the day off and didn't get the message.
You have 24 hours to live. How do you spend it?
I'd beam myself over to Australia to see my son, then I'd spend all my money on those poor animals in places like Sarajevo. Finally, I'd dream of having that dinner with Omar Sharif.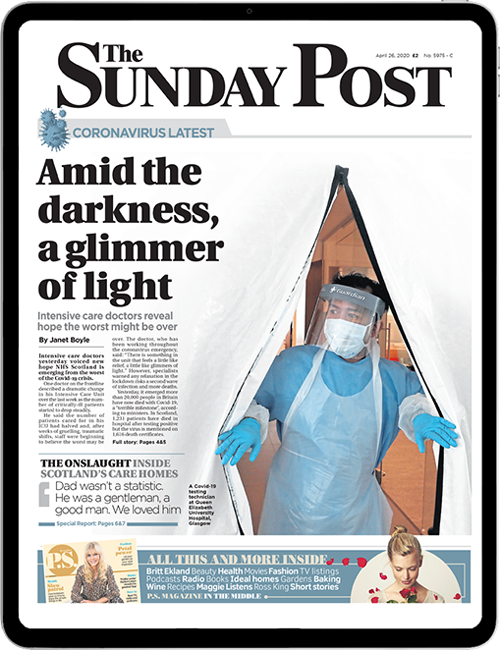 Enjoy the convenience of having The Sunday Post delivered as a digital ePaper straight to your smartphone, tablet or computer.
Subscribe for only £5.49 a month and enjoy all the benefits of the printed paper as a digital replica.
Subscribe