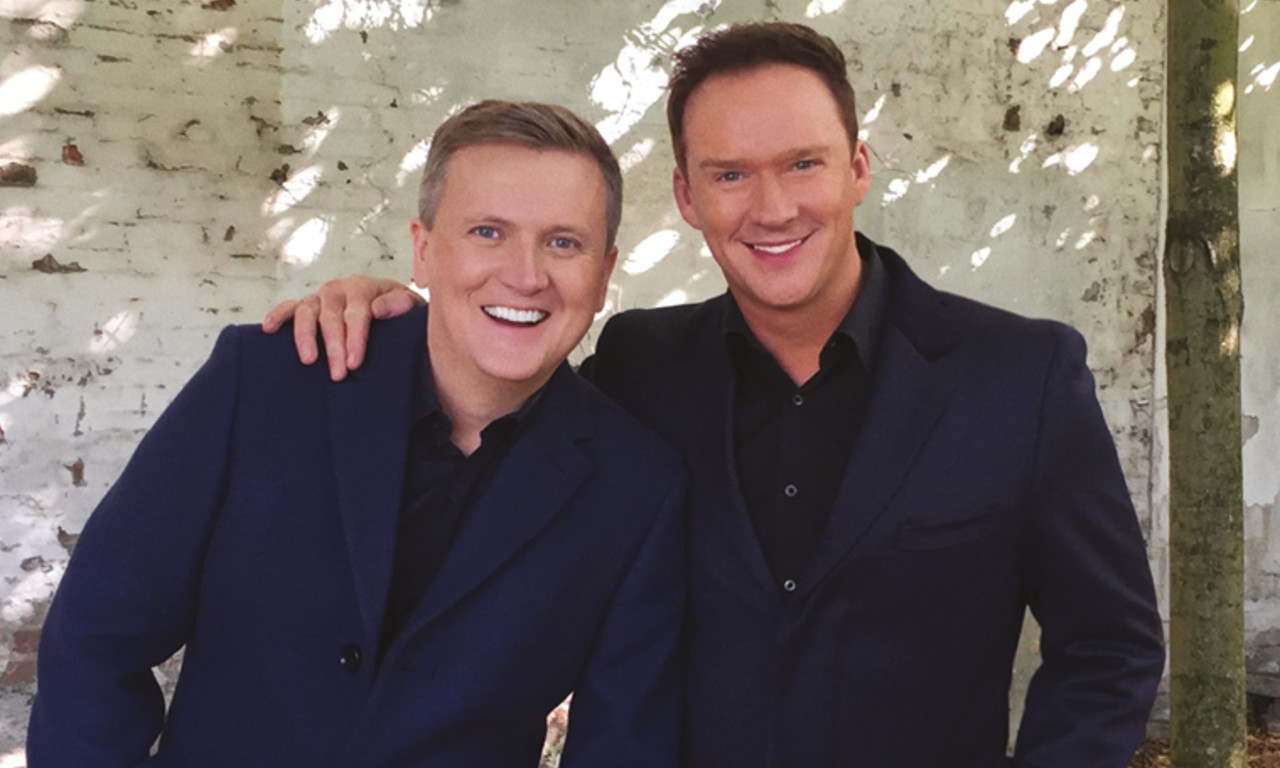 TWO of Britain's best-known singers have made their first duets album, after knowing each other for more than 20 years. In Harmony is a collection of arias and standards, released on Friday.
Aled and Russell play the Glasgow Royal Concert Hall together on October 8 next year. I spoke to them separately to see what they really think of each other.
---
What did you expect of each other before you met?
AJ: Down to earth. I wasn't disappointed. We both have partners who wouldn't let us be otherwise.
RW: Very strait-laced and a choir boy. He's anything but. He has a wicked sense of humour.
Do you own any of each other's records?
AJ: I do. I think it was his first album. The one with the bridge in Salford on the cover. Is it The Voice?
RW: I did download The Snowman song, but no. If he gives me one I'll listen in the car, though.
Can you give me three words to describe the other?
AJ: Kind. Caring. Fun.
RW: Great, fun bloke!
Three words to describe working with the other?
AJ: Fun. Exciting. Musical.
RW: A real honour.
The one thing the other has that makes you jealous?
AJ: A tenor voice. Every singer wants that. He gets all the flashy notes.
RW: His massive white teeth.
What's his most annoying habit?
AJ: He coughs all the time. Lots of phlegm.
RW: I bet he says it's my impersonations. His worst habit is he's always on time. Makes me look bad.
Who's first to admit they're wrong in THE studio?
AJ: Probably me. I'm usually the one who wants to do just one more take.
RW: I don't think we were ever in that position. It was so laid back.
Can you name one time he really impressed you?
AJ When he sang Volare on the record. You can tell it's part of him. I had a tingle down my spine.
RW: When I heard the first mixes of the album.
The one thing you learned from working with him?
AJ: He has a great work ethic. He takes nothing for granted and works really, really hard.
RW: How well our voices work together. It's a perfect blend. A beautiful noise.
You have 24 hours left to live. How do you spend it?
AJ: On a beach with my family, swimming with the kids. Then I'm off, hopefully, to join the eternal choir. This time as a tenor!
RW: With the family and kids, plenty of alcohol, and I'd sing Nessun Dorma one last time. Then it's thank you and a dramatic exit from the stage.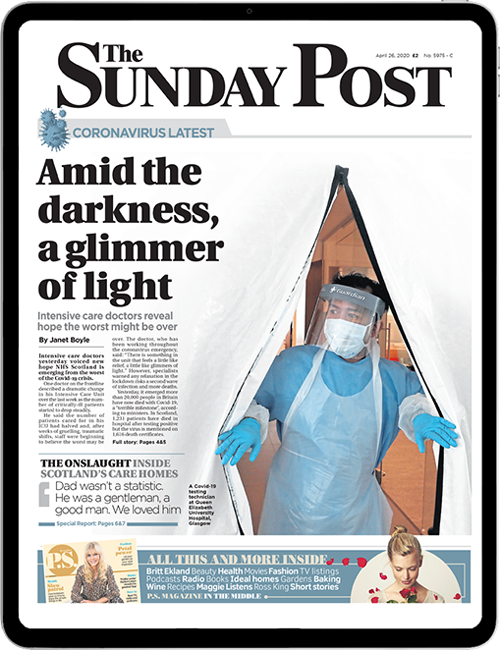 Enjoy the convenience of having The Sunday Post delivered as a digital ePaper straight to your smartphone, tablet or computer.
Subscribe for only £5.49 a month and enjoy all the benefits of the printed paper as a digital replica.
Subscribe