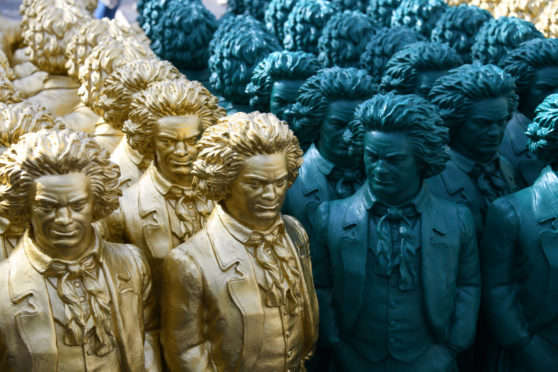 As the music world celebrates the 250th anniversary of one of its most influential and gifted composers, author Laura Tunbridge tells Laura Smith the Honest Truth about legendary pianist Ludwig van Beethoven, who created breathtaking symphonies even after becoming deaf.
What was Beethoven's early life like?
Beethoven left school at 11 and followed the family tradition of becoming a court musician in Bonn, Germany. The death of his mother in 1787 hit hard. After that, Beethoven's father drank even more and just about held on to his job. Beethoven took responsibility for his younger siblings.
When did he first learn piano?
Mozart's father promoted his son's talents from an early age and they toured around Europe. Beethoven's father was less ambitious. He organised one concert showcasing Beethoven as a piano prodigy. Luckily, Beethoven's music tutors saw more in him. He was hired as an organist in the court chapel.
By his teens, Beethoven was gaining a reputation for his piano improvisations. He impressed Austrian composer Joseph Haydn on a visit to Bonn and later studied with him in Vienna.
What characterised his style of music?
Vienna, the city where Beethoven lived from 1792, was already renowned as a musical centre. It was the home of Mozart and Haydn, and had a flourishing opera scene. Beethoven drew on this tradition. He also tested its limits, composing music that was longer and louder than the norm.
He was unusual for writing so many substantial symphonies and recognised for his inventiveness. Beethoven's music often challenged performers and audiences by rarely giving them what was expected.
What about his hearing loss?
Beethoven started to lose his hearing in his late 20s. In 1802, he wrote that only his art gave him a reason to continue living. Beethoven's deafness had the most profound impact on his ability to perform and conduct.
His last public appearance as a pianist was in 1815. He had to be turned to see the applauding audience at the premiere of the Ninth Symphony in 1824. Today, some think Beethoven's deafness freed his musical imagination.
What was Beethoven's "heroic period"?
The Napoleonic Wars dominated much of Beethoven's life. Patriotism and heroism featured strongly in a number of his works. From his Third Symphony, the "Eroica'" (1803), onwards, Beethoven's music was often characterised by great energy and, often, a victorious ending – like his Fifth Symphony.
What do we know of his problems with alcohol?
Beethoven was a heavy drinker and probably died of cirrhosis of the liver. Alcohol was a constant companion, despite doctors constantly telling him to cut back. On his deathbed, Beethoven regretted that a case of fine wine had arrived too late for him to enjoy it.
Tell us about his Ninth Symphony?
His most defining work probably was the Ninth Symphony. Its scale, inventive use of the orchestra and the way it brings back musical themes became a model for later composers. The choral finale of the Ninth Symphony, the Ode to Joy, has become the piece turned to at significant political and cultural events – from the fall of the Berlin Wall to football championships.
The words, by poet and playwright Friedrich Schiller, celebrate friendship and love (and wine). Music's ability to bring people together against the odds is shown by the many online lockdown performances of the Ode to Joy.
What's being done to mark the 250th anniversary of his birth?
There have already been concerts and festivals to mark the 250th anniversary, especially in Beethoven's birthplace of Bonn. Inevitably, the pandemic has meant many events have been cancelled or postponed but some have happened online. The virtual BBC Proms opened with a mash-up of Beethoven's symphonies by Iain Farrington.
---
Beethoven: A Life in Nine Pieces by Laura Tunbridge is published by Penguin, out now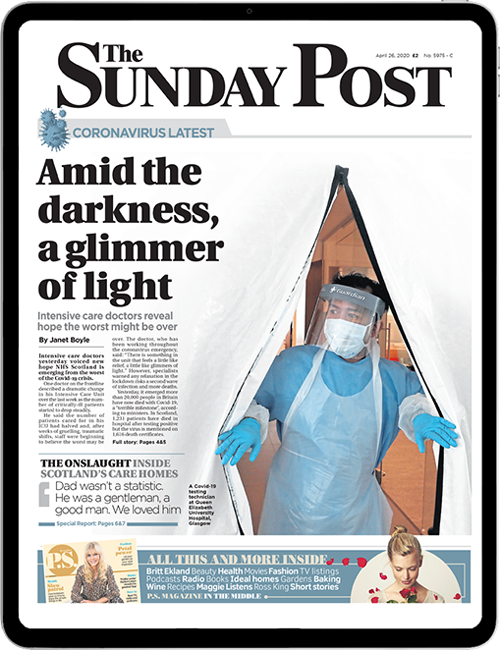 Enjoy the convenience of having The Sunday Post delivered as a digital ePaper straight to your smartphone, tablet or computer.
Subscribe for only £5.49 a month and enjoy all the benefits of the printed paper as a digital replica.
Subscribe