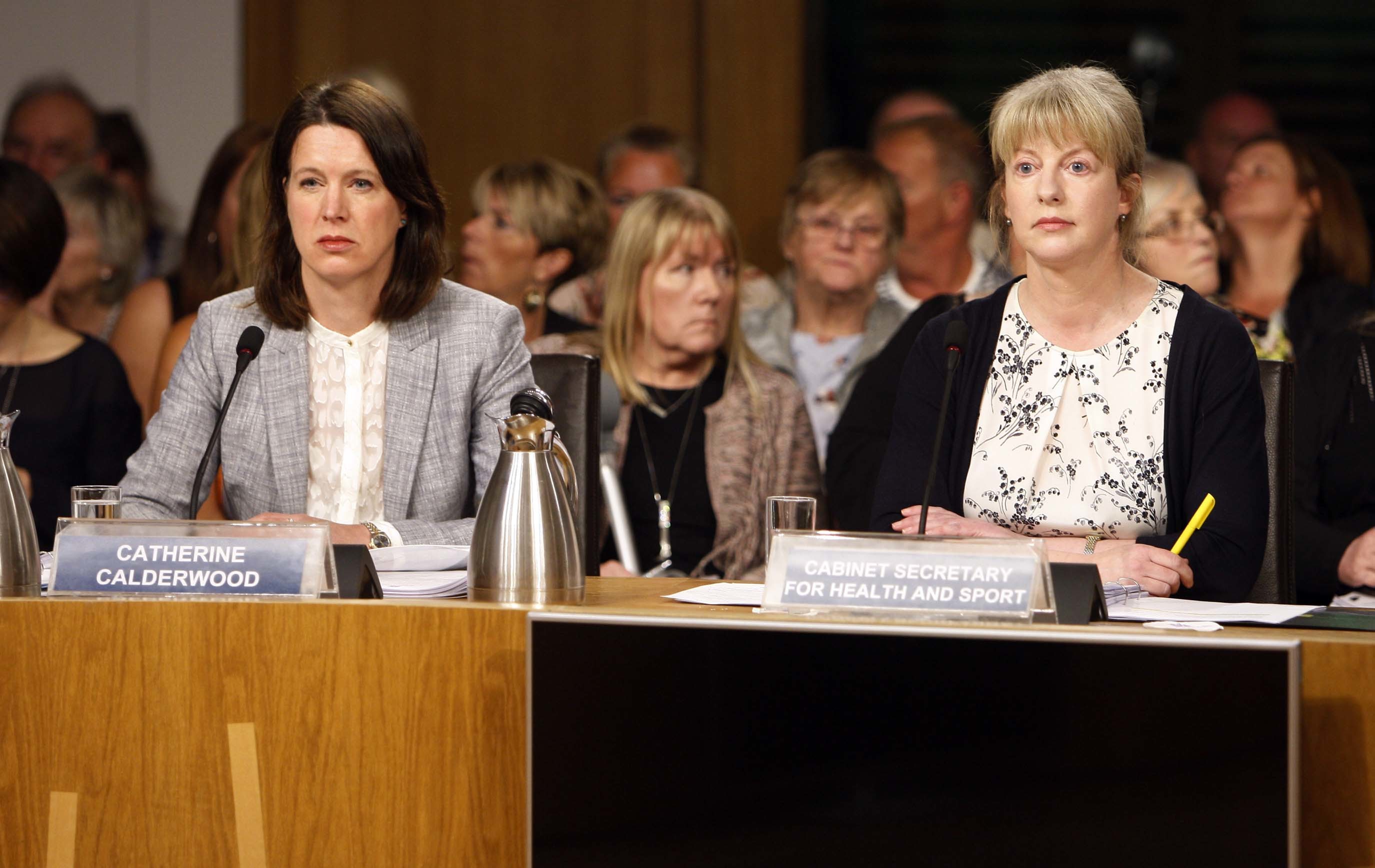 HEALTH secretary Shona Robison has ordered an independent review of Scotland's troubled mesh implant inquiry – amid fears that some members of the team had previous links to firms which make the devices.
The Scottish Government set up the inquiry after hundreds of women given the implants to treat bladder problems were left with life-changing injuries.
But mesh campaigners were dissatisfied with its report, which decided against banning most types of mesh implant.
Three inquiry members resigned just before the report's publication, claiming some recommendations had been removed.
Now The Sunday Post can reveal that all four clinical experts on the 20-strong inquiry, plus three other members, had links to firms which made the mesh implants.
There is no suggestion that any of these people has done anything wrong, and many surgeons work closely with companies developing new medical techniques.
But campaigners and politicians say all their links with mesh firms should have been made clear.
Last week, campaigners took their complaints to Holyrood's Public Petitions Committee.
Miss Robison told the committee she has now asked Glasgow Caledonian University Professor Alison Britton to "produce a report on how the independent review process was undertaken".
It will look at the selection of review committee members and any conflicts of interest.
Members were only required to declare outside interests going back 12 months.
Former health secretary Alex Neil – who ordered the original inquiry – welcomed the review, saying: "The whole issue of conflicts and declaration of interest is an area I will expect Professor Britton to look closely at. I was adamant nobody with any mesh interest should be appointed.
"I feel people have gone behind my back and appointed those who clearly did have previous interests.
"I want to know who knew about those interests, and why those taking part were only asked to go back just one year when clearly that did not give a true picture."
Mr Neil will call every member of the review group to Parliament to explain their links.
Among the campaigners at Holyrood this week was mesh survivor Elaine Holmes, who earlier this year resigned from the review.
She said: "Vital evidence was ignored by the review which hasn't taken account of so many significant issues and safety warnings, we fear it will leave more women at risk."
One member, Karen Guerrero, lead urogynaecologist for NHS Glasgow, had organised training programmes for gynaecologists which were sponsored by mesh firm Boston Scientific.
Surgeon Paul Hilton took part in some of the earliest trials of mesh implants. He is also an independent expert witness for the NHS in a forthcoming mesh damages case.
NHS Lothian consultant Voula Granitsiotis took part in mesh trials while Ayrshire and Arran's Wael Agur had links to Boston Scientific, Ethicon and CR Bard.
Professor Cathryn Glazener, researcher to the inquiry, was also involved in a number of multi- million-pound trials funded by an NHS research body.
Patient representative Isobel Montgomery was involved in two mesh trials.
Urogynaecologist Ash Monga, who sat on the review to represent professional bodies, was involved in a mesh research project which did not go ahead. He said: "All the mesh problems started to appear so they abandoned it."
He added he had complied with all the committee's requirements on declaring interests.
Mr Agur, who resigned from the review before publication of the report, added: "All my competing interests were declared to the Scottish Government."
Mr Hilton stressed his independence, saying that he had received research funding from two companies between 1998 and 2003, but had no contact with any such firm since 2003.
Miss Granitsiotis declined to comment but a spokesman for NHS Lothian said: "All working group members were requested to declare relevant interests and to state whether they were personal or non-personal interests."
Prof Glazener and Dr Guerrero both declined to comment.
Mrs Montgomery, from Aberdeen, said the trials she had been involved with were "completely unbiased." She added: "I am an ordinary member of the public, with no industrial or business interests, and have taken on this work on a purely altruistic basis with the aim of improving the treatment of women in the future."
NHS Greater Glasgow and Clyde said: "The patients have the opportunity to fully discuss the risks and benefits of treatment options with their consultant before they are listed for surgery."
Boston Scientific said: "Boston Scientific takes seriously its obligation to help train physicians on the proper use of our products.
"Any monetary or in-kind contributions offered by Boston Scientific for these educational sessions follow our strict internal guidelines and external legal requirements."
A Scottish Government spokeswoman said: "All members of the review were asked to complete a declaration of interests form at the time the group was set up and the lists for remaining members of the group were updated in 2016 and again prior to publication to add interests not previous declared."
Review chair Tracey Gillies told MSPs that leading the review had been "almost mission impossible from the beginning."
---
What the mesh report said
Mesh must not be offered routinely to women with pelvic organ prolapse.
All procedures and adverse events to be reported
Better advice for patients to help them make informed choices.
Improved training for clinical teams
Better research into the safety and effectiveness of mesh implants.
What campaigners say it should have said
Ban all surgical procedures using mesh implants.
Ban all use of mesh tapes including those the report now favours.
Set up a central registry so that all data about clinical procedures is held in one place.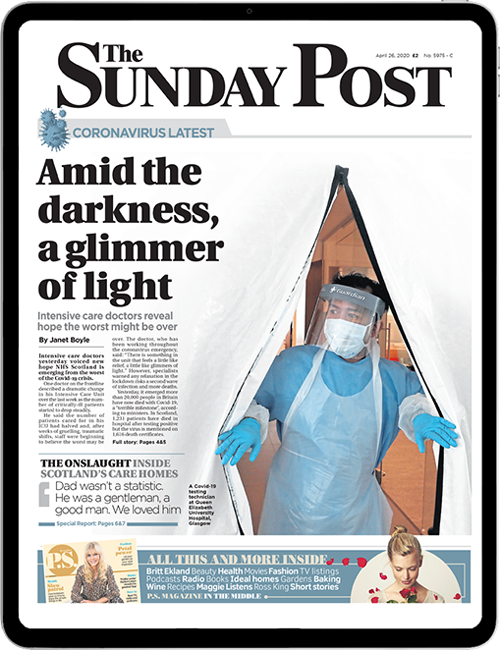 Enjoy the convenience of having The Sunday Post delivered as a digital ePaper straight to your smartphone, tablet or computer.
Subscribe for only £5.49 a month and enjoy all the benefits of the printed paper as a digital replica.
Subscribe