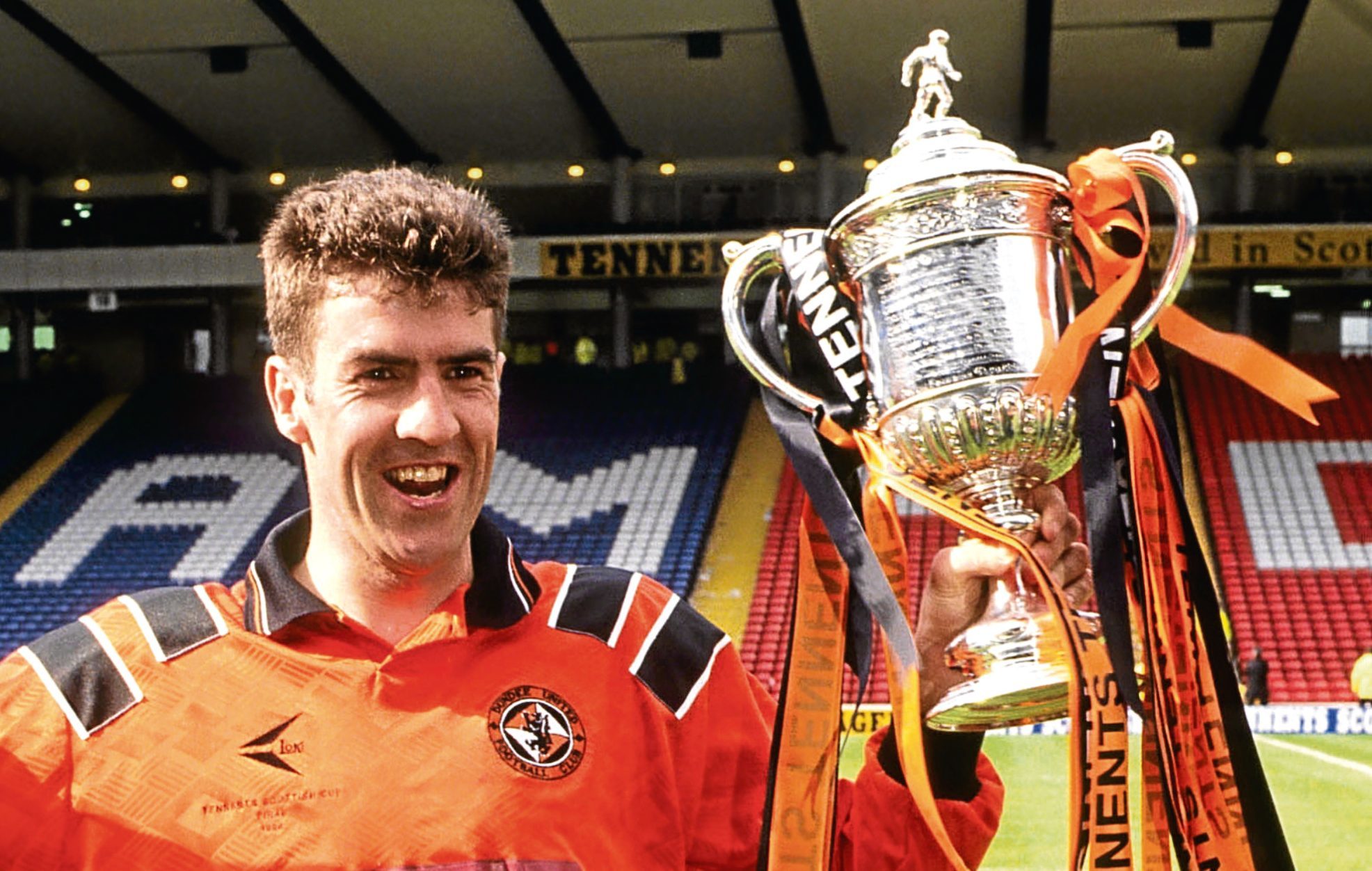 FOR tips on how to beat Brendan Rodgers' Celtic in the Cup Final, Aberdeen would have to head abroad.
There isn't a Scottish side who have managed that particular trick this season.
Yet, as Derek McInnes and his players ready themselves for Saturday's latest renewal against the Hoops, one former Don sends the message he is living proof no one ever knows for certain how any game will turn out.
Craig Brewster was just 27 years old in 1994 when he shot Dundee United to a Scottish Cup Final victory over a Rangers team seeking not just the Treble, but a Double Treble.
Among the Light Blues, who had swept the domestic board the previous year and remained in imperious form, were Richard Gough, Stuart McCall, Mark Hateley and Ally McCoist.
"Our win was a huge surprise because everyone thought it was all there on a plate for Rangers," said the Scot, now Derek Adams' assistant at Plymouth Argyle.
"They had won the last five major trophies and we were a club who couldn't get over the line in the Scottish Cup.
"Dundee United had never won the competition but had finished runners up SIX times – four of them in the previous 10 years!
"So, people looking in from the outside weren't really giving us a prayer of winning."
The Tangerines squad and their manager, the charismatic Croat Ivan Golac, saw things differently.
"As their run would suggest, Rangers had a very strong side back then," said Brewster.
"They had talent in all positions and guys like McCoist and Hateley were proven matchwinners.
"But what a lot of people had missed was that we had gone to Ibrox in December that season and blown them away.
"With 20 minutes gone we were 3-0 up! Dave Bowman scored almost from the kick-off, Paddy Connolly got the second and then I chipped in with the third. That was it, game over.
"In a way we won the Scottish Cup that day because after that we KNEW we could beat them.
"We weren't consistent enough but on our day we were very good indeed.
"Ivan knew that and he was the perfect manager to get us up for the big occasion because he was so positive.
"At the time there was always a lot of talk about all the Scottish Cup Finals United had lost and how we were jinxed.
"What Ivan did brilliantly was take our minds right off it in the days leading up to the game.
"We went off to our hotel in East Kilbride and on the Friday he just let the boys relax.
"Some went off to Hamilton Races and I went to the local golf course. I got chatting to the club captain who asked me if I wanted to play.
"I said yeah but not a full game because the match was less than 24 hours away. So in the end I settled for hitting some balls on the practice range.
"It was great. There was a lovely view over Glasgow, it just took my mind right off everything and the lads who went to the horses were the same.
"The way he worked it with the media was excellent, too. While Rangers players weren't allowed to speak to the press, we were open house.
"The BBC sent a crew over to our hotel at night and it was fun. I remember Dave Bowman was bouncing about all over the place larking about.
"It all clicked because, when the game came around, we weren't too stressed but just ready to do what we needed to do.
"We spoke about it before and agreed that, to win, we would need every one of us to turn in a big, big performance which is exactly what happened.
"I was lucky enough to get the goal that won it. But if ever there was a team effort to win a match that was it.
"We had heroes all over the pitch.
"Guido van de Kamp pulled off a fantastic save to deny Alexei Mikhailichenko that was worth a goal.
"The fact Rangers went and spent millions to get Gordan Petric from us tells you all you need to know about how he did.
"David Hannah wasn't very experienced back then but had a stormer in midfield and Andy McLaren gave them lots of problems at the back.
"We scored and then hung in. The feeling of elation when the final whistle blew was just incredible."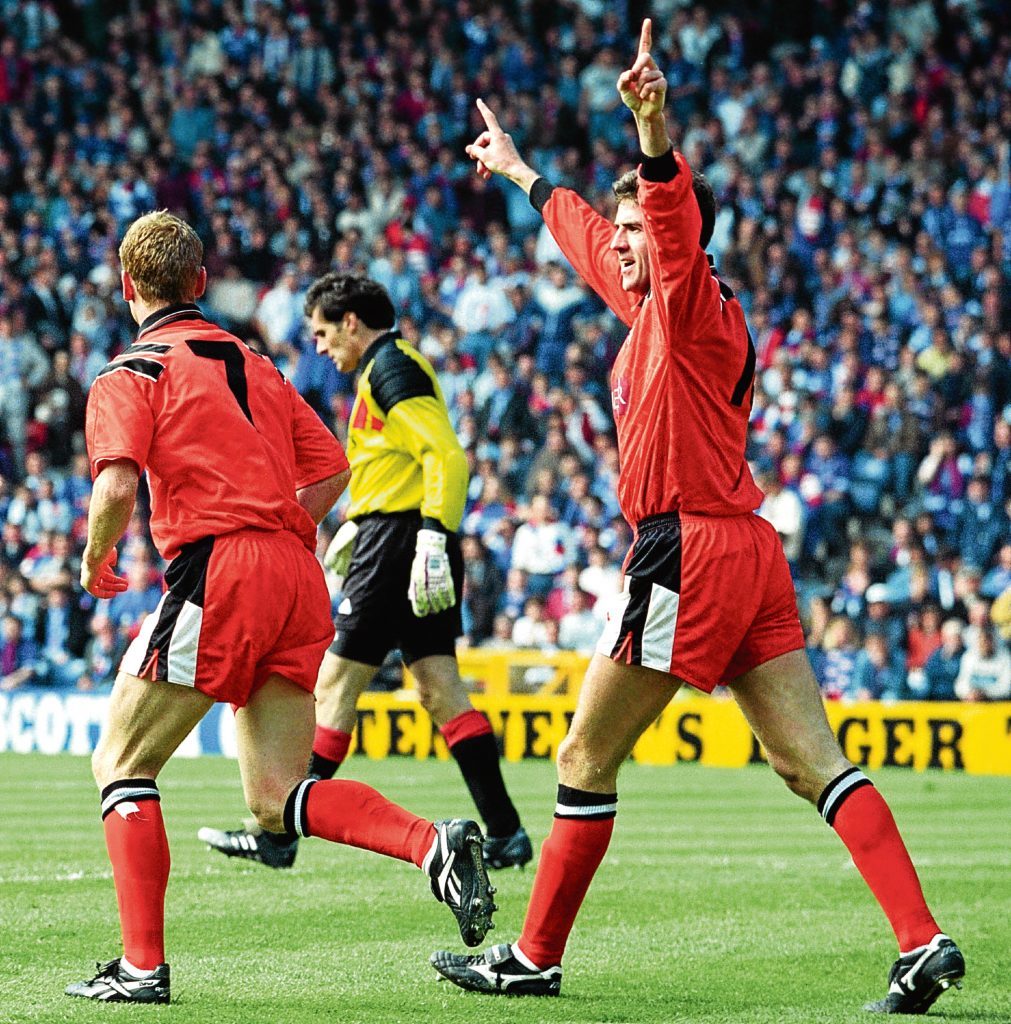 For some even more than others.
"It was my fourth attempt with United," remembered Jim McInally, Brewster's teammate on the day and now the Peterhead manager.
"Celtic would have been probably been favourites to have beaten us in 1988, but we were definitely expected to come out on top against both St Mirren in 1987 and Motherwell in 1991.
"On each occasion, though, it wasn't to be. So when the final whistle went I was just thrilled that for once we had an open-topped bus parade to look forward to instead of the having to slope back into the city past all the banners laid out waiting for us by Dundee fans.
"As the chairman, Jim McLean, said, it got the monkey off our backs."
For Brewster, the writing for Rangers had been on the wall in the weeks leading up to the showpiece.
"The problem for them was that they were too good – they won the title with about six weeks to go and after that they took their foot off the gas," said the 50-year-old.
"With nothing to play for in the league fixtures their performances dipped and results likewise.
"That is OK but it is very hard for players, individually and collectively, to suddenly pick the tempo up again just like that.
"We had had to graft in our run-in so that wasn't an issue for us at all going into the Final.
"So while I will always believe we won the game absolutely on merit, it is also true that Rangers had an off day."
The problem facing Aberdeen in the Scottish Cup showpiece is that under their current manager Celtic don't do off-days. Not in domestic competition anyway.
"What Brendan Rodgers has achieved in one season in terms of keep his squad in a state of such constant focus has been so impressive," said Brewster.
"He started out with the best players, certainly. But the job he has done of getting them to the level of fitness they are at and playing with the intensity they do has been remarkable.
"Not just the first-team regulars but the guys on the fringes, too. We saw that just last week when they went to Aberdeen without Scott Brown and Moussa Dembele and still blitzed them with the early goals.
"So they will be tough to beat because you have to deal not only with the quality in their starting eleven but also the quality they have on their substitutes' bench.
"Can they do it? Certainly. As long as they are all on their top form on the day and have that special ingredient we had in 1994 – belief – they can write the history they want to write."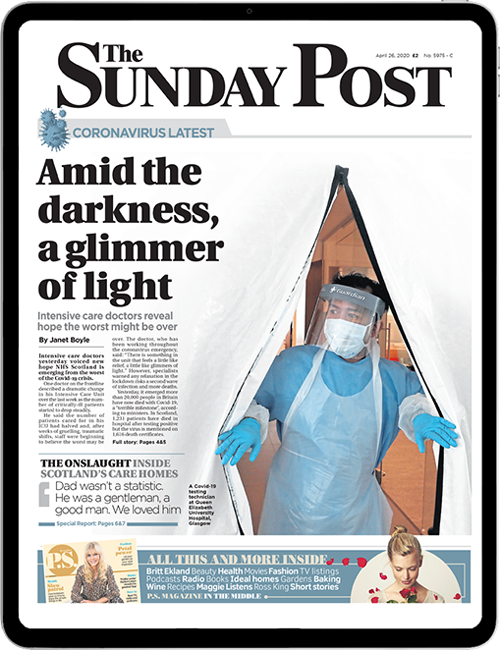 Enjoy the convenience of having The Sunday Post delivered as a digital ePaper straight to your smartphone, tablet or computer.
Subscribe for only £5.49 a month and enjoy all the benefits of the printed paper as a digital replica.
Subscribe