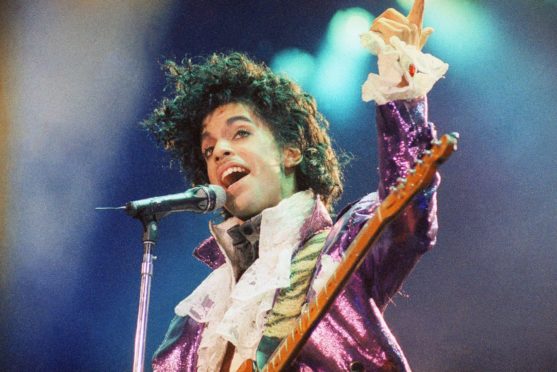 With hits like U Got The Look, Sign o' The Times, Pink Cashmere and Raspberry Beret, Prince was a musical trailblazer with a wardrobe to match.
Casci Ritchie, author of a book about the pop star's distinctive style, tells Ross Crae The Honest Truth about his fashion legacy.
---
Where does your fascination with Prince stem from?
Growing up I was lucky enough to have parents with an eclectic music taste with Prince on heavy rotation in the house. I loved the music of course but it was something about Prince's 'Otherness' – the outlandish dress, expertly applied makeup and stylized hair that really got me hooked.
As a teenager, I was getting into old films and discovering the wonders of charity shops and I found parallels within Prince's commitment to glamour and the Hollywood femme-fatales I was watching on the screen.
What inspired you to write a book on his distinctive style?
I feel strongly that Prince's sartorial legacy has a lasting and ever-changing impact within our popular culture. Often with performers, fashion is celebrated but not fully appreciated in terms of cultural impact and artistry and I knew Prince's wardrobe warranted further research.
Over the past few years I have researched this legacy and have published articles and a book chapter within academic texts.
I wanted to write a book that acknowledged that legacy, shines a light on some of the talented creatives behind his iconic wardrobe and could introduce a general audience to Prince's place within fashion studies. This is a passion project for me and something that I hold really close to my heart as a fan myself.
He was best known for music, but how big a role did his fashion play in him becoming an icon?
Fashion was incredibly important to Prince throughout the entirety of his life, and I believe played an integral part in his breakthrough as a young artist. Early in his career Prince used provocative fashion, along with shockingly suggestive performances and controversial lyrics to gain notoriety within the industry.
On the run up to the release of third album Dirty Mind (1980), Prince adopted a uniform of lewd flasher trench-coat, heeled boots, bikini briefs and leg warmers masquerading as women's stockings.
This image was defiantly different from his contemporaries and as a result Prince scandalous attire, along with his innovative blend of funk, punk and rock saw the musician grow in popularity.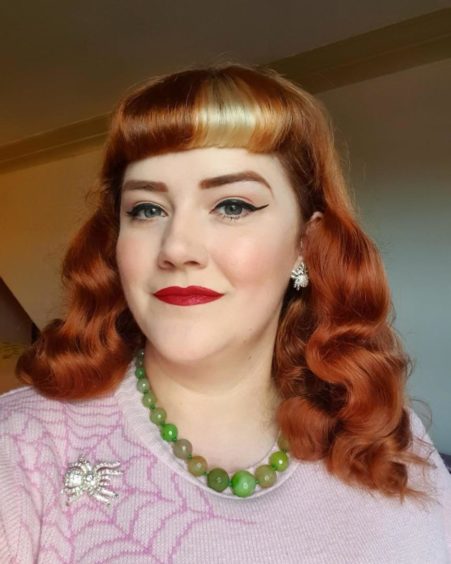 What types of pieces formed his distinctive style?
For me, Prince's 'unconventional tailoring' – that is his unique, often experimental tailored suits – are key to his distinctive style as they were developed and remained within his wardrobe until his passing.
His unique measurements meant he was the perfect customer for a tailor, and he worked collaboratively with his designers and pattern cutters to create suits that were as expressive as him.
Unique style details such as corseted waists, signature mandarin collars, contrasting colour palettes and heavily padded shoulder lines made the signature Prince silhouette that was so easily identifiable, especially on stage.
How did parts of his wardrobe help complement the storytelling of his songs?
There was a distinct look for every album – certain albums resulted in certain colour palettes and motifs e.g. Sign of the Times peach, black and turquoise and mirrored love-hearts. Prince orchestrated it all from font to cufflink.
When you look at the Raspberry Beret suit – a surreal hand-painted suit adorned with fluffy white clouds – the look beautifully complimented the psychedelia of Around the World in a Day and the song's playful tone.
He could be quite literal with many stage outfits branded with lyrics and symbolism and he was also known to drop hints of upcoming releases with the clothes he wore, especially later in his career.
How did his style challenge the norms of masculinity at the time?
Prince's fearless abandonment of gender rules within clothing, styling and personal grooming resulted in a disruption of traditional representations of Black masculinities.
His 'unconventional tailoring' rewrote the traditional men's three-piece suit silhouette and instead exposed his buttocks, thighs and midriff whilst cinching in his waist and building up his upper body for a strong stage presence.
Prince was doing this from the get-go and continued to defy notions of hegemonic masculinities through fashion until his passing in 2016.
What was the reaction like to his style?
Like many fashion provocateurs, Prince's clothes delighted, shocked, aroused, and dismayed audiences and critics alike throughout his life.
His infamous yellow lace 'butt-less' trouser suit worn during the MTV Video Music Awards in 1991 was particularly ridiculed with a lot of homophobic slurs appearing in newspapers in the UK.
In true Prince form, I don't think he really cared what others thought of his fashion experimentation – he had an unwavering self-belief that resulted in an unshakeable confidence.
What impact has he had on contemporary fashion?
Overall, I think Prince's impact on contemporary fashion lies in his approach to gendered clothing. Menswear has been antiquated for so long and thankfully we are seeing a change in how we wear clothes – regardless of gender.
He would openly share a wardrobe with his girlfriends – ultimately, he was interested in how the clothes looked on his body. I believe he empowered a lot of people to rewrite their own fashion rules and encouraged a self-expression without boundaries.
What legacy does Prince still have in culture to this day?
A legacy of boundless creativity that has influenced the way we dress, consume music, express ourselves and strive for a better society.
What acts around today use fashion in a similar way to Prince?
Prince's influence within popular culture is so vast I think you'd be hard to find any of today's major artists not influenced by his sartorial legacy at some point in their careers.
Musicians such as Janelle Monáe, Lil Nas X, Lizzo, Tyler, The Creator, André 3000 and Harry Styles come to mind with Monáe in particular establishing her creative hub Wondaland in a nod to Prince's Paisley Park.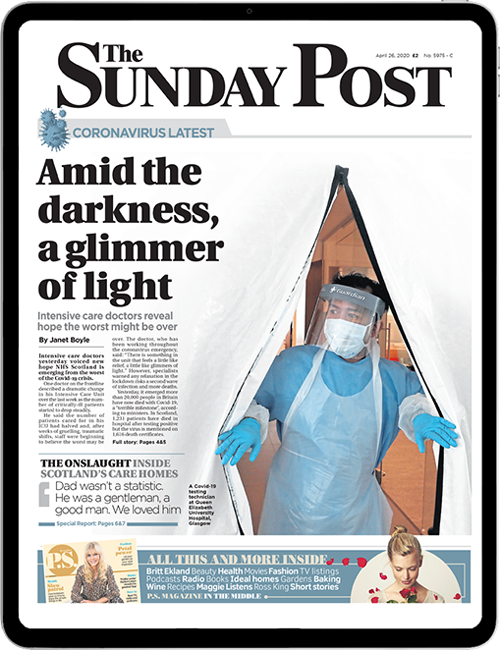 Enjoy the convenience of having The Sunday Post delivered as a digital ePaper straight to your smartphone, tablet or computer.
Subscribe for only £5.49 a month and enjoy all the benefits of the printed paper as a digital replica.
Subscribe