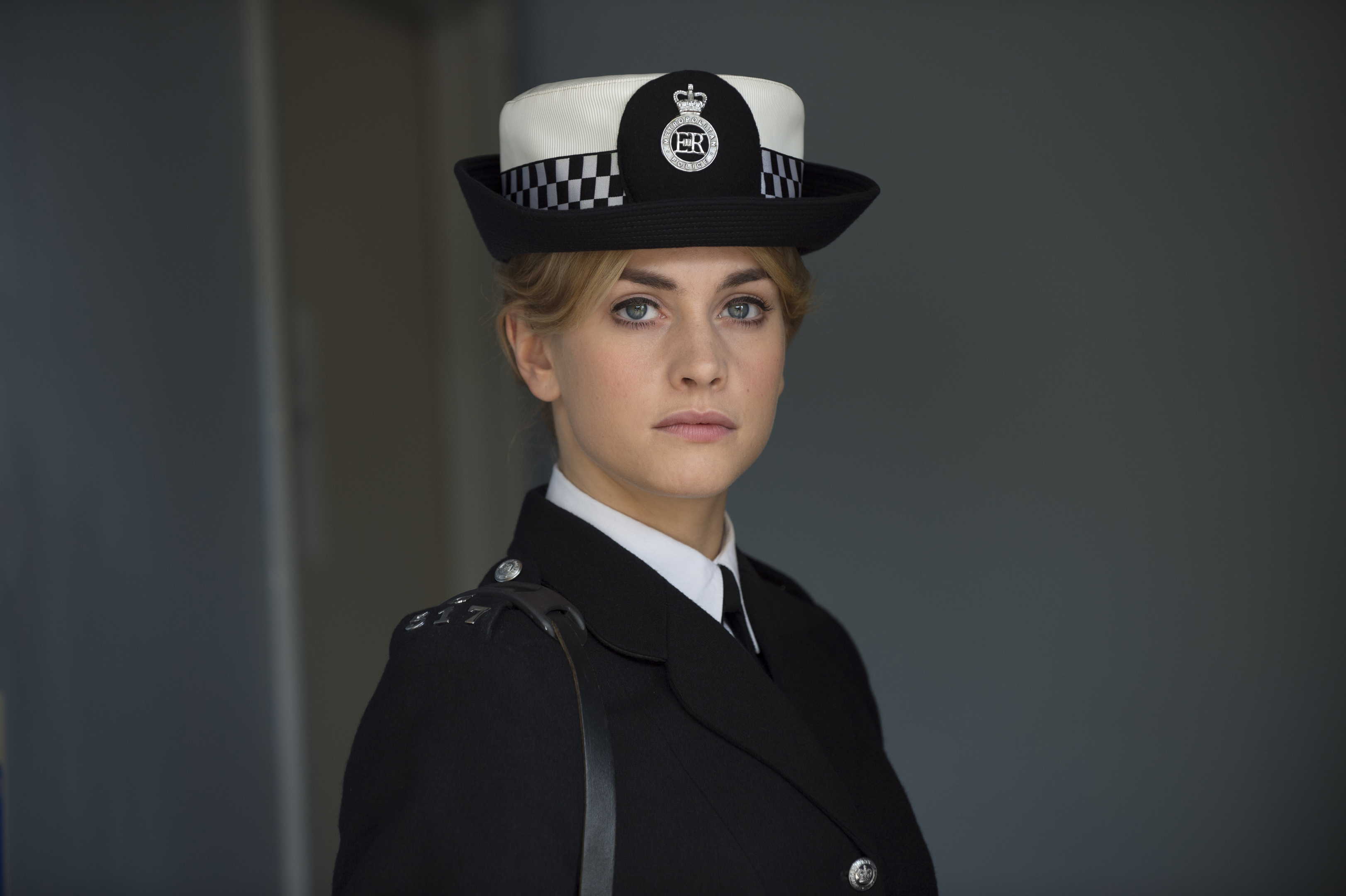 STARRING in a primetime drama is a big step for any young actress.
Doing so when you're following in the footsteps of Helen Mirren has got to be even more daunting.
But Stefanie Martini is determined to make her own tracks in ITV's latest police prequel Prime Suspect 1973, in which she plays Mirren's famous character, Jane Tennison.
The six-part drama, about the formidable copper's fledgling days, kicked off on Thursday and Stefanie says she only felt the pressure once she sat down to watch Helen Mirren in action as Tennison.
"It slowly dawned on me what a big deal it was," admits the 26-year-old from Somerset.
"But I also think it's very different. I have to take what I can from her performance and the research I did, but then I also have to let that go and treat it as my own interpretation.
"I can't crumble under that pressure or see it as something bigger than me."
That's not to say she didn't welcome a blessing from the Oscar-winner, however.
"I think she released a statement saying it's really great that it's going again, because it's good for young women to see what it was like in that time," says Stefanie.
Playing the young recruit at a time when woman were slowly being integrated into the force, Stefanie admits to being shocked at the blatant sexism in the workplace.
"Back then, that was just what happened and people accepted that it was a woman's place to take it," she adds.
"Whereas today, if anyone I knew said: 'Oi you, make the tea!', I'd be replying: 'Sorry? You do it,' or if they expected you to do their ironing or something. It would be ridiculous."
Prime Suspect 1973, ITV Thursday, 9pm.