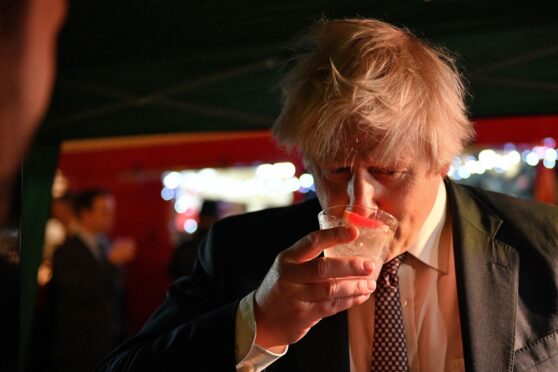 Boris Johnson was accused of presiding over a lockdown drinking culture in Downing Street yesterday as Scottish Labour claimed his rolling crises are risking the Union.
The Prime Minister is fighting to stay in office as an increasing number of Tory MPs lose patience after a series of damaging allegations about parties during lockdown. A poll yesterday suggested 80% of Scots think he should resign.
Scottish Conservative leader Douglas Ross, an MP and MSP, was among those calling on him to stand down even before yesterday's reports that Downing Street staff had a 34-bottle wine fridge delivered during lockdown and regularly drank together after work when the rest of the country was following tight restrictions on socialising.
Jacob Rees-Mogg, the leader of the House of Commons, subsequently suggested Ross was a lightweight in comments which critics from all parties said insulted all Scotland's politicians and voters.
Yesterday, Scottish Labour leader Anas Sarwar and Scottish Liberal Democrat leader Alex Cole-Hamilton warned Johnson's failings and division within the Tories risks boosting support for independence.
Sarwar said: "This civil war is a stark reminder that there is no bigger threat to the UK than the Conservative Party.
"Time and time again they fuel the fire of nationalists. After years of weakening the fabric of the UK and tearing communities apart they have even turned on their own Scottish colleagues. The Tories aren't good enough to lead the UK and they aren't strong enough to take on the SNP."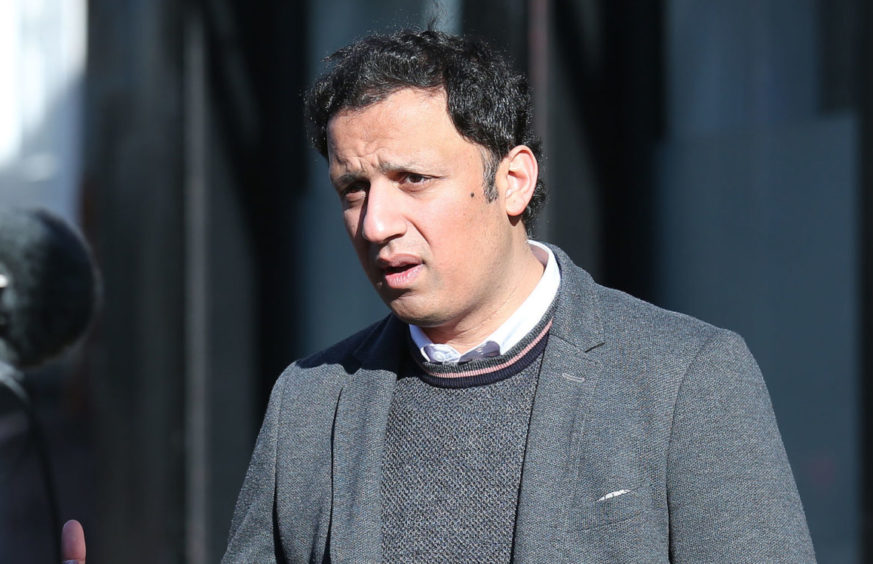 Cole-Hamilton added: "Boris Johnson is the best recruiting sergeant the nationalists could hope for. He's a serial liar, stranded out of his depth and at the head of a party mired in sleaze.
"The sooner Conservative MPs summon up some ­courage and depose him the better for the Union and the country."
The party leaders spoke out yesterday as a new poll showed nine out of 10 Scots think Johnson has been dishonest and eight out of 10 think he should resign.
Johnson is under ­mounting pressure after a series of parties took place in Downing Street and the heart of government at a time when Covid restrictions were in place.
He hopes civil servant Sue Gray's investigation into the Downing Street parties will give him enough breathing space to relaunch his administration although many previously loyal MPs say it is too late and voters have lost patience.
Johnson apologised last week after admitting he attended a bring-your-own-bottle garden party at No 10 in May 2020, when 100 staff were invited.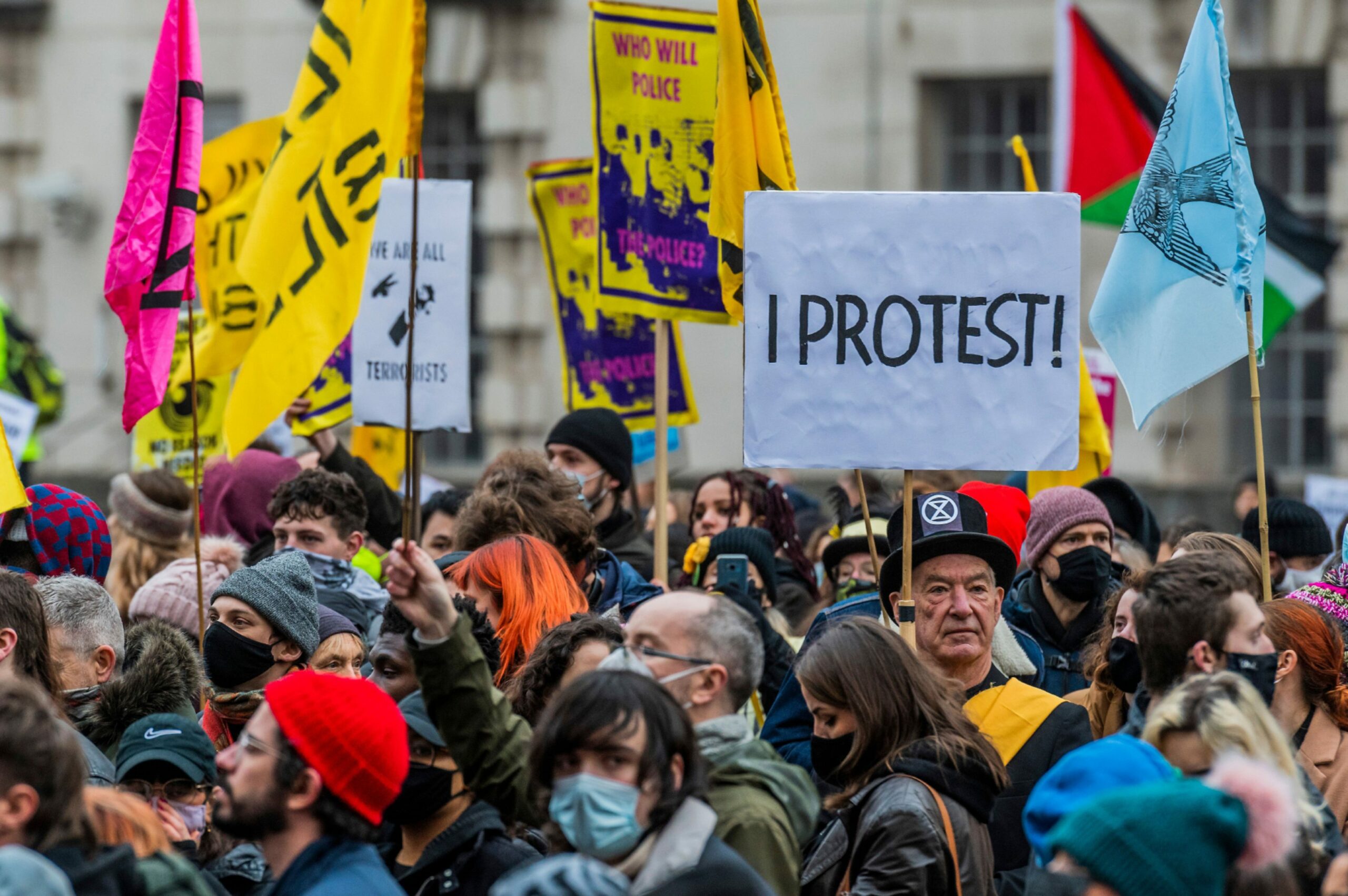 Then, on Friday, Downing Street apologised to Buckingham Palace after it emerged another two parties were held at No 10 on the eve of the Duke of Edinburgh's funeral in April 2021.
Yesterday, it was claimed No 10 staff took turns to stock up on drinks at the local Tesco Metro with a wheely suitcase to fill up the 34-bottle fridge that had been delivered during lockdown.
They were said to drink regularly after work with Johnson aware and even encouraging them to "let their hair down".
Meanwhile, it emerged that in December 2020 leaving drinks were held for former Covid Taskforce head Kate Josephs, who is now chief executive of Sheffield City Council and has apologised.
Johnson had previously been pictured with his wife Carrie, former chief adviser Dominic Cummings and Johnson's principal private secretary Martin Reynolds, sitting around a table in the No 10 garden, with wine and cheese in front of them.
Some 15 other people were also in the photograph, but the Prime Minister has insisted this was a work meeting, saying: "Those were meetings of people at work, talking about work."
Senior Whitehall official Sue Gray's sprawling investigation is expected to be critical of a boozy culture of rule-breaking in Downing Street that was endorsed at the very top.
Johnson, who has been isolating in recent days after a family member tested positive for Covid, is now fighting for his political future after at least a dozen MPs wrote to the backbench 1922 Committee to say they had no confidence in the Prime Minister.
Should 54 letters be ­submitted, a confidence vote would be triggered in which Johnson would need the support of half – or 180 – of his MPs to continue.
Former Conservative minister Tobias Ellwood MP said Johnson must lead or step aside and Andrew Bridgen, Conservative MP for North West Leicestershire, said the Prime Minister's position is untenable because he had lost the moral authority to govern.
Bridgen said: "If there's another emergency where he has to call on the public to make sacrifices, he doesn't have that authority. That makes his position in my book, as Prime Minister, ­completely untenable."
He is the fifth Conservative MP to publicly declare they have written to the chairman of the 1922 Committee.
Tory MPs are facing a ­barrage from angry constituents and councillors fear they will lose their seats in May's local elections over the scandal. One veteran Tory backbencher told the Telegraph: "On balance, I think he is probably finished. The response from constituents is terrible."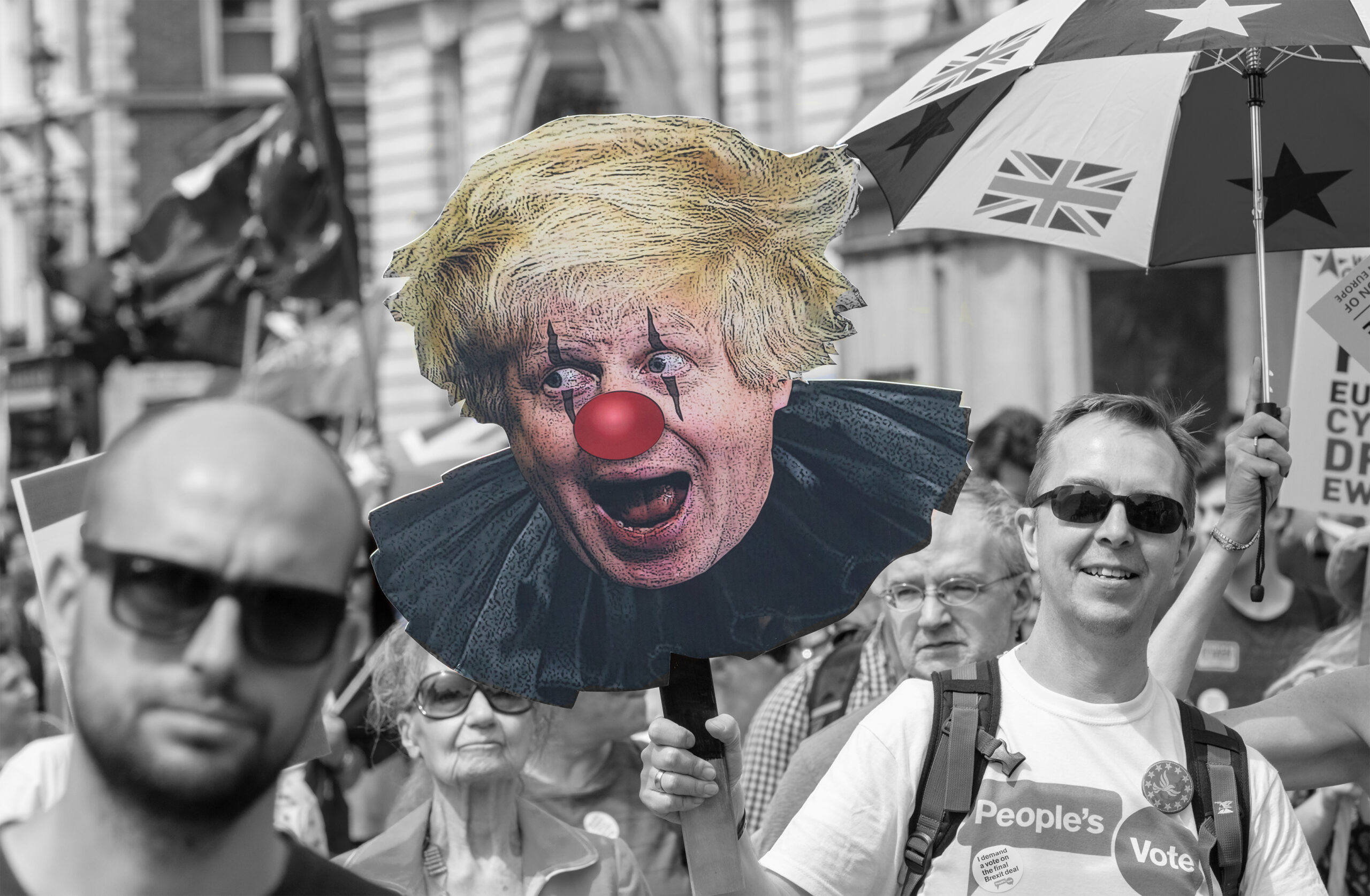 One former minister told the BBC: "Johnson is toast. If you were the chief whip looking at him you'd say he's not fit to do any other jobs in government. You wouldn't make him a junior minister, he doesn't work hard enough."
Another former cabinet minister told the Times: "There are 250 MPs who want him to go but there are not 54 who will make the move. He's dead but, like a dinosaur, the fact of his death won't get to his head for another nine months. It's going to be agonising."
New polling from YouGov, published yesterday, found 89% of Scots think Boris Johnson has not been honest in responding to allegations of Downing Street lockdown parties, and 80% think he should resign.
The figures show a higher proportion of people in Scotland think Johnson is lying, and should resign, than any other part of the UK.
SNP Westminster Deputy Leader Kirsten Oswald MP said: "Tory MPs are blowing any last remnants of credibility and public trust in the Conservative Party by refusing to remove Boris Johnson from office.
"The Prime Minister has broken the rules and repeatedly lied. He is unfit for office and, by failing to act, Tory MPs are sticking two fingers up at the public and proving they have no integrity at all."
Do you think Boris Johnson should resign from his role as Prime Minister, or should he remain in his role? % of *general public*

Should resign – 63%
Should remain in his role – 24%https://t.co/QaE4WAvnuf

— YouGov (@YouGov) January 15, 2022
The scandal has worsened the public's mental health, according to the Labour leader Sir Keir Starmer.
He told the Fabian Society conference in London yesterday young people had been particularly hard hit.
Starmer said: "What's ­happened in recent weeks, where it has become obvious that while the vast majority of the British public were obeying the laws the government made, the government and the Prime Minister were ­partying in Downing Street.
"I think that has added to mental health stress because so many people are now asking themselves, 'Why on earth did I do that then, while they were doing what they were doing?'.
"So I think that, before the pandemic, we had mental health issues which have got worse during the pandemic in greater ways than we've really understood, particularly in young people.
"And I think the last few weeks in relation to partygate has just made the situation worse."
No 10 said the Sue Gray inquiry would establish the facts around the gatherings – including attendance, the setting and purpose – and make them public in due course.
The Office of the Secretary of State for Scotland was also contacted but did not respond.
---
Scots Tory MPs lie low as storm rages round PM
Scots Tory MPs declined to discuss their leader's future yesterday after Boris Johnson was accused of presiding over a drinking culture during lockdown in Downing Street.
MPs in England said they had been left shaken by the extent of the anger among voters over the events in Number 10.
All six Tory MPs north of the border, including Scottish Conservatives leader Douglas Ross, who has previously called on Johnson to go, were contacted for comment.
Just one, Andrew Bowie, responded and said he was waiting until the Sue Gray inquiry reports before deciding whether Johnson should stay or go.
In November, Bowie announced he was standing down as vice chair of the Conservative Party after he was asked to defend the Government's handling of the Owen Paterson scandal.
Johnson backed Paterson after he broke lobbying rules and tried to overhaul the disciplinary process for MPs before finally accepting Paterson's resignation amid an outcry.
When he quit Bowie said it was because he wanted to focus on his constituents before later admitting it was actually because he was uncomfortable defending the government.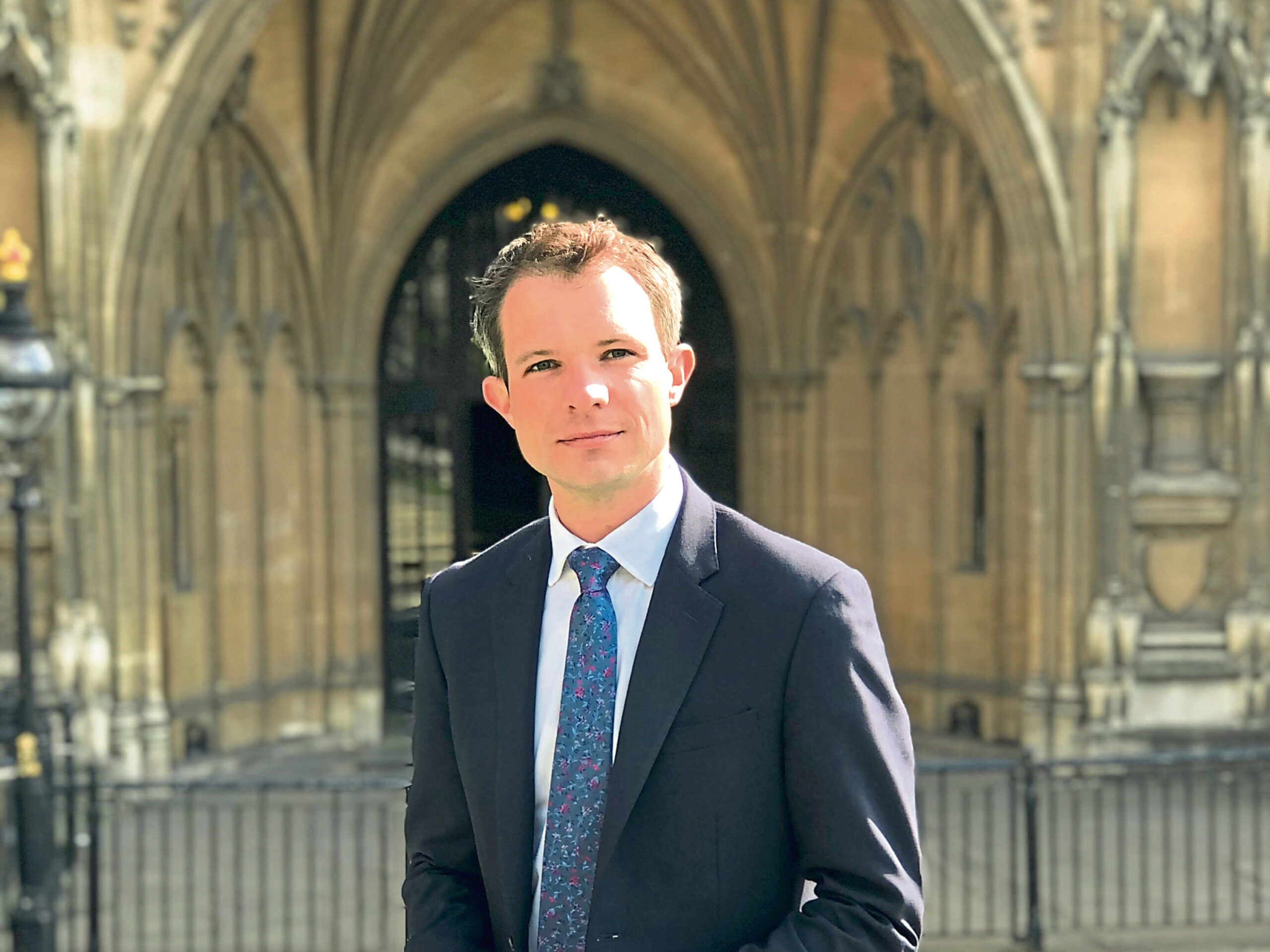 When asked yesterday about Johnson's apology over a Downing Street party during lockdown in May 2020, Bowie said: "I do not think the apology was quite enough but I do respect that the prime minister did apologise to the House and I think we should await the results of the Sue Gray inquiry before making any other calls."
Senior civil servant Gray is investigating a series of boozy gatherings held at Downing Street when the country was under Covid restrictions. Last week Scottish party leader Ross called for Johnson to go after the PM admitted attending the event.
Bowie said: "Douglas Ross has made his position clear, the MSPs have obviously supported him in his position.
"I think the sensible thing for us to do as MPs is to wait for the results of the inquiry which I believe may be published as soon as this coming week and decisions will have to be taken then."
Ross submitted a letter of no confidence in the prime minister to the backbench 1922 Committee on Wednesday and if 54 MPs follow suit a leadership election would be triggered.
Bowie said he has not decided whether he will send a letter to 1922 committee chair Graham Brady.
He said: " I'm not going to get drawn into whether I have or haven't, or would be tempted to, or when that might be.
"It's between me and Sir Graham Brady and nobody will know other than me whether I have or have not – or will or won't."
Bowie added that he did not think the scandal would damage the union, saying: "The union is far greater and has endured far worse crisis than what's going on right now."
Meanwhile former Scottish Secretary Sir Malcolm Rifkind, now Lord Hague of Richmond, said he was disappointed by the scandal and warned Johnson's political future was hanging in the balance.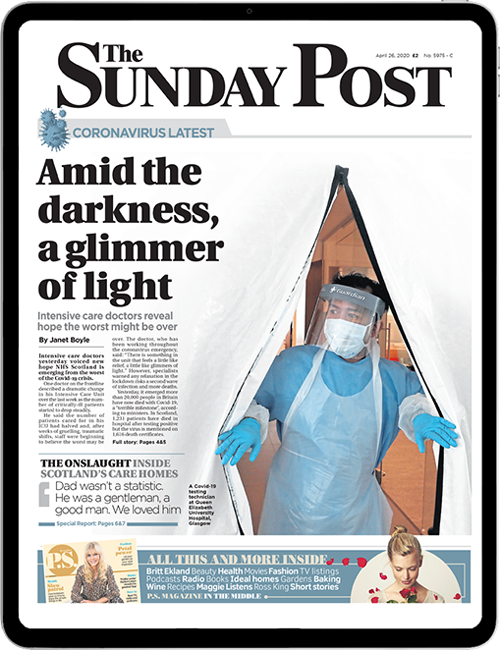 Enjoy the convenience of having The Sunday Post delivered as a digital ePaper straight to your smartphone, tablet or computer.
Subscribe for only £5.49 a month and enjoy all the benefits of the printed paper as a digital replica.
Subscribe