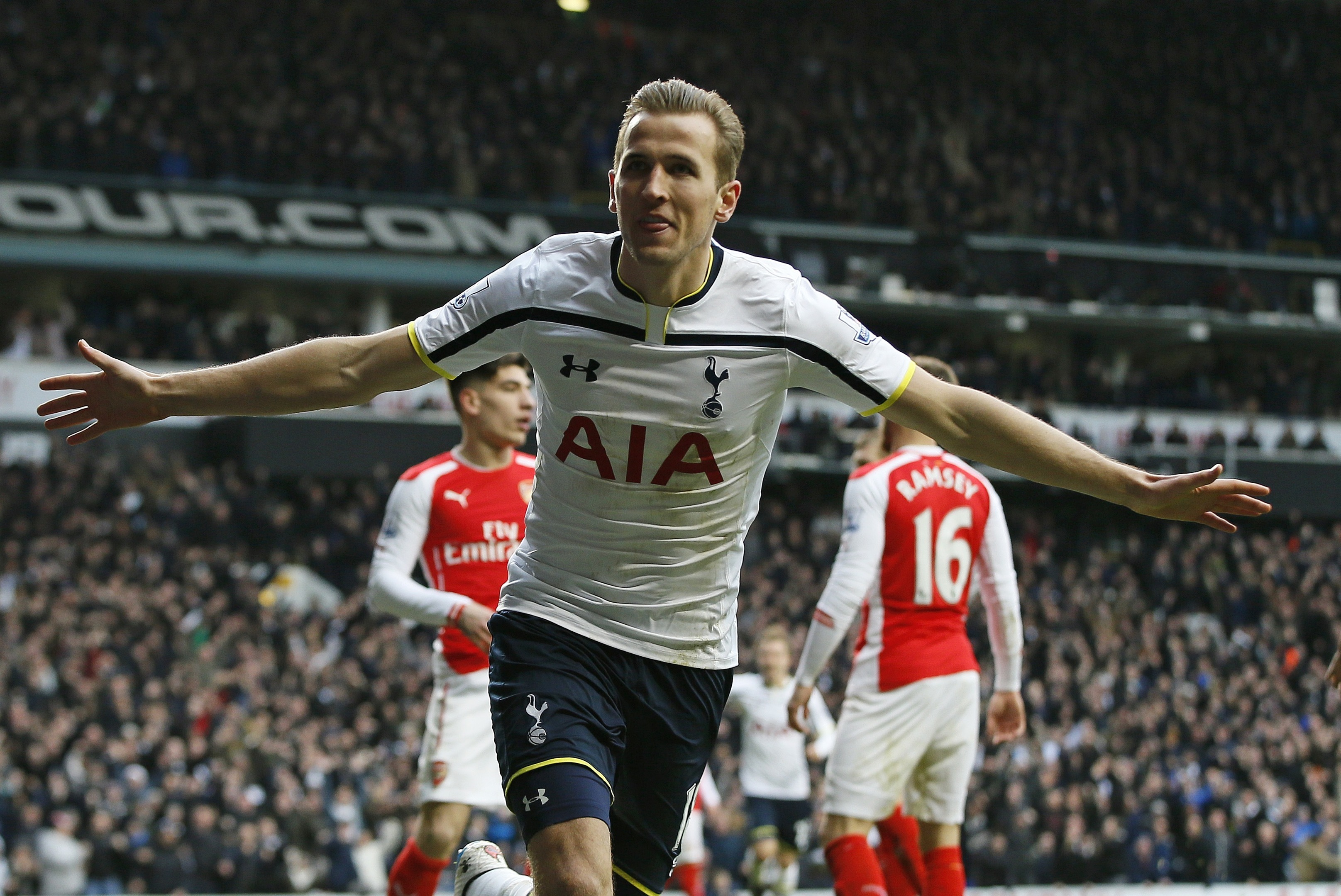 NOW we know the 32 countries who will take part in next summer's World Cup finals, international football goes into its winter hibernation.
The meat of the season is about to get under way and PREMIER LEAGUE WEEKLY returns to tackle the talking points.
Will it be a case of survival of the fittest in the Premier League?
THE Premier League season is only 11 matches old. But bear in mind that the campaign began on August 11 when Arsenal beat Leicester 4-3 and that was over three months ago. By January 3, all clubs will have completed their next 11 league games in one of the most intense periods in Premier League history. There are seven weekends of action, plus midweek football on November 28, December 12, Boxing Day and New Year's Day.  That is 11 matches in a maximum of 47 days or in the case of Brighton and Stoke, 11 in 43 days.
For those clubs still in Europe and the Carabao Cup, the figure rises to 14 matches in the same period. If the two Manchester clubs, Arsenal and Chelsea also reach the semi-finals of the Carabao Cup, they may not have a free midweek until early February. But this is where their big squads come into use. Quite simply, with injuries, suspensions and the sheer volume of football, clubs won't be able to name the same team for game after game. Managing to keep winning matches during this period will be some achievement and it's almost unrealistic to expect anyone to reproduce Manchester City's haul of 31 points from these next 11 games.
To put it into perspective, between now and January 3, there are more days when a Premier League match is taking place than not. Quite what the clubs in the other big European leagues will make of this hectic schedule is anyone's guess.
Can Wenger keep the Spurs from the door any longer?
NOW, onto the actual football. And what a match to kick-off the weekend with, as Arsenal and Tottenham gear up for the North London derby. Finally, after 22 years of misery, Spurs finally finished above the Gunners in the Premier League last season to mark a potential shift in power in the capital. Mauricio Pochettino's side go into this one four points ahead of their rivals and looking to chase down Manchester City if possible.
Arsenal's defeat at City last time out left them in sixth place and had Arsene Wenger bemoaning a lot of things – the standard of refereeing, Raheem Sterling's integrity, his own misfortune. But it was all a bit of a smokescreen. City deserved their 3-1 win and it reinforced the same old questions around Arsenal for the umpteenth time. The futures of Mesut Ozil and Alexis Sanchez remain unresolved, yet the pair keep their places in the team even ahead of £50 million new striker Alexandre Lacazette at times. Their defensive frailties have not been resolved and the decision not to give Jack Wilshere a start in midfield baffles Gunners supporters. While all this goes on, the club continues to drift somewhat aimlessly.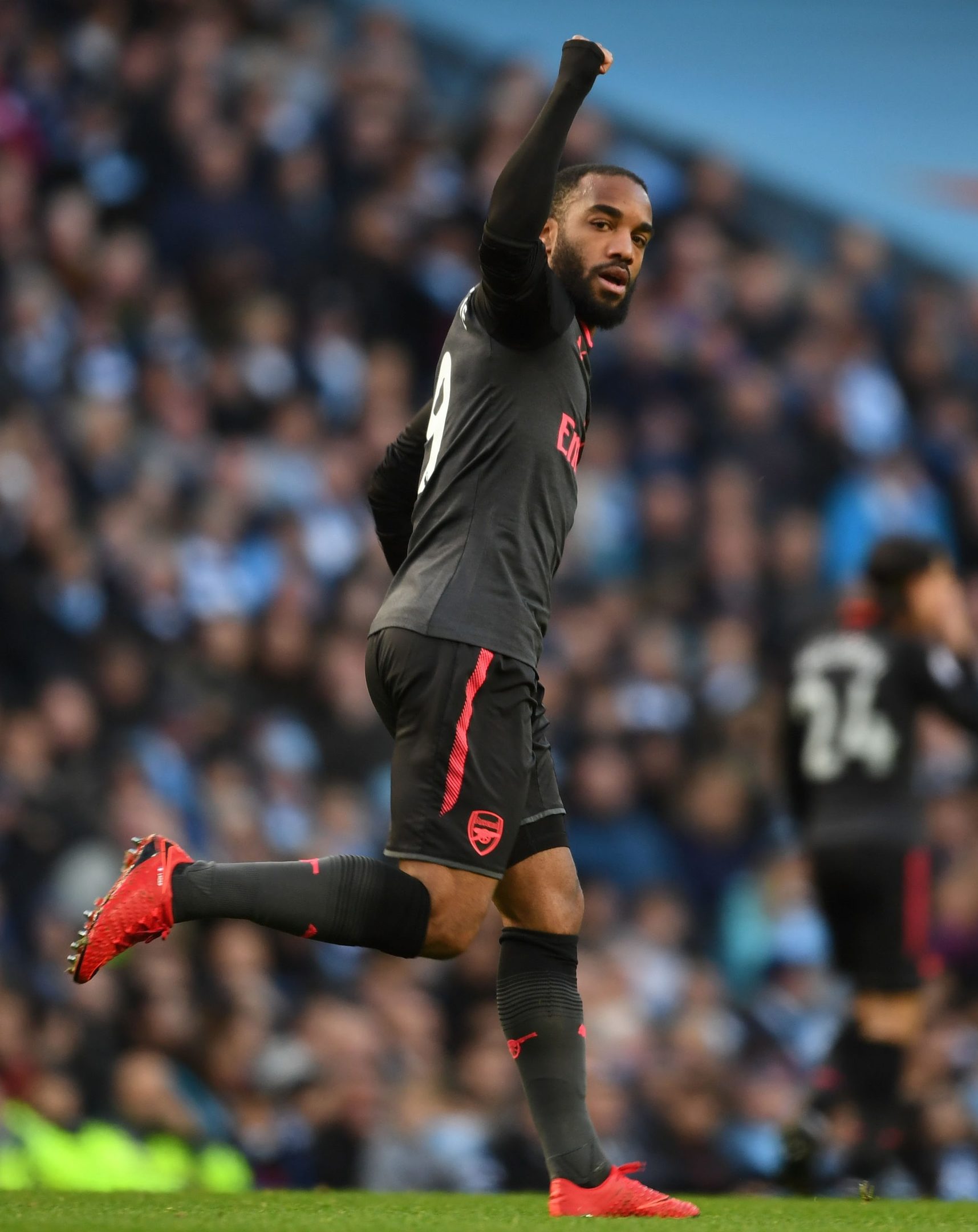 Arsenal are only three points off fourth spot, but apart from a 0-0 draw at Chelsea in September, they have lost all their toughest matches this season. There has not been a single victory to make anyone think things will be any different. They have a 100% record at The Emirates in the league, but they were all matches that they were expected to win and there has not been a performance amongst those to really quicken the pulse.
That's why this match takes on such significance. Derbies are only one match, but they are so much more. Wins can paper over cracks, defeats can make them irreparable. Arsenal fans need to reconnect with their club and its players and there is no better way than for Wenger to inspire his team to a deliver a statement of intent and claim a morale boosting win over Tottenham.
Player of the Day
I think we all had an inkling of how good CHRISTIAN ERIKSEN was, but it was crystallised by his performance for Denmark on Tuesday night. His hat-trick in their 5-1 demolition of the Republic of Ireland to book a place in the World Cup was truly special. Yes, he was given a bit of help by some poor Irish defending, but the manner in which he took his goals and took the game by the scruff of the neck was the sign of a real top class player.
His efforts in Dublin maybe hinted that Eriksen is close to world class and it would have been a shame if his talents were not in Russia next summer. In Danish terms, he is their most gifted player since the Laudrup brothers and he has inspired their upturn in form over the last 12 months.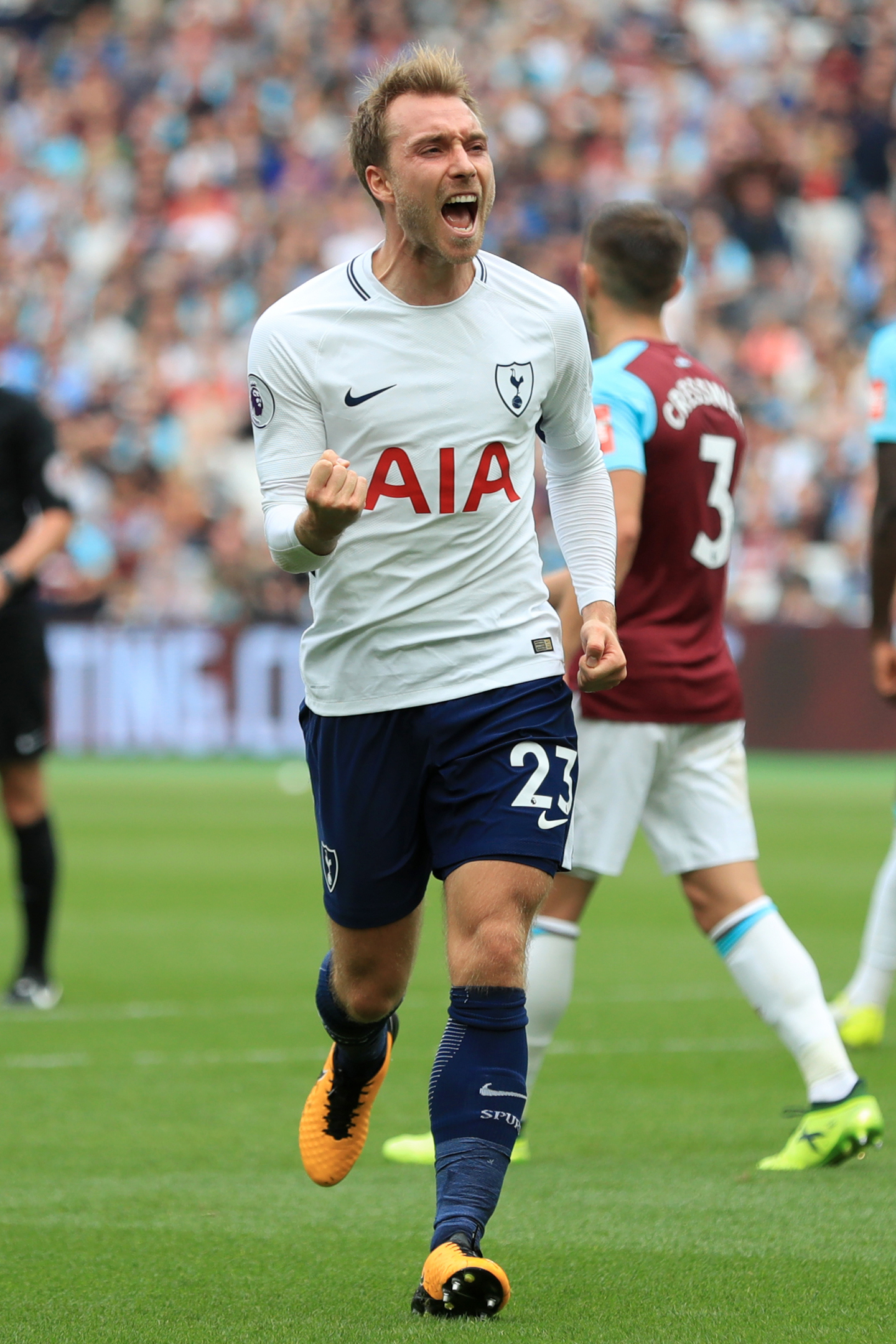 Now Eriksen is back on club duty for Tottenham with the small matter of a North London derby. Alongside Harry Kane and Dele Alli, he forms a deadly attacking triumvirate that is comparable with most in Europe, including Manchester City. The Dane's ability to make those dead-weight passes (think of his assist for Alli in last season's FA Cup semi-final) and his eye for a goal mean he is on the radar of Barcelona and Real Madrid, but for now he is a Spurs player. And the fans must hope that unlike Luka Modric and Gareth Bale, who headed off to Spain in search of bigger and better things, Eriksen can be one of the catalysts for a glorious period of success under Pochettino in N17.
Is Rafa unfairly overlooked as one of the Premier League's best coaches?
JOSE MOURINHO and Rafa Benitez were the central figures in a Chelsea-Liverpool rivalry that delivered 16 encounters in a little over three seasons between 2004 and 2007. Mourinho had the better of the league games, whereas Benitez worked his magic in the cups, with two memorable Champions League semi-final triumphs. Remarkably, when Manchester United play Newcastle tomorrow tea-time, it will be the first time they have lined up against each other for over a decade.
Mourinho has continued to work at the very top in that time, winning Premier League titles in Italy, Spain and England, as well as plenty of cups. Benitez's CV shows a Europa League with Chelsea, an Italian Cup with Napoli and the Championship with Newcastle, along with short and ill-fated spells at Inter Milan and Real Madrid. The Spaniard's work has been extremely admirable but he has not been at the same elite level as Mourinho in that time.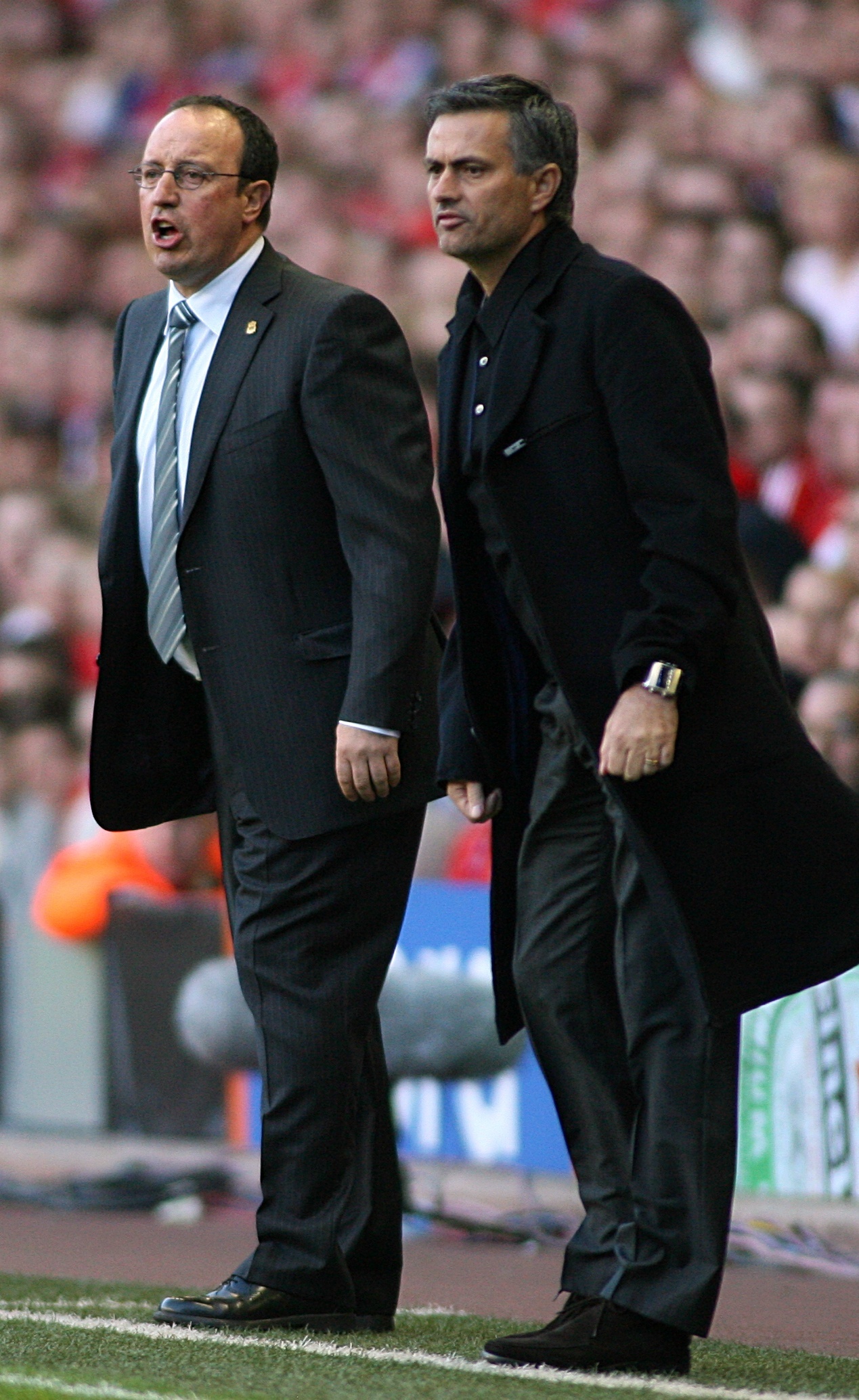 That means Benitez's work is possibly under-rated. Newcastle are so far off the Premier League's top six in terms of quality that his name never comes up in discussions about the best managers, as attention focuses on Mourinho and Pep Guardiola at Manchester City. It would be interesting to drop any of the managers from the elite top six into Newcastle and see what they could do with that squad of players. I would hazard a guess that they would struggle to do any better than Rafa.
The former Liverpool manager remains a master tactician and there is no doubt that he is getting the best out of the players at his disposal. Rafa has proved that he can win leagues at the top level and the one below and he can inspire performances from his teams in one-off cup matches or over two legs. It is a versatility that deserves recognition and a better stage. So it would be ideal if and when there is a takeover at St James' Park, Benitez is given the tools to demonstrate that he remains one of the very best managers around.
Stat of the Day
32.7 – THE percentage of Premier League games this season in which one goal or fewer has been scored.
Adam's Saturday Scores
Arsenal 1 Tottenham 2
Bournemouth 2 Huddersfield 1
Burnley 0 Swansea 0
Crystal Palace 1 Everton 0
Leicester 2 Manchester City 2
Liverpool 2 Southampton 0
West Brom 1 Chelsea 3
Manchester United 3 Newcastle 0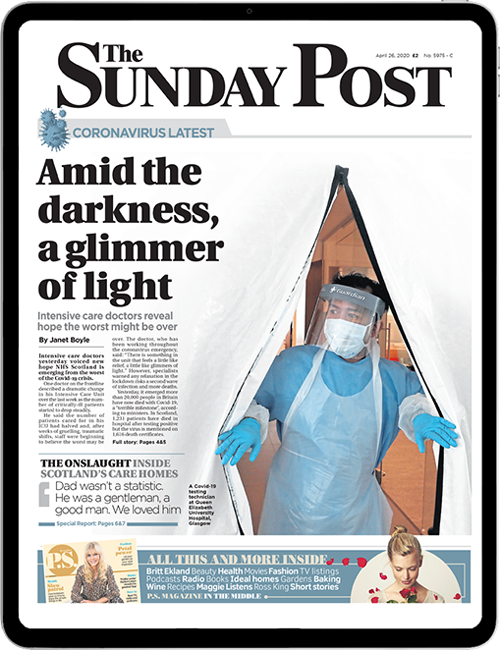 Enjoy the convenience of having The Sunday Post delivered as a digital ePaper straight to your smartphone, tablet or computer.
Subscribe for only £5.49 a month and enjoy all the benefits of the printed paper as a digital replica.
Subscribe