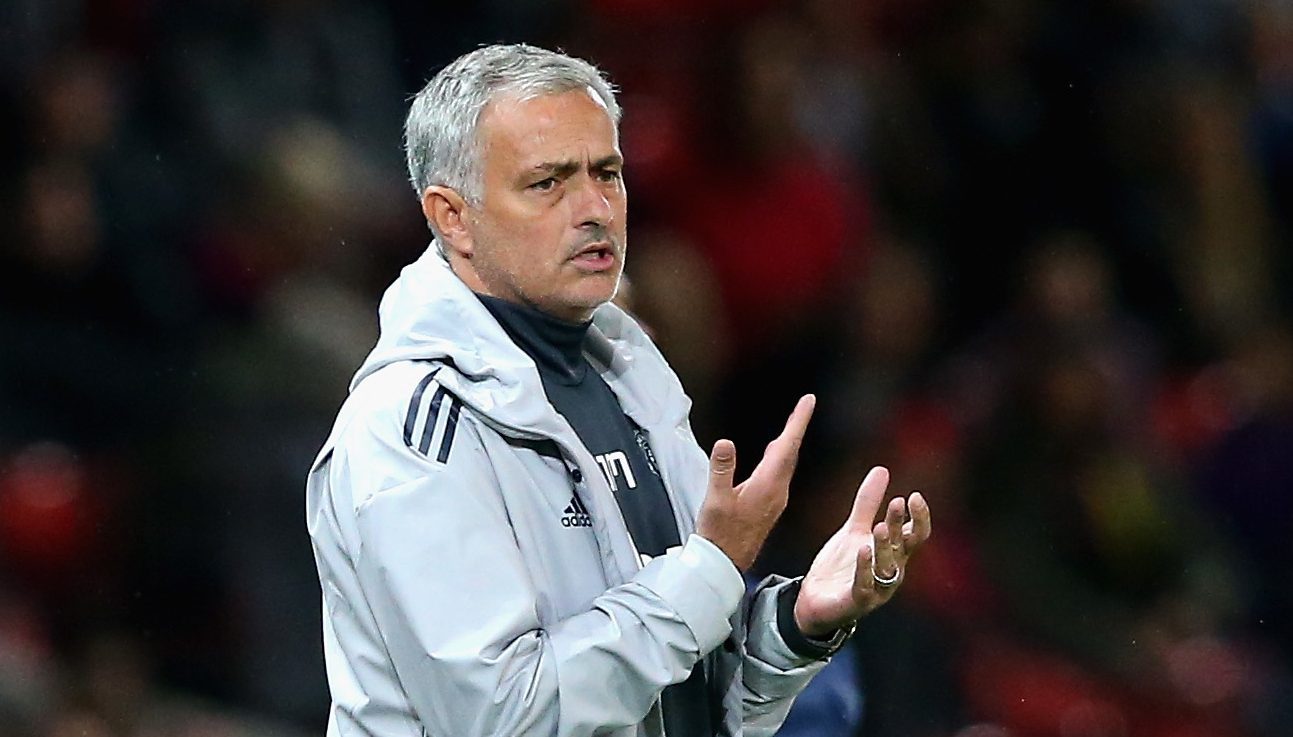 AFTER the rotations of the Carabao Cup in midweek, it's back to the bread-and-butter in PREMIER LEAGUE WEEKLY.
The two Manchester clubs are sitting pretty at the top, with history in sight at The Etihad, yet it's been a rotten start for Everton despite their summer spending.
Are the two Manchester clubs already out of sight?
FIVE games in, and Manchester City and Manchester United are level at the top of the Premier League. The records are identical. Four wins, one draw, scored 16 and conceded two. City are only ahead by virtue of alphabetical order. Of course, the title was famously decided between these two great rivals in 2011/12 on goal difference and could that be the scenario we face in 33 games' time?
The common consensus is that City are better in attack and United in defence, but there is nothing to show for that in the table. Jose Mourinho and Pep Guardiola have vastly differing philosophies, but at the moment, the results are identical. Romelu Lukaku and Sergio Aguero have each scored five goals and will probably battle it out for the Golden Boot if they stay fit. It's four clean sheets to three in United's favour, but when they shipped their two goals at Stoke, they dropped points. Old Trafford looks a fortress with ten goals in three wins and no goals conceded. City have shown the spirit to fight back from two losing positions against Everton and Bournemouth to grab four precious points. Who holds the edge is a discussion that is likely to last for the rest of the campaign.
Tomorrow, the two clubs play on the same day at the same time for the first time this season. City are at home to Crystal Palace and United travel to Southampton. This will happen on just one more occasion before they face each other in the derby in December. Could there be psychology involved about getting ahead of their rival even at this early stage of the season? Will fans keep the players aware of what is going on in the other match?
There is already a three-point cushion for City and United over Chelsea, while Tottenham and Liverpool are five points behind and the gap is six for Arsenal. It's feasible to think the margins will only get bigger as the weeks go on, unless one of those teams can find a consistent run of winning form.
Player of the Day
SERGIO AGUERO will forever be remembered by Manchester City fans and in the history of Premier League football. His title-winning goal with virtually the last kick of the season against QPR in 2012 assures him of that. But now the Argentine is closing in on a landmark piece of club history. Aguero is just two goals behind Eric Brook's club record of 177. Brook was also a League Champion and FA Cup winner from his 11 years at City, but it would be a push to find anyone who remembers the period from 1928 to 1939.
The key for Aguero has been his consistency. The worst of his six completed seasons was 2012/13 when he managed just 17, while there have been three campaigns with over 30. He was the Golden Boot winner in 2014/15, but he has never been chosen in a PFA Team of the Year despite his success. There were question marks over his future at City last season under Pep Guardiola, but anyone who saw him score five times in three games last week will have noted how lean and sharp he was looking, and as hungry for goals as ever.
A match at home to Crystal Palace offers a tantalising chance to get closer to or even surpass Brook's record, which has stood for 78 years. But it is going to happen at some stage for Aguero and it will be a special moment for one of English football's greatest ever imports.
Stat of the Day
97 – THE percentage of Premier League opponents against whom Sergio Aguero has scored a goal. Only Bolton have kept him out, whilst he is yet to face newly promoted Huddersfield in a league match.
Can you down play expectations after splashing the cash?
EVERTON against Bournemouth is an unwanted bottom-three clash even at this early stage of the season. But that is the predicament the Toffees find themselves in after a very disappointing start to their campaign. True, the fixture list has been horrendous with trips to both Manchester clubs, Chelsea and a home game with Tottenham. But it's not the results that have been so disheartening, but the performances.
Only Wayne Rooney has scored a Premier League goal, and no one else has really threatened to add to his two, the last of which came on August 21. But it's remarkable to think that this is a team which has been 'strengthened' with over £140 million of new players during the transfer window. However, the departure of Romelu Lukaku and his 25 goals to Manchester United for £75 million is proving a huge gap to fill. Sandro Ramirez has arrived from Spain for little over £5 million and is a rookie at Premier League level, and Dominic Calvert-Lewin is a promising 20-year-old, but you cannot build an aspiring top-six side around that forward line. It does not matter at whatever level you play at, if you don't feel you can score goals, there is a lack of confidence that you cannot win matches and it may take until January to rectify that problem.
That is a major problem for manager Ronald Koeman, as there is a lot of football to be played between now and then. He was keen to play down expectations after last Sunday's 4-0 defeat at Old Trafford, and even more so following Jose Mourinho's comments that Everton should be pushing for a top-four spot. But is the Dutchman simply trying to dampen too much criticism? Surely his large outlay on new players was to improve the team and try to kick on, rather than simply hold the same position. At the moment, matching last season's seventh place looks like the height of their ambition but somehow that feels like a backward step after so much summer optimism.
As Mark Hughes found to his cost at Manchester City, large investment in players inevitably puts extra pressure on the manager. It becomes harder to go about business quietly and methodically. Owners want big strides rather than gradual gains and other clubs suddenly regard you as a notable scalp. It's a big sea change at Goodison, having enviously watched the other members of the big six spend large amounts of money every season. Football seems easy when money is freely available and you can buy whoever you want, but as Everton are finding out, it's never quite that straightforward.
Adam's Saturday Scores:
West Ham 0 Tottenham 2
Burnley 1 Huddersfield 0
Everton 2 Bournemouth 1
Manchester City 3 Crystal Palace 0
Southampton 0 Manchester United 2
Stoke 1 Chelsea 2
Swansea 1 Watford 1
Leicester 2 Liverpool 2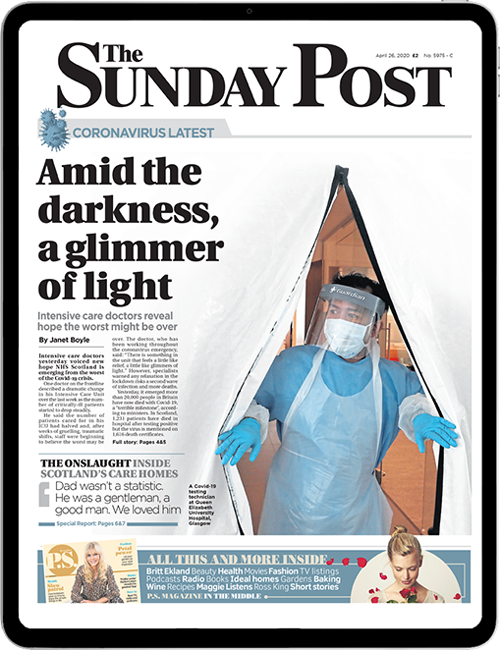 Enjoy the convenience of having The Sunday Post delivered as a digital ePaper straight to your smartphone, tablet or computer.
Subscribe for only £5.49 a month and enjoy all the benefits of the printed paper as a digital replica.
Subscribe