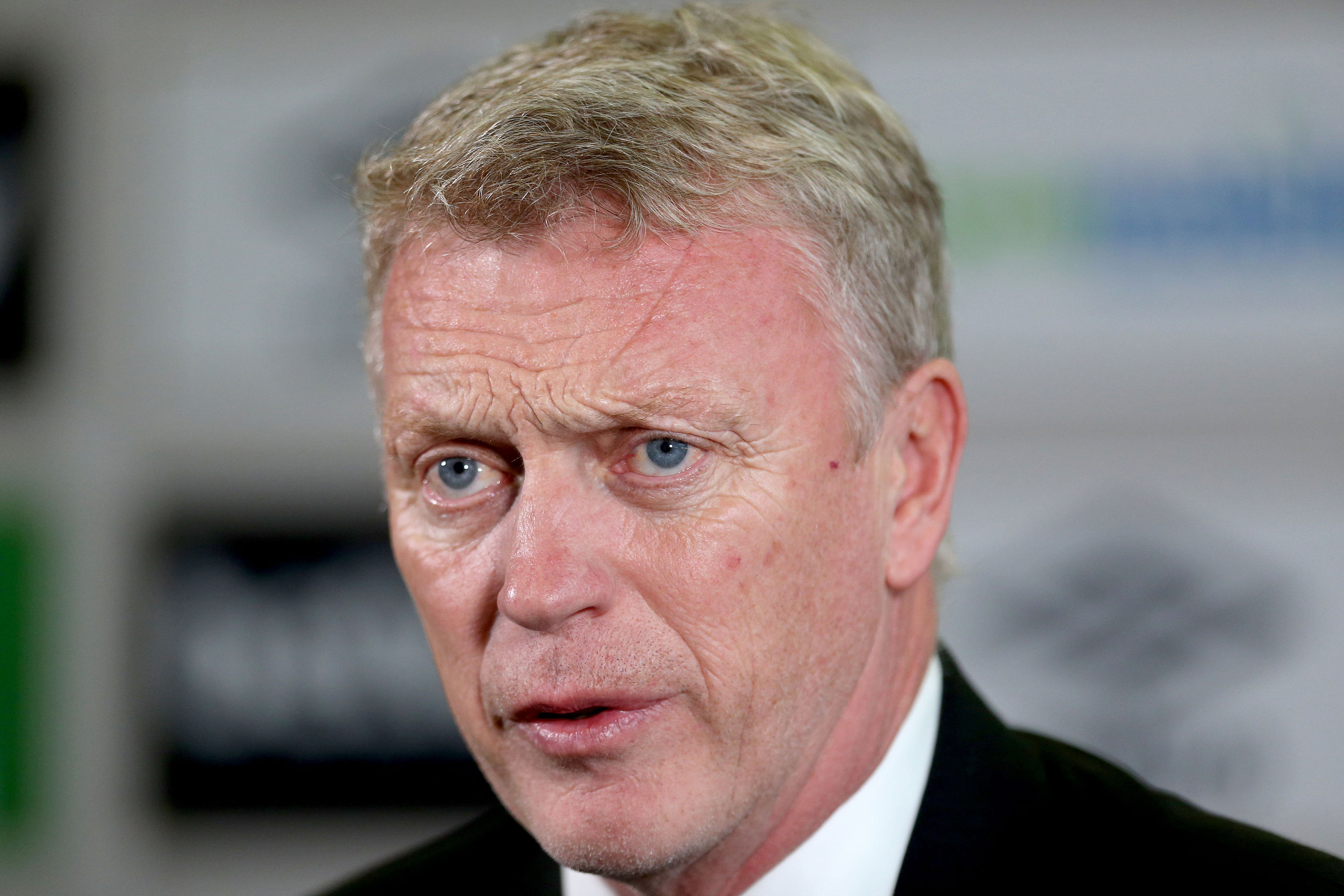 SO as the Premier League season gears up for the mid-winter slog, there was another managerial casualty this week with the dismissal of West Brom's Tony Pulis.
That is five out of 20 clubs that have changed already as the pressure to match expectations or not get dragged into relegation increases.
In this PREMIER LEAGUE WEEKLY, we look at one of the new managers, as well as look ahead to Liverpool versus Chelsea.
Can Moyes afford to fluff his lines in front of his new public?
IT's fair to say that David Moyes was a surprise choice to replace Slaven Bilic as the new West Ham manager. After leading Sunderland down last season in a miserable campaign, the common wisdom was that Moyes would have to drop into the Championship to rebuild his reputation. Instead he has been given another crack at the Premier League and boy, does he need to make it work.
As it was, last Sunday's opening defeat at Watford was an inauspicious start. Suddenly over the course of 90 minutes, the deficiencies in West Ham's team were laid out for him in stark fashion. Now Moyes must face the gauntlet of the London Stadium as the Hammers take on Leicester tonight. The last two matches there saw three-goal wins for Brighton and Liverpool and the overriding image was of swathes of empty white seats well before the final whistle. It did for Bilic and Moyes has to somehow change that around.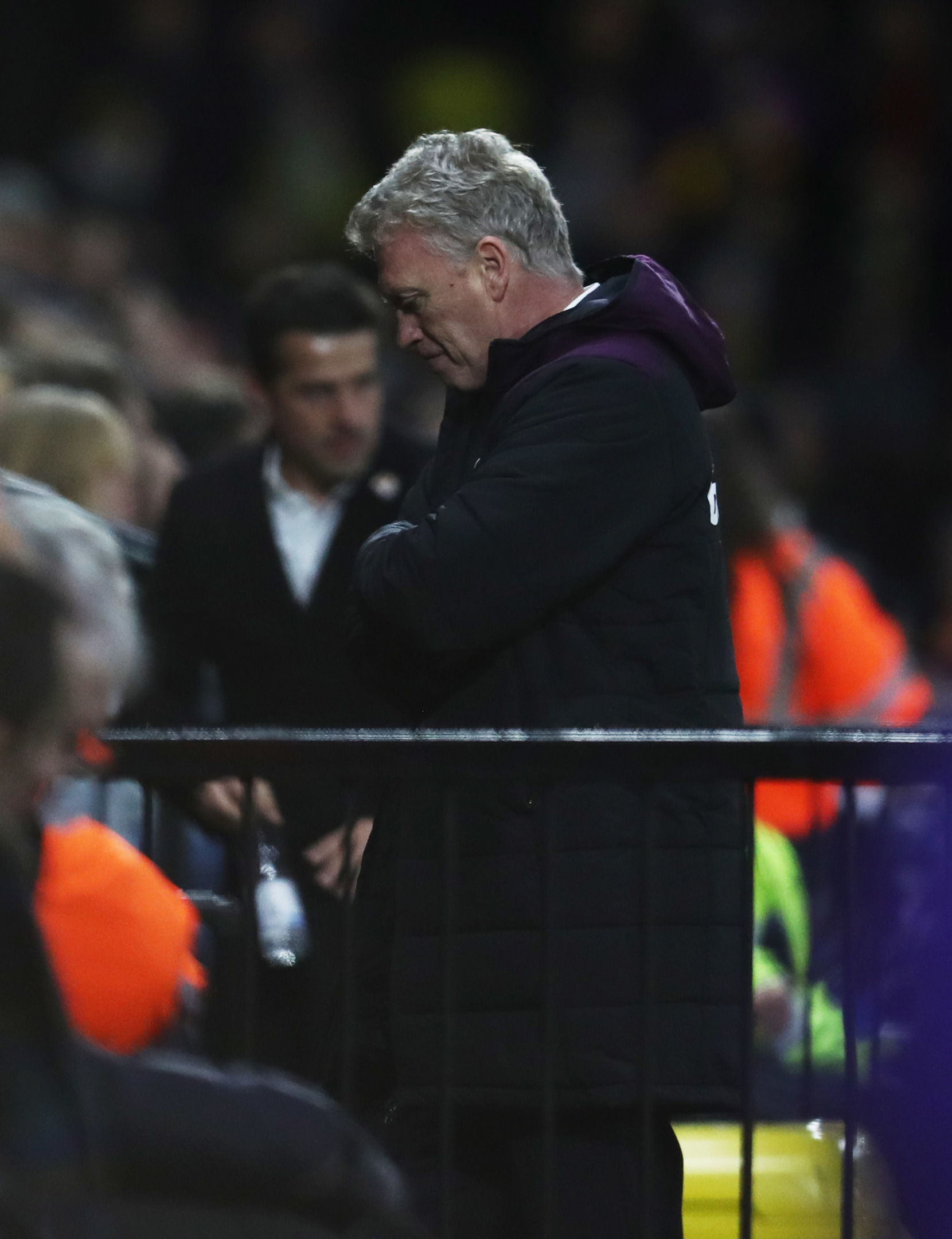 The first home game can certainly set the tone for what is to come. With the next four matches away trips to Everton and Manchester City and then home games against Chelsea and Arsenal, getting a positive result tonight feels essential. And a look back at Moyes' previous first home games in the Premier League suggests that the result has set the tone for his appointment.
At Everton, David Unsworth scored after 31 seconds and Tomasz Radzinski quickly made it 2-0 as Fulham were beaten 2-1. It was fast, upbeat and sent an optimistic wave around Goodison Park, and the crowd stayed with him for 11 largely successful years. His first game in front of 75,000 spectators at Old Trafford saw his Manchester United team play out a 0-0 draw with Jose Mourinho's Chelsea. It was dull and a bit timid and the feeling that Sir Alex Ferguson's shoes were too big to fill never left him for the next eight months. Then after watching Sunderland lose 2-1 at home to Middlesbrough, the Scot told everyone that his new team were in a relegation fight. It was honest and very correct, but the new manager is supposed to blow up the balloon of optimism, not pop it, and certainly not in August.
No one said managing West Ham was going to be easy. The mood is either high or low and rarely in-between. It is very down at the moment, and that's why tonight Moyes faces a potentially defining 90 minutes. So it is the right time for some of that Braveheart spirit to re-emerge.
Are Chelsea starting to find their groove?
WHEN Chelsea lost at bottom-of-the-table Crystal Palace last month, everything was wrong in the world of Antonio Conte. It was a third defeat in just eight matches. The balance of Champions League football and the Premier League was too hard. The squad was not big enough or good enough.
Fast forward six weeks and the Champions are showing signs of life. Their place in the Champions League knock-out stages is assured and they have won their last four in the league, including an impressive win over Manchester United at Stamford Bridge. Only Manchester City have so far managed a longer winning run than the West Londoners.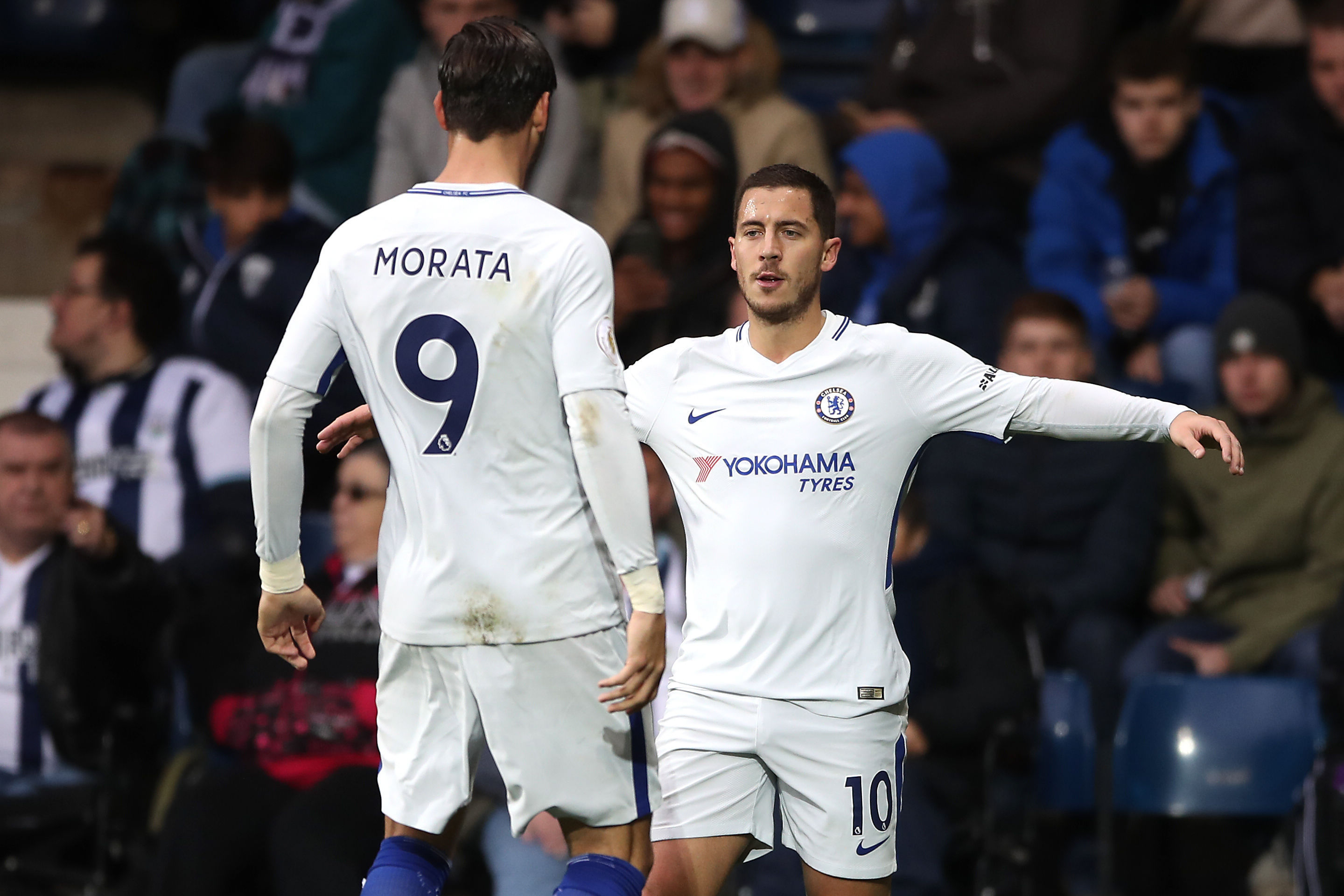 And it was at this time last season that Chelsea really found their stride as they were in the middle of a 13-match winning run, which set them up for their emphatic run to the title. Conte is wise enough to know that they will need something similar if they are to haul back City's current nine-point advantage over them.
But there are positives. Alvaro Morata is back in the goals after his injury lay-off and has settled in better than expected. Andreas Christensen has stepped up into defence and has shown real signs of quality and most importantly, Eden Hazard has got himself back to full fitness. As Conte, and Jose Mourinho before him, will note that when Hazard finds his groove, Chelsea are a different team because he is a matchwinner. And those special skills will be needed if they are to keep up their winning run at Liverpool tomorrow teatime.
Player of the Day
CHELSEA have already suffered at the hands of one old player this season when Kevin De Bruyne's goal secured maximum points from Manchester City's trip to Stamford Bridge in September. Now they must beware of another as they face MOHAMED SALAH and Liverpool.
Chelsea signed Salah in January 2014 after he had inspired Swiss side Basel to two Champions League wins over Jose Mourinho's outfit. The Egyptian managed a couple of goals in 19 mostly substitute appearances but suffered in the graveyard position of Mourinho teams – wide attacker. After an unfulfilling year, he was exchanged for Juan Cuadrado (who suffered a similar fate) and immediately rejuvenated himself in Serie A with first Fiorentina and then Roma.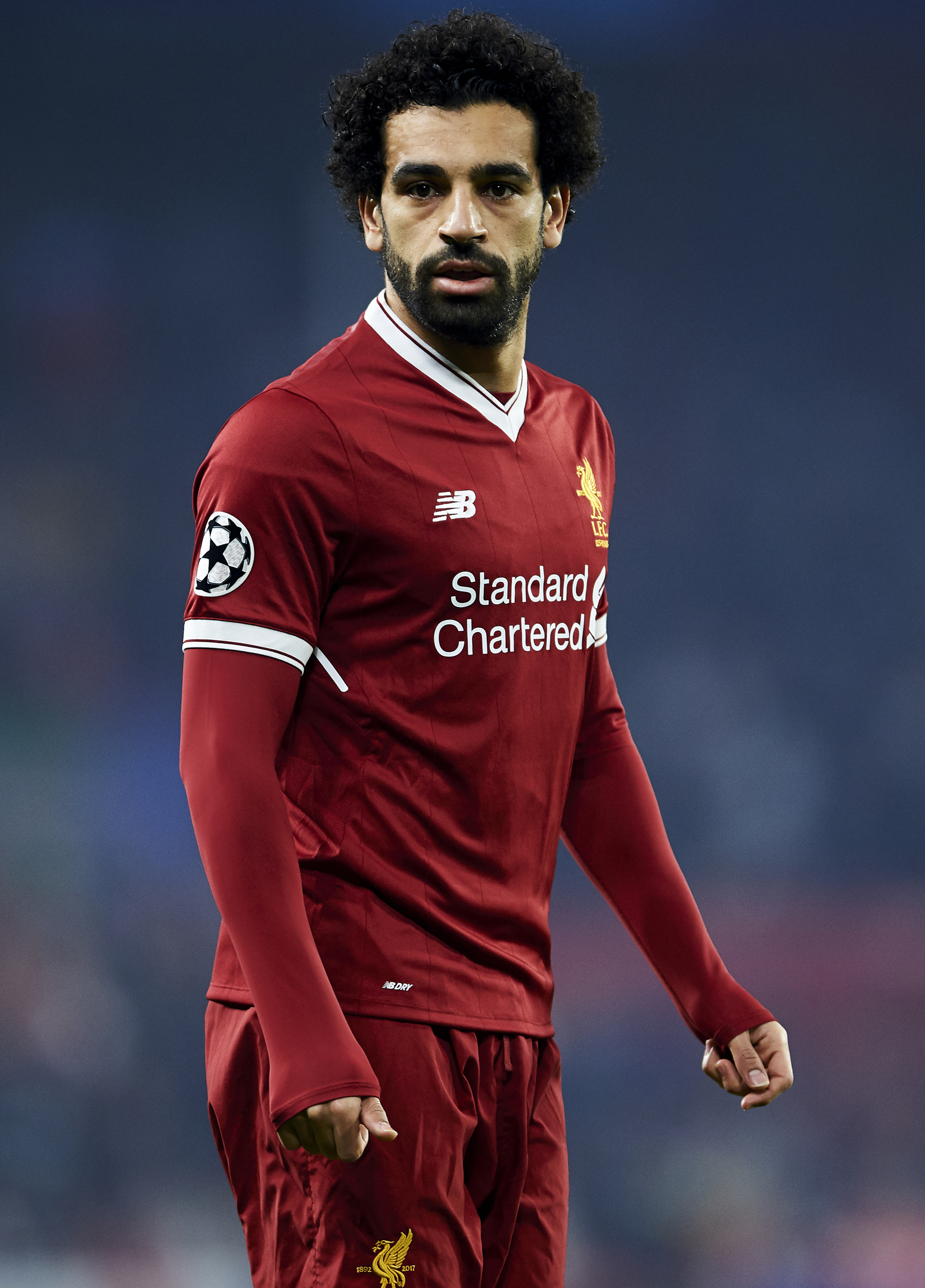 Even so, there were still a few eyebrows raised when Liverpool signed him for a club record £37 million this summer. Yet Salah has long since dispelled any doubters. He is currently the Premier League's top scorer with nine, which is extremely impressive for someone who is not playing as the central striker. He also scored the goal that secured Egypt's first World Cup appearance for 28 years so he is a hero back home as well. But it's the fact that he has looked at home at Anfield from the off and with him on one side and Sadio Mane on the other, there is the pace to frighten any team. When those two are in full form, Liverpool really are a powerful attacking force. As he faces his old team for the first team, Chelsea should be fully aware of the damage Salah can do to their title hopes.
Stat of the Day
5 – AS Brighton head to Old Trafford tomorrow, Manchester United have actually lost five times at home to promoted teams in the Premier League era. The Seagulls will hope to add to a list that includes Nottingham Forest (1994/95), Derby (1996/97), Middlesbrough (1998/99), Bolton (2001/02) and most recently Norwich (2015/16).
Adam's Friday and Saturday scores
West Ham 1 Leicester 2
Crystal Palace 1 Stoke 0
Manchester United 3 Brighton 0
Newcastle 2 Watford 1
Swansea 1 Bournemouth 1
Tottenham 2 West Brom 0
Liverpool 2 Chelsea 1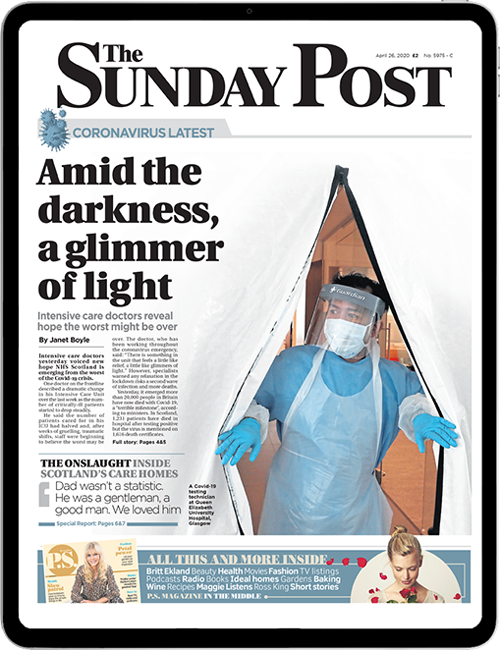 Enjoy the convenience of having The Sunday Post delivered as a digital ePaper straight to your smartphone, tablet or computer.
Subscribe for only £5.49 a month and enjoy all the benefits of the printed paper as a digital replica.
Subscribe