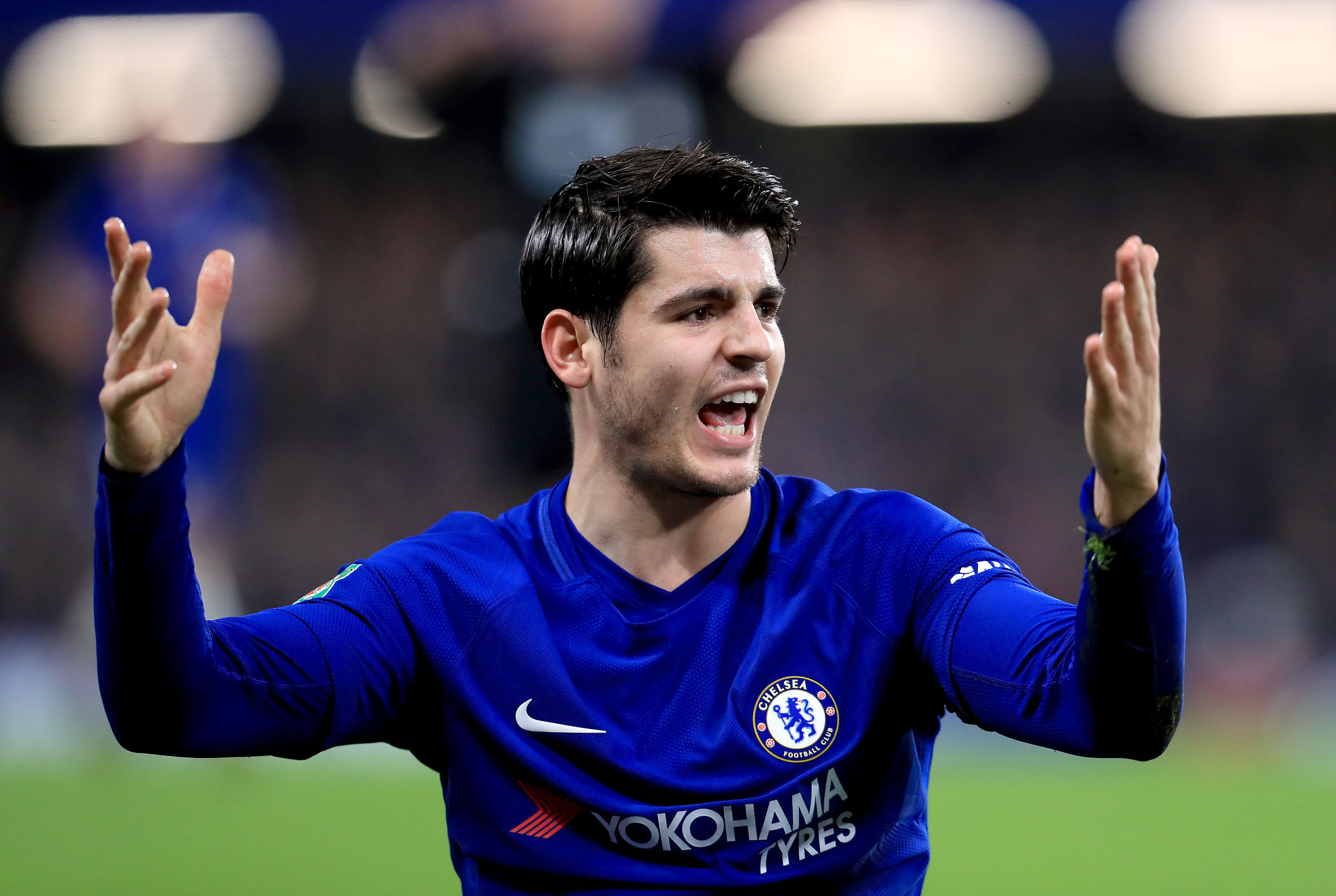 IT'S a belated Happy New Year from PREMIER LEAGUE WEEKLY for the first edition of 2018. Topics on the agenda for today include Alvaro Morata's form at Chelsea and the on-going struggles of Alan Pardew and West Bromwich Albion. 
Is the 'best league in the world' act starting to wear a bit thin?
TOMORROW, I am off to watch a match between the sides placed 11th and 15th in the table. Some might call that a mid-table contest. I don't. It's a relegation dogfight between Huddersfield and West Ham.
As things stand, only five points separate Watford in tenth from the relegation places. This shows that with 16 games to go, more than half the league is battling to survive. Forget this idea of building and progressing – the aim is survival pure and simple, so you can get your hands on another year's supply of TV cash.
Sky Sports have created this aura of the Premier League being the 'best in the world' and it is certainly the best marketed around the world with its cast of international characters and full stadiums appealing to people in so many countries. But aside from the top six, is the quality actually that good?
Huddersfield, Brighton and Newcastle – the three promoted teams – are all outside of the relegation places at the moment and must have been surprised about what they have encountered from clubs that have been in the league for five years or more. With one or two signings, a bit of togetherness and some good defensive organisation from the likes of Chris Hughton and Rafa Benitez, this trio of clubs has easily been a match for more than half the Premier League.
As it stands, eight clubs are currently averaging one point per game or less. If they carry on that form, none of those would reach 40 points – the accepted safety mark – yet five would still stay up, suggesting a drop in quality or a marked difference between those in the top six and the rest.
The TV companies may have played an unexpected part in this decline. Their love of the Premier League's cut-and-thrust pushed up the prices they were willing to spend to show the matches on TV. That increased the revenues available to the clubs. But the product has not got better, it has got worse. Everyone has become paralysed by fear. No-one wants to take a risk and lose, when so much is at stake.  The survival culture has produced survival football which doesn't now start in March or April, but is present from day one in August.
---
---
Are West Brom and Alan Pardew dragging each other down?
AS things stand, West Bromwich Albion and Alan Pardew are dragging each other down. Let's have a look at the bare facts. West Brom have not won a league game since August 19 – a wretched run of 20 matches in which they have drawn ten and lost ten. Put it this way, Manchester City's run of 18 straight wins started after and ended before the Baggies last tasted victory.
Throw in Alan Pardew's run at Crystal Palace before he was sacked in December 2016 and his run stands at one win in 19 Premier League games. Those omens are not good as West Brom try to mount a survival mission. When he took over, the Baggies were two points clear of safety, but they are now four points adrift. And tomorrow's home game against Brighton most definitely falls into the category of must win.
There have been a few reasonable results since he took over, including a draw at Liverpool and a point with Arsenal, but not that all important win. Confidence is low, although at least they got a victory at Exeter in the FA Cup last Saturday to get that winning feeling again.
Tony Pulis was sacked at West Brom because of disillusionment among the support and some poor results. Under Pardew, the results have got worse and the football has hardly improved. He is trying to make the team more attractive and effective going forward, without harming their defence, but that is almost impossible without changing the personnel.
The thing about Pardew as a manager has always been the idea of boom and bust. He took Newcastle to fifth and West Ham and Crystal Palace to the FA Cup final, in which they both narrowly lost. But when things have gone wrong, they have gone very wrong. He could not prevent Charlton from going down in 2007 and the other two London clubs had to sack him after long losing runs.
With trips to Everton and Manchester City next, the importance of victory against Brighton cannot be overestimated, both for West Brom's survival prospects and Pardew's very reputation as a Premier League manager.
Premier League Weekly: Manchester City are the team of the season so far, but who would make up a best of the rest XI?
Stat of the Day
37.5 – The average number of points secured by the team finishing 17th in the last ten seasons in the Premier League.
Player of the Day
LAST summer, Antonio Conte went out of his way to make ALVARO MORATA his main man. He showed the exit door to Diego Costa and paid £68 million to bring the Spaniard in from Real Madrid. Morata made a great start and scored six goals in his first six Premier League games, as he took to a new league in fine style.
But since then, things have got much harder with only four goals in his last 14 league matches. He has shown real profligacy in high-profile matches like the recent 2-2 draw with Arsenal and in the 1-0 defeat at West Ham, which have been costly slip-ups during a generally strong run of form for last season's Champions.
There are three factors which could be identified as behind Morata's difficulties. Despite having played for Real Madrid and Juventus and Spain at international level, this is Morata's first role as the main man. He played back-up to Cristiano Ronaldo, Karim Benzema, Carlos Tevez and Mario Mandzukic in previous seasons and wasn't replied upon for goals week after week.
To go with that extra responsibility has come the punishing English schedule, which saw 11 league games shoehorned into less than 50 days with cup commitments alongside that. Normally Morata would have enjoyed a fortnight off over Christmas to recharge the batteries but he has not had that this season. But with Chelsea still involved in four competitions, Morata must dig into the well because he is going to be required to play an awful lot more football.
Finally, he does not have the physical attributes that Costa brought to Chelsea's attack. Even if not having a great match, Costa would make sure the defenders were in a scrap and the Brazilian could impose his will onto proceedings. That is not Morata's game and so it is more pronounced when his level drops.
However, with only untrusted Belgian Michy Batshuayi as back-up, Conte will continue with Morata leading the attack. But if he can find the net against Leicester tomorrow, it could be a trigger for a strong second half of the season for the 25-year-old striker and his club.
Adam's Saturday Scores:
Chelsea 2 Leicester 1
Crystal Palace 1 Burnley 0
Huddersfield 1 West Ham 1
Newcastle 2 Swansea 0
Watford 1 Southampton 2
West Brom 2 Brighton 0
Tottenham 3 Everton 1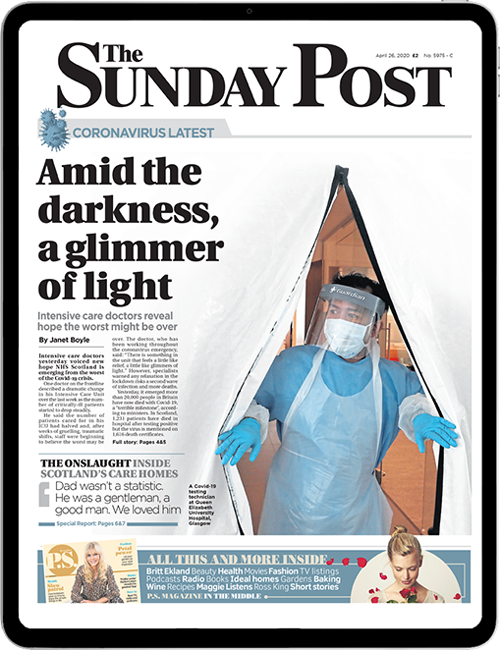 Enjoy the convenience of having The Sunday Post delivered as a digital ePaper straight to your smartphone, tablet or computer.
Subscribe for only £5.49 a month and enjoy all the benefits of the printed paper as a digital replica.
Subscribe