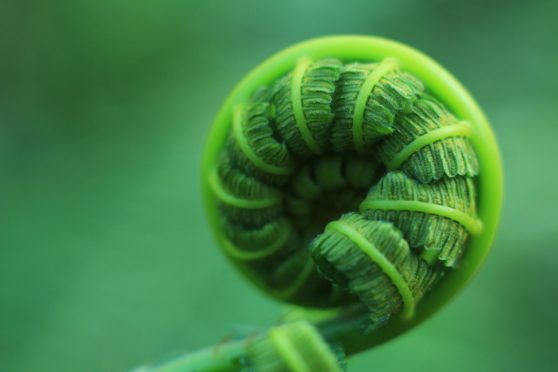 They have been described as the crocodiles of the plant world, the prehistoric plants dating back millions of years but still thriving.
Now scientists are urging green-fingered Scots to do their bit to ensure the primeval greenery grows on for another millennium.
Magnolias, ferns, monkey puzzle trees and horsetail all date back to a time when dinosaurs roamed the earth but are a common sight in 21st-Century gardens.
They also fill a valuable educational role as "living fossils" as they survived the cataclysmic asteroid strike that wiped out dinosaurs and went on to play a key part in shaping modern society by forming coal.
Plant experts have now encouraged gardeners to embrace ancient species but warned they have little chance of eradicating prehistoric weeds like horsetail that have already survived for millions of years.
Iain Macdonald, NatureScot's plant specialist, said: "Archaic plants have been around for millions of years and that's because they are successful. It's the same with crocodiles – you could say they are the crocodiles of the plant world. They're here to stay.
"Horsetail is a species that's capable of spreading using spores that can travel vast distances and end up on any disturbed land. It looks like something out of Jurassic Park.
"It's the same with ferns and they look fantastic with the shades of green. They are archaic but I think they should have a place in modern-day gardens.
"There are a number of reasons why these plants have survived so long. Depending on the species, some of them are quite tolerant to drought.
"Horsetail is tough. It can survive a fair amount of desiccation, spreads underground and produces spores. So it's a tough plant. It has a lot of silicon in the cells.
"In your garden, you can also get something called male-fern coming in without being asked. It's not invited, it just appears.
"With that, I would take out the ones I didn't want but if it was in a nice location I would leave it.
"Gardeners should definitely work with them if they can. Ferns grow in shade, and gardeners quite often struggle with what to grow in the shade, so why not think about a fernery and be creative with it?"
Some ferns even pre-date the dinosaurs as they were on earth 350 million years ago, and helped make oxygen for other life forms to survive.
Horsetail – also known as mare's tail – is now a scourge of modern gardeners but is believed to have been eaten by the Ankylosaurus and Triceratops in the late Cretaceous period between 100 and 145 million years ago.
Magnolias were also in existence in the Cretaceous period – 142 to 65 million years ago – and were at first pollinated by beetles as they were around before bees evolved. But they have adapted to the changing world and gone on to thrive.
Macdonald added: "Pollination definitely changes, as does dispersal. The ones that are well adapted will continue to survive, and the ones that aren't well adapted will die out.
"Magnolias are continuing to survive because they have a pollination strategy that works for them."
Many of the prehistoric plants growing in Scotland also contributed to human society by decaying to form rich seams of coal. David Knott, curator of the living collections at the Royal Botanic Garden Edinburgh, said: "Without plants, there would be no life.
"When you're talking about fossil plants, it gives a link to the past and how the plant is a survivor, but also a deeper understanding of the planet.
"It's linking to our ancient past through these related species, these living fossils.
"People maybe just look at horsetail as a problem and they maybe don't understand how it's evolved and what we have derived from it.
"If it wasn't for the industrial revolution, we wouldn't be where we're at as a consumer society.
"But, at the same time, we wouldn't be having these problems with climate change if we hadn't burned all these plant products, ie coal.
"I think it's important to remember that when we're growing or cultivating any plants we're doing good for the world, the planet, humankind, biodiversity. If you want to help the planet then plant a plant."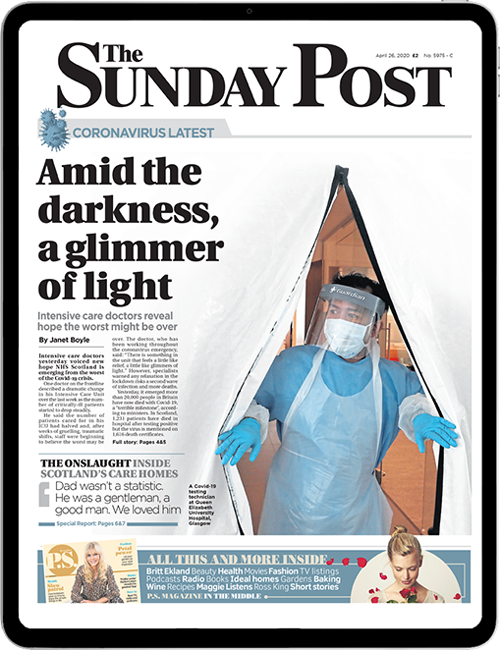 Enjoy the convenience of having The Sunday Post delivered as a digital ePaper straight to your smartphone, tablet or computer.
Subscribe for only £5.49 a month and enjoy all the benefits of the printed paper as a digital replica.
Subscribe