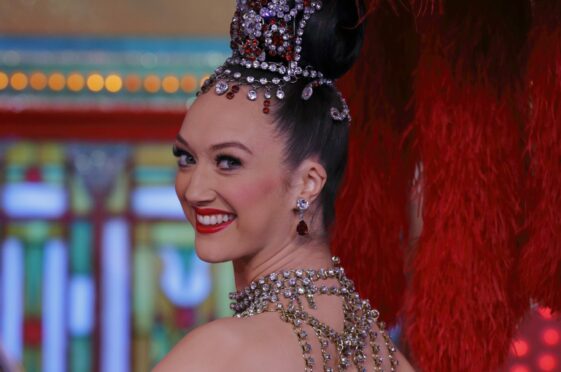 After the world's most famous cabaret in the world's most romantic city high-kicked its way into 2022, Moulin Rouge dancer Lucy Monaghan, originally from Glasgow, spoke to Sally McDonald about her delight at the New Year's Eve comeback and how Paris has coped with another year of restrictions.
Well, it is the morning after a momentous night before – the first Moulin Rouge New Year's Eve show since the pandemic struck nearly two years ago.
At the stroke of midnight, as the curtain lifted to reveal the famous line-up in all our finery and feathers, 2022 began and it seemed too, too long not only for us but for our audience who have been through some tough times.
A 29-year-old Scot living her childhood dream for the last eight years in one of the world's most famous cabaret acts, in its most romantic city, this first performance of 2022 will stay with me forever. There was no partying afterwards though – nightclubs here are closed as restrictions remain in place.
It is nothing, however, like what we experienced in the first eight-week lockdown that began on March 17, 2020 after President Emmanuel Macron announced France was "at war once again, this time with an invisible, elusive, and advancing enemy." It was chilling.
The Moulin Rouge shut for 18 months, the longest closure since being destroyed by fire in 1915. The club first opened in 1889 and in its 132-year history had welcomed stars like the legendary Edith Piaf It was devastating for us.
The first lockdown was strict. You were not allowed to stray more than one kilometre from your home and you needed a piece of paper to go outside which showed your reason for being there. The police could stop you and ask for your paper and you had to justify yourself.
A second major lockdown occurred again in October 2020. Restaurants and bars had to close until May the following year. But the Moulin Rouge didn't open again until September 10, 2021, and although we had a scheme similar to furlough in the UK, it was a very long time for us, as dancers, to try to stay fit and on top of our dancing. We were largely housebound during the major lockdowns.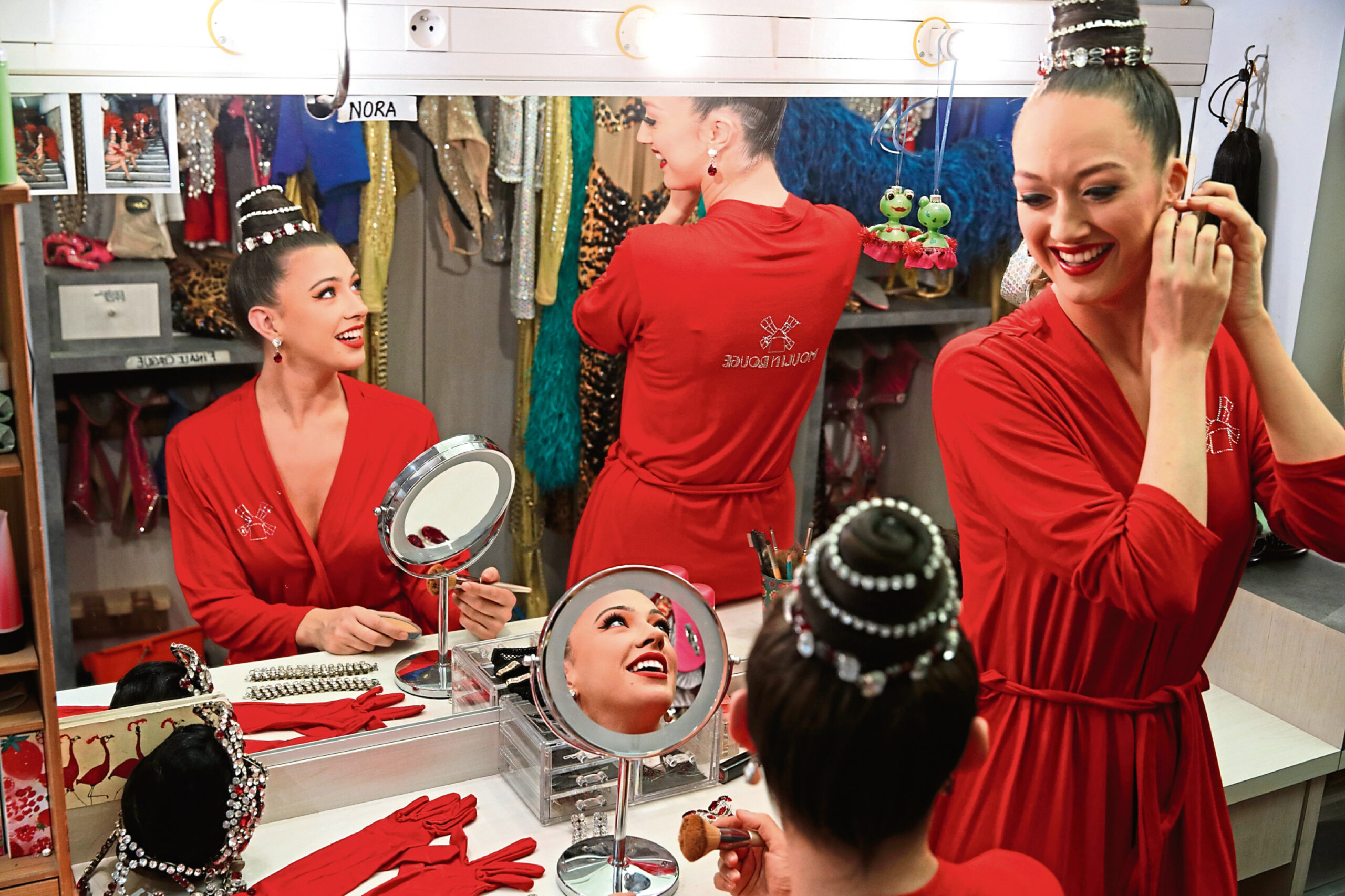 I did a lot of exercise in my tiny 24-metre-squared apartment in Montmartre because gyms and dance classes were also shut. I'm a member of the 21 Blanche gym in a former private mansion built in 1901.
It's my favourite place in the city but I couldn't go there. So I took Zoom online exercise and dance classes with the rest of the Moulin Rouge company. I used my kitchen worktop as ballet barre, and put a mat down every day to do exercises. It was a challenge.
All I could see from my window was the building opposite. But the streets were completely deserted. It felt apocalyptic. With the first lockdown, a lot of people who had families with larger homes elsewhere or who had holiday homes in the south packed up their cars and fled. There was gridlock as they tried to get out of the city.
The second lockdown was slightly easier than the first. When it ended, there was a new sense of hope and I was so happy when we got the message that we were going back to work. We had to have three months of fitness training and rehearsals first, putting the costumes back on and becoming accustomed again to dancing in them.
When the Moulin Rouge finally reopened for the first post-lockdown performance it was very emotional. As the music started and the curtains parted the audience were already on their feet for an ovation. Seeing them standing like that, clapping and cheering before we even did anything was unbelievably moving. We all felt tearful.
Today, it's great to have such a large part of our lives back and now that tourists have returned to Paris, things seems so much more normal. Current restrictions are not so many compared to before.
We have health passes that are scanned to allow entry to places like cafes and restaurants. A health pass is granted if you have had two doses of the vaccine, or a negative test within the last 24 hours. There is also a recovery pass for people who have had the virus. At present, indoor gatherings of no more than 2,000 are allowed and 5,000 outside.
I joined the Moulin Rouge at 21, straight out of the Central School of Ballet in London where I had been from age 16 but I first heard of it from one of my teachers at the Dance School of Scotland in Glasgow. It is my dream job and I think my family are proud. My dad Charles, a retired electrical engineer, my mum Aileen who works in education and my brother Matthew, a tennis coach, have seen the show many times.
I still can't quite believe I am here in this beautiful city of Paris, it seems a long way from where I grew up in Hyndland, Glasgow, and even now I am thrilled when I hear the peel of bells from Montmartre's Sacre Coeur Basilica or walk to work along streets once trod by Renoir and Picasso.
Parisians have given me such a warm welcome despite the sensitivities and complexities of Brexit. They only seem to be concerned that I coped with the paperwork that entitles me to stay. I love my life here.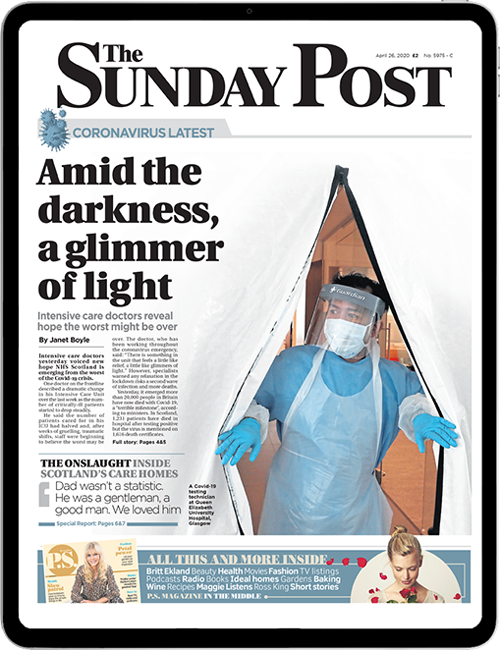 Enjoy the convenience of having The Sunday Post delivered as a digital ePaper straight to your smartphone, tablet or computer.
Subscribe for only £5.49 a month and enjoy all the benefits of the printed paper as a digital replica.
Subscribe