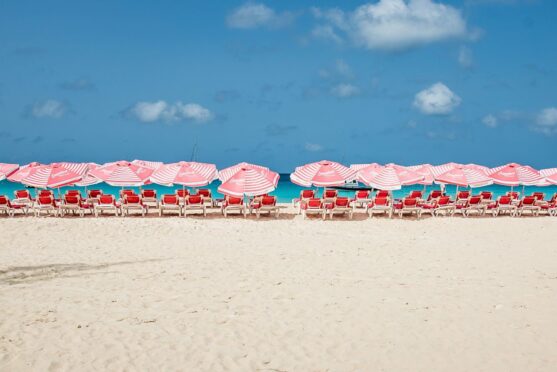 I have never been one of life's planners. My diary is dusty, my notepad a graveyard of to-do lists half done.
In life pre-Covid, socialising just…happened. I stretched back and crowd-surfed on a wave of other, more organised, people's plans. I liked the walk-in-only restaurants because I didn't have to dash out the sorry-I-don't-have-a-reservation spiel after dropping in on a hungry impulse.
The best gigs were the impromptu ones that materialised on a week night after a post-work sharpener. When travelling, my preferred way to fly was by the seat of my pants: a last-minute ticket to anywhere, please. Oh go on, surprise me!
This was not a stressful existence, not consciously anyway, because it had ever been thus.
As a child, I was amazed when my friends knew where they'd be holidaying the following year – if my family ever went away, it was always the result of a late deal unearthed by my mum during an 11th-hour Teletext button-bash.
Weekend plans for the Radmehrs emerged, yawning, in the embers of a Saturday afternoon. Spontaneity ruled our roost.
In 2020, while everyone else's calendars surrendered to Tipp-Ex, mine – already bare – remained unblemished.
I didn't panic about my life being thrown into disarray because, frankly, there wasn't much array to dis. Quietly, I was relieved. I couldn't be disappointed if I had nothing in particular to look forward to.
Except now it doesn't quite work that way, does it?
When you have come to rely on a lucky bag of chance and circumstance as your primary source of joy, and those opportunities suddenly disappear, disappointment bleeds into the crevices of your subconscious.
And if, like me, you are uncharacteristically organised in your professional life and use work as a distraction during challenging times – well, let's just say I've made little room for fun lately and I have the absence of laughter lines to prove it. Who needs Botox?
I haven't holidayed since 2019, have barely seen my pals and have been to the cinema once in the past two years. Obviously there have been times when none of these activities were permitted but even when I could, I didn't.
It's not just because I'm rubbish at planning, either. Do you remember when, at the start of the pandemic, we were instructed not to shop for non-essential items?
I scuttled through the supermarket aisles collecting butter and eggs, burying biscuits beneath the bread in my basket. Indulgence felt disrespectful; the pursuit of pleasure frivolous. I don't think that mindset ever left me.
But that's all going to change this year because in 2022 I am resolving to plan for pleasure. I am picking up my diary and in thick, black ink blocking out afternoons, evenings, weekends and weeks in which
I'll do my damnedest to have a bloody great time. A festival with my best friend, a day trip to a spa, a hot date with my oven to slowly cook Nigella's chicken with 40 cloves of garlic (let's face it, nobody else will want to date me after that).
Not everything will go to plan, of course but I'd rather have something to look forward to than for the months to stretch out before me without shape or punctuation. Without joyful plans we have no stories to tell ourselves, no prospective adventures to animate our imaginations, no colour to break up the grey.
Fun is not one of life's optional extras. It is not the ruffled hem, the jewelled buckle, the feathered trim; it's the stitches that hold the fabric of our lives together. Right now, we're the only ones who can thread that needle.
If we don't, we'll surely come undone.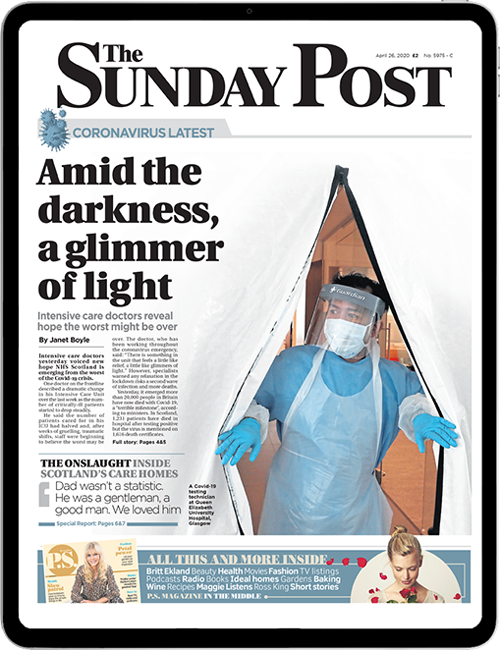 Enjoy the convenience of having The Sunday Post delivered as a digital ePaper straight to your smartphone, tablet or computer.
Subscribe for only £5.49 a month and enjoy all the benefits of the printed paper as a digital replica.
Subscribe