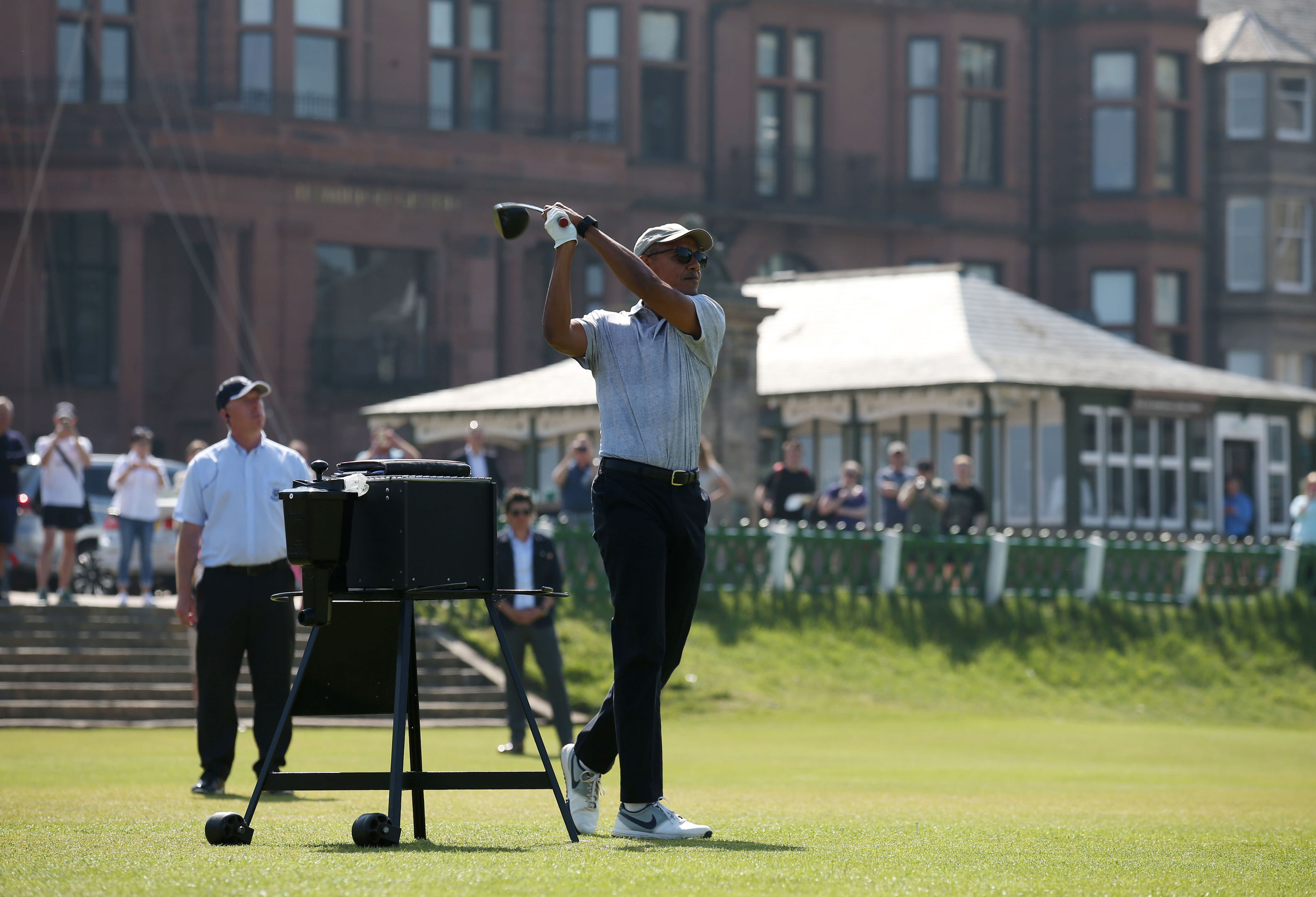 A VERY special tourist teed off at the first hole at St Andrews this morning – former US president Barack Obama.
Obama is enjoying a round at the Old Course, a popular attraction for many visitors from abroad, in front of thrilled onlookers.
He's in Scotland for the first time to attend a dinner tonight set up by Sir Tom Hunter's charity foundation.
Tickets for tables of 10 went on sale from about £5,000 and quickly sold out.
Profits are to be split between children's charities in Scotland and the Obama Foundation, set up by the former president and his wife Michelle.
Singer Annie Lennox, rock band Texas and comedian Kevin Bridges will provide the entertainment.
READ MORE FROM THE SUNDAY POST
Barack Obama visits Scotland for the first time today for Edinburgh charity dinner