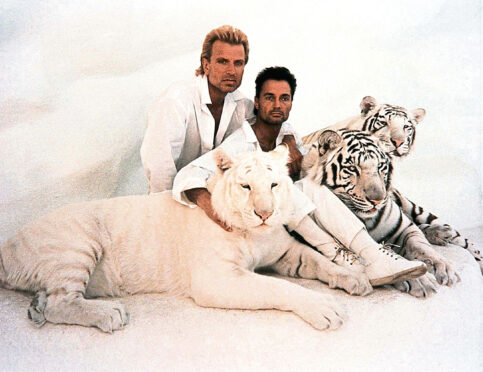 Wild Things: Siegfried & Roy
Apple Podcasts
On October 3, 2003, magician Roy Horn celebrated his 54th birthday. As was fitting for one half of flamboyant duo Siegfried & Roy, it was a lavish occasion.
Hours later, Horn would be in intensive care after being mauled while performing on stage in Las Vegas by one of the pair's trademark white tigers.
The near 200-kilo Bengal, called Mantecore (which translates as "man-eater") clamped Horn in his fearsome jaws and tried to drag him to his cage, presumably to make a meal of his handler.
Horn barely escaped with his life, and the pair's career never quite recovered either.
It's now the subject of a gripping new podcast which looks at both the fateful night in Vegas as well as the background story of both Horn and his partner, Siegfried Firschbacher.
Wild Things, from Apple, is a tense tale which flits between the two stories. Both men were highly odd, as you would expect two camp men who made tigers dance on stage to be.
In investigating the night of the attack, filmmaker and journalist Steven Leckart investigates why Mantecore pounced on Horn.
Among the theories are that Horn had become distant from his animals, treating them as props, which meant they weren't as comfortable around him as they perhaps could have been.
Police in Nevada also investigated whether the attack could have been attempted murder: animal activists, it was theorised, may have tried to upset the big cats.
A woman with a particularly tall beehive hair-do might also have agitated Mantecore but most bizarre of all is the Demi Moore theory, and how the star of GI Jane, who visited the magicians and their animals, may have excited the big cats before their performance…
---
Audible
He's one of the biggest brains in public life now TV presenter and author, Stephen Fry, is examining all of our minds in a new series, Inside Your Mind.
Over the course of 12 episodes, Fry guides listeners through how your brain works, from the powers they have over sexuality, creativity and vocabulary.
Scientists, psychologists and anthropologists line up to tell Fry that it's all in the mind.
---
BBC Sounds
The Grimmer family moved from the UK to Australia in 1969 but months later, three-year-old Cheryl Grimmer disappeared from Fairy Meadow beach in New South Wales.
She was never seen again. In the moments before she vanished, she was being looked after by her oldest brother, Ricki.
He was just 7. This is the story of that day, and of its impact in the months, years and decades that followed.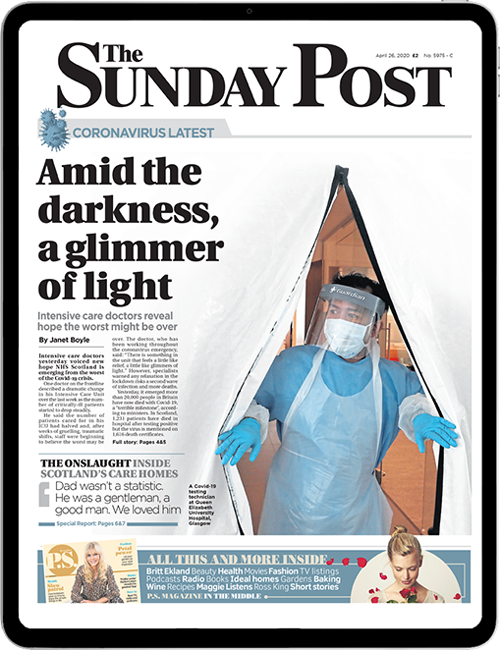 Enjoy the convenience of having The Sunday Post delivered as a digital ePaper straight to your smartphone, tablet or computer.
Subscribe for only £5.49 a month and enjoy all the benefits of the printed paper as a digital replica.
Subscribe