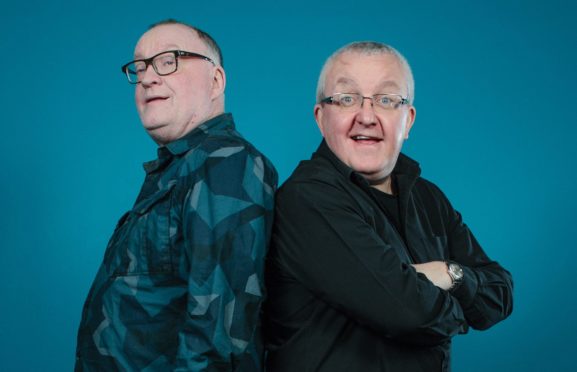 It is the self-proclaimed pettiest and most ill-informed football show on the radio but, still after 25 years, for many fans of Scottish football it remains the funniest.
Radio Scotland's Off The Ball was never expected to run for a quarter of a century when it started out in 1994 with three unknown names cracking gags about the beautiful, and sometimes not so beautiful, game.
While two of the host of the first season went on to the relative obscurity of a niche comedy show called Still Game, host Tam Cowan became a mainstay long after Greg Hemphill and Sanjeev Kohli had been subbed.
And this year the show achieved a silver anniversary – a milestone nobody could have predicted, when it was launched by producer Alan De Pellette (who also had a hand in the early days of Still Game as a theatre show) 25 years ago.
After its first season run of 30 minute shows, the format was rejigged, bringing in football analyst, media polymath and St Johnstone fan Stuart Cosgrove as the intellectual foil to the pies-and-pits of co-host Cowan's Lanarkshire wit.
And while the football landscape has changed in the quarter century since the show kicked off, it has always played to its strengths – off-beat analysis and reflection on the highs and lows of all things Scottish football, and very often none of them.
Cosgrove – a journalist, presenter and Channel 4 executive – was 42 when he joined the year-old programme, and Cowan, who had gained note for his acerbic wit in a newspaper football column columnist, was 25.
They've since embedded themselves in country's cultural landscape, as the "odd couple of Scottish football" featured in a new BBC Scotland documentary to be shown this week.
We snuck into the Off The Ball training camp to get each host's candid views on the other….
---
Cowan on Cosgrove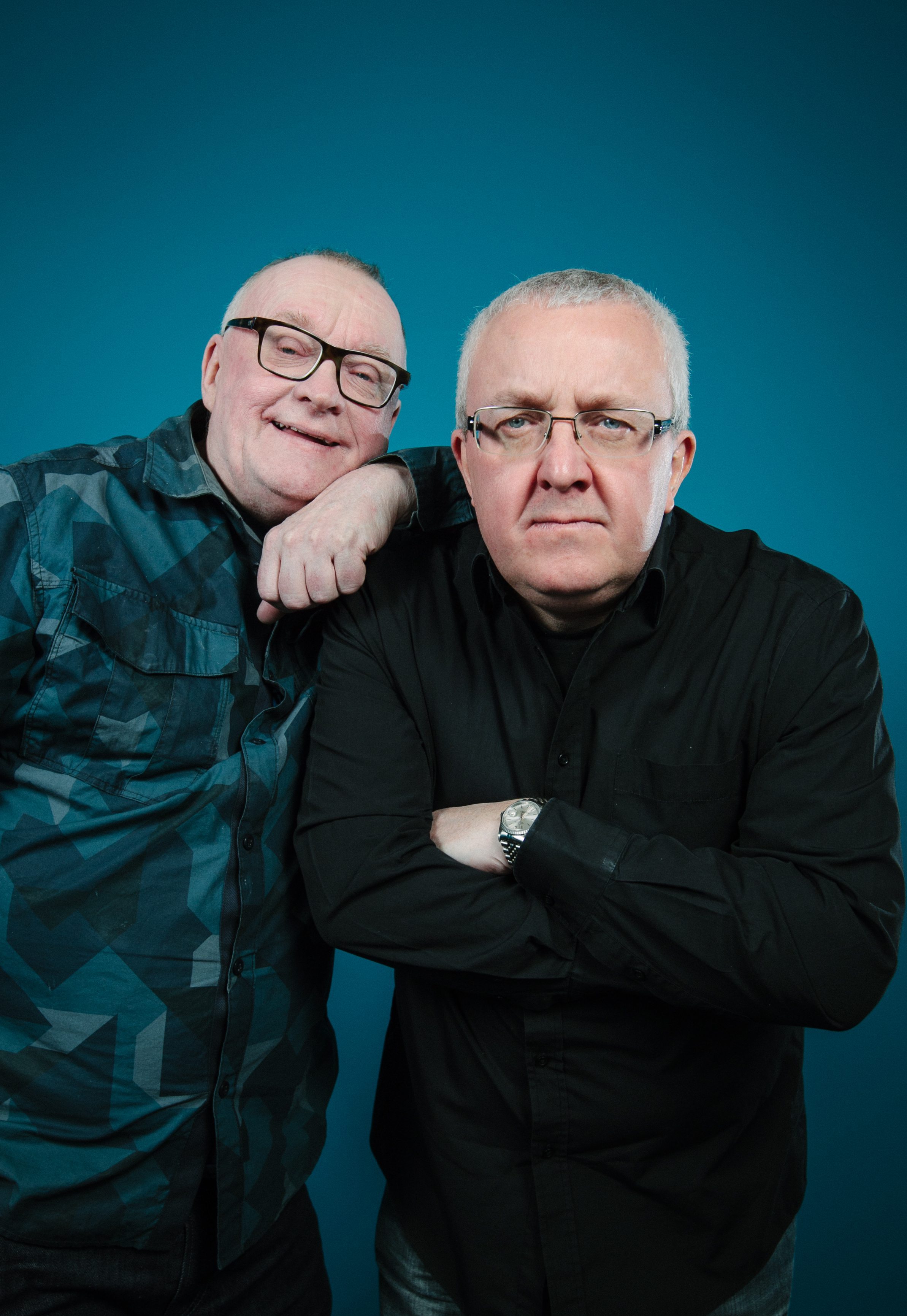 I first became aware of Stuart through his book, Hampden Babylon, in the late 1980s, which was a wry look at Scottish football at a time when there weren't many humorous books being written about the game.
After that, when his name popped up on late night arty-farty TV shows I actually saw who the guy was.
He was stick-thin with quite a high voice and those shaded glasses. I started tuning in because I liked him – he was Scottish, and he was a football fan.
The first time I remember seeing him in the flesh was at a Motherwell-St Johnstone game. You know that feeling you get when you see someone famous when you're on holiday? I remember feeling like that when I saw him outside Fir Park that day. He was walking round the stadium with a wee posse of St Johnstone fans who, in their day, might have been some pretty serious casuals, but now they were like the Dad's Army of casuals, and Stuart was leading from the front.
Stuart was a self-confessed football casual, right into the culture of the clothing and the music and the brotherhood of travelling to games together. But I think his career as a casual was curtailed by his far-travelling media career which led to him spending a lot of time in London.
Hampden Babylon put him in the frame for Off The Ball after Sanjeev and Greg, and when you look back now he was an obvious choice.
The original format was based around three people enthusing about Scottish football but only one was a serious football fan.
I thought it was working, as it was something different, but if it hadn't come back after that first run then I wouldn't have given it a second thought.
Because I'd been there with Sanjeev and Greg I think they thought it was a courtesy to have me on with Stuart. It was basically an audition for me. I expected after the first week that they'd try other people and I was just keeping my fingers crossed that a few weeks down the line I would get another go at it. But Stuart very graciously said to the producer that we should stick with me for the next week, that there might
be something there.
Our background gave us an immediate bond, the fact that we both support diddy teams,
and we come from similar working-class backgrounds in Motherwell and Perth.
I don't think we've ever had a real fall-out. There was one time when he ate all the poppadoms when we went for a curry and he lost the rag with me when I pointed it out. We had an on-air row about an apostrophe, and I remember the feeling of sheer joy when a lady from one of the universities called in and calmly put Stuart in his place by saying I was correct.
You always hear about these couples who stay happily married for 60 years because they're not in each other's pockets.
I think that's the same with me and Stuart. We meet on a Saturday morning and gossip away like Les Dawson's Cissie and Ada do our preparations for the show and then when we go off air it's a case of: "See you next week".
Tam's best bit
Paul Daniels saved my life. My dad and my wee sister were down in Blackpool when I was 16. We were crossing the main road at the North Pier to go back to our digs and I was carrying on with my sister, not watching the road. I actually ran out on the road and I just heard this wee voice saying: "Stop!" A lorry was coming which would have battered me to a pulp. I got such a fright, crossed the road dazed, and looked back at the couple who had shouted and I thought it looked like Paul Daniels with a stookie on. Years later I got them on the show, and when I asked, Debbie's eyes lit up and she confirmed he did have a stookie on at that time. So it proved I hadn't imagined the whole thing and Paul Daniels did indeed save my life.
---
Cosgrove on Cowan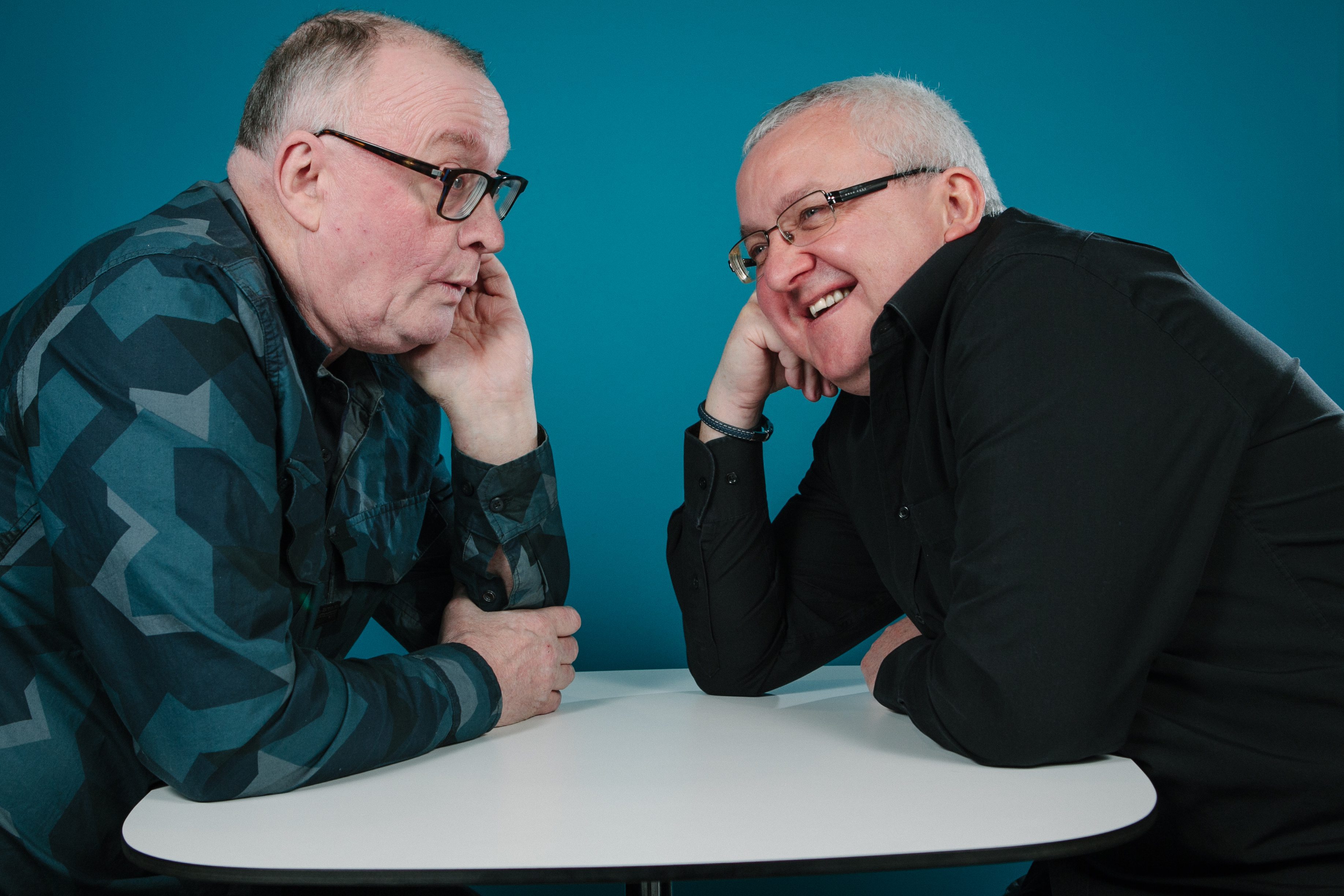 I first came across Tam lying in a crumpled heap in Glasgow Airport. Not Tam himself, but his newspaper column, which was a fanzine style commentary on the week in Scottish football.
It was smart, with good one-liners and I liked it. It was fresher than the rest of football coverage at that time.
I moved in trendier circles than Tam. I would be out at a Northern Soul all-nighter and he'd be living with his mum.
I felt there was something different in Tam, and the big thing between us was that we supported smaller teams, not Celtic or Rangers, and the consequence of that meant
you had a focus for your satire and your jokes.
Tam has always had that feeling of being out of time, and it's a very odd thing about him.
His musical taste is from his father's generation, Perry Como, crooners and all that. If you were to ask Tam questions about the rave era, for example, he would look at you like you were mad.
When I started doing Off The Ball with him, I thought it was something I would maybe do once and move on. I never imagined I'd have 25 years of it. Sanjeev and Greg were virtually unknown in Scotland at that time, so there was no sense of replacing people who were famous.
Over the years we've deliberately exaggerated the differences between us. I've played up the pretentious language and pomposity, and he's played up the world of being stuck in the past.
Like Jo Swinson I have an accent for every town, whereas Tam has a more settled sense that he's speaking to west central Scotland.
I'll use terms from political theatre and Freud or whatever and they're intended to annoy Tam. He knows I'm doing it to provoke him.
Tam's defining characteristic is resistance to change.
He's very centred in his belief and demeanour. It takes him ages to change, whereas I'd change every week. He rages against new technology until he gets a new mobile or joins Instagram, then he obsesses about them. He goes to the same place on holiday. He's a creature of habit.
We've been there for each other as friends on a few occasions. Tam saw me breaking down at my mum's funeral doing the eulogy, and was very supportive.
I've always been very pro-women's football, but when he was suspended after writing a parody column in a newspaper about women's football, I felt uneasy about it, because he didn't say those things on the show and it felt as if he was hung out to dry.
He was suspended by the BBC just before the show that day, and we met afterwards to talk as he'd left looking very defeated. But he said what he said and did what he did.
But we're not Morecambe and Wise, we don't go to bed together and, unlike a rock band on tour together day after day, we don't have that same level of fury building up over personal ticks.
Stuart's best bit
We had a hypnotist on who convinced us he could hypnotise Jim Spence to sing Rule Britannia in the studio triggered by someone saying 1966. He took him out the studio, and later in the show someone mentioned 1966 and sure enough Jim jumps up and starts singing Rule Britannia. To this day Jim, a big independence man, says he wasn't playing along with any gag. He was hypnotised. It's one of many favourite moments over the years.
---
Paul English: I'm always game to get off the bench and on air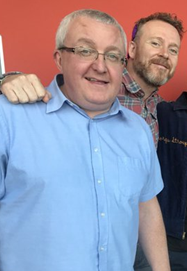 The call will come, typically, on a Thursday, writes Paul English.
A producer, no doubt let down at the last minute by a former footballer, or celeb, will ask me to get warmed up for 90 minutes of petty and ill-informed football banter on  Radio Scotland.
I've been a Celtic fan all my life. Aged 12, I could tell you every goal Billy Stark scored for Celtic during that year's Centenary Season. I still can.
But I'm no football expert. Which makes me a dependable occasional substitute.
Over the years, I've lined up opposite Stuart and Tam with Jimmy Nicholl and Tosh McKinlay and even Eddi Reader. I've told tales about singing to 40,000 at the UEFA
Cup final in Seville, of scoring for Kilmacolm Primary's Under-12's from the halfway line and being the son of Miss Celtic 1966.
Not once have I got involved in arguing about a manager or an offside decision or a sending off. Leave those ever decreasing circles to other football shows.
The late great Bill Shankly said football was far more serious than life or death. If he'd lived long enough to hear Off The Ball, I'm sure he'd have happily had his mind changed.
---
Off The Ball: Petty and Ill-Informed, Wednesday, 10pm, BBC Scotland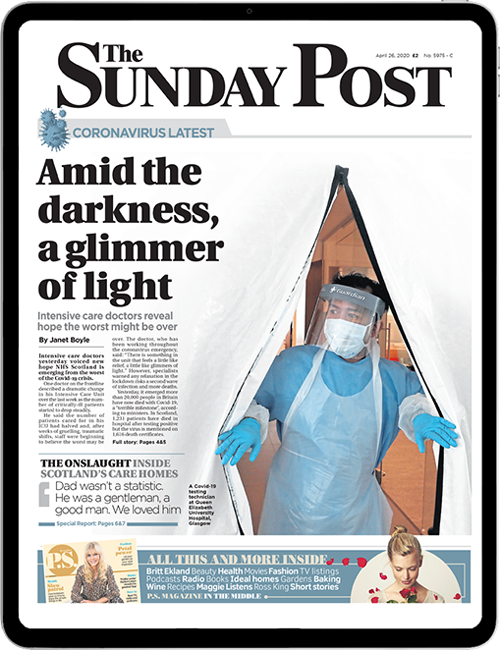 Enjoy the convenience of having The Sunday Post delivered as a digital ePaper straight to your smartphone, tablet or computer.
Subscribe for only £5.49 a month and enjoy all the benefits of the printed paper as a digital replica.
Subscribe