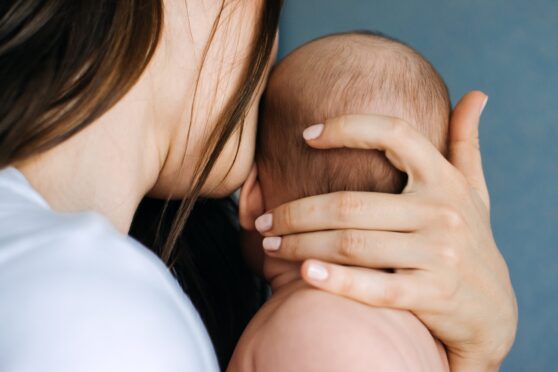 Suicide is now the most common cause of death among new mothers as experts call for an end to Scotland's postcode lottery in specialist mental health care.
New research has confirmed suicide is the leading cause of maternal death in the first year after a baby's birth while more women are also taking their lives during pregnancy.
Responding to the UK-wide research, clinicians in Scotland warned the devastating toll may be even higher here than elsewhere in the UK.
Laura Seebohm, chief executive of the Maternal Mental Health Alliance (MMHA), a charity campaigning for better specialist services, said progress has been made but persistent regional differences in perinatal care mean women in Scotland remain at needless risk.
She said: "Mental health problems during pregnancy and after birth are common but they can also be incredibly serious.
"Whilst the availability of specialist care has improved in recent years, there is still a postcode lottery.
"We need to see a clear action plan for how the Scottish Government intends to build on the progress made and fund the expansion of perinatal mental health services."
Around one in five women suffer mental health problems while pregnant or soon after and MMHA has launched the Everyone's Business campaign to close the gaps in care and support.
Annabelle Openshaw, the campaign coordinator in Scotland, said the Scottish Government's Mental Health and Wellbeing strategy published in June was welcome and showed a commitment to providing essential perinatal mental health.
However, she added: "The strategy must now be followed by clear, robust, and adequately financed plans for delivery."
Perinatal mental health care
The charity's research suggests only two of Scotland's 14 health boards, Lothian and Greater Glasgow, deliver the highest-quality perinatal mental health care while there are no multi-disciplinary teams supporting women in Orkney, Shetland and the Western Isles. While £5.7 million was intended to be spent on perinatal mental health services by the Scots health boards almost half of them underspent because of problems in recruiting and retaining staff which, the charity believes, is partly linked to uncertainty around future funding.
It says there are serious concerns around regional variations in specialist care with women in the Highlands and islands facing particular difficulties in getting specialist help.
Scotland's Perinatal Mental Health Network, established in 2017 to set and secure national standards in care, suggests lower birth rates in rural areas makes it more difficult to create specialist teams. Women suffering mental health issues during and after pregnancy in the Highlands and islands are treated by local mental health teams with access to specialist clinicians from bigger health boards.
Dr Gavin Philipson, vice-chair of the Perinatal Faculty, Royal College of Psychiatrists in Scotland, said recent changes have undoubtedly improved services from what was a low starting point.
He said: "The big health boards have stand-alone teams but elsewhere you need a hybrid model, working with more general psychiatric services. There are differences in geography but that does not necessarily mean there has to be a postcode lottery, you can look at how a service is configured to ensure it meets targets and has the required specialist input."
A newly-published report by Mother and Babies: Reducing Risk through Audit and Confidential Enquiries UK showed "deaths from mental health-related causes account for nearly 40% of deaths occurring between six weeks and a year after the end of pregnancy with maternal suicide the leading cause of direct deaths in this period."
Figures released last month by National Records of Scotland showed the number of women taking their own lives in 2022 increased by 18 to 206 out of 762 probable suicides with new mothers living in poorer postcodes most at risk.
Clare Cook, development manager at Parent and Infant Mental Health Scotland, echoed calls for mental health services to build links with charities working to support mothers and babies.
She said: "Great progress has been made over the last few years but statutory services cannot sustain the level of the support that is required and this is where the voluntary sector can complement and add value.
"We would call on policy makers and budget holders to be bold in relation to funding allocation."
Joanne Smith, policy manager at child protection charity NSPCC Scotland, said there has been progress, but added: "We know from our research that good mental healthcare during pregnancy and early years is a postcode lottery and not all parents, babies and families receive the care they need and deserve. That can lead to problems escalating and it is critical that national and local budget holders are making informed decisions."
The Scottish Government recently published standards for mental health care which, it says, aims to reduce regional variations while the development of perinatal and infant mental health services will be overseen by a new Joint Strategic Board.
It added: "Since 2019 we have invested over £26m to support health boards in developing services which includes 11 new and three expanded perinatal mental health teams."
'When I relapsed, I wasn't eligible for the same kind of specialist care as before'
A new mother has told how she was refused specialist support during a terrifying relapse of mental illness because her baby was too old.
Lesley McArthur, first suffered postpartum psychosis weeks after the traumatic, premature birth of her daughter in January 2019.
"It was a very stressful time before my daughter was born and my hormones were all over the place then I had go back into surgery. I was on morphine and other drugs for the pain but I couldn't sleep and my thoughts were just racing, faster and faster. I was completely irrational, delusional, hyper.
"I was utterly convinced my family were superhumans, for example. Everyone had been talking about Grace being a miracle baby but I knew she was, in fact, a superhuman baby. We all were. I just lost myself."
Her behaviour was so worrying that within weeks of giving birth, she was taken to Carseview, a psychiatric unit, in Dundee, for a night before quickly being sent to a specialist mother and baby unit at St John's, Livingston – one of only two in Scotland.
"Postpartum psychosis is still psychosis but the difference in Livingston is that mothers are with their babies and have that focus," Lesley explained. "There is also one nurse to every patient when things are severe and they have specialist experience and awareness."
After recovering, Lesley returned home to Broughty Ferry, in Dundee, but then, in October 2021, suffered a potentially-catastrophic relapse.
"I had weaned myself off my anti-psychotic drugs but, with hindsight, should have stayed on a lower dose. I just spiralled back into mania, into delusion. I wasn't aware that I was hearing voices but was replying to questions that no one had asked."
Fearing for her safety, her family again admitted her to Carseview but, this time, because her daughter had turned one, there was no swift transfer to specialist care and the mother-of-three would spend months in the psychiatric unit away from her children with visitors strictly limited. "It was so different from the mother and baby unit, like night and day," Lesley said.
"I suffered postpartum psychosis and was given specialist support and allowed to have my daughter with me but then, when I relapsed, wasn't eligible for the same kind of care. It was a completely different experience, a much more difficult experience."
Her sister, Margaret Reid, 36, was so dismayed by Lesley's treatment that she began campaigning for greater care for pregnant women and new mothers across the country.
She has lodged a petition at Holyrood calling for national standards of care in every health board; a new mother and baby unit in the north-east; family liaison services at general psychiatric units; and, in particular, the extension of specialist support for new mothers after their baby is 12 months old.
She said: "The cut-off point seems so arbitrary, so sudden. If new mothers need specialist help the day after their baby's first birthday, they are treated in an adult mental health unit and separated from their child. It is barbaric. Lesley's illness was the worst time of our lives. It was hugely distressing for the family."
Conservative MSP Tess White is supporting her campaign calling for greater flexibility and an end to the rule that block new mothers from specialist clinical support as soon as their baby turns one.
The North East MSP is sponsoring an event at Holyrood next month – Perinatal Mental Health is Everyone's Business – when a range of experts and mothers will discuss how care can be improved.
She has accused ministers of dragging their feet over changing the rules for accessing specialist help and called for greater urgency to ease the postcode lottery.
She said: "For many mothers with mental ill-health, the 12-month mark after giving birth is a precipice where the nature of support changes or falls away.
"The board tasked with looking at the issue disbanded in March and now we're being told that further policy development is required before any final decisions are made.
"Meanwhile, women outside the central belt are missing out on the highest standard of specialist perinatal mental health services and the north-east is still waiting for a mother and baby unit.
"One in five women will experience a perinatal mental health problem, so it is vital there is the right support in place, wherever you live and for as long as it is needed."
---
If you need someone to talk to, call The Samaritans on 116 123.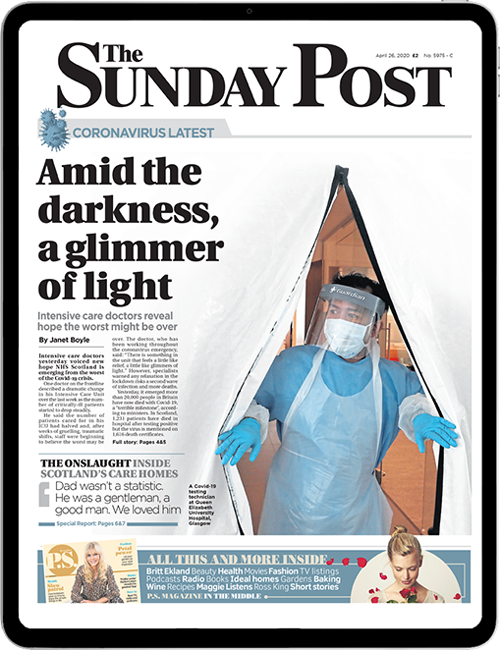 Enjoy the convenience of having The Sunday Post delivered as a digital ePaper straight to your smartphone, tablet or computer.
Subscribe for only £5.49 a month and enjoy all the benefits of the printed paper as a digital replica.
Subscribe