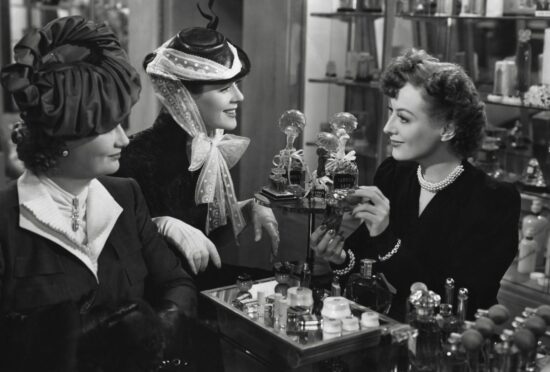 Buoyant perfume sales are giving retailers hope for a Christmas shopping surge in defiance of fears of an economic chill.
Economists often look to the so-called Lipstick Index in tough times with shoppers' willingness to spend on little luxuries reflecting wider levels of confidence in good times ahead.
However, sales of perfume not make-up is the indicator giving festive cheer to stores pinning their hopes on a December rush.
According to market research company, The NPD Group, fragrance sales increased 25% in the first half of this year, accounting for 81% of sales growth in the prestige beauty market while demand for cosmetics fell by as much as 70% during lockdown.
And while, traditionally, the majority of perfume sales have come from stores, online fragrance sales increased 91% between January and June.
Jonny Webber, from retailer Perfume Direct, said: "The pandemic has fuelled a bit of a perfume obsession as the nation turned to fragrance in lockdown to treat themselves and lift their spirits. Both retailers and shoppers had to adapt to not being able to buy fragrance in store, in the usual way, and the result is that people have become a lot more tuned in to their favoured scent notes and fragrance types, making them more confident in buying perfumes without trying them on."
High street giants John Lewis reported a 24% year-on-year increase in sales of perfume, and the three most searched products on their website – which grew by grew by 73% in the last financial year – were all luxury fragrances. The top spot went to Maison Francis Kurkdjian Baccarat Rouge 540 Eau de Parfum, which retails for £215 a bottle, and has been pegged as the top beauty gift for 2021.
Megan Mosley, lead for make-up and fragrance at John Lewis, said: "Until now, this fragrance has been an insider secret, but this year we are seeing Baccarat Rouge explode as customers fall in love with this sophisticated scent."
With social outings restricted for much of the past 18 months, it would be logical to think perfume use would decrease in much the same way as lipstick and other cosmetics, which became largely redundant due to working from home and mask wearing in public. However, it is thought demand for fragrance remained high as buyers used scent to boost their mood.
Webber continued: "At the start of the pandemic a lot of our best sellers became even more popular as people turned to scents that were familiar and perhaps a little nostalgic.
"People were looking for comfort and familiarity in an uncertain time."
Alessandro Commisso, product inventor at cosmetics company Lush, agreed: "We have seen a huge shift in how perfumes are chosen and used by our customers. People have been wearing perfumes to lift their own mood – as self-care.
"Perfumes have become the perfect ritual to take a break from our lockdown lives and go somewhere else just by following your nose."
The NPD Group estimates that in the UK November and December account for around half of a full year's worth of fragrance sales – with sales totalling £550 million in 2019 – and Webber says 2021 is no different.
He explained: "Christmas is always a hugely popular time for perfume sales but we are expecting it to be even more so this year.
"People have really appreciated the sense of luxury, and also comfort, that fragrance has provided over the past year or so and this is something that they are keen to take into 2022."
Our business definitely went up in lockdown. Perfume is a sensory experience that can be enjoyed in your living room
Surrounded by thousands of tiny glasses bottles, each filled with everything from ubiquitous to unique raw scents, Euan McCall and Chloe Mullen have spent the past 10 years crafting bespoke fragrances unlike anything you would find on the high street.
Handcrafted in their studio in Stockbridge, Edinburgh, the couple design scents for other brands, as well as a limited range of luxury, small-batch perfumes under their own name, Jorum Studio, all of which are inspired by everything from childhood memories to daily walks around the city.
As an experienced perfumer, McCall believes carefully balancing different scents has the power to unlock emotions and make people feel more connected – something that has been key to the increase in fragrance sales over the course of the pandemic.
"It is interesting that fragrance sales across the board, globally, are up," said McCall, who has held a passion for fragrance since he was a child. "There's always been what economists refer to as the 'lipstick effect' but it has really been exclusively for lipstick and other luxury goods – perfume was kind of just thrown into that mix.
"Now, perfume, more so than many other categories, has been performing so highly. The only explanation we can think of is that people, as animals, need aromas more than we think we do. During lockdown, I think, we've been trying to find that stimulation."
Demand from both business-to-business clients and retail customers has boomed for McCall and Mullen. Not only has there been an "exponential" increase in entrepreneurs approaching the pair to design fragrances but sales in-store have soared, too.
"We've had people come into the store and tell us they never used to think about perfume, but since lockdown it has become almost an obsession, and they are buying a bottle every month," said McCall. "People are trying to have some form of sensory experience while sitting in their living room.
"The strange sales upsurge wouldn't make sense otherwise. I mean, we aren't going out to bars and restaurants like we were, we aren't meeting people as frequently, and normal people apply perfume when being sociable. So, I think for the most part it's about a desire to have experience through the senses."
Mullen agrees, and says she has even noticed how her own desire for fragrance has changed. "For me, personally, wearing fragrance over the past two years became less about what I'm presenting to other people and more about how I want to feel," she said.
"Everything exists digitally now, so it's no longer really about the impression you want to make when you're meeting someone face to face. You know, I'll have a Zoom meeting and think, 'How do I want to feel going into this meeting?' and choose a fragrance to reflect that, and also work as a mood booster.
"People are becoming a lot more in tune with how scent can change your sense of being."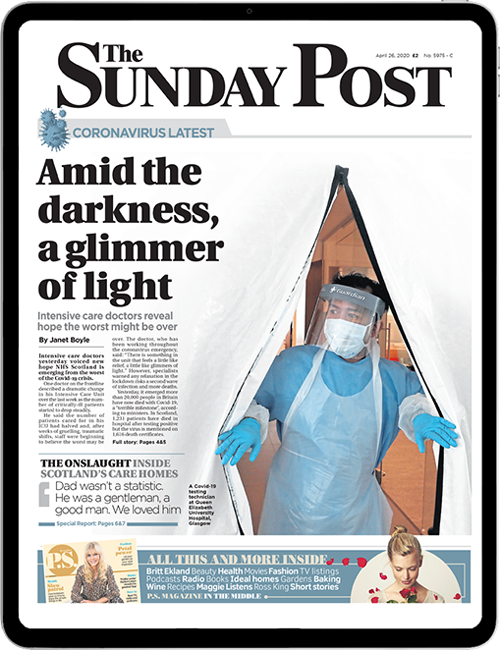 Enjoy the convenience of having The Sunday Post delivered as a digital ePaper straight to your smartphone, tablet or computer.
Subscribe for only £5.49 a month and enjoy all the benefits of the printed paper as a digital replica.
Subscribe