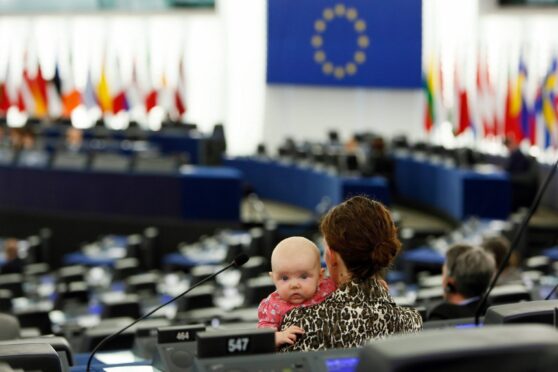 When Labour MP Stella Creasy spoke in Parliament last week, she stirred up debate on both sides of the chamber and was even reprimanded by Commons authorities.
The controversy, however, had nothing to do with the content of her speech about buy-now-pay-later consumer credit schemes – it was because she spoke with her three-month-old son swaddled against her chest.
Although her baby slept silently during the debate, and the Walthamstow MP has previously taken both her children into the Commons without complaint, Creasy later received an email stating that recently published "rules of behaviour and courtesies" meant she could not take her seat in the Chamber when accompanied by a child. In response she tweeted: "Mothers in the mother of all parliament are not to be seen or heard it seems."
Well, it's hard to understand why Westminster officials are getting so up in arms – aren't we all quite used to hearing incoherent babbling and moaning from behind those green pews? Even the prime minister seemed more interested in talking about Peppa Pig World than policies last week.
I have to applaud Creasy for standing up and creating a big talking point around the complexities of being a working mum. There will always be some who would prefer that children are neither seen nor heard but those people tend to be older men, who haven't had to consider the impact of childcare on their career.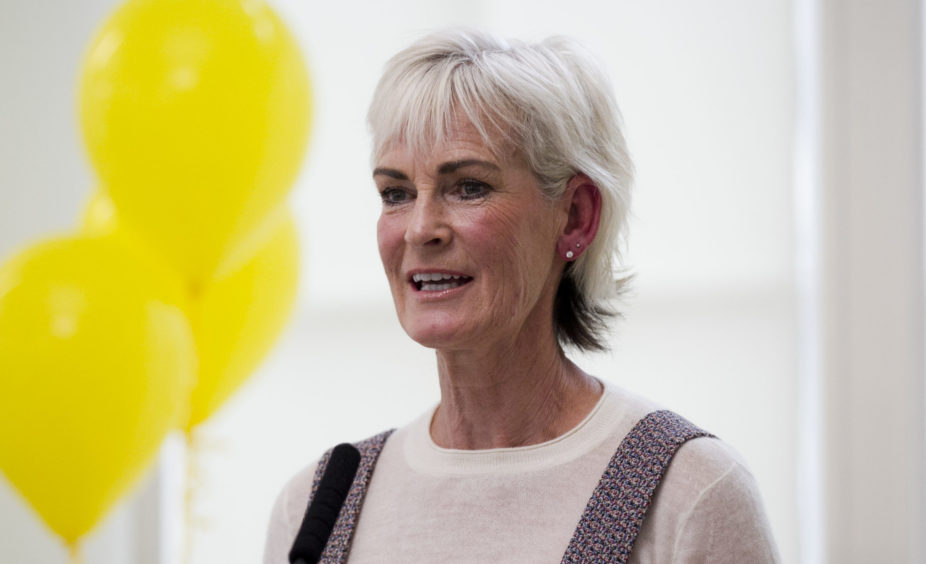 For many women, there comes a point when they have to decide whether to take time away from work to raise a family, or juggle nursery drop-off with the nine to five. While that will always be an important personal choice, the decision shouldn't be taken away from women simply because their workplace won't offer flexibility.
Over the past 18 months, we have been forced to re-evaluate when and where we work, and many employers have implemented flexible working policies as a result. Why shouldn't that be extended to working parents and, indeed, politicians? If we want society to work for women, there needs to be fair and equal representation where the decisions are made.
But it's easy to see why fewer women choose to enter politics. Earlier this year, for example, MSPs Aileen Campbell and Jenny Marra both said they would not seek re-election because they currently struggle to combine work at Holyrood with devoting enough attention to their young children. Marra, who was refused a proxy vote while on maternity leave last year, said that more needed to be done to make the Scottish Parliament more family-friendly, including introducing a full-time nursery.
I've seen first-hand how quickly change can be made when it's called for by the right people with the right profile. In the tennis world, it's very difficult to take children along on the Tour, as you're constantly jumping from city to city, switching between time zones, and living out of suitcases.
The difficulties of touring with toddlers became news when Serena Williams and Victoria Azarenka, two former world No 1s, both wanted to travel with their young family. After they called for changes, suddenly crèche facilities were available and more attention was given to family-friendly policies.
I can understand some people having reservations about children being present in a professional work setting. But if Stella Creasy wants to continue her career and take her baby along with her, the environment should be adapted to allow that to happen – and, naturally, that will open up the debate to allow others to do the same.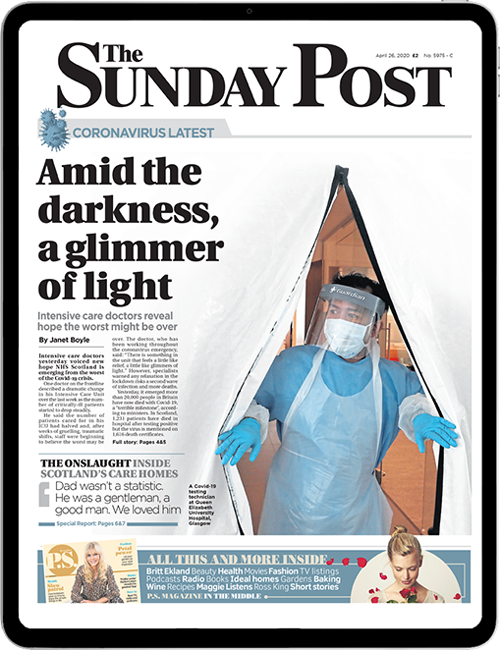 Enjoy the convenience of having The Sunday Post delivered as a digital ePaper straight to your smartphone, tablet or computer.
Subscribe for only £5.49 a month and enjoy all the benefits of the printed paper as a digital replica.
Subscribe