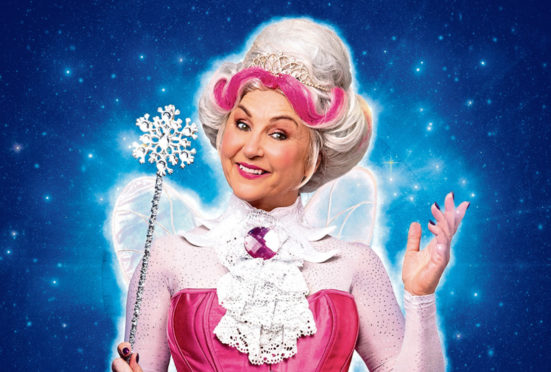 Few singers have done more than Lesley Garrett to popularise opera in this country.
Over a 40-year career the irrepressible soprano has been at the forefront of the drive to bring classical and pop music closer together.
Lesley's down to earth attitude to music – she derives equal enjoyment from opera, easy listening and musical theatre – stems from growing up in a Yorkshire household of mixed musical tastes.
Her maternal grandfather Colin Wall was a talented pianist who used to play the classics in pubs and working men's clubs around Doncaster, while her paternal grandfather ran a skiffle band. Both her parents were talented singers.
"I grew up with all kinds of music – opera, musicals, pop songs, folk and sacred music," she says. "We sang round the piano at every available opportunity."
When she was the subject on TV's Who Do You Think You Are?, Lesley found that her musical heritage went back at least two generations. Her great-grandfather was a pianist who entertained the troops during the First World War, while her grandfather Colin Wall won a silver medal in the London School of Music exams at the age of 18. He went on to make a good living as an accompanist to silent movies in the Sheffield area.
Not surprisingly, in the one-woman show that she has been touring around the UK, Lesley mixes up the styles, alternating between musical theatre classics like Climb Every Mountain – she played the Mother Abbess in The Sound of Music on stage in London – and So In Love from Kiss Me Kate, with arias from La Boheme and Madam Butterfly.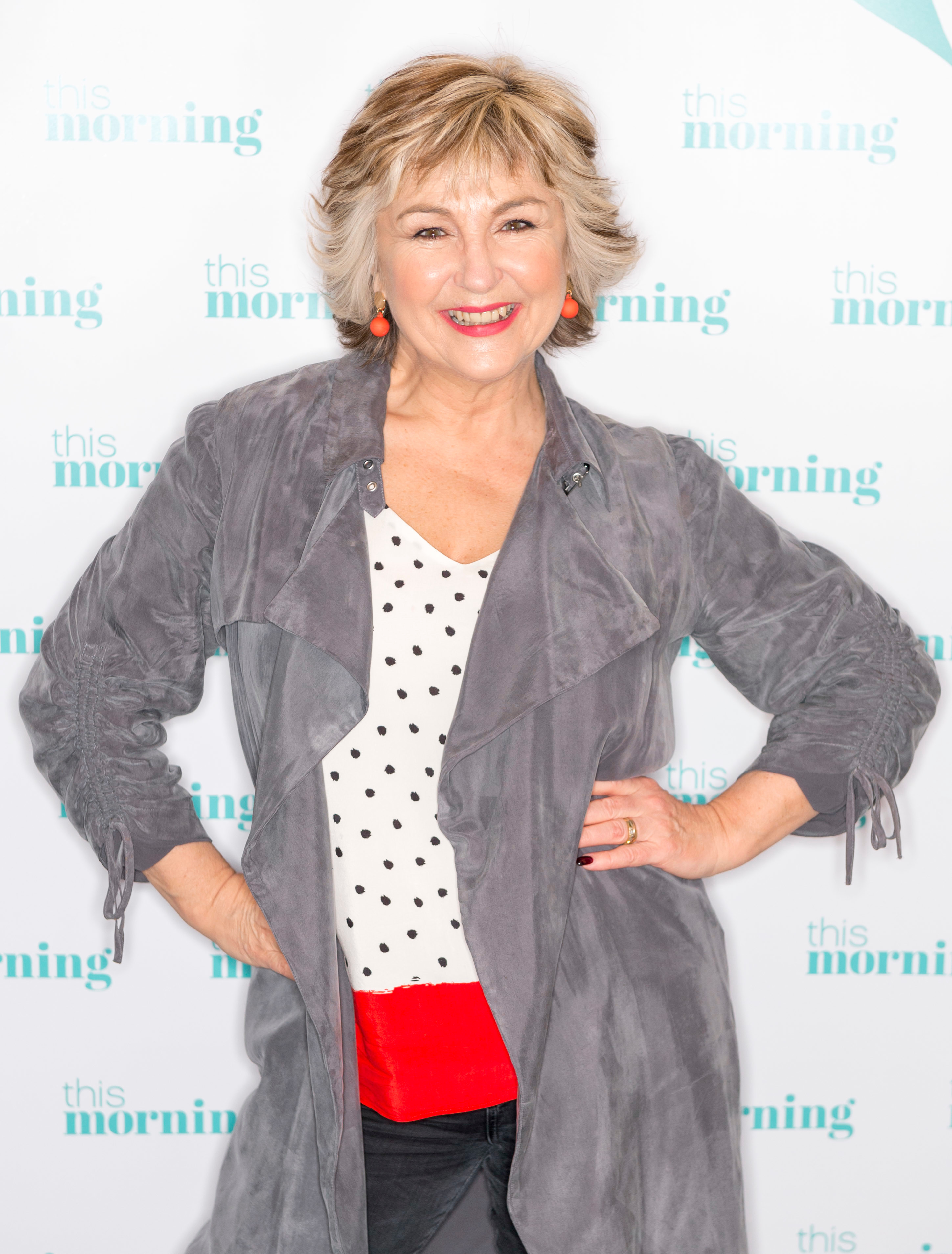 She says: "It's an intimate show and I've been deliberately taking it to smaller venues that don't get the big names. I tell the story of my life, with lots of music that has mattered to me along the way. It is the first time I've done a solo show, just me and an accompanist."
Lesley grew up in the market town of Thorne, near Doncaster, South Yorkshire, and studied classical singing at the Royal Academy of Music in London for six years, winning the Kathleen Ferrier Award in 1979. One of her contemporaries was Eurythmics singer Annie Lennox. As a student, Lesley paid her way by becoming an artists' model.
In the early 1980s she appeared with Opera North and at Glyndebourne before becoming principal soprano with the English National Opera in 1984.
Health problems and the break-up of her first marriage caused her to lose her voice in the mid-80s and it took a strong Yorkshire will and the Alexander Technique to build it up again. Talking about that time to the BBC in 2001, she said: "You sing with your whole body and mine was very weak at that time."
After she recovered, she hit the headlines in 1988 when, as Adele in a flamboyant revival of Die Fledermaus, she briefly bared her bottom. She recalled: "It was a crazy, wonderful, visually extravagant evening in which my bottom upstaged everything."
As well as her many best-selling recordings – Soprano in Red won the prestigious Gramophone award for classical album of the year in 1996 – Lesley became a popular and hard-working TV star in the 1990s, with multiple series on BBC2 in which she welcomed many international guest stars. She was also the subject of The South Bank Show on LWT in 1998, and was awarded the CBE for services to music in 2002.
A great one for trying something new, Lesley was one of the contestants in the first series of Strictly Come Dancing in 2004, partnered by Anton du Beke. They finished third.
She said in an interview with The Stage afterwards: "I loved doing that programme, and I was proud of making it through to the semi-finals. But I think that was more of a tribute to my charming partner Anton du Beke than any real talent on my behalf."
The following year she appeared as one of the judges, along with Craig Revel Horwood, on Comic Relief Does Fame Academy, in which celebrities not known for their singing ability attempted to turn themselves into pop stars.
She surprised her fans once again in 2006 by taking the role of the Mother Abbess in a West End revival of The Sound Of Music, produced by Andrew Lloyd Webber.
For that role, she spent time at Tyburn Convent in London, observing the nuns as they went about their daily routine. She told the Daily Express: "This was the one musical theatre role I'd always wanted. I saw the film when I was a child. Julie Andrews was a big influence. She was a classically trained lyric soprano who chose a career in musical films. She could so easily have chosen opera as I did."
The critics raved about Lesley's performance and especially her version of that stirring anthem, Climb Every Mountain, calling it "sublime" and "mesmerising". The Times said her voice was "so ample and rich that it shrinks the Palladium to the size of the Black Hole of Calcutta".
Last Christmas she appeared in a straight acting role in Patrick Barlow's comedy The Messiah, and this Christmas she is making her pantomime debut as The Fairy Godmother in Cinderella at Wimbledon Theatre.
"I was brought up with panto," she says. "The magic of it has never left me. Principal boy would have suited me when I was younger. I was always the performer even when I was a child sitting in the audience. I just wanted to get up on that stage!"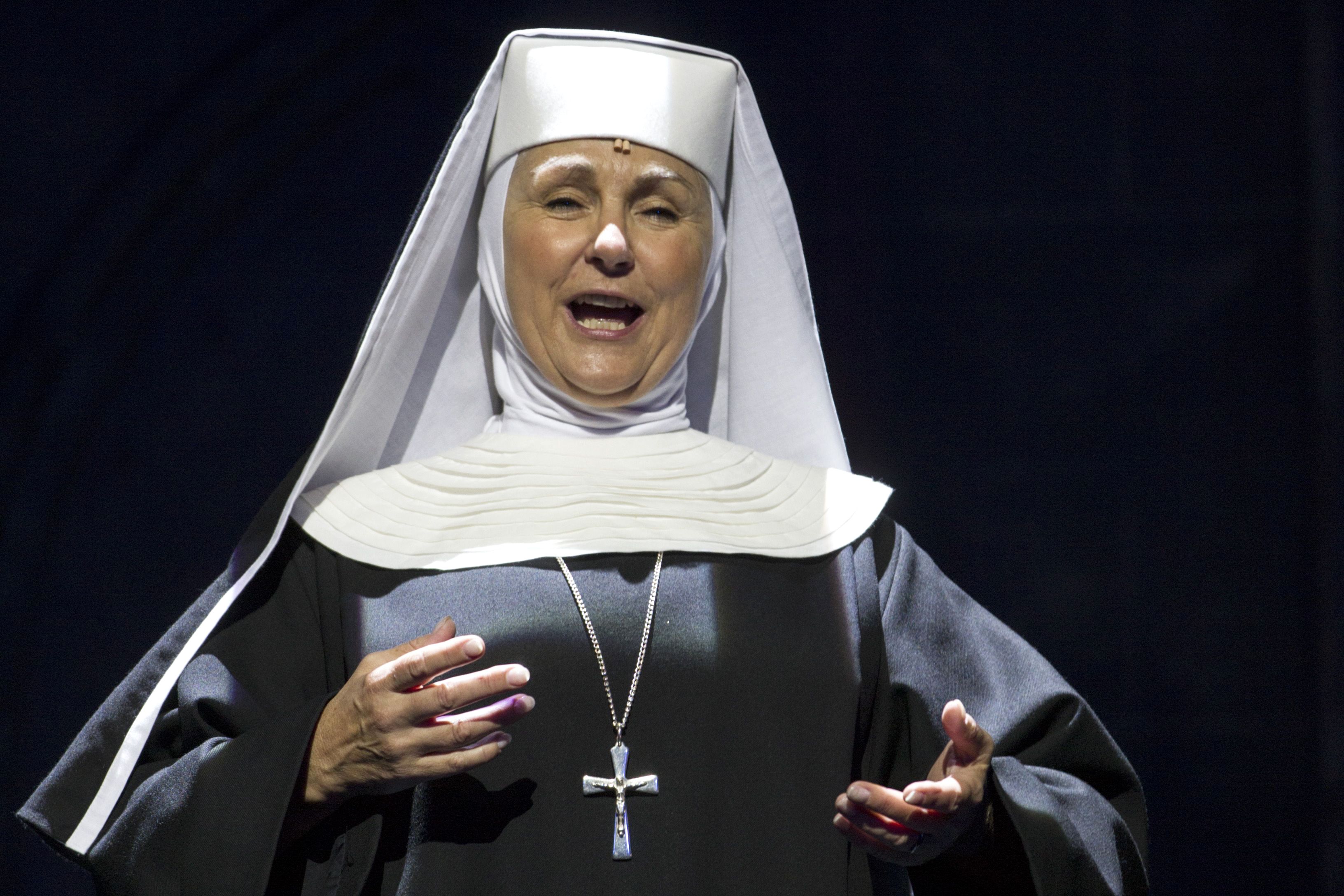 Lesley recalls recruiting her sisters to assist her early performances at home. "I used to stand on the window sill behind the curtains and get my sisters to draw back the curtains, shining torches into my face, like spotlights. I'd be singing my heart out, pretending the vacuum cleaner plug was a microphone."
Family has always been crucially important to Lesley, both her birth family and the family she has created with her husband, GP Peter Christian, with whom she has raised two children, Jeremy, 26, and Chloe, 25.
"It is one of the reasons I love panto," she says, "because it is all about families and communities coming together. My family thinks my playing The Fairy Godmother is hysterical. I've been offered panto lots of times in the past, but this is the first time it's felt right for me."
In recent years, having turned 60, Lesley has gravitated back towards her first love – operatic performance – because she missed the challenge of it.
"The problem for me was that there were no roles for older sopranos, so I decided I would have to commission some. Older women are a powerful force in society today, and that should be reflected in the world of opera."
One of the things that has helped extend Lesley's professional career as a singer is taking HRT (hormone replacement therapy).
She told the Daily Express in 2015: "After the menopause sopranos lose the tops of their voices, but that doesn't happen if you're on HRT which stops your voice from deteriorating.
"Taking HRT means your career as a singer can go on for much longer than it used to.
"Men have always been able to sing until they're older, sometimes into their 70s, and it is great that women can now do that as well."
She compares being a singer to being a competitive athlete. "You have to maintain the training as well as your general health and fitness. If you don't, your voice will deteriorate. I think I'm singing as well as I ever have and that's down to healthy living and HRT. If you don't use it, you lose it."
What other philosophy would you expect from a woman whose performance in Janacek's The Cunning Little Vixen was described by one critic as "projecting a life force that makes Zorba the Greek look like a shrinking violet".
And cricket fan Lesley doesn't always confine her energy and enthusiasm to the stage.
At the Oval last September, when England was losing to Australia, she didn't just meet members of the unofficial supporters' club – aka the Barmy Army – she led them in a rousing impromptu rendition of Jerusalem in the Peter May Stand. Perfect pitch? Of course.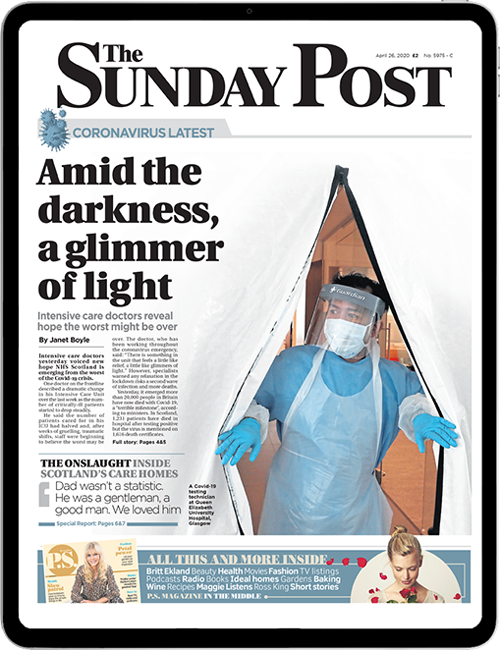 Enjoy the convenience of having The Sunday Post delivered as a digital ePaper straight to your smartphone, tablet or computer.
Subscribe for only £5.49 a month and enjoy all the benefits of the printed paper as a digital replica.
Subscribe