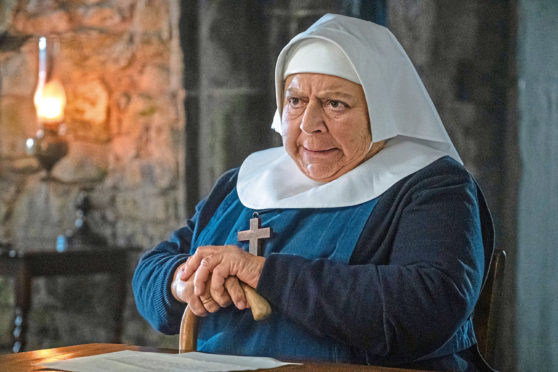 Miriam Margolyes is a massive fan of Call The Midwife.
And it's not just because she plays Mother Mildred in the BBC's hit period drama, now in its ninth series.
For the festive special, a number of our favourite characters head to a remote part of Scotland where there's a desperate need for nurses and midwives.
And the Oxford-born star, 78, says: "In some ways, Mother Mildred's not very far from me – I'm not sure how much acting is required.
"The piety is not mine, that is hers, but the directness and the enthusiasm, I like – and that's part of who I am.
"I think she's a very engaging character, actually, but nothing can surpass my surprise at being cast.
"I wanted to be in it but I thought I would be a kind of Jewish Poplar housewife, or decrepit of some kind. It never occurred to me that I would play a religious person!"
The festive special is set in both Poplar and the Outer Hebrides, and Miriam adds: "That is the most beautiful place I've ever been, and I've been to many, many places.
"It's memorable, really. So, I urge you to go – and go before it gets spoilt."
The cast stayed in a stately home during the shoot, with formal dinners every night.
"There were! It was a throwback to a more gracious and a more moneyed time.
"The BBC has no money, and so normally we don't get that kind of place! But it was elegant, it was sophisticated.
"And they have a gin distillery on the island, which I would love to be an ambassador for because it's delicious gin, and we used to have it every night.
"I won't say we were tipsy nuns but we were jolly…
"I love the common humanity of Call The Midwife, and it's honourable.
"I think in this scummy age of ours – the lack of generosity, and the divisions that our nation is going through – the world of Call The Midwife is a decent world of decent people, and that's admirable.
"Of course I would do more series. I love it because I think it's good for people.
"It's morally good. I believe in morals, I don't believe in religion and I don't need God to tell me what is right and wrong. Some people do, perhaps.
"It's a very good programme and they get good people in it, the quality of acting is superb. Those girls, they're just fabulous.
"The difficult thing is the costume – the wimple. I never thought that I would ever be in a wimple for any period of time. It's restricting, and it's difficult to hear people because it covers your ears."
Miriam lived in London during the 1960s but does she remember the deprivation depicted in the show?
"I left Cambridge University in 1963. I had to find somewhere to live. I went to live in Plaistow, which was where my father had been a doctor before the war.
"And I knew poverty – personally I knew it – because I didn't want to take money from my parents.
"I lived with the vicar of East Ham, who was Reverend Griffin, and his family. I had a room in the Vicarage for 35 shillings a week, and they were good Christians. They lived their faith and they were wonderful to me."
Asked how she'll be celebrating Christmas, Miriam reveals: "My partner and I talk to each other, read books, watch television, go for a walk, try not to let the tyranny of Christmas overcome us.
"I think the problem with Christmas is that it isn't Christian enough. If it were really Christian, it would be wonderful.
"But it is too much commercialism. It is all about advertisements and presents and that sort of thing, and that I don't approve of.
"However, I am doing readings for four charities at Christmas carol services in the run up to Christmas.
"I always try to do that because they raise money for charity and that, for me, is what Christmas is all about – compassion and charity."
---
Call The Midwife is on BBC1 at 8pm on Christmas Day.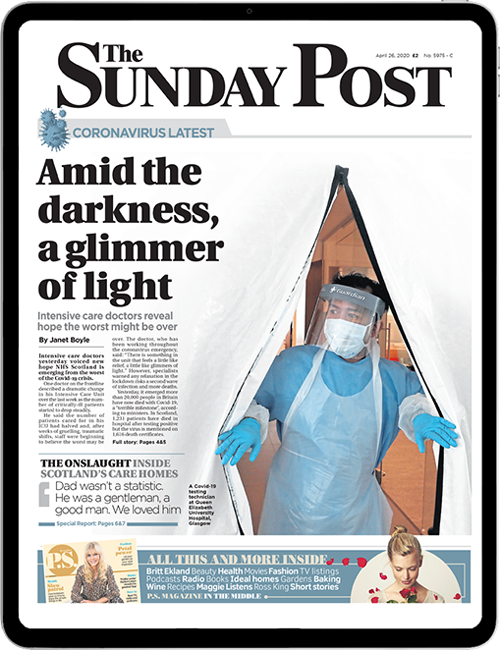 Enjoy the convenience of having The Sunday Post delivered as a digital ePaper straight to your smartphone, tablet or computer.
Subscribe for only £5.49 a month and enjoy all the benefits of the printed paper as a digital replica.
Subscribe