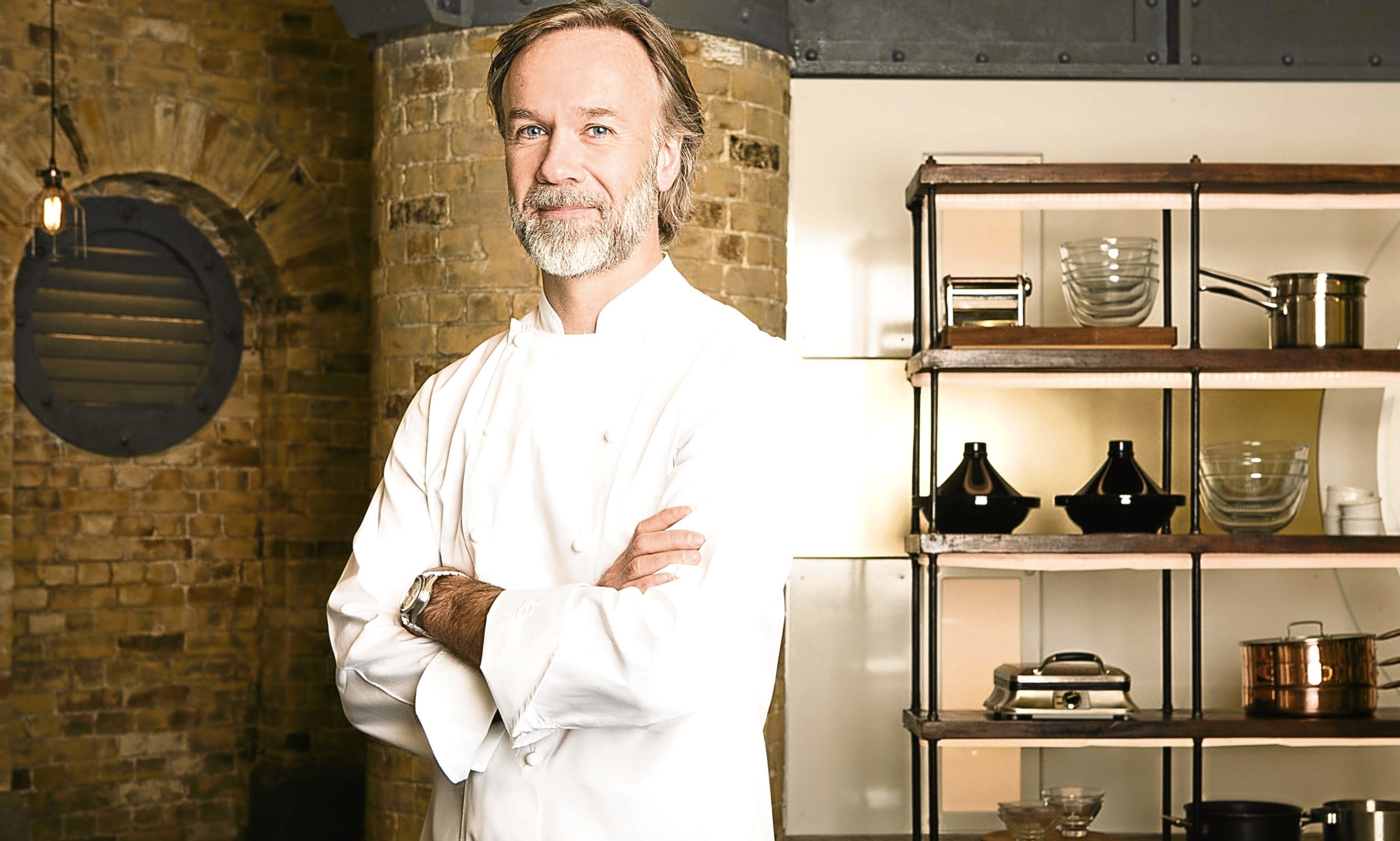 HE runs three top restaurants, holds two Michelin stars and is the judge on TV's toughest cookery show MasterChef: The Professionals.
But Marcus Wareing has told iN10 about his fears of somehow messing up everything he has achieved.
He still credits his dad's drive and wise words for pushing him to become one of Britain's top chefs and also for guiding him to become a happily-married dad-of-three.
Marcus was just 18 when dad Raymond put him on a train at Southport to become a commis chef at London's Savoy Hotel.
"I had no thoughts of grandeur or book-writing, being on TV or even having my own restaurant," said Marcus, 47, speaking ahead of this week's MasterChef final.
"I was naïve and a little bit wet behind the ears but full of the common sense my dad gave me.
"It wasn't about how good you were at maths or English, it was about logical thinking and not being stupid.
"There was a lot of fear – I was going to one of the biggest hotels in the world and I was a kid being left on my own to live in London, a city none of my family had ever been to."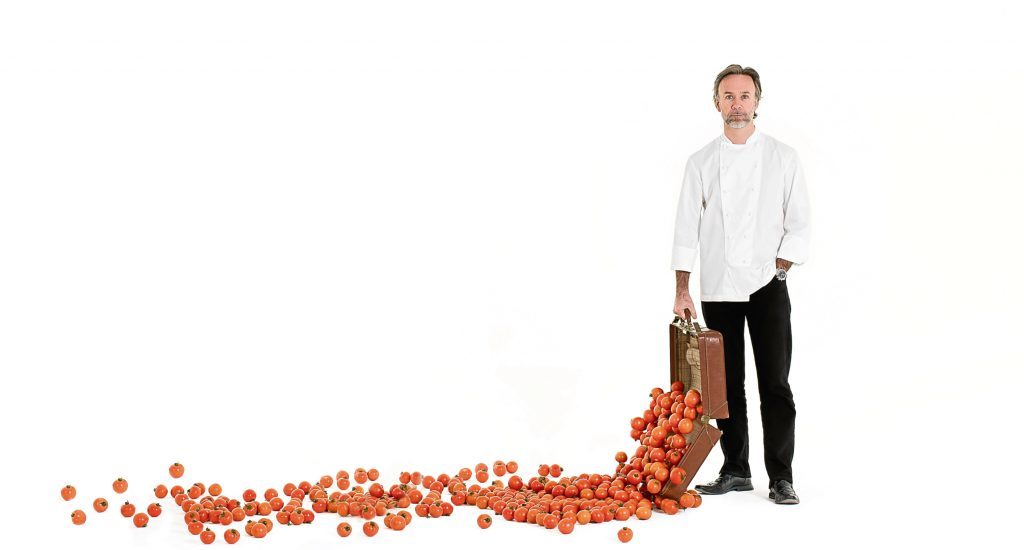 As a kid, Marcus worked at the fruit and potato merchant's business his dad ran in his home town. He may now have three of London's most salubrious restaurants and a super-smart house in trendy Wimbledon, but his affection for those early days is evident.
"I finished school at 3pm and was in the warehouse at 3.30pm. I was there until as late as I was allowed.
"The only things in my life were working and boxing. Sometimes on a Friday I'd go down after school and not get home until Saturday evening.
"I'd kip on the couch at my nan's house, which was at the warehouse.
"My dad would be there through the night and there's a work ethic of pure graft that's ingrained in me.
"I loved the whole thing. I was in wagons with men smoking and telling dirty jokes. It was fantastic, much more exciting than hanging out with other 10 and 11-year-olds."
Marcus's star rose at a dizzying pace when he moved to London. He worked with and learned from some of the most respected names in the culinary world.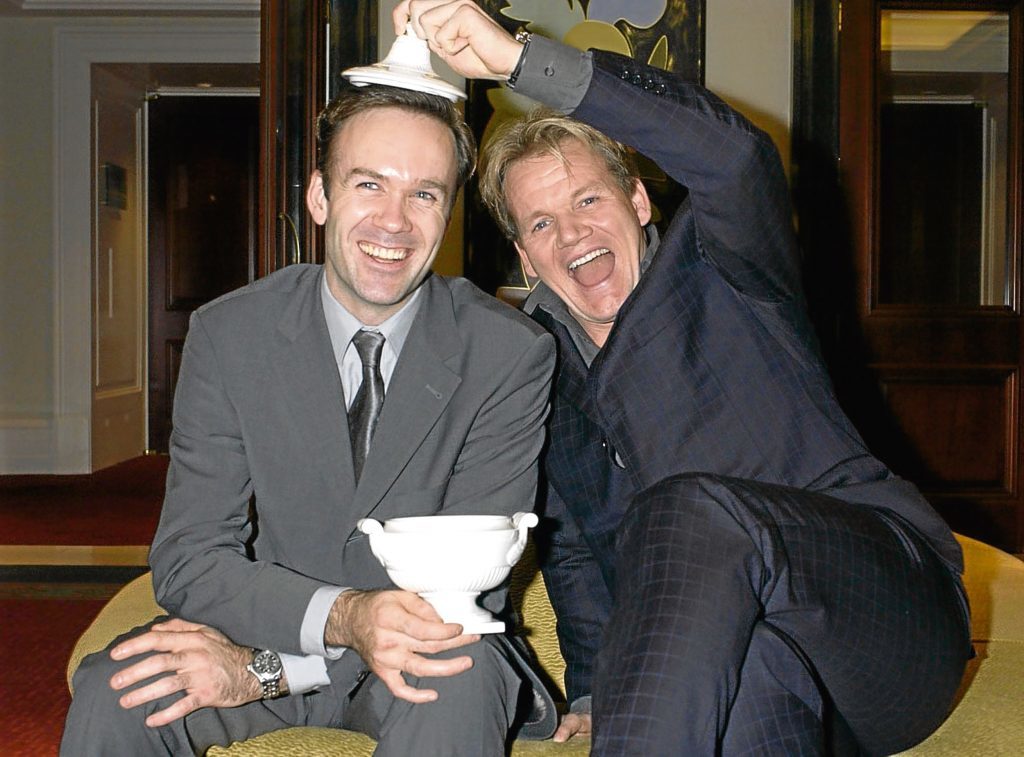 Ask him to name inspirations and Anton Edelman, Albert Roux, Michel Roux Jr and Gordon Ramsay are just a few that trip off the tongue.
He was closest of all to Ramsay but a bitter fallout between the pair resulted in a legal battle. So, what's their relationship like now?
"I don't have a relationship with Gordon but I have the utmost respect for him as a man and as a friend as we were," says Marcus.
"I admire his business ambition. He's had a lot of ups and downs and has always managed to steady the ship.
"He's done a lot for me. Moving on isn't always a bad thing. There are some people who want to do their own thing and I was one of them.
"I never realised it would happen the way it did. I thought we'd cook and run restaurants together for the rest of our lives, but it didn't work.
"But the time we were together was brilliant. I wouldn't change it."
Marcus cites the face-to-face, plate-by-plate, years with Ramsay as among his best. Like the famously fiery Ramsay, Marcus has that mercurial chef's mentality.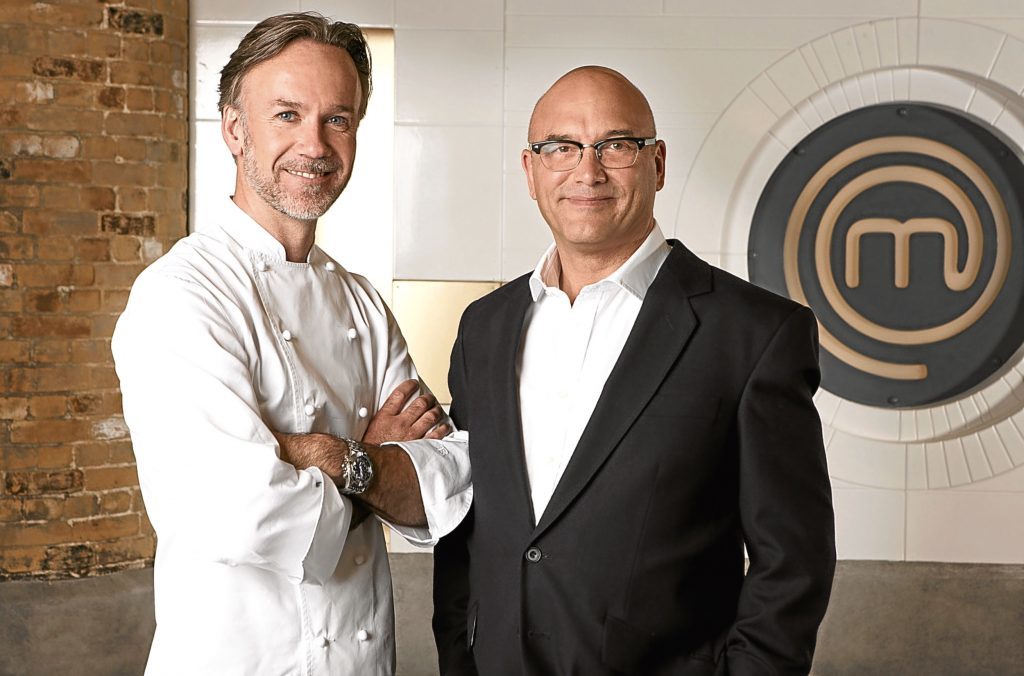 If you couldn't stand the heat in those days, a Wareing kitchen was not the place to be.
Things, he insists, have changed.
"There were days when I crossed the line," admits Marcus, frankly. "Sometimes I look back in anger at my ability to control my position.
"The hardest part of being a chef is being a manager and learning to respect other people's feelings.
"Having a Michelin star at 25 and running a partnership with a firecracker like Gordon who was so motivated to get to the top was all about driving very hard.
"People couldn't always keep up and you'd look at them as being weak. That was very wrong.
"Maybe it's something to put down to youth and naivety."
The two Michelin-starred Marcus, The Gilbert Scott and Tredwells are the three restaurants Marcus runs.
But he's allowed his head chefs to step up and that's afforded the time to devote to his TV career, especially MasterChef.
He still remembers reading a report about Michel Roux Jr leaving and thinking that every top chef in the country would do anything to step into his shoes.
What he didn't expect was the phone call saying he was the man at the top of their wish list.
"I was bowled over," he admits.
"I was honoured that they could see that this young, fiery chef could fit into this mould.
"People only ever used to see me as an aggressive chef who used to shout at people.
"That was me in my own kitchen at that time. When I come out of it I'm a nice person who loves his food. The joy of MasterChef is watching these chefs develop and grow.
"It's a rollercoaster for us as judges as well as the chefs. It gets quite emotional and so intense.
"If it had come a year before I'd have struggled to do it but it came at the perfect time. I've really enjoyed it and let's hope it can continue."
Former Masterchef: The Professionals winner Gary Maclean announced as Scotland's first National Chef
The mix of chefs that entered and those who have battled their way through to this week's final is source of pleasure for Marcus who says it's a show for everybody, not merely a fine dining elite.
But even for someone with such a practised eye Marcus almost failed to spot the talent of 2016 champion, Glaswegian Gary Maclean.
"If you'd lined the chefs up, given me their CVs and said the winner would be a college lecturer I wouldn't have banked on it," confesses Marcus.
"I wouldn't have thought a chef who was training cooks at a basic level could raise his bar to the level of winning this show.
"It's a fantastic idea to make him Scotland's first national chef and well done for making him an ambassador to fly the flag for young people to go to college and learn to cook."
Marcus's seventh book, New Classics, has just been published and with everything on his menu of life looking to be cooked to perfection, there could be a tendency to take the foot off the gas and take it easy.
That's not the Wareing way.
"I do stop and reflect," he says. "I look at how I got here, whether it's really happening and say that I don't want this to end.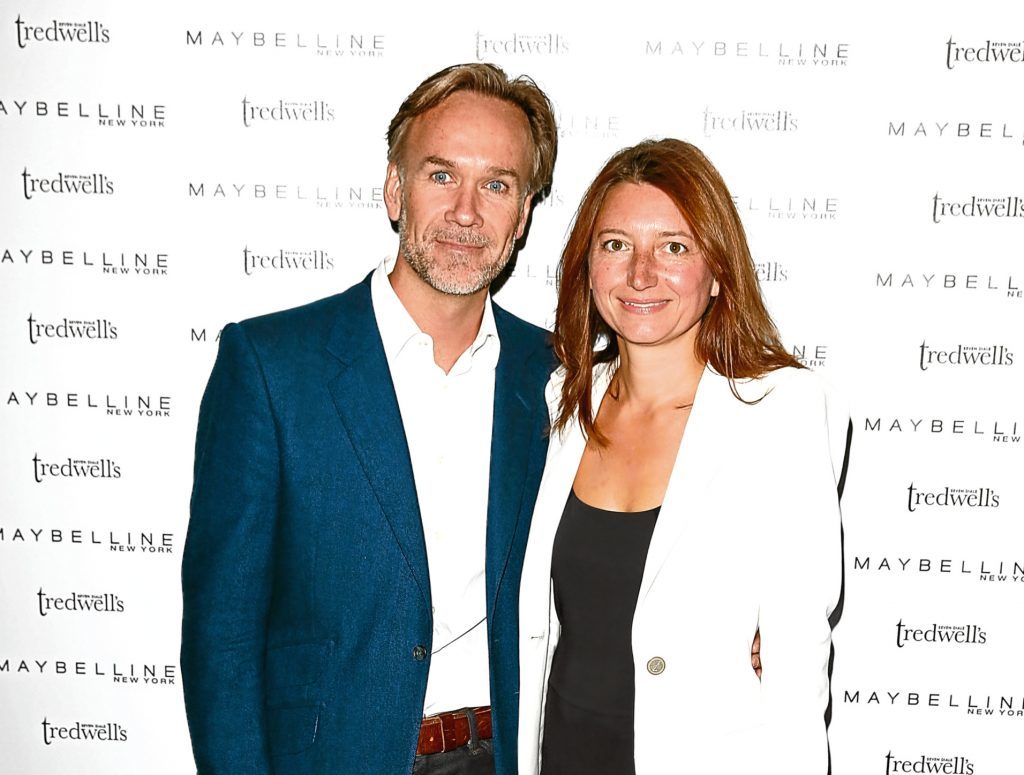 "You can mess up your career as much as you can make it. You have to keep focused and keep your feet on the ground.
"I'm 47, I still have young children around me and I still have a lot I to do as a father, a businessman, a chef and as a judge on MasterChef.
"I have ambitions and I'm excited about the future but there are times I look back and think, 'Don't mess this up, keep going.'"
Jake, 16, Archie, 13 and Jessie, eight, are the three kids Marcus has with wife Jane, whom he met as a young chef.
He can see Jake and Jessie in particular keen to forge careers within the catering industry. And he admits Jane is the rock that has kept everything together while he has forged his culinary empire.
"I remember my dad squeezing my hand – he could break your fist – as he put me on that train and saying that if I ever met someone, to make sure they know your job so they can stand by you.
"Jane understood the cook I was and never asked me to change."
And Jane is the one who'll cook a super-tasty Christmas Day lunch while Marcus, as dedicated as ever, goes to work.
"I open the presents and by 11.30am I'm in the car going to the restaurant," he adds. "I say hello to the team and the customers and get home by about 5.30pm and we have lunch then.
"It's actually a lovely day and the kids know this is what pays the bills."
MasterChef: The Professionals, BBC2, Tuesday, Wednesday, Thursday, 8pm.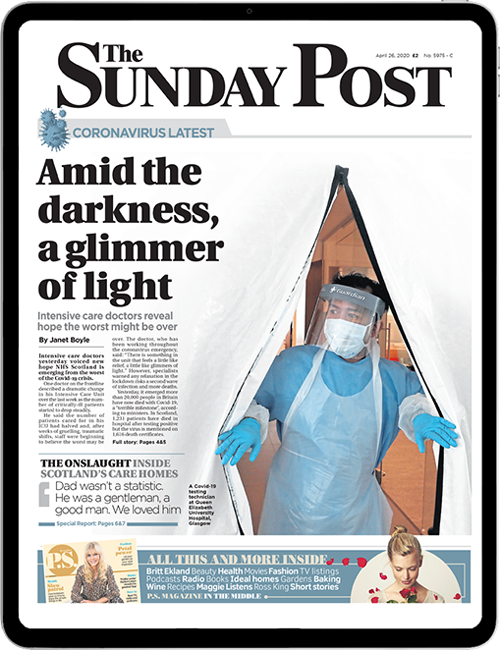 Enjoy the convenience of having The Sunday Post delivered as a digital ePaper straight to your smartphone, tablet or computer.
Subscribe for only £5.49 a month and enjoy all the benefits of the printed paper as a digital replica.
Subscribe