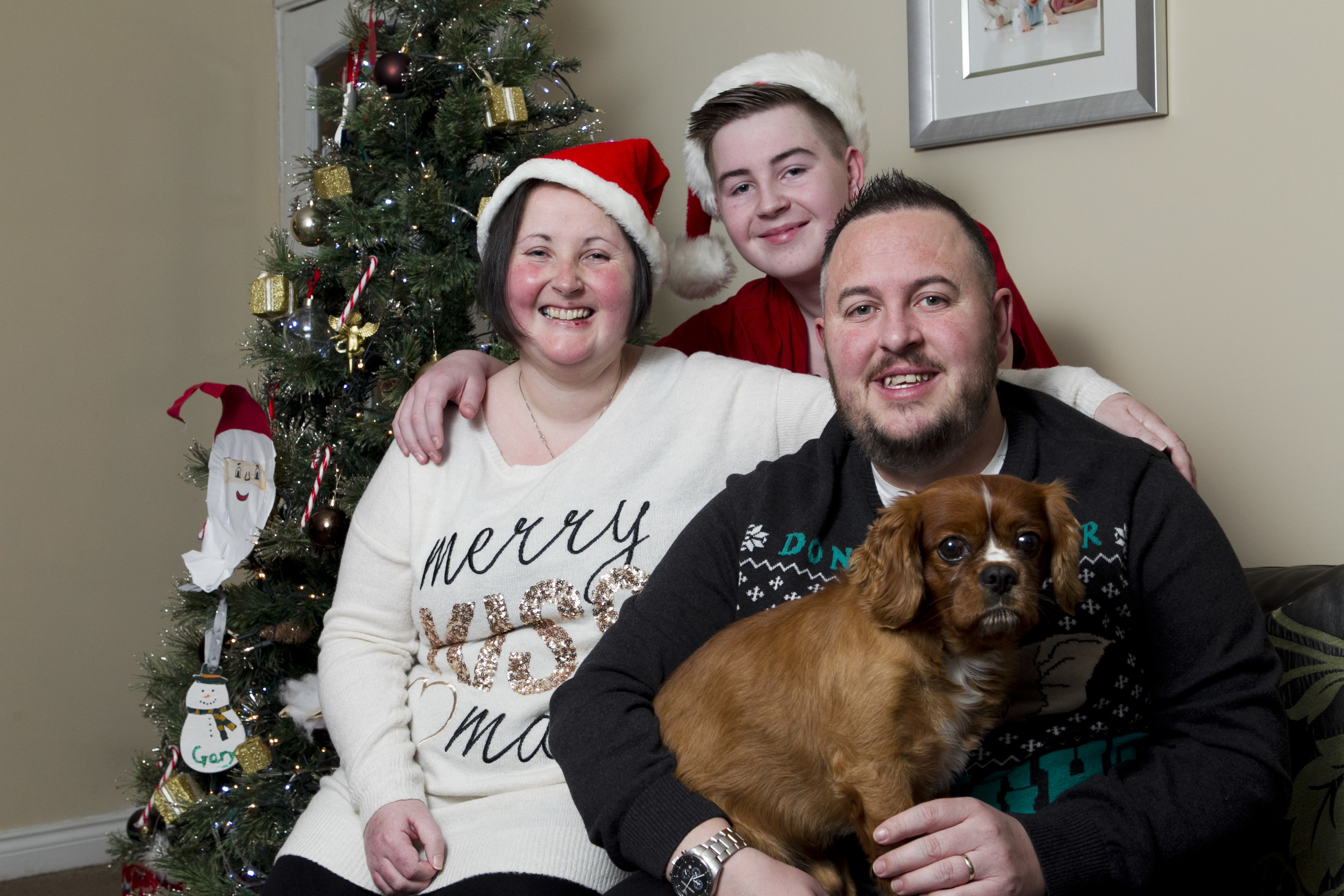 A mum fighting a brain tumour has revealed how she has been forced to break the law to import the cannabis that she believes has kept her alive.
Caroline Burns was diagnosed with brain cancer but started sending for cannabis oil as a last resort when other treatments failed.
Doctors suggested she might have only three months to live but her tumour has shrunk since she started taking the drug.
She said: "I probably wouldn't be here to see this Christmas without cannabis. I know we are breaking the law but I desperately want to see my son Jack grow up and I will do whatever it takes to make that happen.
"He is 14 and I have so much to live for. It means so much to be here, especially at Christmas.
"There is not a mother who wouldn't do what it takes to live."
Caroline 34, and her partner Gary 38, from Cumbernauld, North Lanarkshire, are spending up to £1500 a month importing cannabis oil capsules from Canada.
It is a medicinal version of the drug produced under laboratory conditions.
Since starting it two years ago oncologists at Glasgow's Beatson cancer unit have reported that her tumour has shrunk. Doctors there are aware of several patients taking cannabis.
Caroline was diagnosed with the malignant brain cancer in 2013 but it was buried in a deep part of the brain. Surgeons could not remove it all without causing devastating damage. Chemo failed to work because Caroline suffered crippling side-effects.
In 2015 doctors gave her three months to live. Gary, an energy sector worker, said: "We were in a horrendous position.
"We really needed to find a treatment, anything to keep Caroline alive.
"I was absolutely determined not to give up searching.
"I had seen cannabis treatment for cancer online but didn't know if it was just a or a con or a valid treatment.
"We asked a doctor at The Beatson and he agreed we should go ahead and order it. I asked, 'What would you do if it was your wife, doctor?'
"He said he would put her on cannabis.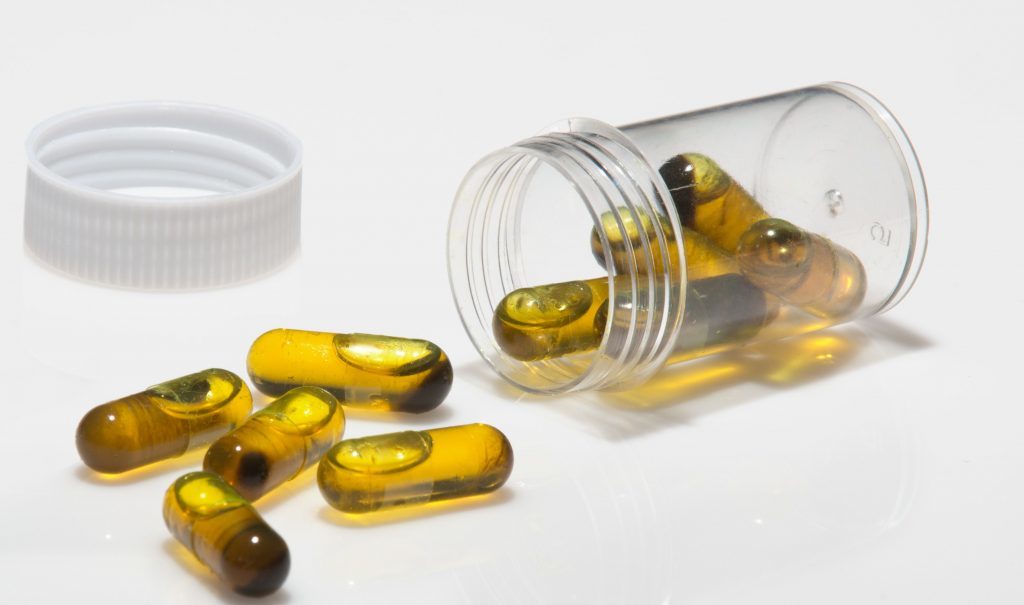 "I worried about the quality of some of the cannabis sold online and a doctor pointed us in the direction of the Canadian lab.
"It's hugely expensive, at between £1100 and £1500 a month.
"Caroline has cashed in the pension she had from her previous job at Glasgow City Council's council tax department.
"Family, friends and fundraising have helped enormously, too.
"We are overwhelmed by the way people want to help us.
"We both believe that without the cannabis drug Caroline would not be here today.
"Two years ago she only had months to live. Now her scans show a 15% reduction in the tumour and that's amazing.
"We will carry on buying the cannabis oil. I know we are breaking the law but I believe we are only doing what any other couple would do.
"When Caroline was given little or no hope of recovery I knew I would do anything to save her.
"I am doing it for Caroline and our son.
"I don't think any husband and dad would do differently.
"It is so sad that other cancer patients who could also benefit from cannabis, cannot afford it. I hope our story helps change that so they might."
Caroline takes the cannabis in pre-packed capsules sent from Canada.
She imports the oil, puts it into capsules and takes a nightly dose.
She gets no high from the drug and says she told son Jack about taking the capsules when she was first diagnosed.
She said: "I had never taken cannabis before and never thought I would ever take it.
"I am only doing it to stay alive. Since starting it, friends say my word recall has improved and I am much more alert."
Doctors at The Beatson, are now trialling a cannabis-based drug.
The components of cannabis which cancer specialists are keen to study are tetrahydrocannabinol and cannabidiol.
The Beatson centre is seen as a leader in cancer treatment and professor Anthony Chalmers, a specialist in Caroline's aggressive tumour, called a glioblastoma, revealed that small studies on cannabis have proved encouraging. He said: "The results show a life expectancy greater than would have been expected.
"The trials were on 12 and nine patients, very small in research terms.
"However, they are encouraging enough to prompt further studies.
"We hope to be involved in those forthcoming trials. The drug trialled is called Sativex. We hope to be included in the forthcoming trials.
"A lot of patients are using cannabis oil, themselves.
"My perspective is that I do not stop people from using it, particularly if they have run out of other treatment options."
Glioblastoma is the most aggressive cancer within the brain.
Initially, symptoms include headaches, nausea, and symptoms similar to those of a stroke. As the tumour progresses it may result in unconsciousness.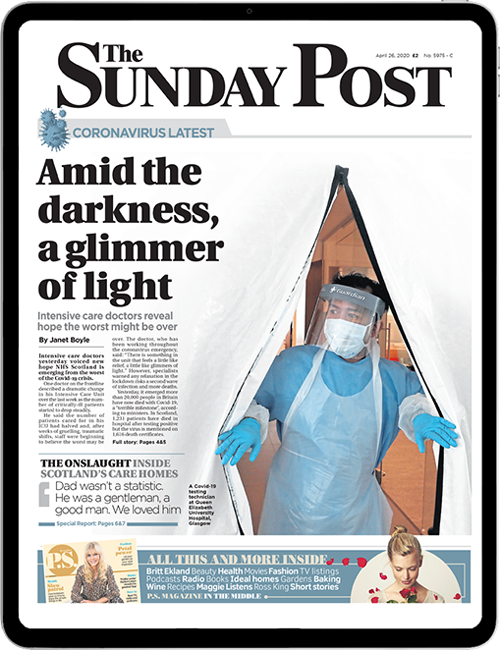 Enjoy the convenience of having The Sunday Post delivered as a digital ePaper straight to your smartphone, tablet or computer.
Subscribe for only £5.49 a month and enjoy all the benefits of the printed paper as a digital replica.
Subscribe