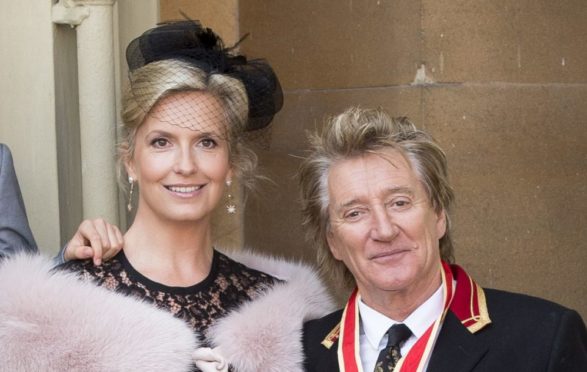 Model and TV panellist Penny Lancaster has spoken out about how she is experiencing the menopause – and admitted she feared the symptoms were those of Covid-19.
Penny, 49, who is married to singer Rod Stewart, said: "Millions of women go through it, it's nothing special but, God, it's tough. I woke up sweating. Horrific. I actually thought, is this Covid?"
"I had all the menopause symptoms – burning up, feeling wiped out, mood swings that are off the scale.
"I've wanted to scream. You don't know if it's just these times we are in. But eventually I had some tests. Yes, I'm in the menopause."
Last year Penny took part in a Channel 4 documentary, Famous and Fighting Crime, which involved her going on the beat with British police officers.
She has now signed up to become a special constable.
She said: "I have to commit to a certain number of shifts with City of London Police.
"I didn't expect that programme to lead to this but I honestly came away feeling that I'd just found my calling.
"When I was working with the police it was the first time in my life I've felt that something I was doing directly was making a difference."
Meanwhile she and Rod have been making the best of lockdown, and she reveals that while she has been doing the cooking, he has been doing his bit.
"He has been doing the washing-up in lockdown. When he did it by hand things weren't as clean as they should be so I said: 'Darling, I think it would be better to just rinse the plates and put them in the dishwasher'."