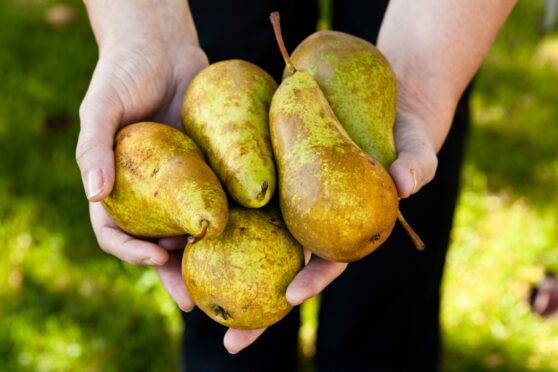 If you've been re-sowing during the growing season, then there should still be salads to pick in October, as well as autumn crops such as kale and pumpkins.
Annual flowers that have grown among the veg should have helped to attract pollinators during the summer and you should still be cutting some for the vase, although flower production is dropping off as the daylight fades and the nights become colder.
Pears don't ripen on the tree and need to be picked and brought indoors for the ripening process to get underway. Pears ripen from the inside out so the best way to check if they are softening is to press gently on the stem end and look for signs of any "give".
If you don't want your harvest of pears to ripen immediately, then store them as you would apples, wrapped in newspaper in wooden or cardboard boxes in a cool place such as a cellar or garage.
Alternatively, cook the whole lot with brown sugar and cloves and pack in the freezer in readiness for winter crumbles.
Making jams, pickles and relishes are other popular ways of storing the autumn harvest for the months ahead but there are other ways of keeping fruit and veg that doesn't involve cooking or freezing them and one of the most traditional is to make a "clamp".
Making a clamp is very straightforward and everyone who does it will have their own favoured method, but the basics are always the same.
First of all choose a piece of level ground that's sheltered from winds and which doesn't turn into a puddle when there's rain.
Next, dig a small pit and fill it with around 15cm of fluffy straw then pile potatoes, turnips, carrots and other root vegetables on top.
Once you've done that lay another 15cm of straw on top and then an equal depth of dry soil.
It's important only to store perfect vegetables as any with blemishes could start to rot, and you should also leave a tuft of straw sticking out the top to provide ventilation.
Stored in this way, home grown produce should remain in good condition for several months and it is easy to remove the top layers in order to get at your veg whenever your need it.
What's in bloom?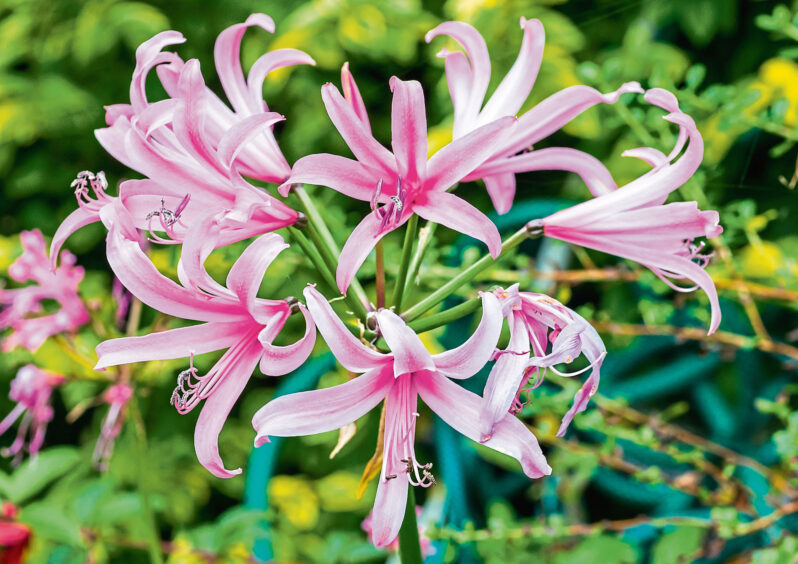 Nerines are putting on a bright show, flashing their nylon-pink petals from sunny spots where the bulbs are growing in free-draining soil. These South African showstoppers are quite at home here, given the right conditions, and over the years they will multiply enthusiastically.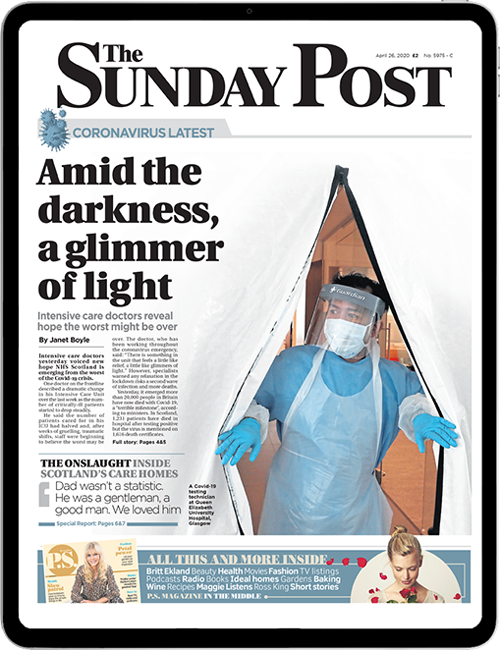 Enjoy the convenience of having The Sunday Post delivered as a digital ePaper straight to your smartphone, tablet or computer.
Subscribe for only £5.49 a month and enjoy all the benefits of the printed paper as a digital replica.
Subscribe