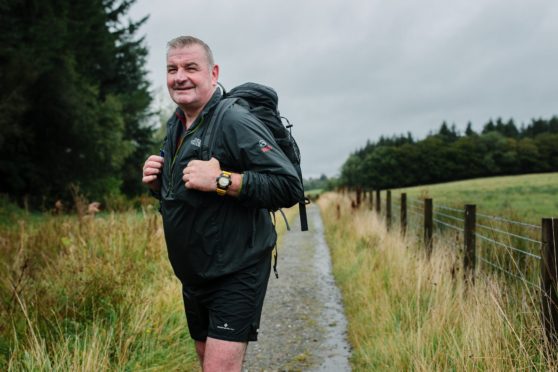 It was in the years after the Second World War that a keen walker from Glasgow hatched a plan to create a long-distance footpath from his home city to the Scottish Highlands.
Tom Hunter had been on the mountain Ben Lomond when he looked down over Loch Lomond and saw a ribbon of construction, including a hydro-electric station, along the western side.
He resolved then to do something to protect the loch's eastern shore – and came up with the idea of a waymarked walking route. At the time, Tom, who passed away aged 90 in 2016, said: "There's enough walking country for our lifetime, but if we don't do something now there will be none for future generations."
Unfortunately, not everyone was in favour of an official walking route from the Scottish Lowlands to the Highlands and it took years of convincing land owners and bureaucrats to finally gain approval for work to start on the trail in 1974.
On October 6, 1980, the West Highland Way (WHW) was opened by Lord Mansfield, the then Minister of State at the Scottish Office, as the first designated long-distance path in Scotland. The WHW, which takes the average walker seven or eight days to complete, was to become the first of many signposted multi-day walks across the country.
Today, the 96-mile route is still Scotland's most popular and it is walked end-to-end annually by more than 40,000 people from around the world. The path, which starts in Milngavie, just north of Glasgow, and finishes in Fort William, is visited annually by around 120,000 people.
Over the decades, there have been many historic moments, such as the founding of a West Highland Way Race in 1985.
In the early days, only a handful of runners took part in it, but in recent years it has become a sell-out success with numbers capped at around 240.
A shorter 53-mile Highland Fling race was also launched for ultra-marathon fans in 2006, from Milngavie to Tyndrum. In 2005, its 25th anniversary saw stage and screen actor Ian Kelsey walk the route for a TV programme about the West Highland Way.
A new finish point, at the so-called "Sore Feet statue", was established in Fort William in 2010. Until that point, the route ended at an uninspiring roundabout in the town.
A new Tourist Information Office in Milngavie was opened in the same 30th anniversary year, with Tom and his wife Margaret cutting the ribbon. And in 2012, the footpath was listed as one of the world's top 20 hikes by the National Geographic magazine.
Now, the 40th anniversary next month will be marked by a specially created online exhibition. Walkers, runners, cyclists and charity fundraisers from around the globe have contributed content for the virtual show, including stories, photographs and videos.
The exhibition will also feature a 40th anniversary film and will be accessible via the website, www.westhighlandway.org from October 6.
---
The Route
From Milngavie to Fort William, the path uses many ancient roads, including drovers' roads, military roads dating to the Jacobite uprisings and old coaching routes.
It is usually walked from south to north and visits locations such as Drymen, Rowardennan, Inverarnan, Tyndrum, Inveroran, Kingshouse and Kinlochleven.
The highest point is the summit of the Devil's Staircase, at 1,820ft and the total ascent of the route over 96 miles is 14,760ft.
---
The Most Times
I will never tire of this trail through some of Scotland's best landscapes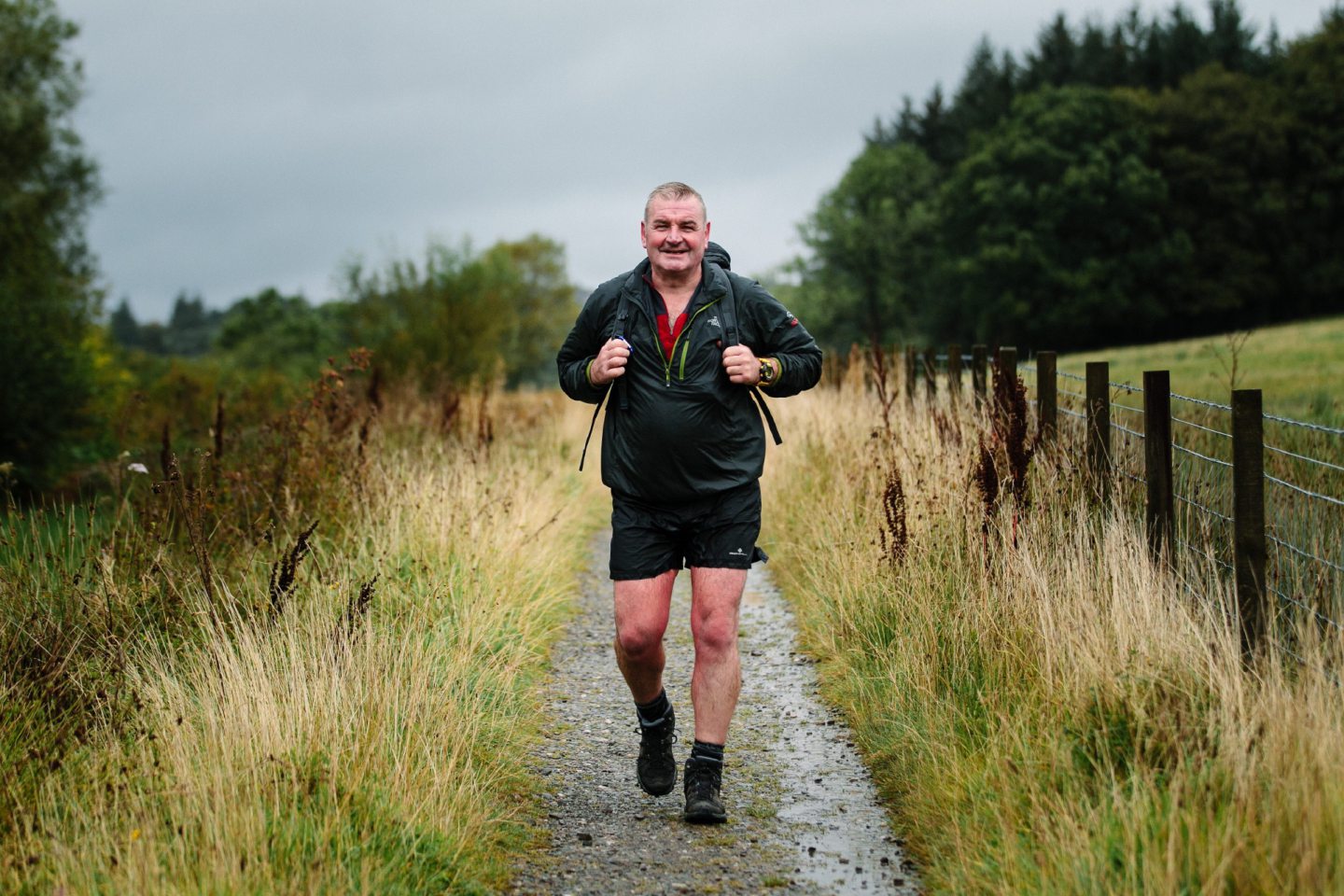 Charlie Kavanagh has walked a total of almost 5,700 miles, completing the West Highland Way a staggering 59 times. The 58-year-old from Greenock is believed to hold the record for walking the trail the most times.
Charlie finished his first WHW in 1991 and has hiked it annually at least once ever since – and sometimes up to three times in a year.
He said: "I just love this route. From the first time I walked it until the 59th, I have thoroughly enjoyed the whole thing. I hope to make it 60 times next month."
It was after watching folk singer Jimmie Macgregor's television programmes about walking across Scotland in the early-1990s that Charlie decided to embark on
this first WHW walk.
On reaching his 50th milestone in 2015 he was awarded a special silver medal by the West Highland Way Management Group.
He takes on average four-and-a-half days to do the route, with stops at Balmaha, Inverarnan, Bridge of Orchy and Kinlochleven.
Charlie, who always walks from south to north, has completed the route solo and with friends and family.
He said: "It's such a beautiful route and it is different every time I do it. I'll keep on walking the route for as long as I can and I don't think I'll ever tire of this trail through some of Scotland's best landscapes."
---
The Fastest Times
My ankles were so swollen, I ended up in a wheelchair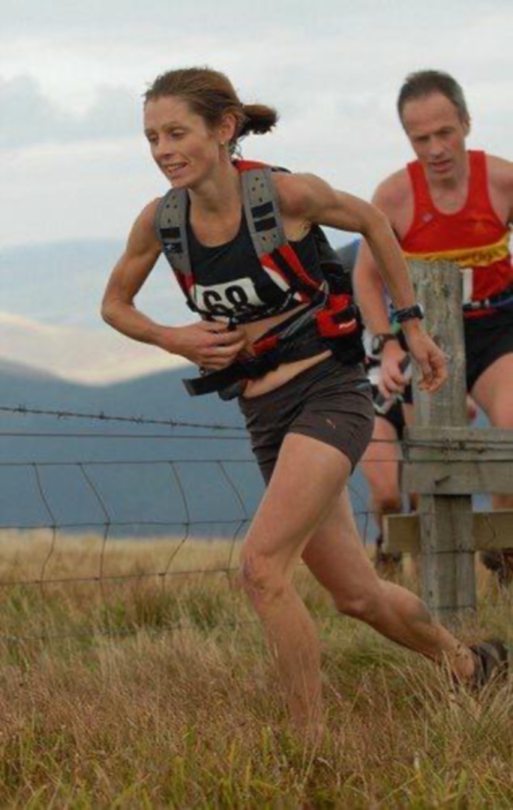 In 2007, distance runner Lucy Colquhoun set a West Highland Way record of just 17 hours, 16 minutes and 20 seconds from end-to-end.
She was taking part in her first West Highland Way Race and finished second overall in the event, just 12 minutes behind Adrian Davis. She cut more than 20 minutes off the previous female record.
Lucy, now 49, from Peebles in the Scottish Borders, said: "I remember it being really hard because I hadn't done anything as long as that before.
"The furthest I had run was the shorter race on the WHW, the 53-mile Highland Fling, a couple of months before.
"You can't do these sorts of events easily if you are trying to get a fast time and I had stomach issues that made me feel sick. "I ended up in wheelchair after finishing as my ankles had swollen up so badly."
The record remains unbroken. Lucy said: "I was very surprised to be the winner on my first try and to set a record."
The fastest male time is 13 hours, 41 minutes and 8 seconds set by Rob Sinclair in 2017.
---
The Romantic Times
I arrived in Scotland single, and left engaged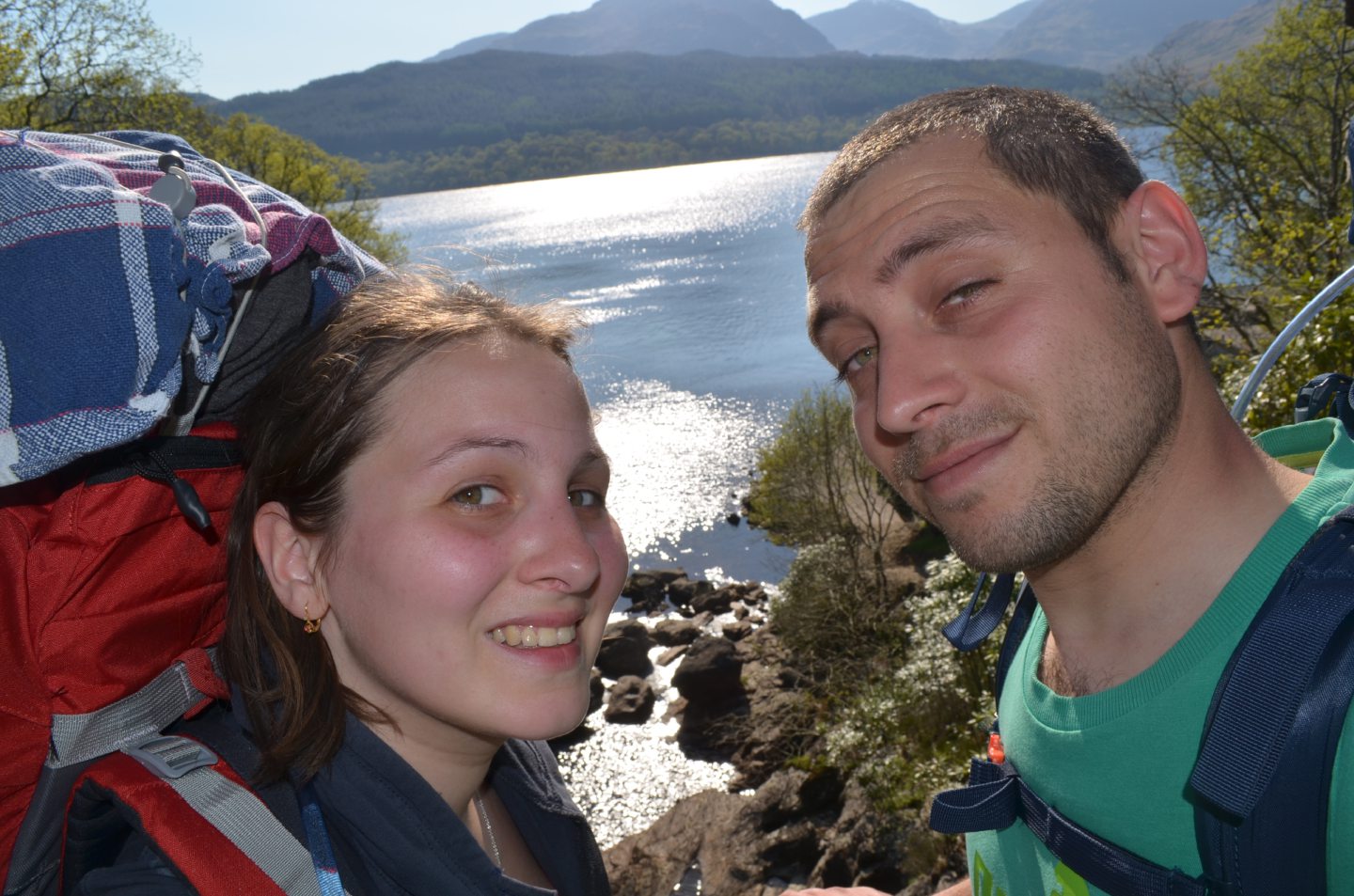 An eight-day holiday on the West Highland Way gave a Belgian walker the perfect opportunity to ask his girlfriend for her hand in marriage.
Mathieu Jacques, then 31, popped the question on the shores of Loch Lomond on the West Highland Way route in May, 2016. Florence Migot, then 26, immediately said
yes – and she remembers it as a very special time.
She said: "It was a huge surprise. You could say I arrived single in Scotland and left engaged.
"We both loved the WHW, especially the magnificent landscapes and many extremely nice walkers, with whom it was always a pleasure to chat with.
"We were delighted with the welcome throughout the journey whether in the B&Bs, campsites and bars along the path," she added.
The couple wed a year later, surrounded by family, in their home country.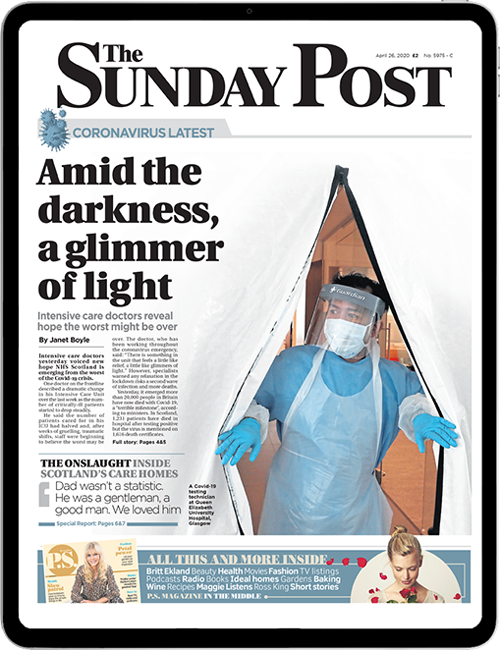 Enjoy the convenience of having The Sunday Post delivered as a digital ePaper straight to your smartphone, tablet or computer.
Subscribe for only £5.49 a month and enjoy all the benefits of the printed paper as a digital replica.
Subscribe