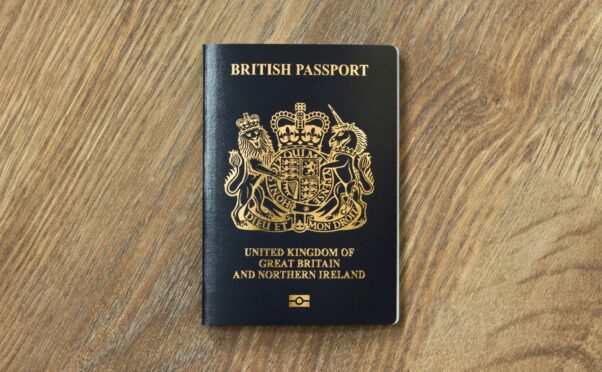 Months ago, when I told my elderly parents I'd booked a holiday for us all, they were overjoyed.
After a couple of years dodging the Covid Grim Reaper, who they firmly believed was outside their front door, it lifted their spirits and gave them something to look forward to. Then, a little bit later, I told them they weren't going anywhere…well, a girl's got to have some fun.
Of course this cruel joke wasn't played by me but by those naughty people at the Home Office.
My parents and tens of thousands like them had become the human collateral of a meltdown at the passport office. It meant my 84-year-old father's application for a new passport – sent off in good time – was somewhere in the UK, or in Mozambique or on Mars.
No one seemed to know or care, certainly not the schizophrenic lady on the passport office's automated helpline service. Initially she'd been all-chummy as I pressed one for yes and two for no, but then she hung up in a huff because she said they were experiencing a high number of calls.
And so, in the final two weeks before we were supposed to go on "what might be your mother and I's last holiday", I began my almost daily trips to the passport office in Glasgow. I joined a not-so-merry band of new chums from all over Scotland who thought it would be fun to get up at dawn and stand in the cold until the office opened.
The stories from some were harrowing: one group was trying to get a passport for a seriously ill friend trapped abroad; another young man was due to give his mother away at her wedding in Europe the next day.
These people weren't malingerers who'd left it all to the last minute. They were distraught travellers who'd followed the rules to get their papers in on time only for the system to collapse under the combined pressure of a massive increase in applications, a post-Covid staffing hangover and a new and unstable IT system.
In addition, although I have no proof but it feels good to say it, downright incompetence from highly paid high-heid yins can't have helped. Who could have predicted that after two years of being banned from leaving our gardens we might fancy a few days with our toes in the sand?
After each visit I was given information by harassed workers on how to "upgrade" my claim by emailing remote mailboxes from which there was no response, and sent on my way.
And so, on the Wednesday before our Saturday flight and with the passport office closing for the long Jubilee holiday, I and my emotionally exhausted comrades in the queues were at breaking point.
But then, something happened. A human being intervened. I'd noticed this man, one of the managers, making his way up and down the queues at the start of my stake-outs.
Research says passport delays could cost £1.1 billion in cancelled summer trips
Before the passport office officially opened its doors he'd tour the queue, answer questions and apologise for the wait. He explained the hugely complex process of passports being sent all across the UK for processing and of the nightmare of trying to track them down at offices that were also under siege.
Despite the frustrations, the fact that this man was going out of his way to treat us with civility instead of leaving us to the mercy of automation was deeply appreciated.
It appeared that, as the service descended into a shambles, the heartless strategy from Passport HQ was not even to allow people like us to speak to a living soul but instead be fobbed off to sub-contracted call centres that were themselves imploding.
However, Glasgow and a few offices like them had decided to offer a staffed help-desk for those in truly urgent need – a simple piece of thoughtfulness amid the mayhem.
It was only because of that human intervention, and with just two hours to go till the passport office closed, I eventually emerged a little tearfully clutching my dad's passport. It allowed my parents the longed-for break in the sun that they assured me was what their old bones needed.
From what I saw on that last day the Glasgow office was busting a gut to get people with urgent need on their way. And all because a manager and his team had decided not to hide behind a desk or computer and instead take responsibility for the chaos of a system that was well above their pay grade.
With so many businesses and public services struggling to cope it feels like not much is working in Britain at the moment. We should remember that it is individuals and not systems that can get us out of this mess.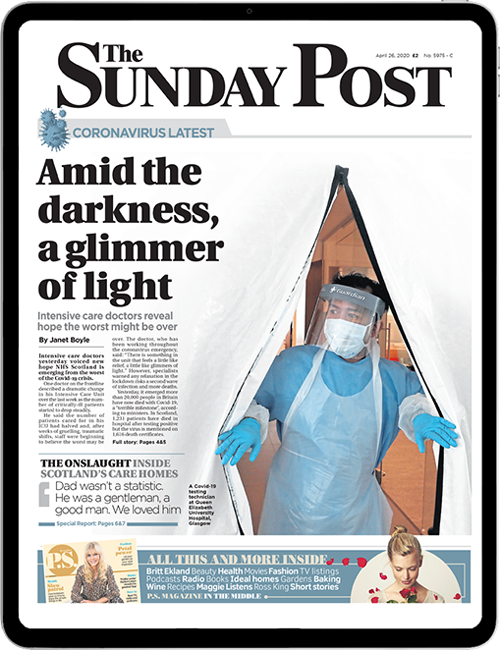 Enjoy the convenience of having The Sunday Post delivered as a digital ePaper straight to your smartphone, tablet or computer.
Subscribe for only £5.49 a month and enjoy all the benefits of the printed paper as a digital replica.
Subscribe