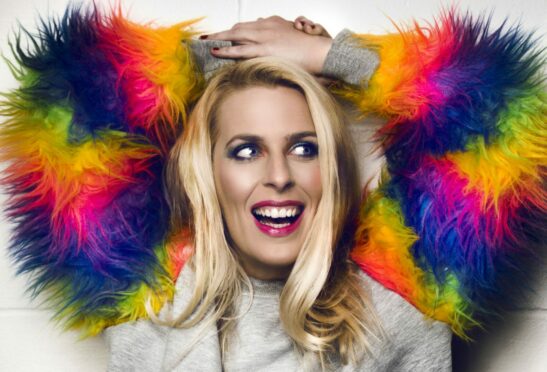 Her confessional style of stand-up has laid her life bare, embarrassments and all, and helped Sara Pascoe to become one of the country's most in-demand personalities.
Thanks to her comedy work, mainstream TV success has followed, none bigger than hosting The Great British Sewing Bee. But as she prepares for her first nationwide tour in five years, Pascoe is having to consider just how confessional her material should be, with life having completely changed since she was last on the road.
Now married and with a baby boy, Theodor, who was born in February, the 41-year-old is giving a lot of thought to the type of material she writes and how it might affect her boy when he's older.
She said: "Now I'm a mum, I have to consider that and what he'll think of it when he's older. With YouTube and television, jokes you say exist forever, so for the first time I have the responsibility of not wanting him to be made fun of at school due to something I said when he was a baby.
"I'm trying to just talk about myself without encroaching on anyone else's personal lives. Although, if something was funny enough, it would still go in – tough! It's more about knowing you don't have free rein. Also, everyone finds their parents embarrassing, so he's going to think that of me no matter what."
Her new stand-up tour, which she is currently writing, is called Success Story and examines what it is to be successful, how we define it, and how it feels when what we want eludes us. It also looks at the IVF process the new mum went through with her husband, fellow comedian Steen Raskopoulos.
"The first half of the show is about how I wanted to be on TV from when I was 14 and comparing it to the reality of it, with all the weird and silly stories. In the second half, I'll talk about how the word 'success' is used a lot in IVF. Everything is percentages and chance, and I thought it was such an odd word to use. If you have a miscarriage, they call it an unsuccessful pregnancy, which I thought was really strange wording.
"From that, I was thinking about other people's lives and what we consider success to be. We put lots of pressure on ourselves to achieve things, for whatever reason, but when you think of a baby, all you want for them is to be healthy. You don't think they need to be high-powered or to have amazing grades; you just want them to be around. I thought a lot about why we are not particularly kind to ourselves and expect such a lot from ourselves."
Pascoe decided to be honest about her pregnancy journey – including revealing she had suffered a miscarriage prior to becoming pregnant with Theodor – and of her experience with IVF. It has helped other prospective parents to share their stories. It's something she's proud of but wasn't her intention in the beginning.
"I was so consumed by myself at that stage that I don't think I even realised how common it really is," she explained. "When you're going through something like that, sometimes you can focus on how everyone else seems to have a family automatically or are getting what they want, and that the world is full of prams. When I started growing bigger with the pregnancy and I was going up on stage and doing stand-up that wasn't quite honest about where I was in my life, and I realised that people might be looking at me and thinking, 'Hang on, is she…' that is when I started to think about how I would acknowledge it so I could talk about it while I was on stage. That's what made me think about how I would feel if I was in the audience and couldn't get pregnant, and then someone came on stage and started talking about it. So that's what framed it for me in how I wanted to talk about it.
"Luckily, IVF is funny and gross and embarrassing, so you can be very silly about it as well. It's lovely when a stranger shares something with me, like 'I'm in my two-week wait' or 'I've just had my eggs collected to see how many I have'.
"They're letting you into a tiny window of their lives that you've also experienced. It's wonderful they've let you in, but I also wish them well, so there's a wonderful interaction and a community feel to something that feels quite lonely when you go through it."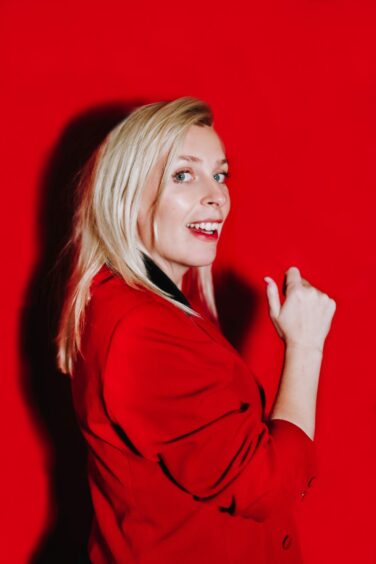 Pascoe took over as host of the amateur sewing competition for the current, eighth, series, which comes to a conclusion this week, having already taken part in a celebrity Christmas version of the show in 2020. Despite being a fan, the size and popularity of the programme she is now fronting didn't hit home until the episodes started airing 10 weeks ago.
"I didn't think about it that much until it was on, and then I said, 'Oh, my God, this is on BBC1, this is massive'. I'm used to comedy viewing figures, which are much smaller, so I hadn't thought about it beforehand. I think that was for the best because you can't control it," she said.
Talking about becoming the new presenter, she added: "They were considering lots of comedians to replace Joe Lycett, but the advantage I had was I'd an idea of how the show worked because I had the experience of sitting at a sewing machine and being interviewed, wanting to say, 'Go away, I'm trying to make my trousers!'
"One thing I did know from doing it was how much of a lovely atmosphere it was. They never want to have anyone cry or to have a terrible time. They really look after people and want everyone to flourish, to do their best and to improve themselves. It's really wholesome and I think that comes across. It's comfort viewing.
"It's so nice and it's the first time I've been involved in anything where my neighbours want to stop me and say how much they love that person or how they can't believe someone made that in five hours."
Beyond Sewing Bee, Pascoe has become an in-demand TV personality. Having proved her presenting skills on Comedians Giving Lectures for the Dave channel, a glut of projects arrived on our screens in the second half of 2020. There was panel show Guessable for Comedy Central, three-part BBC documentary series Last Woman On Earth, and six-part BBC comedy Out Of Her Mind, loosely based on her life.
"It was just the way the scheduling worked out but I got tweets saying, 'Can you just get off my television' and 'Why does she have to be in everything?' My agent told me once that someone wrote, 'Sara Pascoe must have the hardest-working agent in comedy'. I told her that wasn't a compliment, but she said it was for her!"
The Londoner has made her teenage dream of being a TV star a reality but she knows she wouldn't have got here without stand-up, and that's why it will always remain the backbone of what she does.
"Concentrate on the live gigs and everything else might fall into place around them," she said. "Stand-up is the root of it all. I got into stand-up because I was an out-of-work actor, so I thought I'd do some gigs as a character in order to get stage time while I was temping.
"I was a little one-man band, writing material on the way to the pubs that were hosting the gigs, doing my stuff for five minutes and then having a glass of wine. I loved it so much. With acting, you can't just ring someone and say can I drop in and do some acting, but that's how it works in comedy. With all of the open mics in London, you can just turn up and see if they have any room.
"Stand-up didn't come along until I was in my mid-to-late 20s. Through stand-up, I realised I wasn't a very good actor and the reason why things weren't happening is because I wasn't any good at pretending to be someone else. The first time my dad saw me do stand-up, he said, 'So you've cracked it, you're just going to make a job out of being yourself'. That wasn't my plan – it was a complete accident."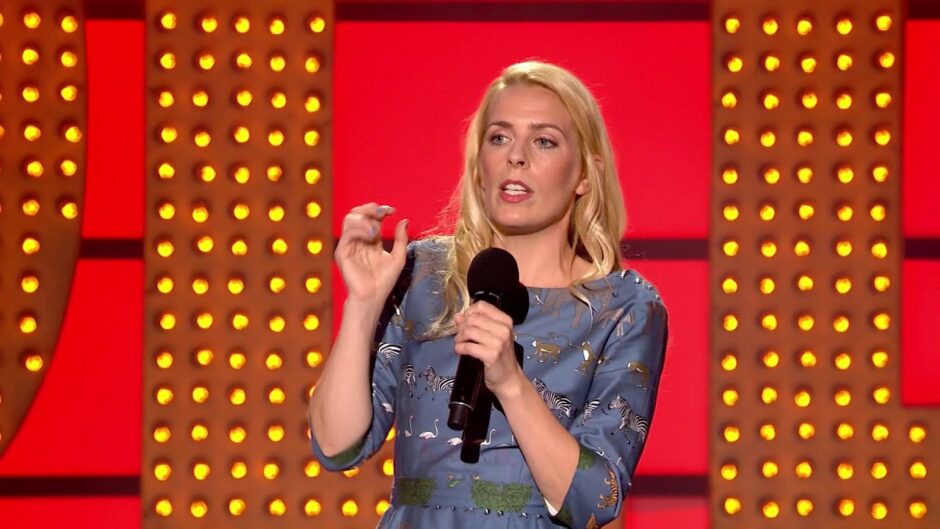 Pascoe, who has also written two books and a Radio 4 show, has just visited Greece to film material for the second series of Last Woman On Earth, in which she tracks down some of the world's most endangered jobs, and filming will also take place in Denmark and Jordan for the three-part series. Then she will begin filming the next season of The Great British Sewing Bee in the latter part of summer and on into autumn.
While her natural instinct is to work, work, work, Pascoe says she is embracing the changes motherhood has introduced. "I really feel grateful for the work, so I always want to do it," she added. "But I think now, with the family commitments, logistically I realise I can't just fill the diary in the same way. I'm going to have to make compromises.
"I've been so lucky with the work I've been offered and got to do, and the majority of it is really fun, so it's hard to say no when someone asks if I want to do this or that, but I have to learn."
Success Story, Pavilion Theatre, Glasgow, and Music Hall, Aberdeen, Feb 3-4, tickets on sale now
---
Sara's sew good as queen bee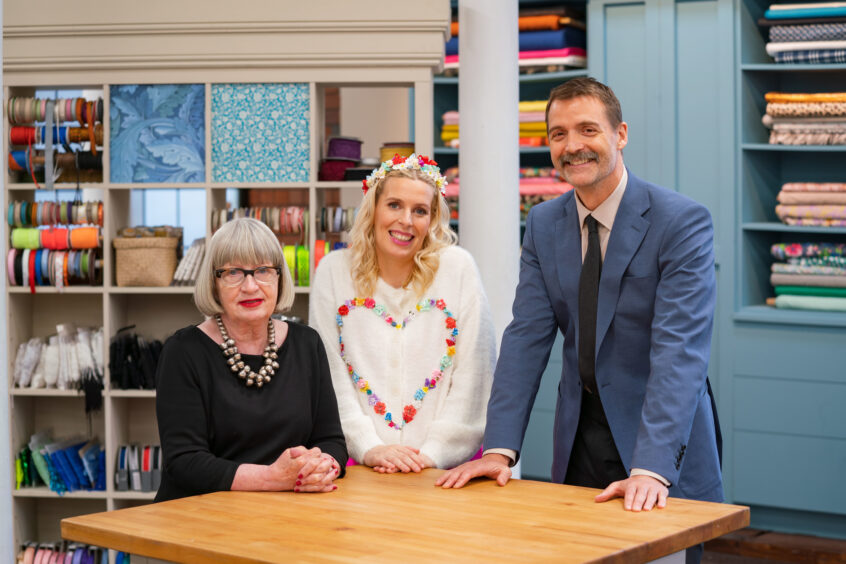 Long regarded as the ideal hosts for TV game shows and quizzes, comedians are now also the go-to presenters for increasingly popular craft shows such as The Great British Sewing Bee.
Stand-ups are in demand for the roles thanks to their warm, engaging style and ability to put contributors at ease.
When Sewing Bee started on BBC2 in 2013, it was hosted by Claudia Winkleman. After a hiatus of three years, the series returned in 2019 and producers decided to bring in comic Joe Lycett as presenter. A year after he took over, the show was promoted to BBC1, where it continued on primetime when Sara Pascoe took over this year.
Perhaps the most famous craft competition to use the comedians-as-hosts format is The Great British Bake Off, which was presented by Mel and Sue while it was on the BBC, and by Noel Fielding and Sandi Toksvig (later replaced by Matt Lucas) when it switched to Channel 4. Spin-off series, Bake Off: The Professionals, is hosted by comic Tom Allen.
After the first series of Interior Design Masters was presented by Fearne Cotton, Alan Carr took over hosting duties and saw his name added to the title – Interior Design Masters With Alan Carr. It too was promoted from BBC2 to BBC1.
For the first five series of Sky Arts' Artist Of The Year series, Frank Skinner was host. He also presents literary shows for the channel.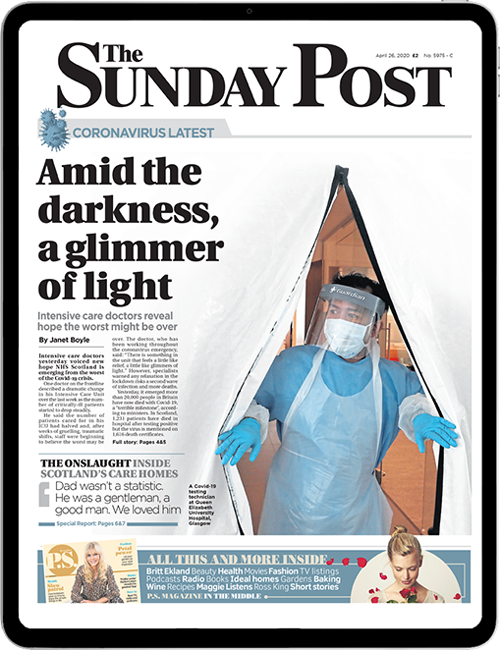 Enjoy the convenience of having The Sunday Post delivered as a digital ePaper straight to your smartphone, tablet or computer.
Subscribe for only £5.49 a month and enjoy all the benefits of the printed paper as a digital replica.
Subscribe