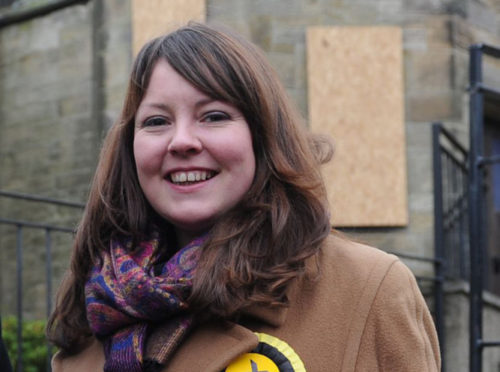 The parents of a young student who took her own life in prison have criticised a judge's decision to jail Natalie McGarry.
The former MP was last week sentenced to 18 months for stealing more than £25,000 from pro-independence groups, some of which was intended for a food bank.
The 37-year-old former SNP politician was jailed on Thursday just days after she suffered a miscarriage.
McGarry spent the stolen money on rent, funding her lifestyle and a Spanish holiday with her Tory councillor husband David Meikle.
Sheriff Paul Crozier said the breach of trust by McGarry, who has a 19-month-old daughter, had been so great that there was no alternative to jail.
However, the parents of Katie Allan said that "compassion and humanity" should have been shown when imposing sentence.
Katie, 21, took her own life in prison a year ago while serving a 16-month sentence for a drink-drive offence in which a pedestrian was injured.
Katie's parents Linda and Stuart, from Clarkston, Glasgow, previously said the prison service should face corporate manslaughter charges over the deaths of suicidal inmates.
They said: "Unless there is significant danger to the public, there should always be an alternative to custody.
"Sadly in the case of Natalie McGarry that option does not appear to have been considered.
"When you see a person's life has been wrecked and torn apart, simple basic compassion and humanity is what one expects to see flow from the bench, no matter who that individual is.
"Should the judiciary, showing compassion and humanity, and considering the danger posed, be sending someone like Natalie McGarry to prison?"
Victims of McGarry's embezzlement also criticised her 18-month prison sentence.
The former Glasgow East MP embezzled £21,000 from Women for Independence (WFI) in her role as treasurer.
But former Scottish Socialist Party MSP Rosie Kane, a founder of WFI, said: "Community payback would have been appropriate given the circumstances in this case.
"Yes, it has been a nightmare and it has been very harmful to WFI and the other organisations Natalie defrauded. That said, an 18-month custodial sentence seems excessive.
"Just because Natalie injured our movement and put folk through very difficult times doesn't mean we water down our principles.
"If punishment is to include rehabilitation, I feel strongly that 18 months handed down to Natalie defeats the purpose. There are no winners."
McGarry transferred money raised through fundraising into her personal bank accounts and failed to transfer donations to charities, including the Perth and Kinross food bank.
Anti-poverty campaigner Ewan Gurr said: "I was deeply disappointed to hear about McGarry withholding of resources that could have provided a lifeline for families in financial crisis. However, speaking purely as a citizen, it appears to me that the severity of this outcome only exacerbates the extent of injustice being meted out. Prison is for confining people who are a physical threat to public safety and it does not appear that Natalie McGarry is that type of threat.
"I also believe the publicity and coverage surrounding the legal process and the personal shame, the psychological impact and the familial disruption that will follow her prosecution serves as the most potent form of deterrent here."
McGarry was visited by her husband, daughter and other family members at Cornton Vale, a women's prison in Stirling, on Friday night.
The Judicial Office for Scotland said: "When deciding a sentence, A sheriff will carefully consider the facts that are presented to the court by both the defence and the prosecution and will consider the circumstance of the offender."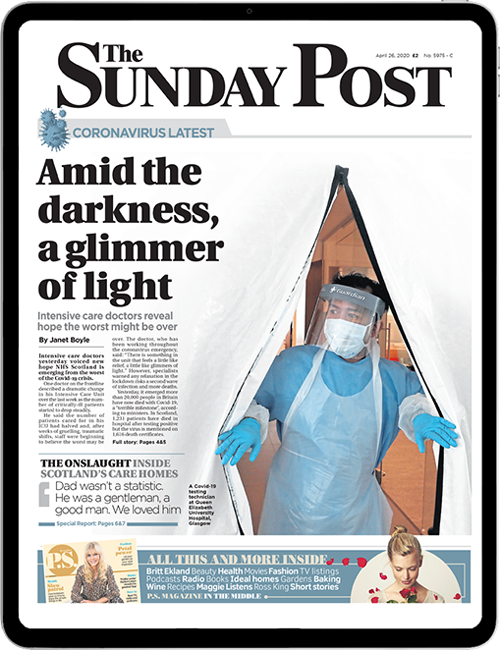 Enjoy the convenience of having The Sunday Post delivered as a digital ePaper straight to your smartphone, tablet or computer.
Subscribe for only £5.49 a month and enjoy all the benefits of the printed paper as a digital replica.
Subscribe