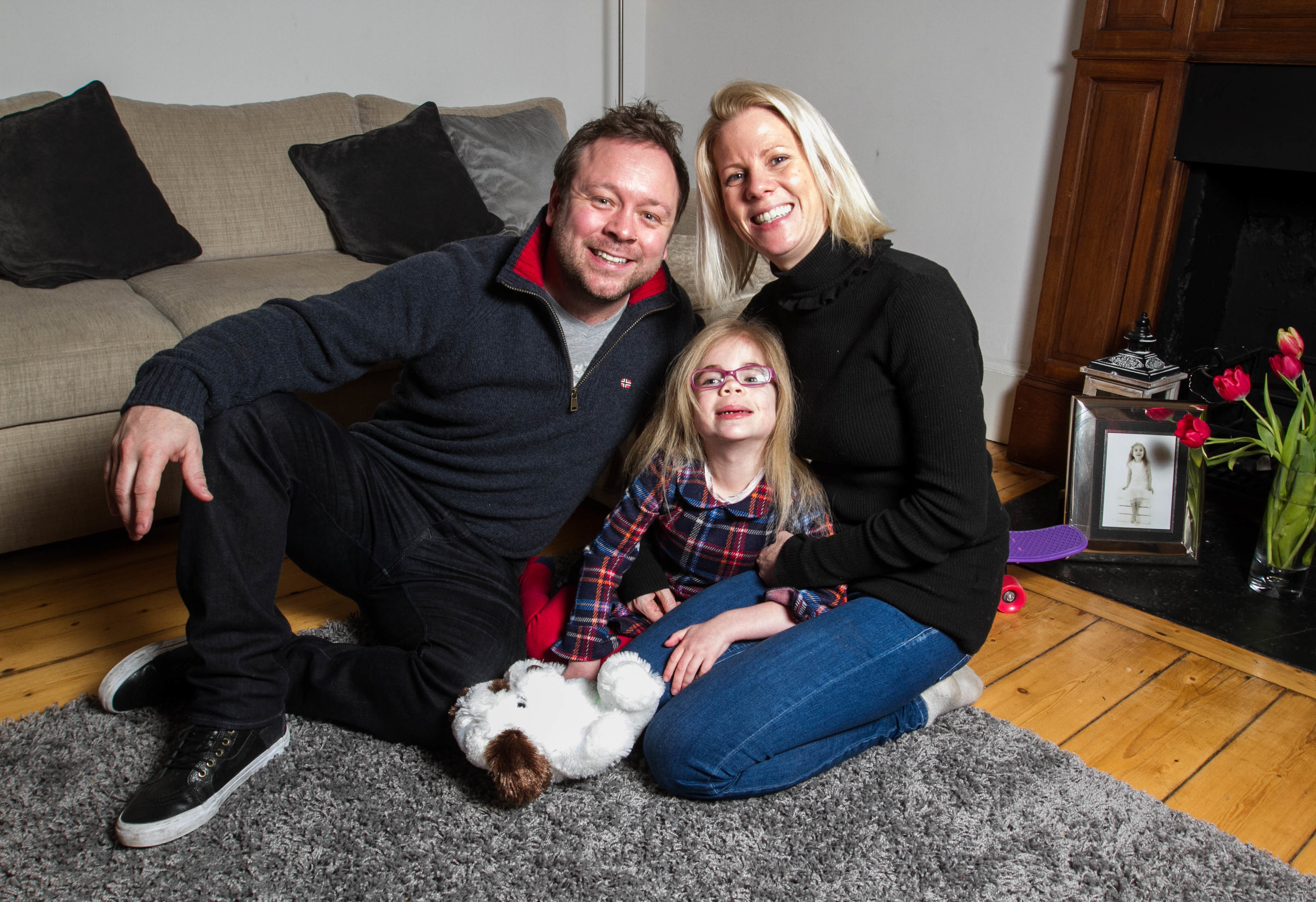 AT just five years old, Sophia Scott is probably the youngest person in Scotland facing the cruel reality of losing her memory.
She has Sanfilippo syndrome – nicknamed childhood Alzheimer's – a rare genetic condition that means her mind and body will deteriorate.
Two years on from her diagnosis, her parents are in a race against time to find a cure.
And they're hoping 2017 will not only be a year to make memories, but hold the key to saving their daughter before the terminal illness takes hold…
---
LITTLE Sophia has a boundless energy and a beautiful, infectious smile.
She loves nothing more than riding her scooter, dancing, dolls, shopping, birthdays – and anything purple.
For almost six years, proud parents Darren and Amanda have watched her grow and learn.
They taught her all the normal things, such as how to write her name and brush her teeth, but also how to ski when she was just 23 months old.
They watched her take her first steps, say her first word and held back the tears at the gates while Sophia skipped off for her first day at school.
Since she was born, every waking moment of every day has been about making memories.
Sadly, these days are numbered.
Sophia has rare condition Sanfilippo syndrome, which is effectively a childhood form of Alzheimer's.
At some point in the future she'll lose the skills she's spent years perfecting. Her body and mind will start to shut down, piece by piece, and she may not even make it to her teens.
The condition affects around one in 100,000 people. It's a progressive illness, which means the symptoms develop gradually and become more severe over the course of several years.
Sophia is thought to be the only case in Scotland and there are only 40 in the whole of the UK.
"Before Sophia's diagnosis, we didn't even know this existed," Darren, 38, said.
"Sophia's consultant has only ever seen 10 cases in his career.
"So little is known about it, we've had to educate ourselves about what the future holds."
Sophia was diagnosed with the genetic disorder, mucopolysaccharidosis (MPS) two years ago – the day before her fourth birthday.
"One minute we were talking about trampolines, the next we were being told our daughter has a terminal illness and wouldn't survive until her early teens," Amanda, 40, recalled.
"We were told she was going to have a short life, and there was no treatment or cure, just to live in the now – and take lots of pictures.
"It shattered our world."
The diagnosis came out of the blue. When Sophia was two, nursery staff noticed her speech wasn't developing as it should. At first, they thought it was a speech impediment and referred her for therapy.
Then, after numerous tests, it was found she had glue ear.
However, more tests revealed the heartbreaking news.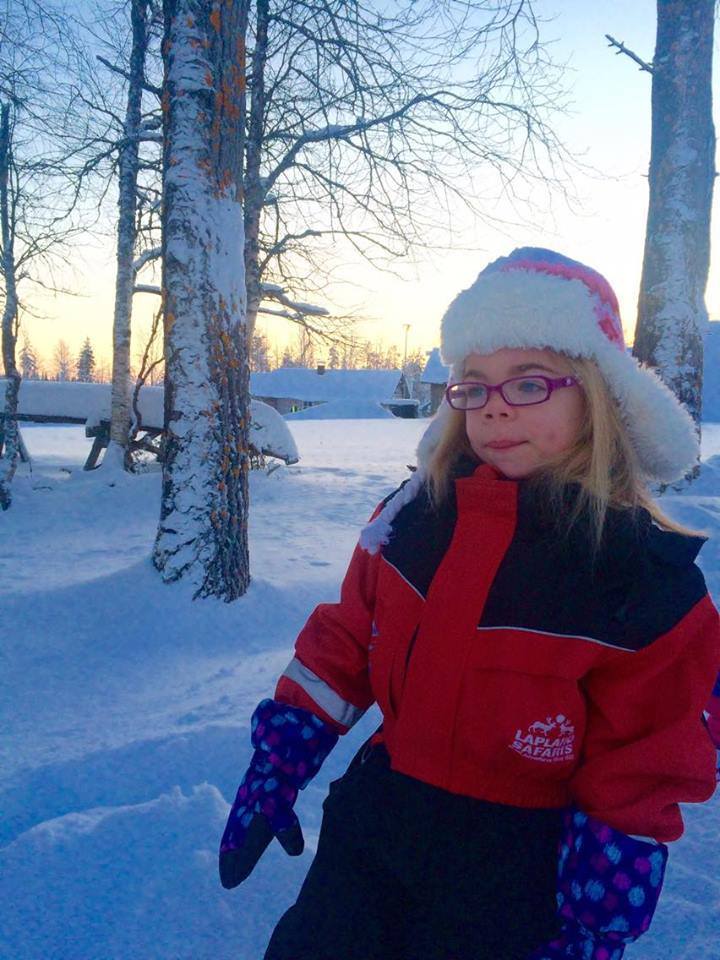 Darren and air hostess Amanda initially struggled to digest it – especially as Sophia was such a healthy, active little girl.
"Sanfilippo is pretty much hidden for the first few years," Darren said.
"Even when Sophia was diagnosed, there were no major problems or symptoms.
"To go from thinking she was fine to having a terminal illness was hard to take.
"For two years, we couldn't talk about it. We just couldn't get the words out without breaking down.
"We didn't cope well at all.
"But now, we've accepted it and we're all about living in the now, in the moment.
"It's all we can do as we don't know how long she has left."
He added: "The condition means she will progressively unlearn everything.
"Which functions it will affect first and at what speed she will deteriorate, we don't know, but it will effectively lead to a decline in her body and mind, her mobility, her speech…everything."
Since Sophia's diagnosis, restaurant owner Darren has barely had a wink of sleep. The doting dad spends his nights researching Sanfilippo cases across the globe, liaising with families and consultants who have experience of the condition in a bid to find out about treatment trials.
In April, he's set to fly to Europe, America and Australia, meeting experts in the race against time to find a cure for Sophia before it's too late.
"Recently, there was a scientific breakthrough in gene therapy," he explained.
"The amazing thing is, it can stop the whole process and, if caught early, even reverse some of the symptoms.
"It's early days, as to go through trials and be licensed takes years, but we believe there's something out there to save Sophia. We have to.
"We were told there's no cure, but we're not willing to accept that.
"And if there's one out there, we're determined to find it."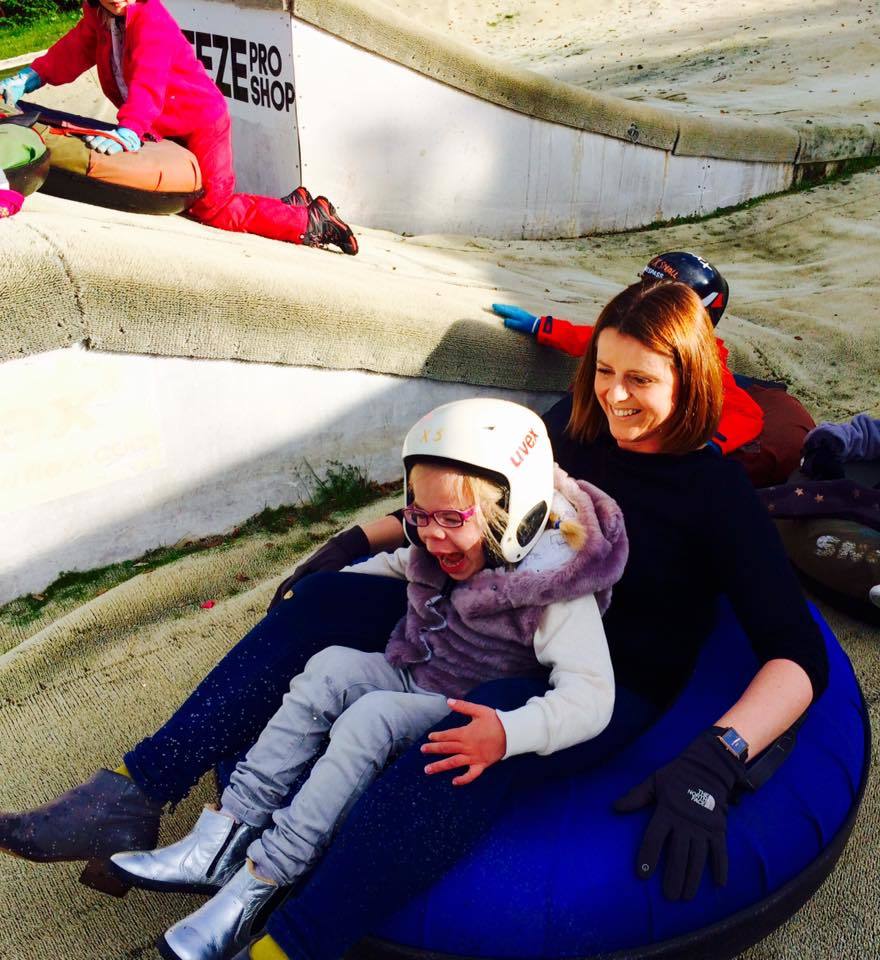 Sophia is progressing well at the moment and showing little signs of the illness.
"Her speech is a little behind and she struggles to focus her attention on a task for any more than a few minutes," Amanda said. "Cognitively, she's a few years behind.
"But she's attending mainstream school and progressing. As long as she's progressing, we know she's beating it.
"Of course that could all change in a heartbeat, but it's good news for now."
The family have wasted no time in starting a memory bank. The walls of their flat in Glasgow's West End are filled with snaps of smiling Sophia on holidays, days out and at home.
Last year, she met Santa in Lapland and glamped at a music festival with her dad.
In a few weeks, the bubbly youngster will celebrate her sixth birthday.
And this year, lots of holidays are planned, from skiing in Italy to EuroDisney.
Her grandparents have moved back to Scotland from Spain and Darren is looking at cutting back on work to spend more quality time with his daughter.
"We could wrap her up in cotton wool, but what would be the point?" Darren said.
"We're holding on to hope and living for the moment.
"If it's going to be a short life, we're determined to make the most of it!"
Darren and Amanda set up a charity, Hundreds of Promises, to fund research into Sophia's condition and for any special adaptations she may need in the future.
To date, they've raised more than £40,000.
The couple will host a black tie fundraiser Drink, Dine, Dance and Donate on Friday, March 3, in The Lighthouse in Glasgow. Tables of 10 are priced at £1000.
For more info, visit facebook.com/HundredsofPromises.TeamSophia or email teamsophia.info@gmail.com