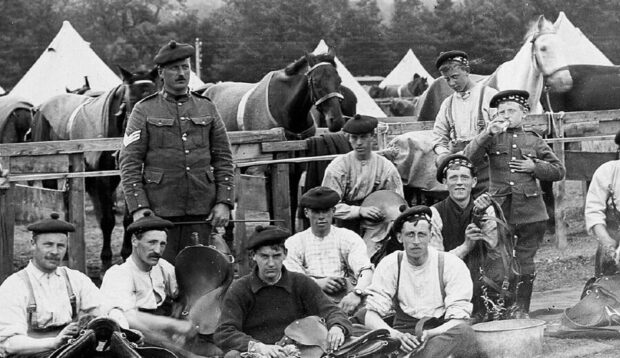 A soldier buried in an anonymous grave 104 years ago has been identified and remembered at last.
Second Lieutenant David Bell, of the Scottish Horse regiment, was killed in the First World War trenches but lay as an unknown solider in Guoy, France, for more than a century.
However, Bell, from Paisley, has been identified and re-buried as archivists, who found his grave, appeal for help to find his descendants.
The soldier who died aged 36 in the trenches in 1918, was identified through records at Dunkeld Community Archive but the archive group are appealing for relatives to contact them with more information.
Ruth Brown, manager and archivist at the Dunkeld archive, which holds a variety of records for the Scottish Horse going back as far as the Boer War, said: "His name literally got lost in time, they lost where he was buried very quickly.
"We would love to have the family come and visit the archive and see the records and get that connection."
Brown came across Bell's information while looking through a padre's notebook in the Dunkeld archives, and contacted the Ministry of Defence War Detectives, who found he was buried in northern France.
Brown said: "It was amazing to see that the soldier has got his name on his gravestone after all. It sends shivers up my spine every time I talk about it.
"We went to the rededication ceremony on behalf of the Scottish Horse. It was an amazing ceremony, and very well done."
Bell had five sisters, all of whom remained in Scotland, and a brother, who died in 1919 of the Spanish flu after serving in the tank division during the war.
Brown said: "It's important we do this because it is a way of showing the current army that they'll never be forgotten, and they'll always be looked for and they'll always be respected – no matter how long ago they died.
"If it wasn't for archivists looking after the records, David would be forgotten because it is no longer a regiment in its own right."
The regiment was originally raised to form two mounted infantry units in the South African War – one made up of Scottish troops living in South Africa and Scots from home, and the other made up of Scots from home and some living in Australia.
This regiment was disbanded after the war but in 1903 was raised again in Scotland as a territorial army cavalry unit, forming two regiments; the first based in Perthshire and the other in the north-east.
Although the Scottish Horse no longer exists, it does have a successor unit – the Scottish and North Irish Yeomanry.
Ken Johnston, chief media officer at HQ Scotland and 51 Brigade, said: "The army family of today never forgets those of the ranks who went before – not least those who made the ultimate sacrifice.
"Our respects are always foremost for those men and women who faced the dangers and for their families who gave them support."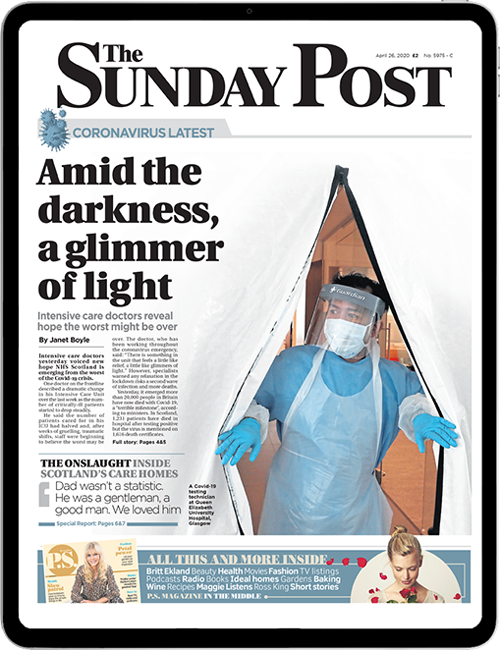 Enjoy the convenience of having The Sunday Post delivered as a digital ePaper straight to your smartphone, tablet or computer.
Subscribe for only £5.49 a month and enjoy all the benefits of the printed paper as a digital replica.
Subscribe