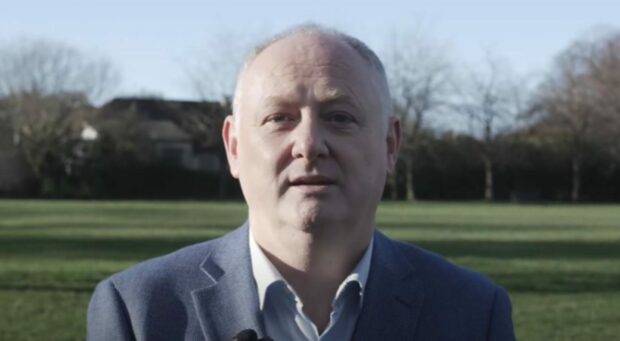 SNP insiders warn the party's new chief executive will need to carry out a major overhaul if he is to turn the tide on a growing financial crisis and dwindling membership numbers.
Former head of communications Murray Foote will take up the role on Monday after a difficult 12 months that saw his predecessor Peter Murrell and former first minister Nicola Sturgeon arrested and released without charge following a police probe into party finances.
It emerged this week that the SNP made a loss of more than £800,000 last year following a drop in income, with memberships collapsing from 104,000 two years ago to around 74,000 in June.
The full scale of the difficulties were revealed just days before a meeting of the party's national council in Perth on Sunday, which one current SNP MP predicted "might be lively".
MP sets out key tasks for Foote
The politician, who asked not to be named, said he holds Foote in very high regard but knows he will have his work cut out.
"We need to sort out our business, we need to democratise our party, we need to make sure the reporting structures are correct, we need to make secure complaints are dealt with properly, and we need to be a member-led party," the MP said.
"Those, for me, are his key tasks."
The MP said Foote's experience outside of party headquarters could be vital.
He added: "The party is going through a period of internal reform, which needs to be encouraged. My view is that it needs radical reform.
"Some of that will be discussed on Sunday at national council."
Why did Foote resign?
Foote resigned from his previous role in March amid a row over membership numbers.
He described a newspaper report stating they fell by 30,000 as drivel but it was later confirmed to be correct.
Foote said he issued agreed party responses to the media which created a serious impediment to his role.
Some members have expressed concern at the decision to offer the former newspaper editor the chief executive job.
During the independence referendum of 2014, he played an important role in publishing the vow, which saw unionist politicians unite to promise more powers for Holyrood if Scots voted No.
An inspired choice
Perth and North Perthshire MP Pete Wishart dismissed criticism over Foote's links to the vow as absolute rubbish.
He said: "He proved himself when he was our communications chief and really improved the output of the party.
"I think it's an inspired choice and I really look forward to working with him.
"I think he'll be able to take the party to a new level and hopefully resolve a lot of the issues we've been having in terms of management and the structures of the party."
Wishart worked closely with Foote in his previous communications role.
He said: "We all get to know each other pretty well in the party and you always find people you get on well with that you know have something extra in terms of an ability and Murray is just one of those people.
"The minute you meet him you know he's an impressive character. He's got a range of experience and skills that can only be beneficial to the party."
What do the SNP's finances show?
The latest financial loss for 2022 follows a £729,845 deficit in the previous year, meaning the SNP spent all of the £1.3 million reserves it had at the start of 2021.
The accounts show the party now has £46,039 in the bank – which would not be enough to repay the £60,000 still owed to Murrell.
The former chief executive, who loaned the SNP £107,620 in 2021, is included in £1.23 million of liabilities owed to creditors.
Former SNP health secretary Alex Neil warned there will be nervousness in some sections of the party given Foote's role in publishing the vow.
But he said every party member should hope and pray he can turn around the party's fortunes.
"Murray is relatively new to the SNP," Neil said.
"I think the problem is he doesn't really know the party as well as previous chief executives.
"His speciality is communications whereas a chief executive has to cover a whole range of responsibilities including organisation and finance – which is extremely important, particularly in the current situation.
"Time will tell. I hope he succeeds."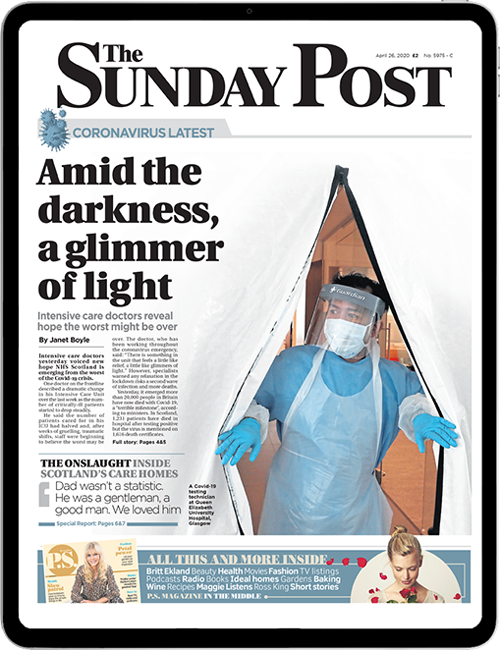 Enjoy the convenience of having The Sunday Post delivered as a digital ePaper straight to your smartphone, tablet or computer.
Subscribe for only £5.49 a month and enjoy all the benefits of the printed paper as a digital replica.
Subscribe