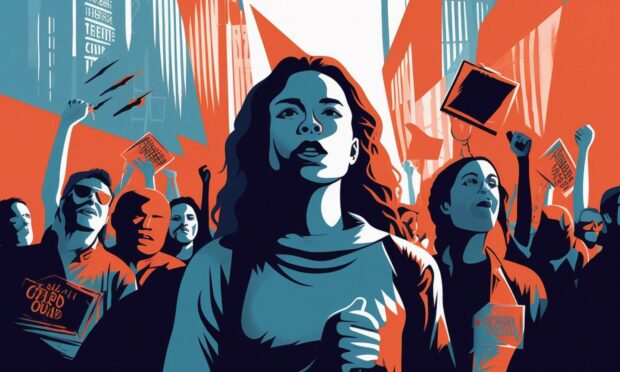 Political parties are being urged to get tough on sexual harassment as we reveal claims of a culture of abuse and exploitation of young activists.
Our Voice Matters, a cross-party campaign group, has written to leaders urging them to improve safeguarding following a string of high-profile cases.
The Sunday Post can today reveal a series of startling allegations including:
A complaint against a former Labour election candidate who made sexual advances towards a party member he started mentoring when she was 16.
An older councillor making sexual comments towards an 18-year-old volunteer who was campaigning for him.
An elected politician being bombarded with messages by a more senior party colleague three times her age and being told to keep quiet.
Political groups affiliated with parties ignoring accusations of abuse and a culture of cover-ups.
The Our Voice Matters campaign is calling for better controls, particularly around young members, with many youth wings of political parties allowing teenagers to mix with activists who are more than 10 years older.
It has today been backed by MSP Monica Lennon, who reported being sexually assaulted by a senior Labour figure at a social event but felt it was treated as a joke.
It has also won the support of Scottish Young Labour.
Chloe Hawryluk, a councillor and politics student who set up the campaign, said abuse is "extremely prevalent" but often goes unreported because victims are afraid to speak out.
She said: "It feels like every other day we hear stories about a new MP or another sex scandal – and those are elected officials who have gone through a lengthy selection process.
"You hear about MPs or councillors in the media but it's going on at every level.
"Every single girl has a story about men abusing their position. A lot of men have stories as well.
"Because politics is all about elections, it can be like a game.
"A lot of times victims aren't believed because if the person they're reporting is good at what they do and is going to help win an election, it just gets brushed aside."
Hawryluk, who has been nominated for a UN Women UK award for her work, set up the campaign after seeing others raising concerns about an individual she had experienced issues with.
"I remember just feeling completely disgusted by what had happened."

A young Labour activist
Testimonials shared with the group include an activist who says she was harassed by a much older councillor she volunteered for.
The activist said: "When I was 18, the councillor I helped campaign for would say sexual comments about my body. He was old enough to be my grandfather.
"It made me very uncomfortable in a party that used to feel like family to me."
Mentor made inappropriate advances
Another told The Sunday Post that local political leaders, some of whom have almost unrestricted access to younger members, are able to gather influence and allies to shield themselves from scrutiny.
The Labour Party member, who asked not to be named, was 17 when an older and more senior party figure began bombarding her with personal messages.
He had previously taken on a mentoring role with her and stood for election on several occasions.
She said: "The week leading up to my 18th birthday, he started to make inappropriate advances towards me.
"At the time, I was in an abusive relationship and wasn't able to say no because he had more power and influence than me.
"My ability to recognise a dangerous situation had been worn down and he was aware of that.
"I did eventually give in to the pressure over a number of days to reciprocate and played along with what he wanted.
"I remember just feeling completely disgusted by what had happened.
"I didn't feel comfortable to report it at the time.
"A year and a half later, when I was 19, I reported it to the party and a number of other organisations, including a trade union.
"The party took it through its procedures but the others did absolutely nothing."
The party member said some of the organisations did not reply to her complaint at all, while others said no action would be taken.
Nothing in place to protect young activists
Labour's party headquarters in London is still investigating but the senior figure she accused has not been suspended.
The activist feels there was nothing in place to protect her when she first joined as a teenager, despite some members of the local youth branch being ten years older.
Asked whether there was any oversight to make sure members were kept safe, she said: "No, not to my knowledge."
Our Voice Matters wants political parties to improve reporting procedures and reconsider the age range of youth wings – some of which run from school age up to 30 years old.
Safeguarding for young people has come under fresh scrutiny following allegations against former North Lanarkshire Council leader Jordan Linden.
Linden has been accused of a string of offences, including by five young men who claim to have been groomed, harassed or assaulted by him while they were members of the Scottish Youth Parliament.
He quit politics earlier this year after allegations of a further assault in 2019 against a young SNP member came to light.
Meanwhile, the Conservatives have been forced to deny claims that rape allegations against an MP were covered up.
It follows reports that complaints of multiple sexual offences had been made against the politician but were not dealt with properly by the party.
Harassment used to 'score points'
Chloe Robertson, an SNP councillor in North Ayrshire, backed the Our Voice Matters campaign because she believes there is a culture of parties minimising complaints to avoid political fallout.
Robertson said parties are often viewed similarly to sports team and there is a reluctance to turn against teammates.
She said: "There's a culture of people using sexual harassment and abuse to point score against other parties.
"That makes people not want to speak out because they feel like they're abandoning their team.
"There is a big mix of ages in parties so there can also be a power imbalance around who you know and how high up those people are.
"Parties are scared to be honest about the kind of allegations that come forward, they try to cover it up."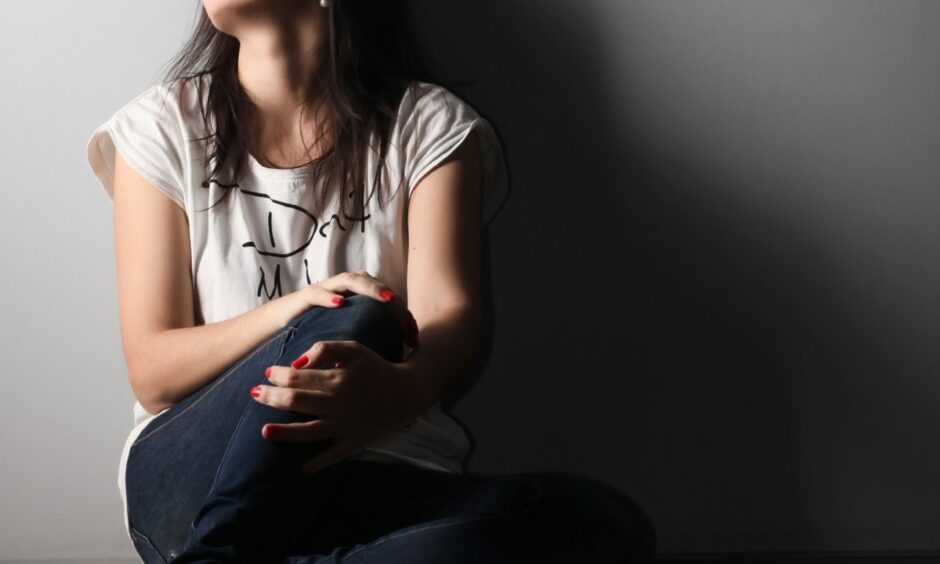 Robertson, who is now 23, was around 15 or 16 when she started campaigning for the SNP and said she was never told where to turn if there was a concern.
"I think political parties are just happy to have more people," she said.
"I don't think they really think about it in terms of the demographics.
"When you join, it's usually the local branch and they're just volunteers, they're not paid by the party.
"There should be a process where people are made more aware of sexual harassment and where to report it. I was never told any of that."
MSP backs campaign
Labour MSP Monica Lennon said all parties are guilty of complacency when it comes to addressing sexual harassment.
She revealed in 2017 that she made an initial complaint against a senior Labour figure but dropped further action because she was concerned she would not be believed.
Lennon said: "The complaints that are reported are probably the tip of the iceberg, and that's why the Our Voices Matter campaign is so vital.
"People are scared to complain, particularly women and young people, and there is a lack of support for those who have experienced trauma and harm.
"Political parties have paid lip service to sexual abuse and harassment complaints when there is a high-profile case but fail to embed policies and do the ongoing work to change their culture.
"I commend this cross-party grassroots campaign and urge party leaders to take the demand for better safeguarding, training and reporting procedures seriously."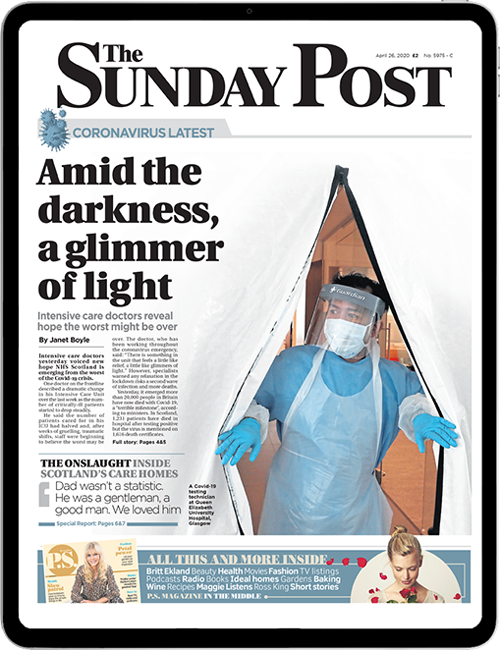 Enjoy the convenience of having The Sunday Post delivered as a digital ePaper straight to your smartphone, tablet or computer.
Subscribe for only £5.49 a month and enjoy all the benefits of the printed paper as a digital replica.
Subscribe